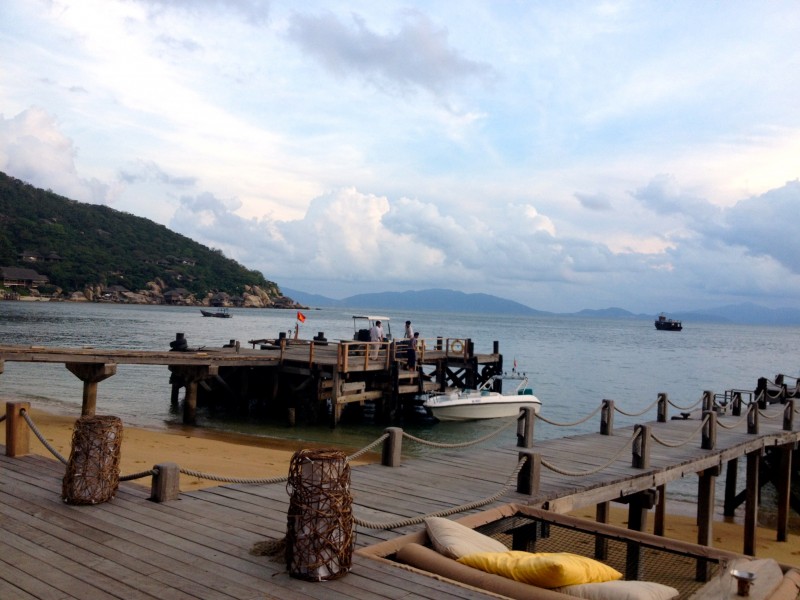 If we took it exactly, we'd have to label this monthly round-up with "Past Weeks: March" and "Past Weeks: April" but somehow these 2 months went too quickly with too many things that were hindering me of doing loads and loads of blog posts and other things.
The past time wasn't really my favourite one in terms of all my electronic devices.
First and foremost, I just went out of my deadline phase when my beloved laptop showed some first signs of resignation. I asked for professional help, went off to amazing holidays but then got slightly disturbed by a complete laptop breakdown (and an even bigger nervous breakdown) before heading back to Germany and leaving again for London.
While people of another generation (or those pretending to live on another planet, which doesn't connect to reality) would have probably found that not too bad ("I won't miss my mobile phone the next 300 weeks on holidays", "I don't need to have Internet; all I need is a great book", "I don't want to receive any emails … it can wait until I'm back" kind of blah), I just fulfill all the stereotypes and say: Being without my laptop, phone or Internet (which includes free Wifi in the places I'm staying at for longer than 12 hours) is just horrifying, cruel and an experience I don't need to have besides from my honeymoon in 20 years time (or if there's no, then the burn-out holidays I'll receive from my doctor).
Some might call this "soo sad" right now; I call it life and life is not freaking waiting until "next week it'll get fixed".
Nevertheless, I had to learn how to be patient with things not working my way and no solution to the problem within 12 hours and started pretending a life (including a long flight) with the feeling that one of your few babies is heavily sick.
Thank God, I got the best dad you can imagine who (thanks to his own spirits) knows how well the world works if you solve the things you can solve yourself. So after all, I packed up my stuff after a few beautiful days in Cologne including two laptops and two external hard drives and flew back to Londontown, which immediately greeted me with another workload.
In between, the DSLR cam had to be fixed too (and still IS), which made it incredibly unpleasant to shoot any looks. This led me to focus more on other parts of this blog, which I haven't touched before: I started writing my personal notes and impressions on my favourite spots in this city. Most of them are restaurants (okay you got me, ALL of them are so far) and I really enjoy doing this… not least because I take this as a good excuse to spend money on good food and great cocktails.
Have a nice week!
Let's start with everything when I came out of my second deadline phase of this year; I went to see what all the fuss of Chanel's store in Covent Garden for Mother's Day was all about.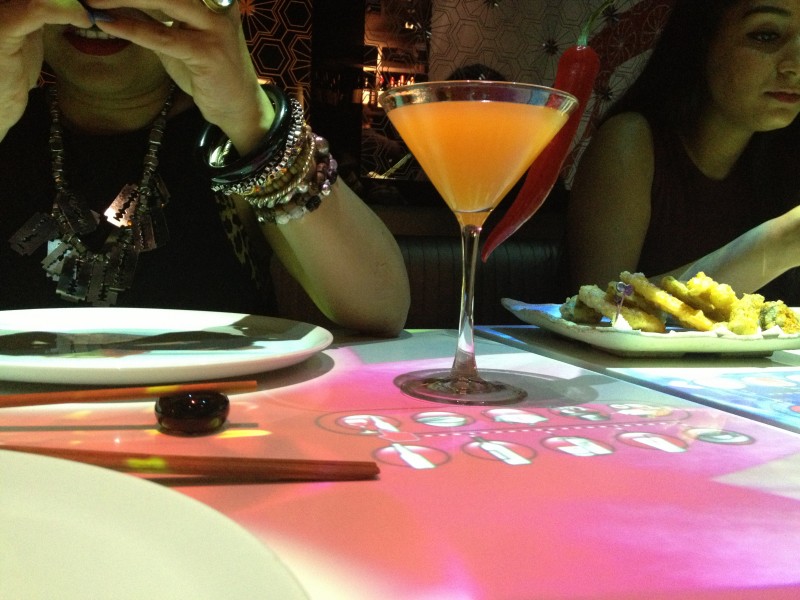 I met my favourite New York girl Prutha who blogs on Don't Shoe Me. We went for dinner at Inamo in Soho… One of the nicest catch-ups in a long time :)
 I had to show her the bathrooms at Sketch, so we went in & I realized that this place is not too bad after all.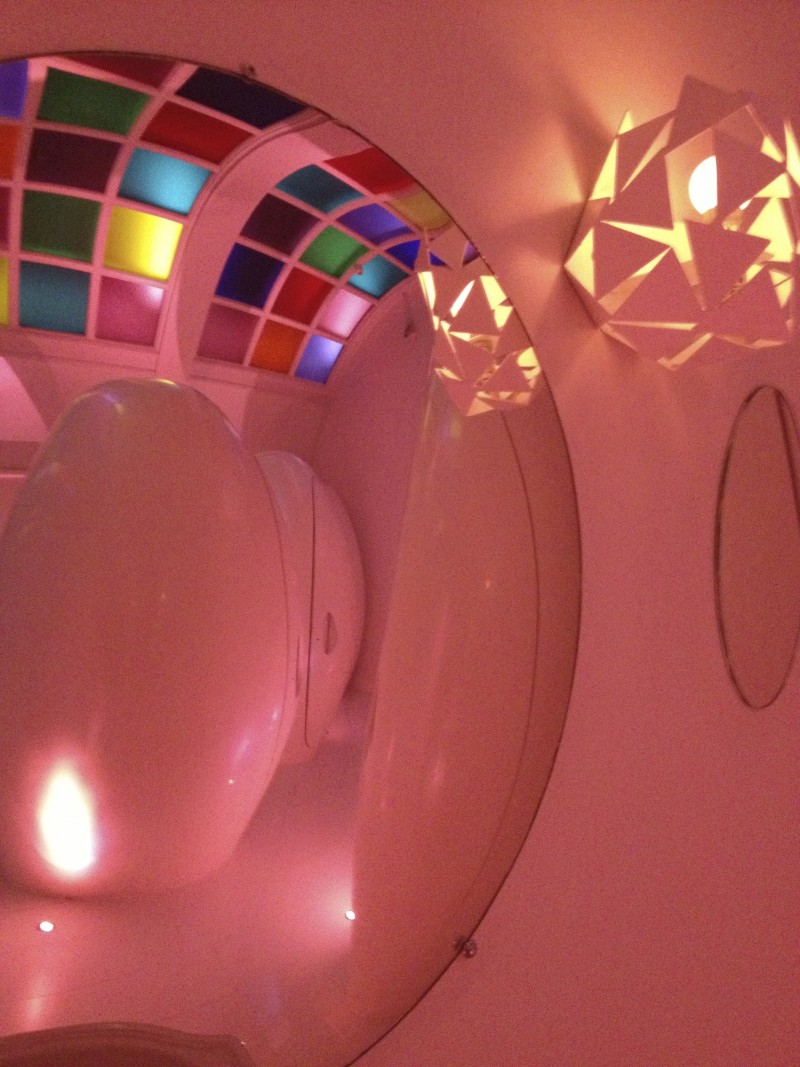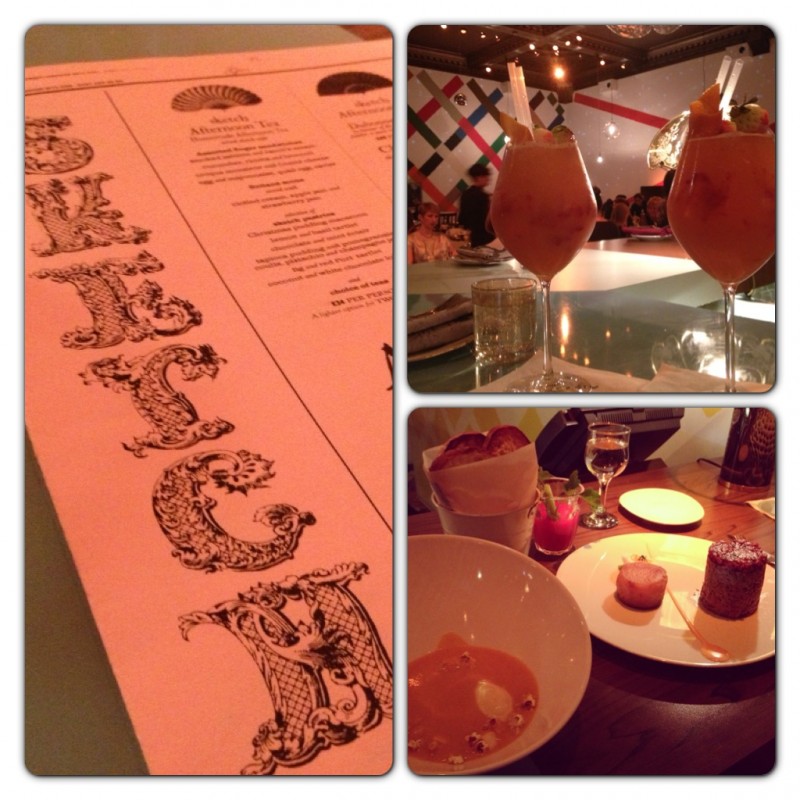 So, I decided to do a full blog post about it after I spent a few weekends at this place. ;)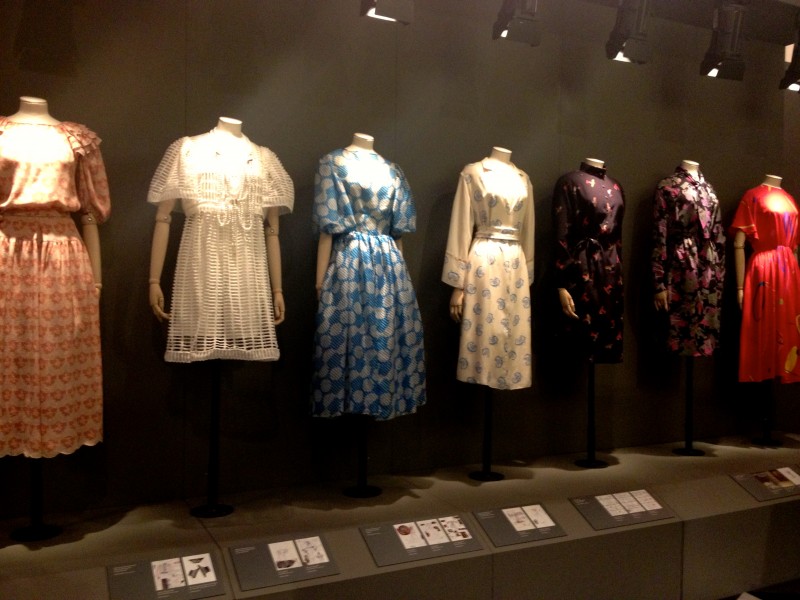 I went to the little Chloé exhibition at Selfridges, which was surprisingly boring and just nonsense.
That's why I had to treat myself well at Conde Nast afterwards …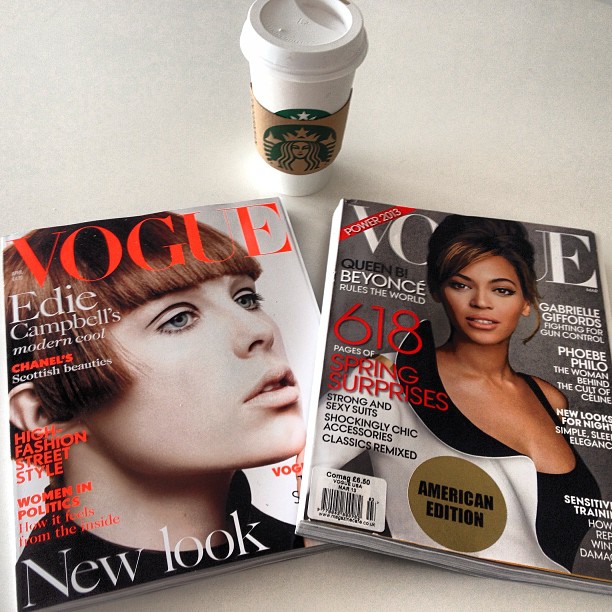 With Vogue UK & US and a hot coffee, Mondays are not too bad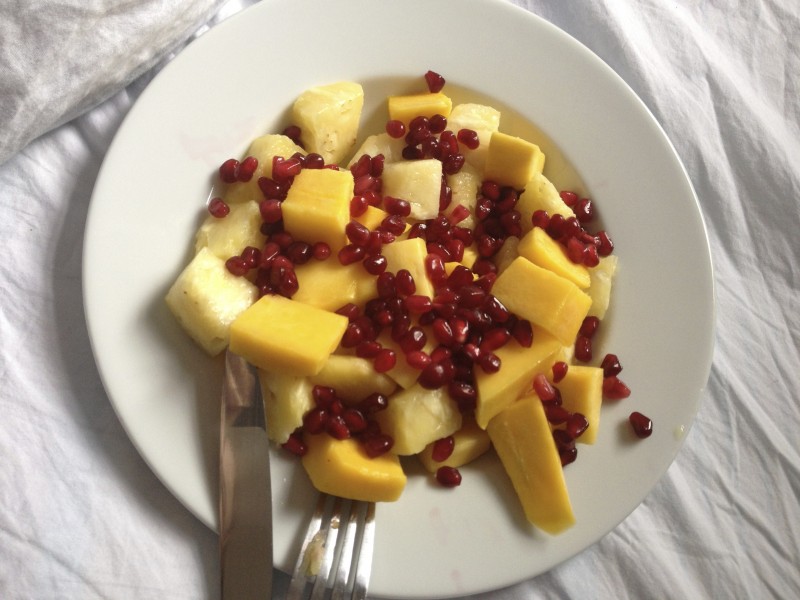 And eating a healthy breakfast in bed didn't hurt that much too
While visiting the Dior exhibition at Harrods, I spotted these cutiepies and ONE DAY I will take one home & never give it back. Who needs a pug, bulldog, chihuahua if you can have a puffy fluffy pomeranian!??!!!
And speaking of "fluffy puffy", I can't believe that I wore fur just a few weeks ago… you can find the whole post over here.
Just because I had SUCH a bad experience at a little "private sales" the other day, I decided to treat myself with Chinese fastfood heaven at Ping Pong.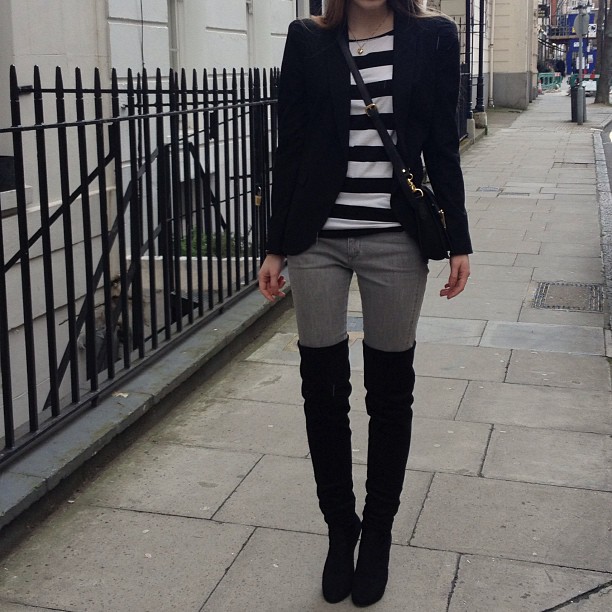 I also realized that the weather became a little better, thus put my overknees on and took one of my current favourite buckle bags from &Other Stories out. Full post here.
The other night, I was surprised by this dessert. A DIY try of a carved pineapple filled with pineapples, bananas and apples. And cinnamon on top. DELICIOUS.
It was time to fly home to Cologne & I remembered that I haven't read the past issues of US Vogue & the sexy LOVE mag. Nothing better than seeing Kate still rocking (much more than a freaking Cara ever could).
Back home…. and still not in Spring mood. See the full blog post here.
My mum & I went out for dinner the other night in Cologne and this is one of my favourite places. A full blog post will follow!
Yes, I wasn't too happy to throw a warm coat over again.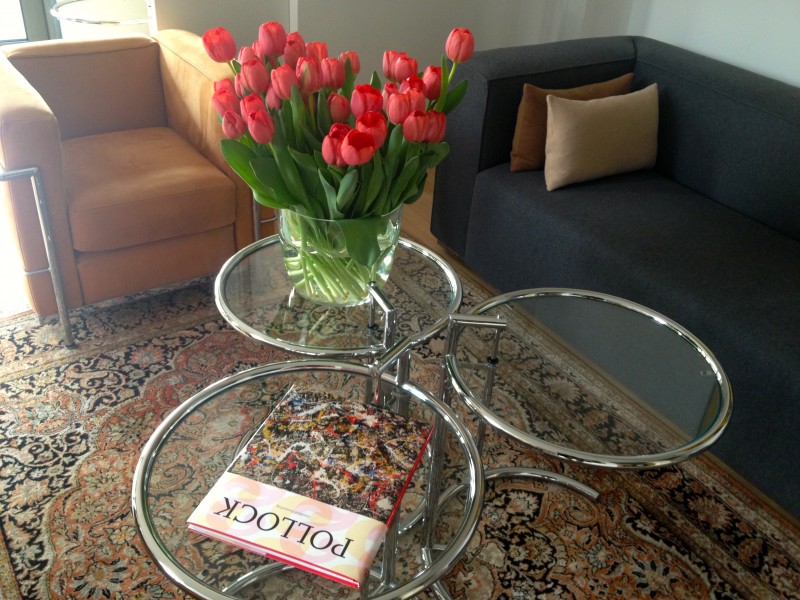 And still, I was happy that my mum tried to bring some Spring spirits into the house ;)
Yay, it was finally THE day to leave ugly Germany and fly to beautiful Vietnam. I was fascinated by the Visa as you can see.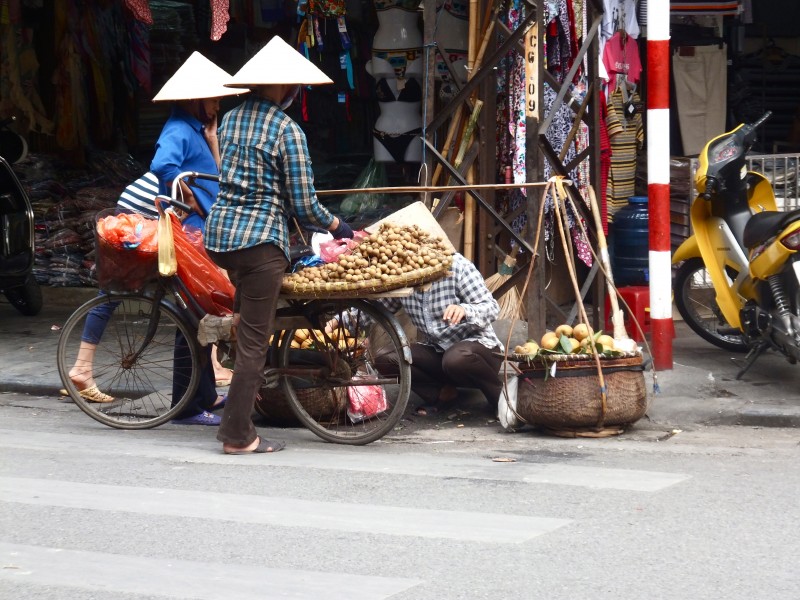 First stop: Hanoi in the North. See the blog post here.

We also went to the well known Halong Bay, which was beyond beautiful. See the full post here.
And dinners at Green Tangerine were awesome. A beautiful restaurant and definitely worth a night when you're in Hanoi.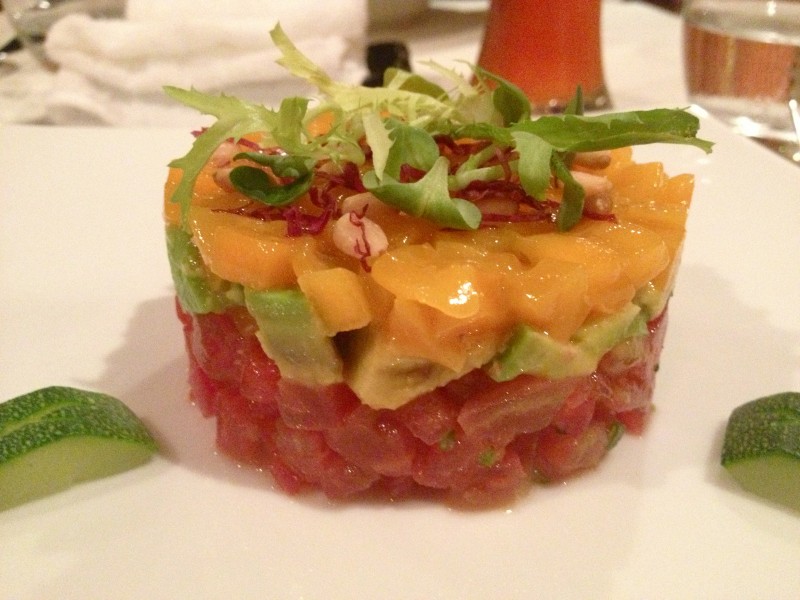 Or the Halia restaurant, which has an excellent service and amazing food.
But then it was time to leave Hanoi behind and head to Nha Trang… which was paradise! The whole post can be seen here.
Lunch by the pool accessible for all the guests of the Six Senses Ninh Van Bay was never disappointing…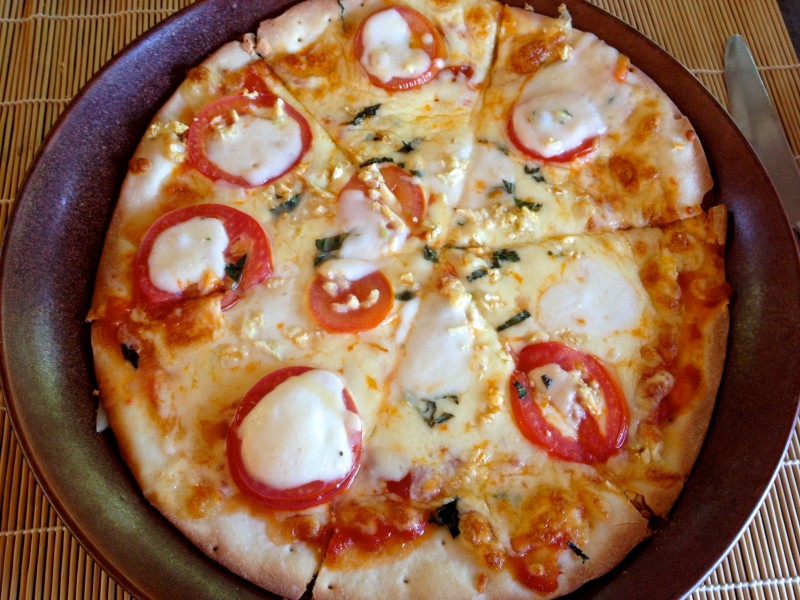 Pizza with SO MUCH garlic was my highlight.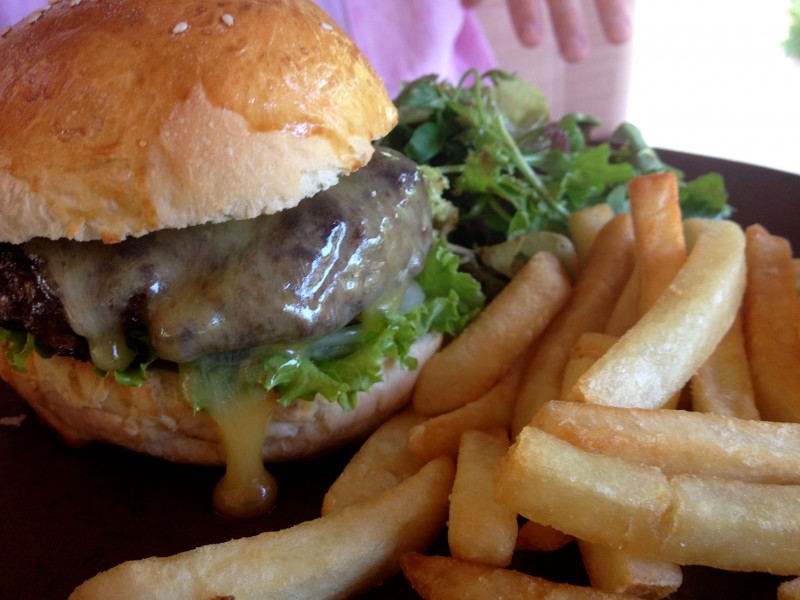 But there's nothing wrong with a burger, too, right?!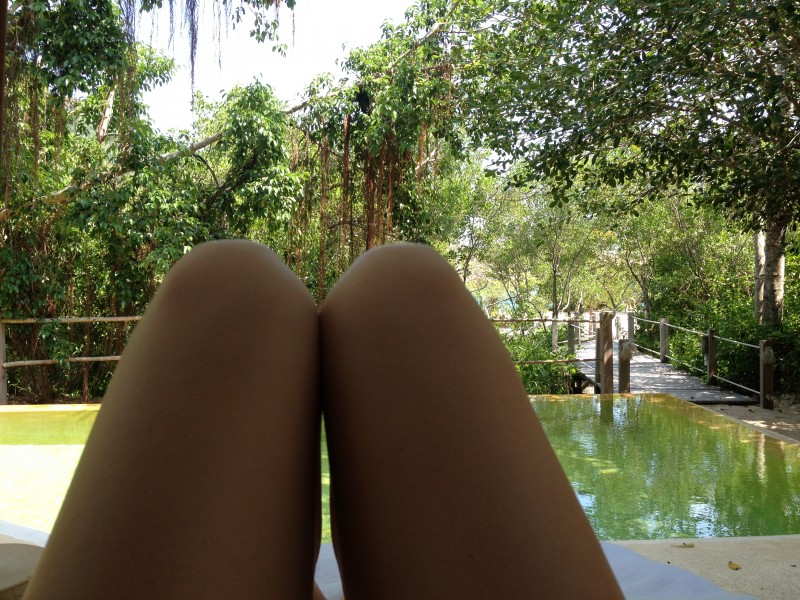 Hanging out at our pool was not too bad as well
Taking a cocktail before dinner became our little ritual … and who would not like to see such beautiful sunsets!?
And then we went off to Saigon/Ho Chi Minh City in the South of Vietnam. What a beautiful contrast to Hanoi! The full post is over here.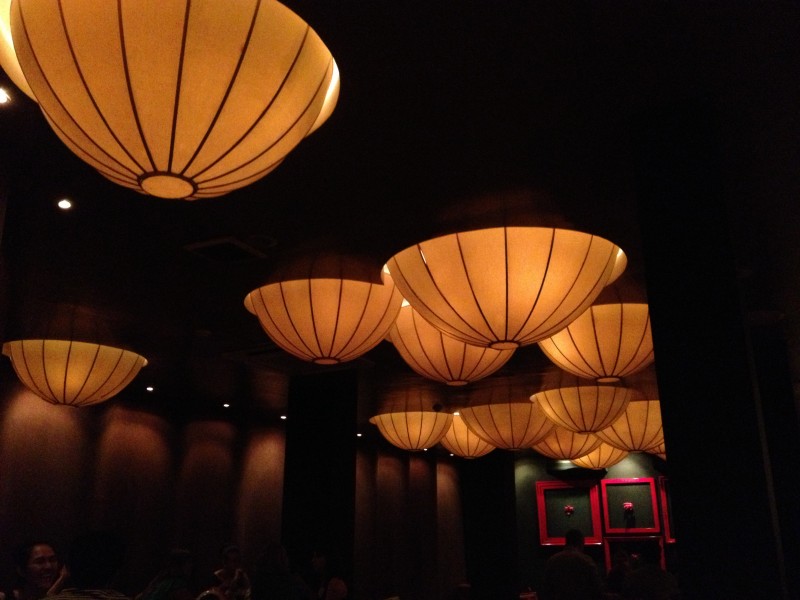 Xu restaurant in Saigon is another great place for dinner.
But at some point it was time to leave again for Cologne … bye bye Vietnam!
These flowers were the prettiest thing when coming back home!
My mum and I spent the last few days together while my dad was off to work again :(
And I can't wait to wear this Aubergine skirt by Dolce & Gabbana soon!!!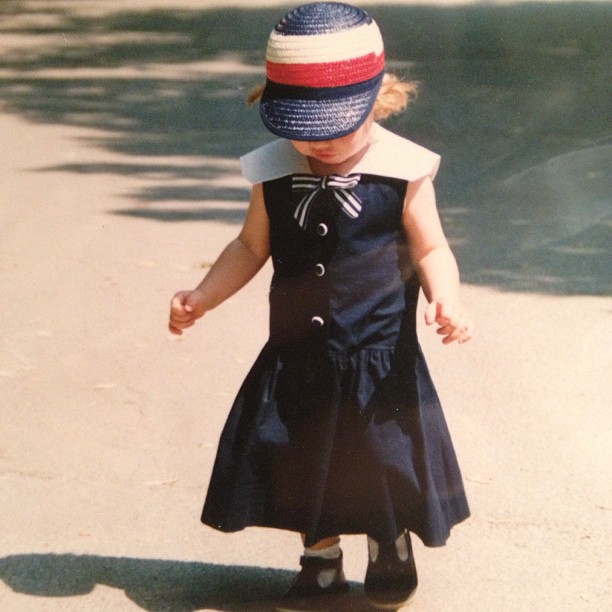 While I was trying to clean up my room, I found these two pictures. Spring/Summer fashion 1993 has never looked better, right? ;) All dressed up in Jacadi, I was ready for my wild times at the park in Vienna.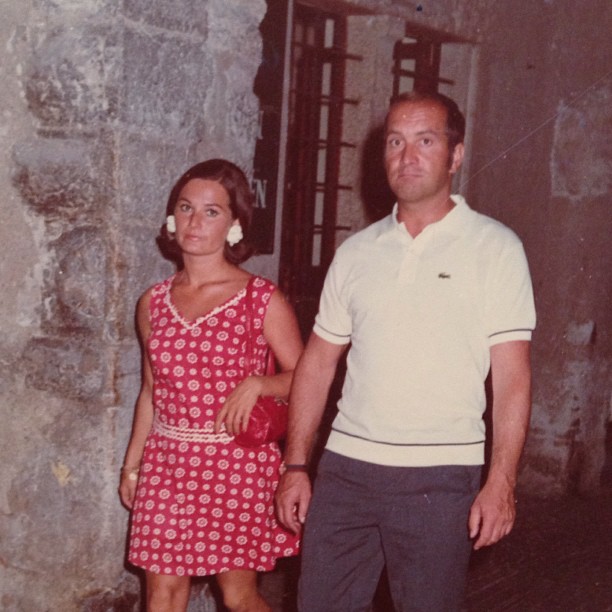 My grandparents were such a pretty couple back in the days. I couldn't resist to post this picture over here too. I love them.
Flying back home to London was a little hard but being greeted with this Spring weather, I quickly forgot about being forced to act more grown-up again!
And wearing flats without socks or anything else was one of the greatest things. Seriously ;)
2 days back in London and my dad was in town for a business meeting… and to take his daughter out for dinner at this pretty place :)
I did a post about one of the most beautiful suites at the Chancery Court Hotel. Read the blog post here.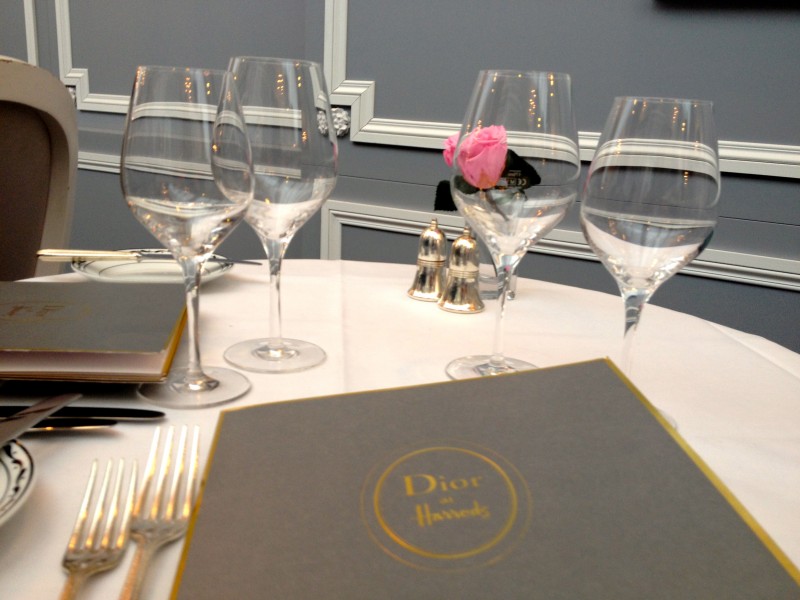 We went to the Dior at Harrods café the other day and it was the most unpleasant thing I experienced in a long time. Overrated, overpriced, not worth a minute with bad service, dirty tables and mediocre "lobster" sandwiches. The waiter asked us whether we'd like to take these Miss Dior sticks (on the sandwich) home… was he serious or did he think that we're as embarrassing as the four French ladies on the other table?! After all: Who needs Miss Dior sticks for home???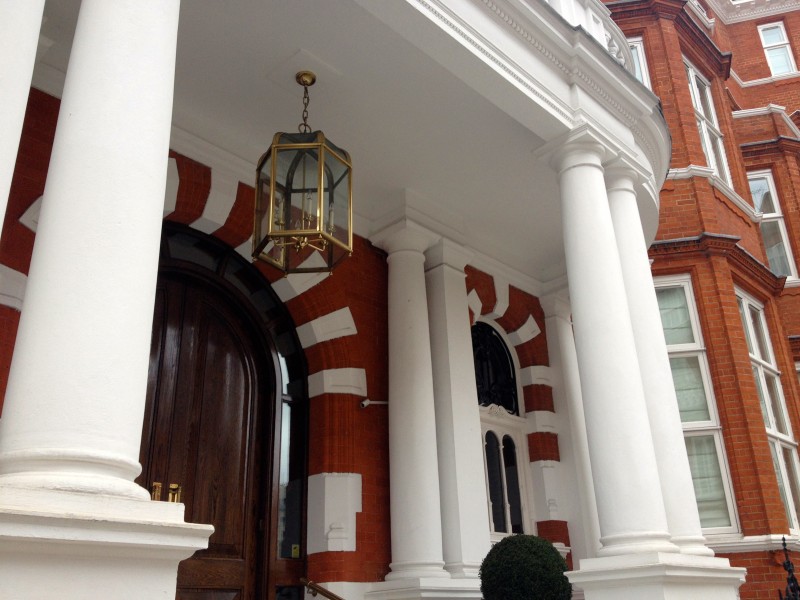 Leaving the Dior café in Harrods behind, we had to take a little walk around Knightsbridge.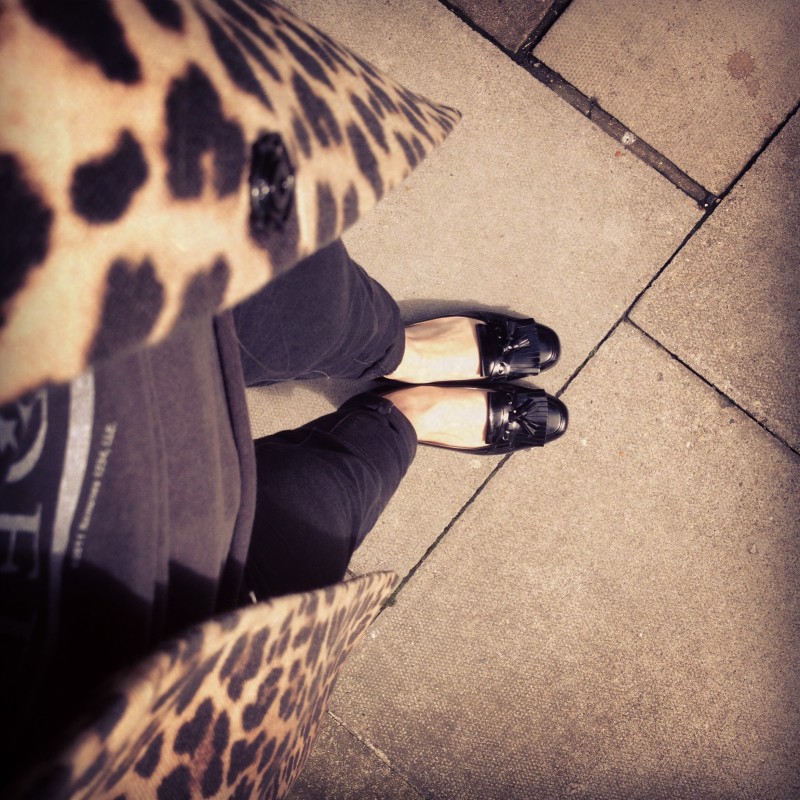 Another flat-wearing look. See the post here.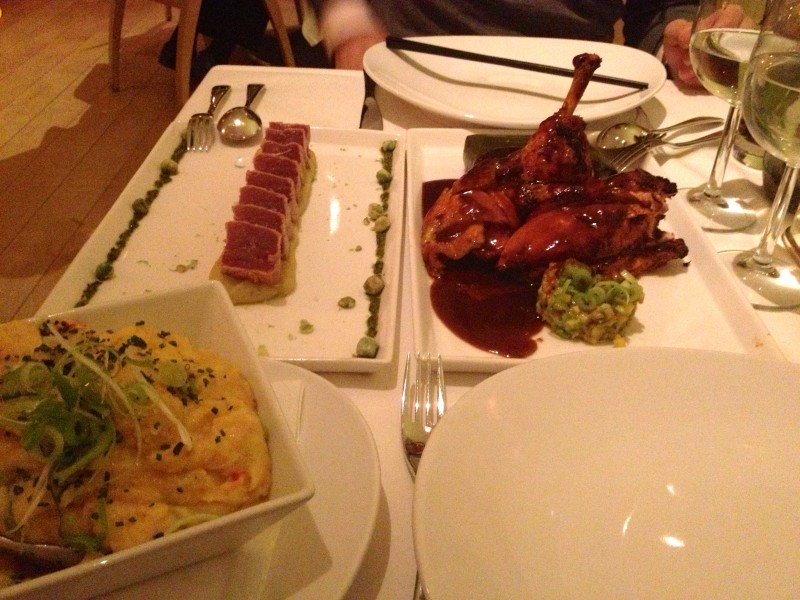 We went to the Asia De Cuba once again and it was as delicious as always. There's nothing better than lobster mash and Cuban BBQ chicken…
…or the well known Thai beef salad…
Or the Mojito served in a jar.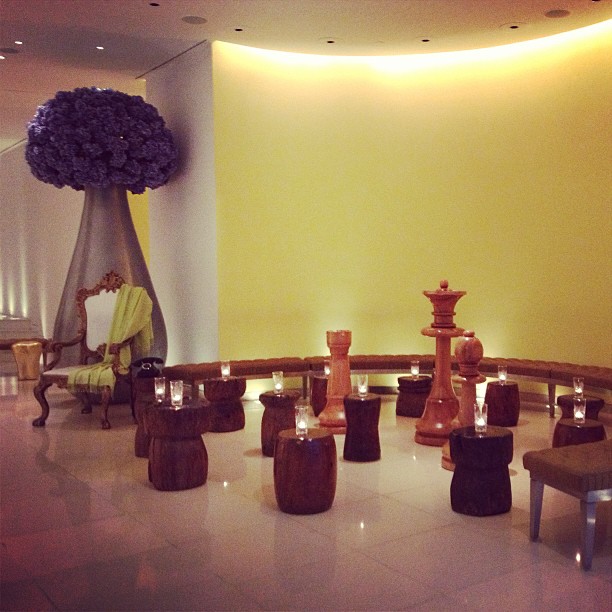 I simply love Philippe Starck.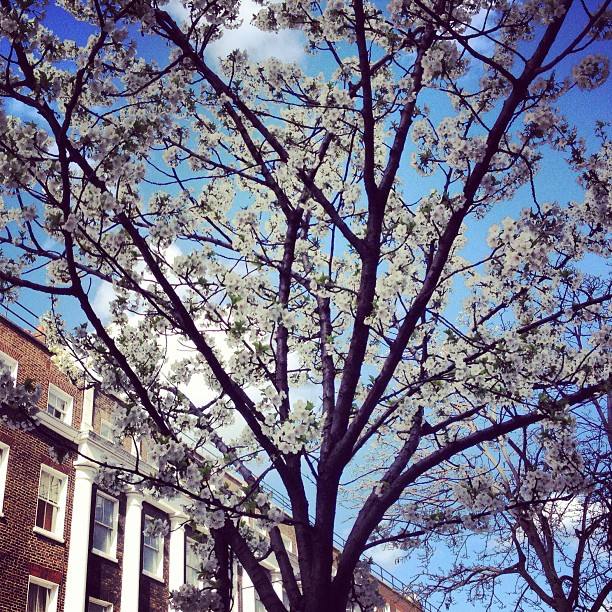 YES YES YES SPRING IS HERE!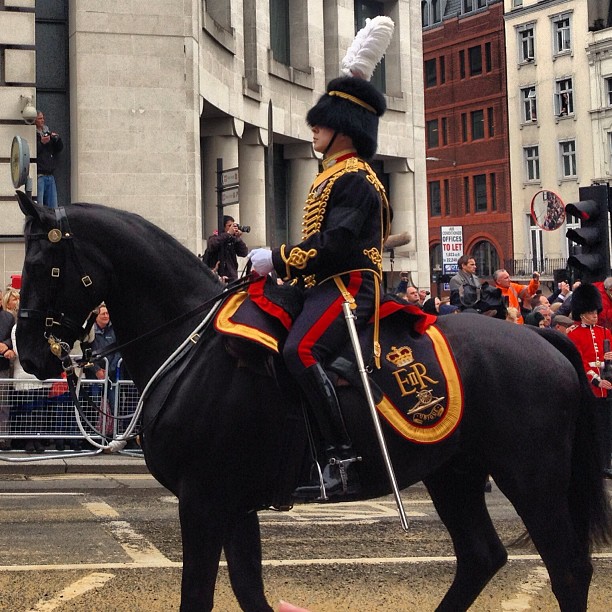 I also went to the Margaret Thatcher funeral as part of one of my uni courses. Impressive and interesting.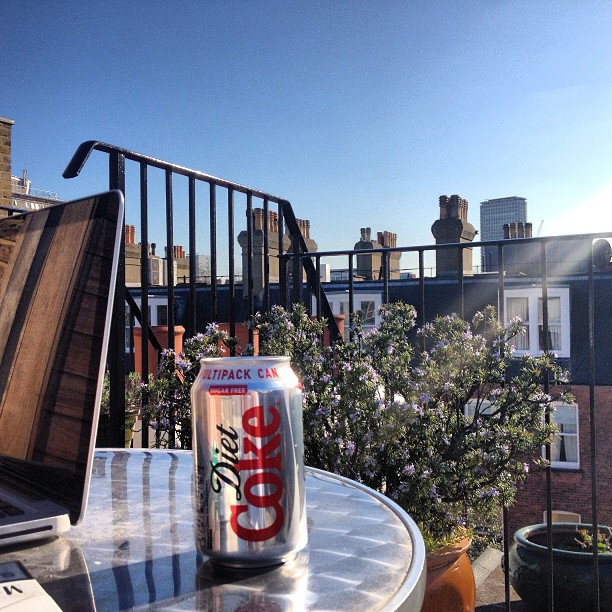 Pretending to study is much better if you're doing it on your terrace with sun, diet coke & cigarettes.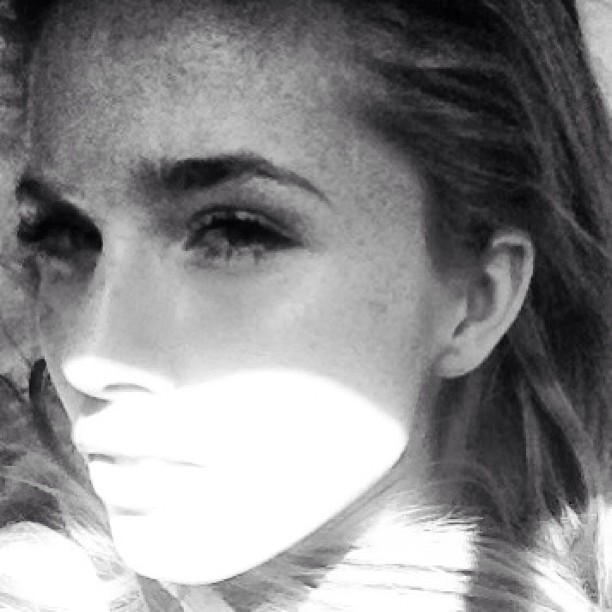 Boredom causes major eyebrows by the way
Eating ice-cream while watching a very embarrassing German TV series is the BEST thing.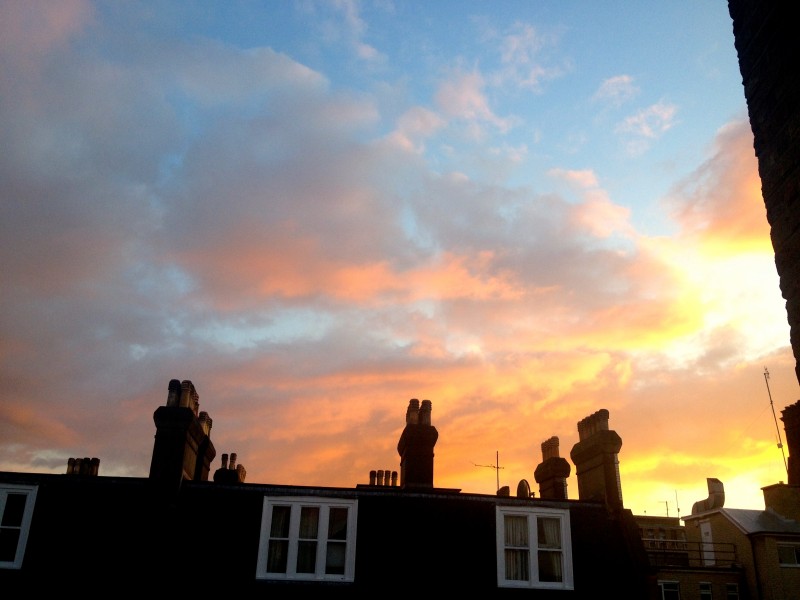 Watching sunsets from my bed all by myself has never been better :D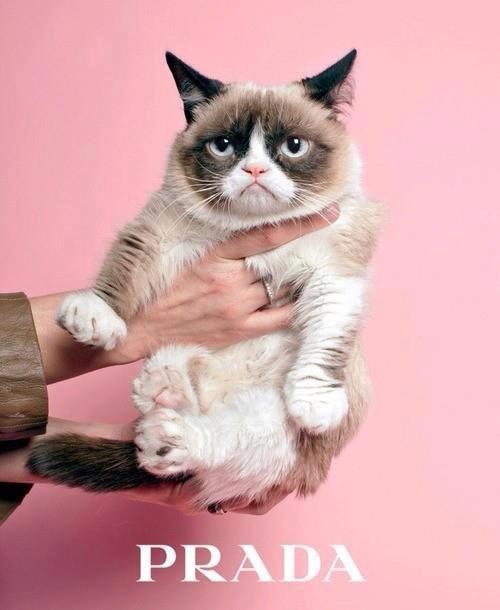 Grumpy Cat featured in a Prada ad WOULD be amazing .. but it's not happening any time soon I guess. Thank you for this, Another Magazine.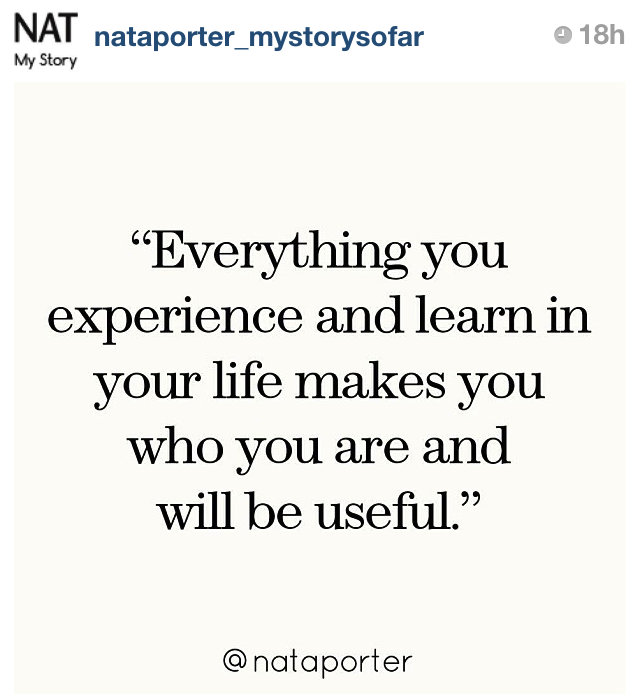 And who didn't take a look at Natalie Massenet's talk at the Vogue Festival last weekend, should better look at her self-created timeline on Instagram.