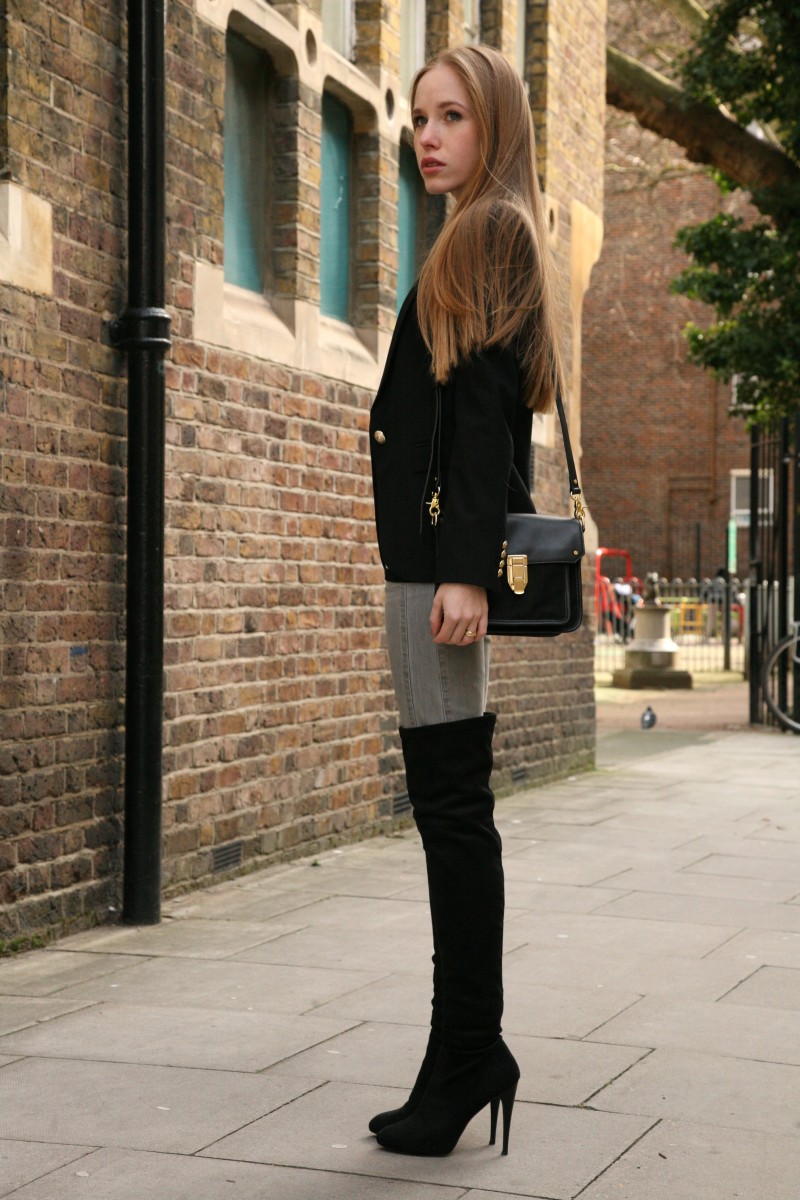 I can't really explain what's going on with my dressing habits at the very moment but I'm really sick of seeing my winter closet not coming to an end any time soon.
My colour bomb times have temporarily disappeared; basics, simple patterns and easily handled materials are my best friends.
Slack but still not willing to give up on myself completely, I somehow turn in another direction of pulling things together at the moment.
Anyway. My cravings for a little buckled shoulder bag can be blamed on my current obsession with some precious blog finds, which feed me on a daily basis and I guess I spent hours figuring out what I really want from & Other Stories who heavenly sent this substitute of the shoulder bag hype I haven't been following at all so far.
(I wonder where my my consciousness has been the past months and year; this thing has already proven its necessity and usefulness in my London wardrobe).
I'm sometimes astonished over the ease to make myself happy with the most banal basic things like this little buckled friend.
Have a nice weekend!
Blazer: Zara, Top: Hallhuber, Bag: & Other Stories, Bracelet: Hermès, Ring: Cartier, Necklace: From my aunt, Overknees: Baldinini