Visiting the well known Ha Long Bay, which counts to the 7 new world wonders, was definitely one of the things, which just have to be done when visiting this country. At least that's what I heard so many times before & therefore couldn't leave it out.
Although it took us almost 4 hours one way (!!) driving from Hanoi up to the North-East of Vietnam to go on board of a boat for another few hours, it was so worth it!
Counting to the UNESCO World Heritage Sites, the bay is filled with an endless amount of different limestone isles and rocks (about 2000 I remember to hear) and home to a fair amount of people living on self-made "boat"-houses. Something I heard about before and couldn't believe until I saw it myself live. There are over 1000 people living off fishing in different villages around the rocks; something I was just able to imagine as we passed only one of these villages on our boat.
Based on a local story, the bay was named Ha Long as this means "descending dragon" (the story is quite complex, so I won't give it a go and try to fully remember everything).
But when we went into the Thien Cung grotto at one of the rocks, we were told that we should watch out for dragon like stones, which should be part of this mythos.
To me, the stalactites and stalagmites themselves (whether they show a dragon somewhere or not ;)) were already impressive and I couldn't stop taking pictures when wandering around (great work-out as we were moving up and down on endless steps; and I didn't even recognise until we left the grotto and went into the humid climate again).
Back on the boat, we drove around the different rocks while enjoying a nice and simple seafood lunch with this unbeatable view!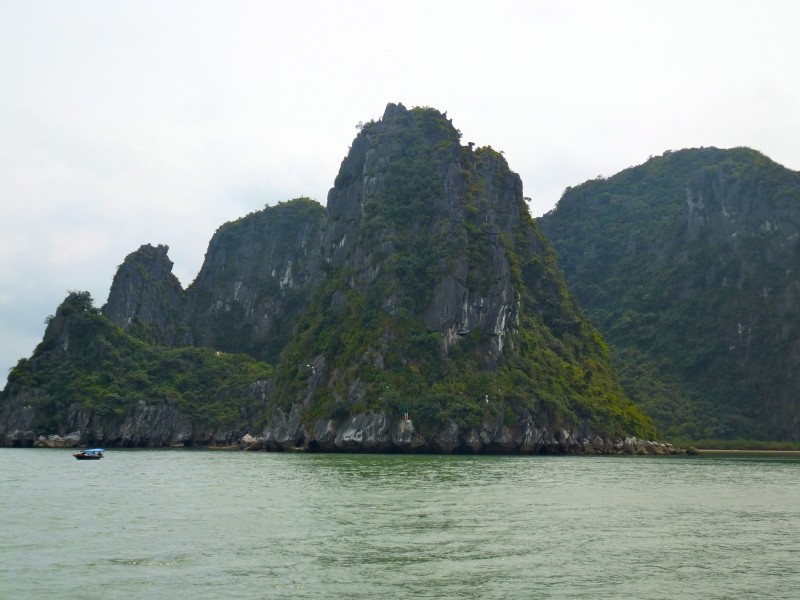 Although I slept every time I saw a little chance to rest, I'm still not fully adapted to the climate and the jetlag doesn't really support this  dizziness. I just feel constantly tired whenever I shouldn't and vice versa and I don't really feel like dressing up for such a long trip out. Basics, which are allowed to get dirty and all destroyed were taken out.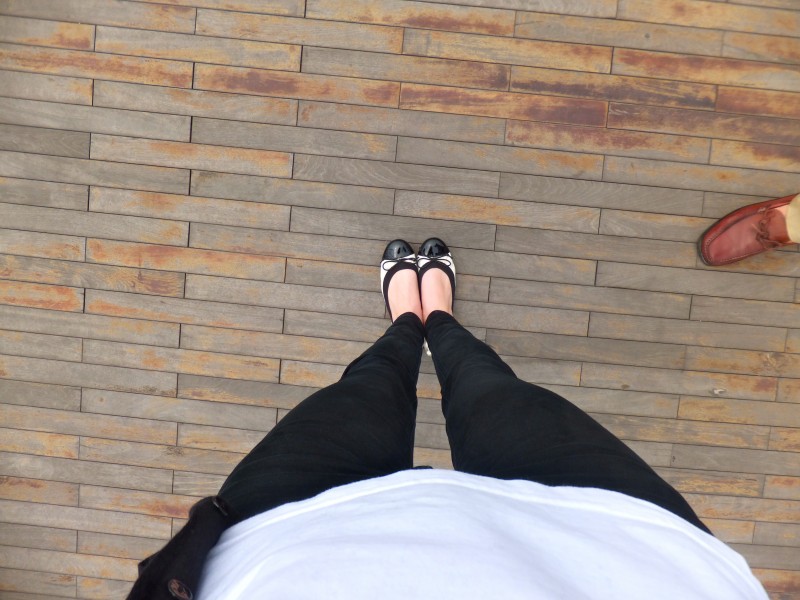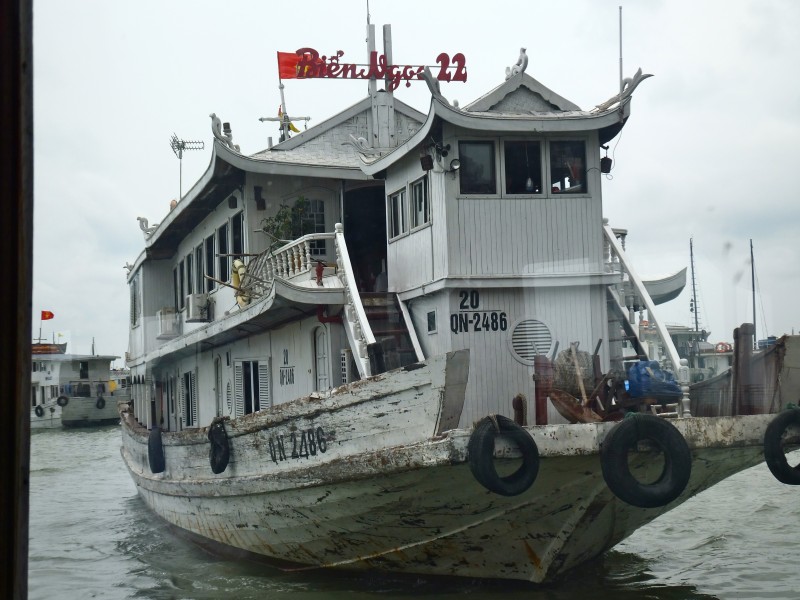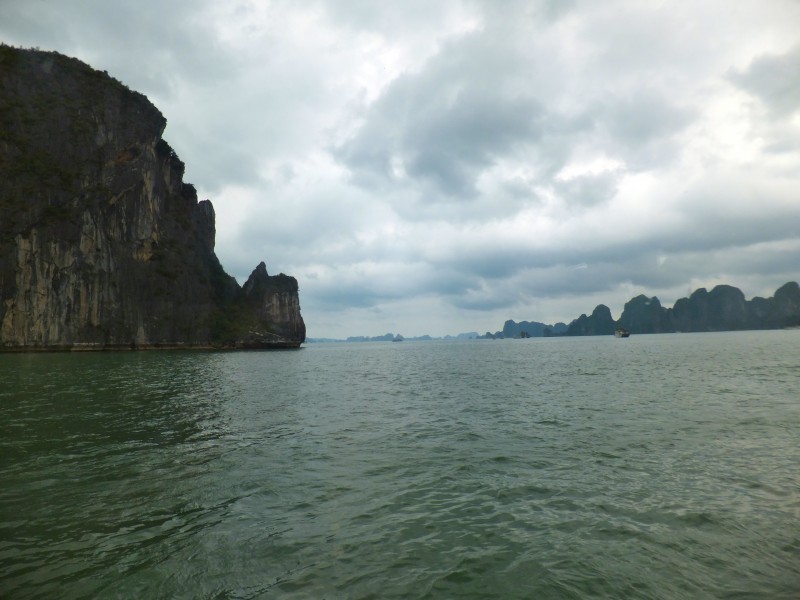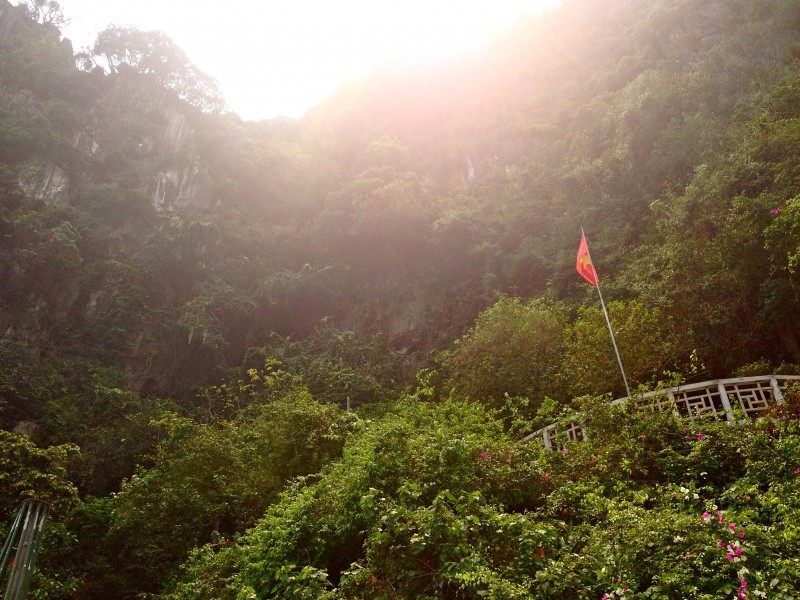 Getting off the boat to see this grotto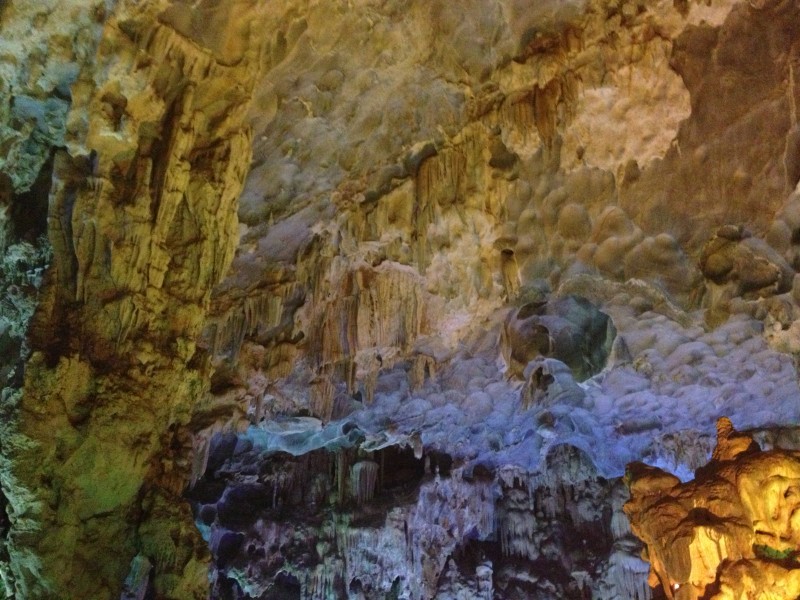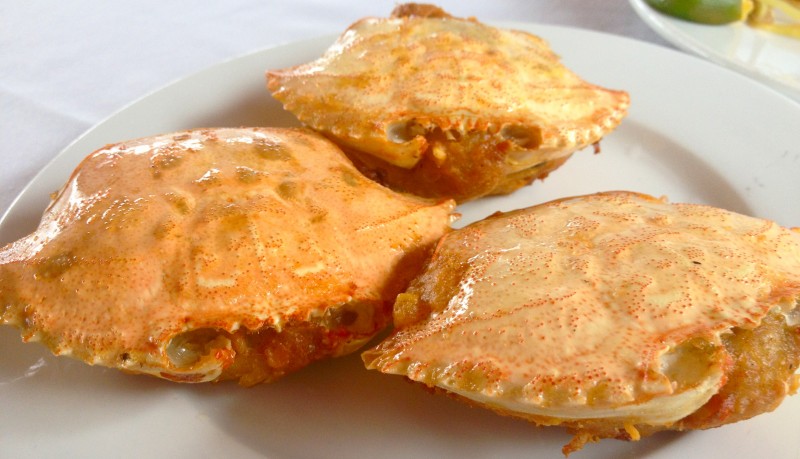 Baby crabs waiting for me
After returning, I just threw myself some easy pants and a black blazer on and headed to Halia restaurant, which offers a very kind service and super nice food.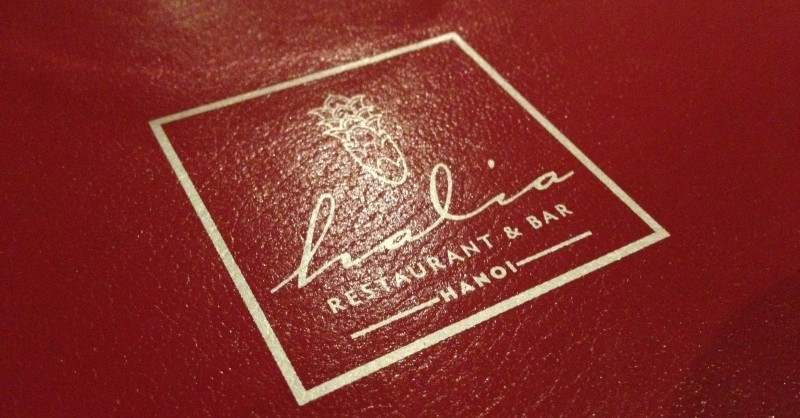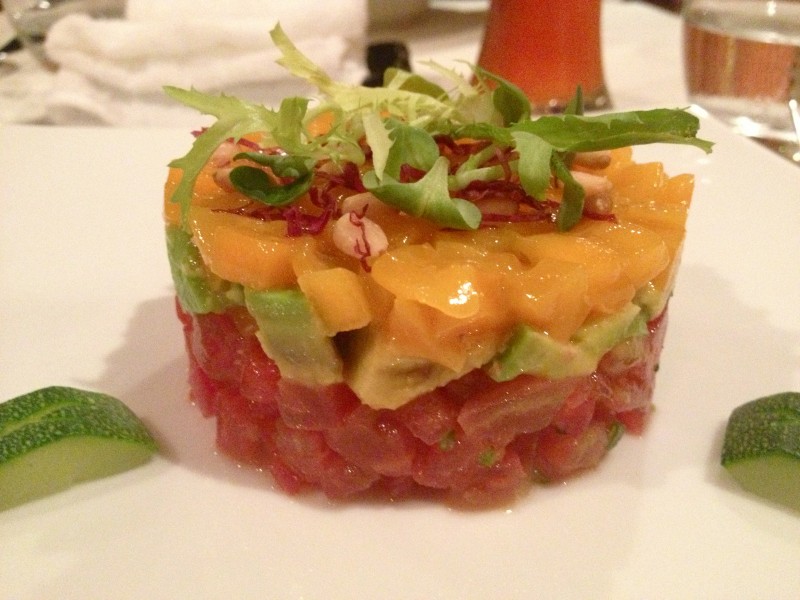 I went for a Tien of tomato, avocado and mango as a starter, then Singapore style chili crab spaghetti  in a very hot and tangy crabmeat sauce. I guess you could call this my carb and crab day .. (starting with pancakes & nutella and toasts, then crabs on the boat, then these delicious dishes… who could resist!?).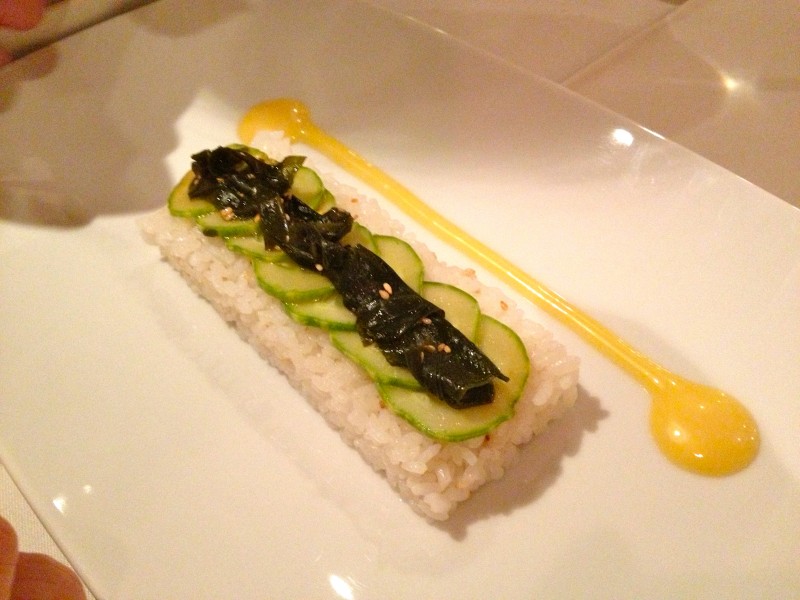 The black cod in paper with rice was also tasty. Alternatively, you could never go wrong with a good authentic steak.
It was an incredibly exhausting but above all exciting day & I'm looking forward to the days to come (especially the beach in Nha Trang… Thursday, come quicker!!).