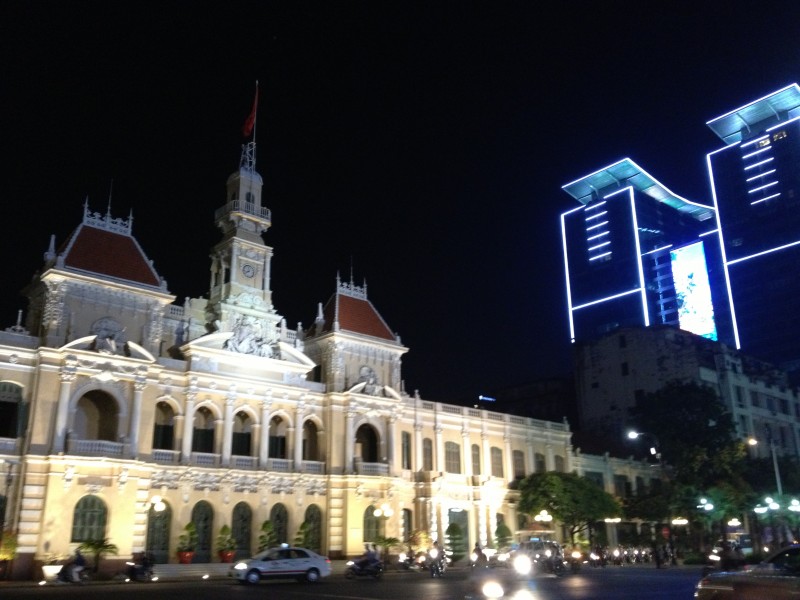 The second last post related to my Vietnam holidays are all dedicated to the few days at the end of this journey. Spent in the South of the country; in Saigon, which now calls itself Ho Chi Minh City.
A majority of people still like to refer to Saigon, so I'll just blindly follow.
Maybe I was already in a much more relaxed state of mind when landing there after a very short 40 minutes flight from my 5-day stay in Nha Trang but I somehow felt that this was different to my Hanoi experience up North.
Clearly, we can argue on the political situations and where it seems to be still "more" Communism than somewhere else but there clearly are differences between Hanoi and Saigon.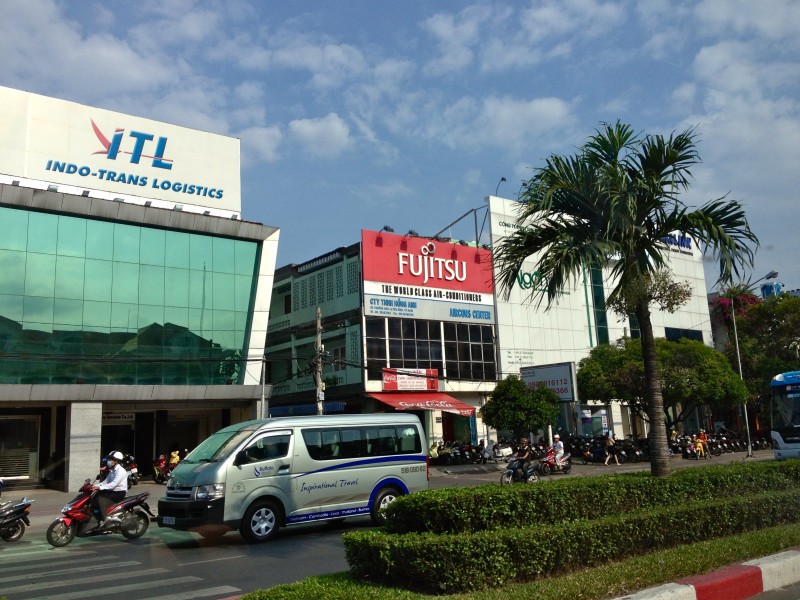 Broader streets almost like boulevards, A LOT more commercials for all different things (if also for the country, Ho Chi Minh in honor etc) and an overload of luxury brands being settled down in one quarter of the city were clearly insisting that Saigon can be seen in another light. It somehow differantiates itself.
Wandering around was much easier thanks to proper sidewalks and I felt  another atmosphere than the one in Hanoi.
It seemed like Saigon adapted a little more Western touch while Hanoi still remains more locally concentrated with a very close street life experience for tourists and and overall much closer mix of natives and foreigners.
I see these experiences both in positive ways as I was able to see two different places in one country in two complete different directions.
During these two days, we mostly went around the city but then returned back to the hotel's pool during high noon as temperatures were something like 38 °C, which clearly is too much for a heavy smog polluted city.
Overall, I'm really happy that I spent my time in this vibrant country full of interesting people and a broad history. Two cities and one gateway to paradise were just everything I needed to pull myself together for the upcoming time back in London.
Seeing everything is impossible so I'll maybe come back some day … for now I'll need to reflect on everything again. And fill this post with some last pictures of my stop in the second city of my journey.
(Very last post will follow tomorrow)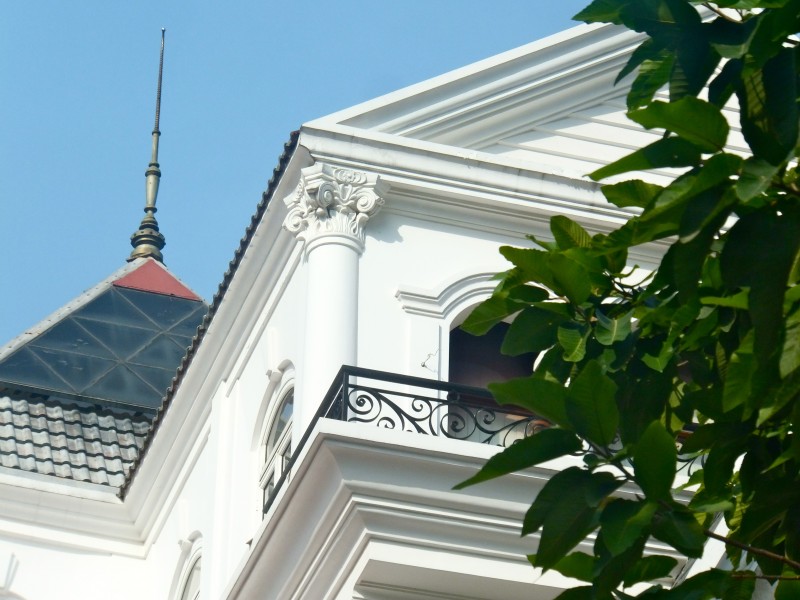 Hat trends in Vietnam ;)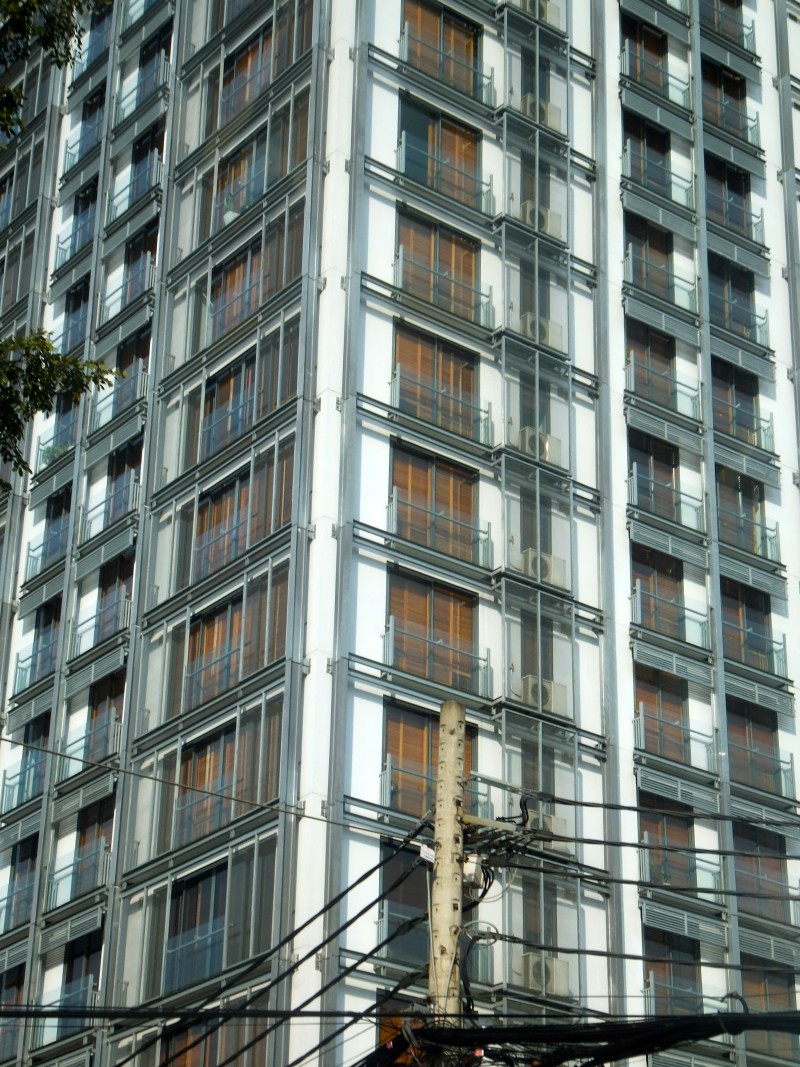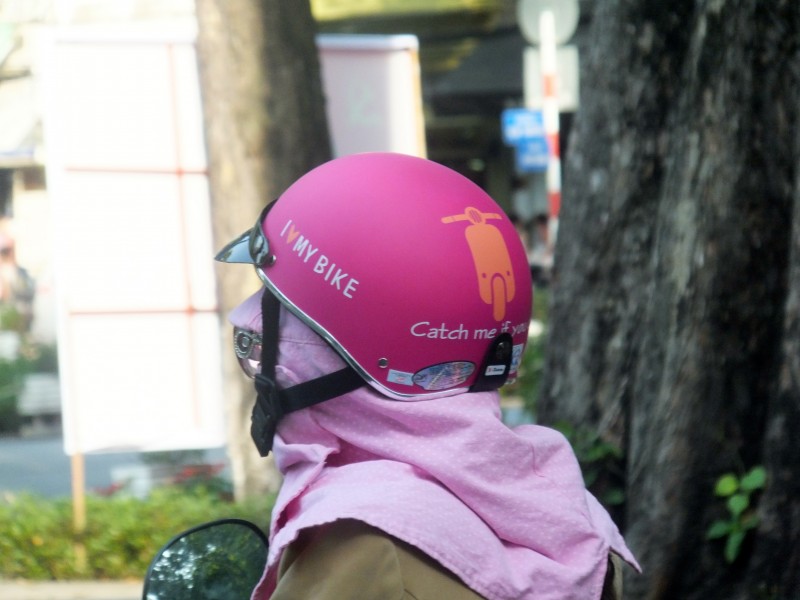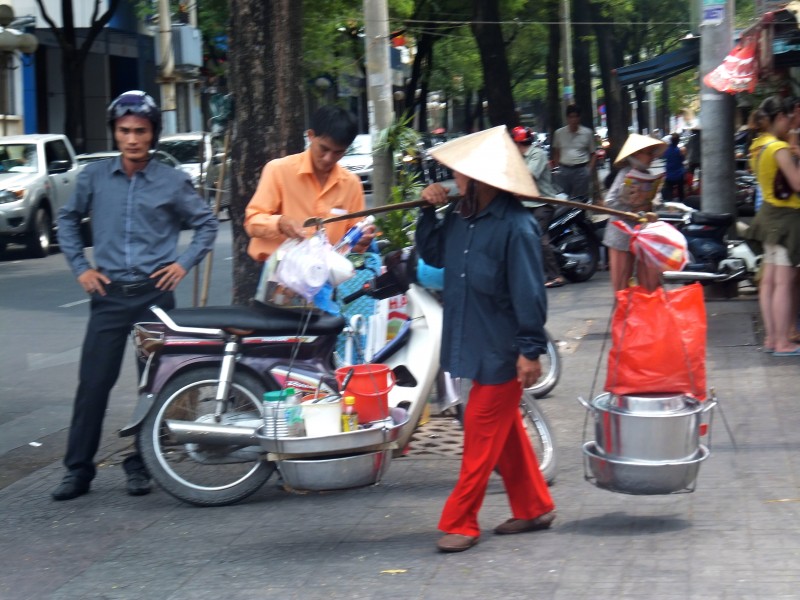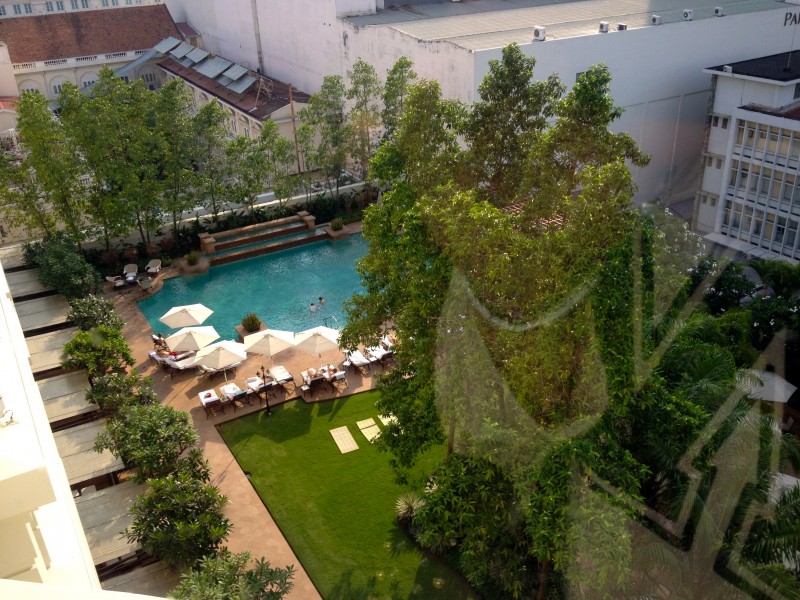 Arriving at the hotel & having a nice view on the pool
The entrance hall with its nice flower bouquet
First night at the hotel's Italian styled restaurant Opera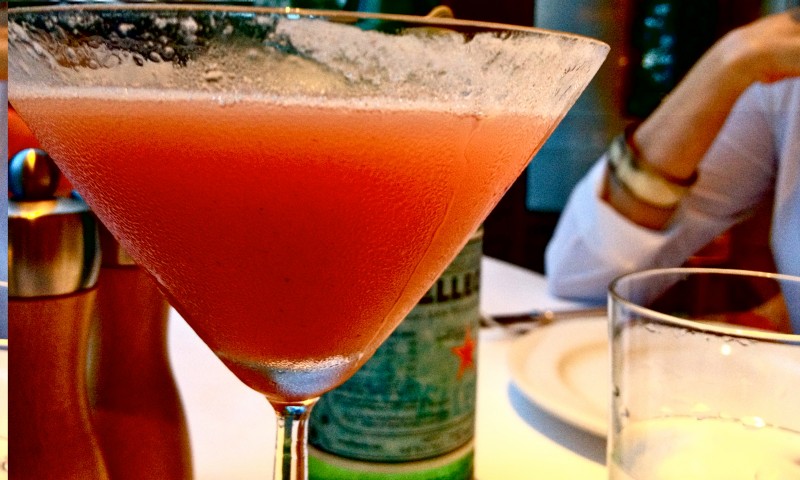 The lovely waitress recommended several mocktails I couldn't resist but to try ;)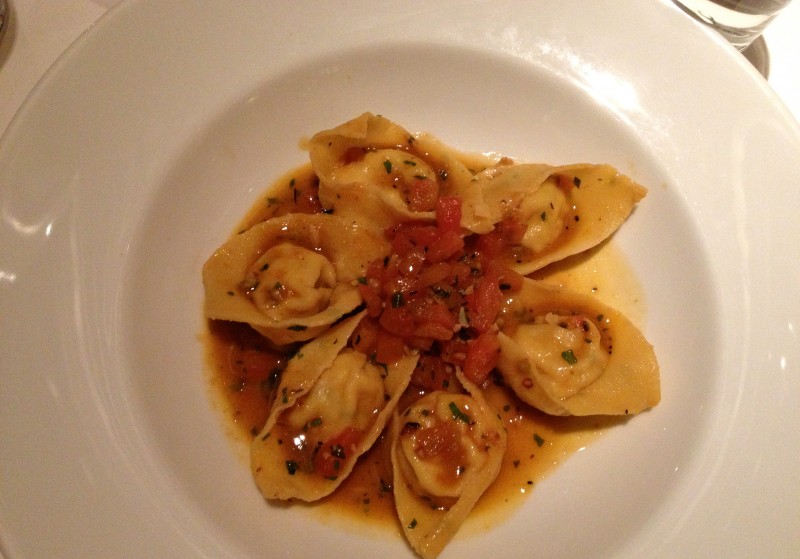 Lobster tortelli in lobster sauce as a main
Apple tart with rum & raisin ice cream for my dessert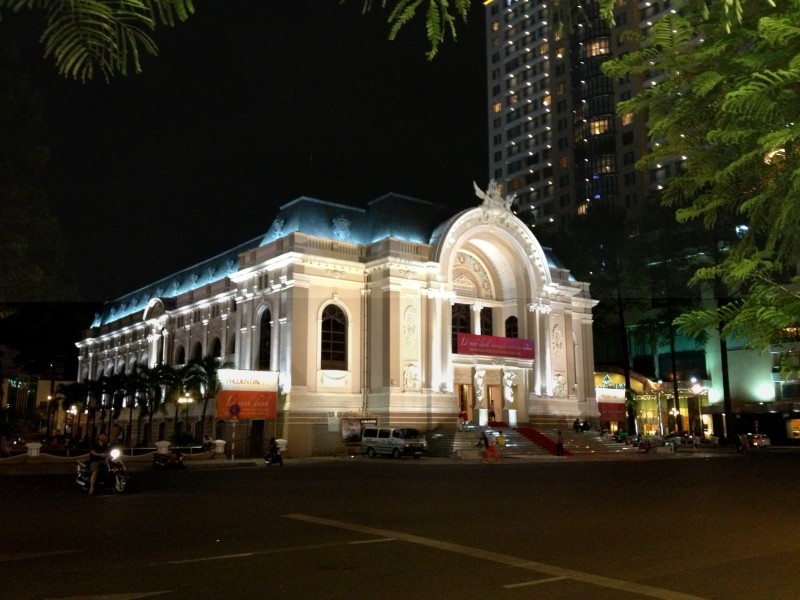 Went for a little walk around the hotel afterwards…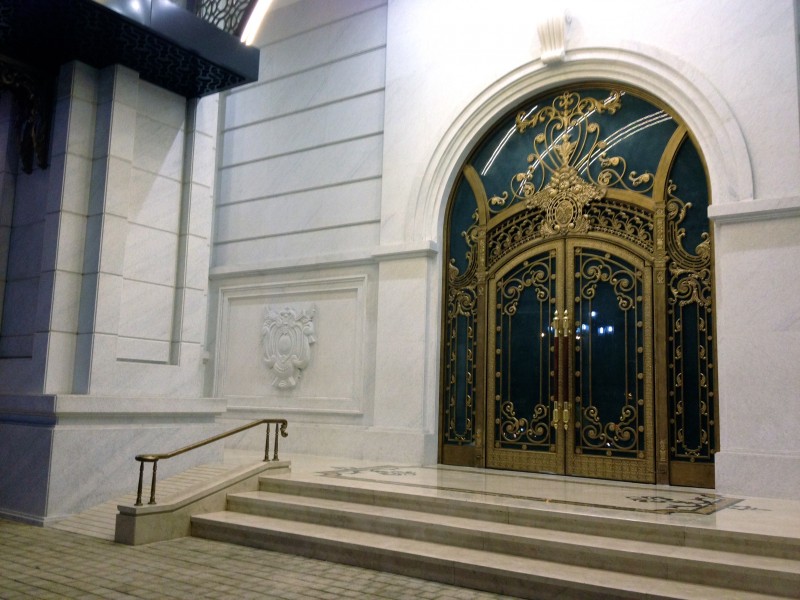 Beautiful entrance of a shopping mall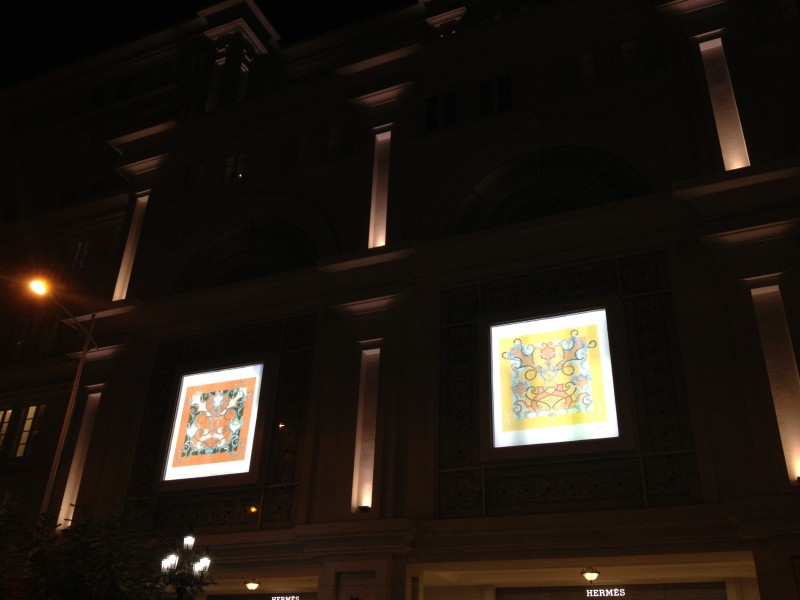 The old post office which is still in use was impressive!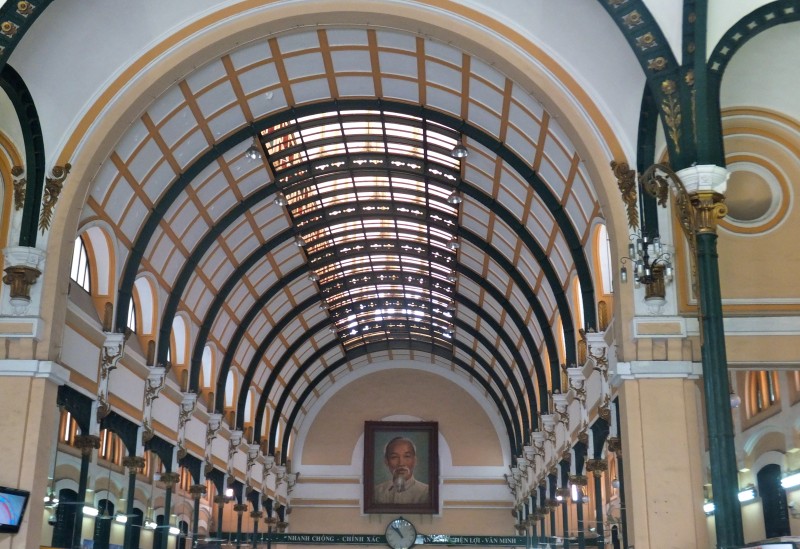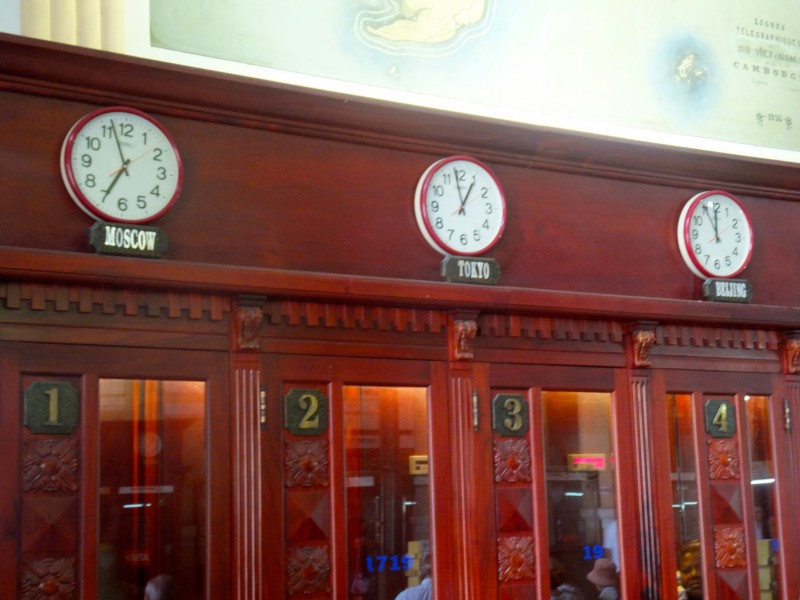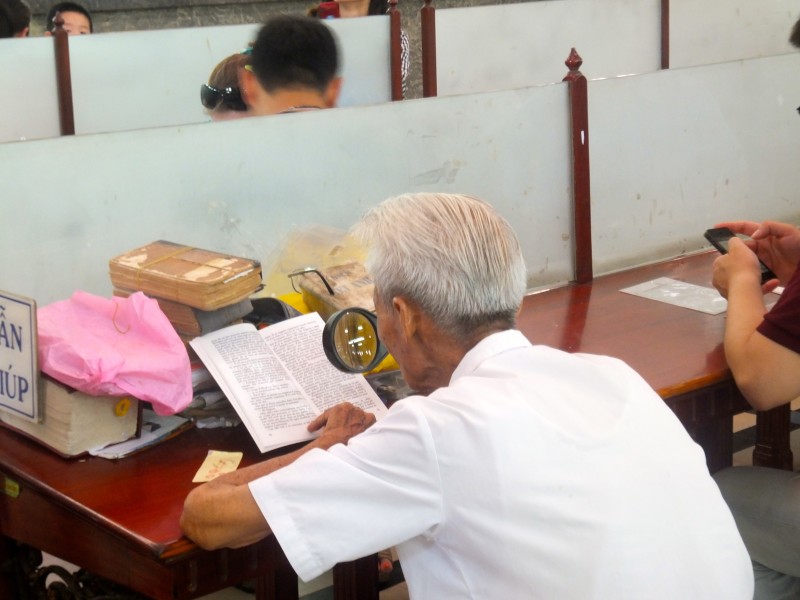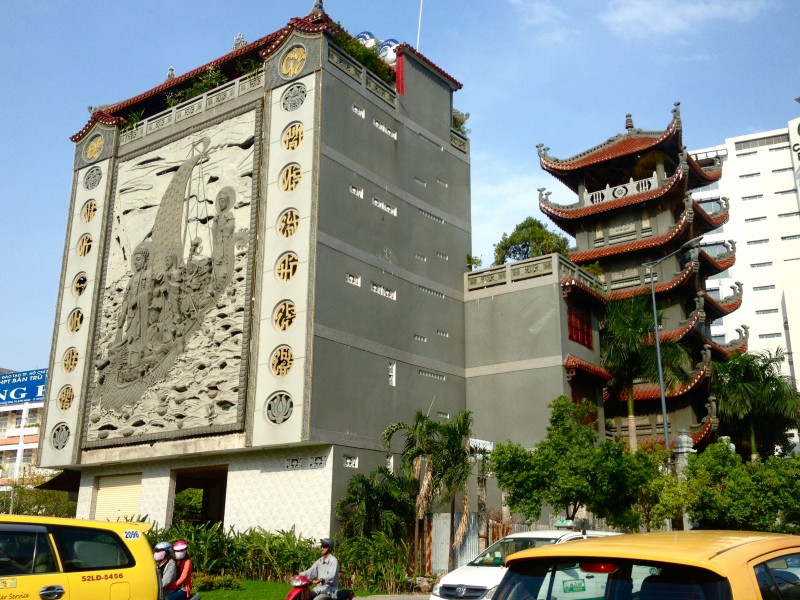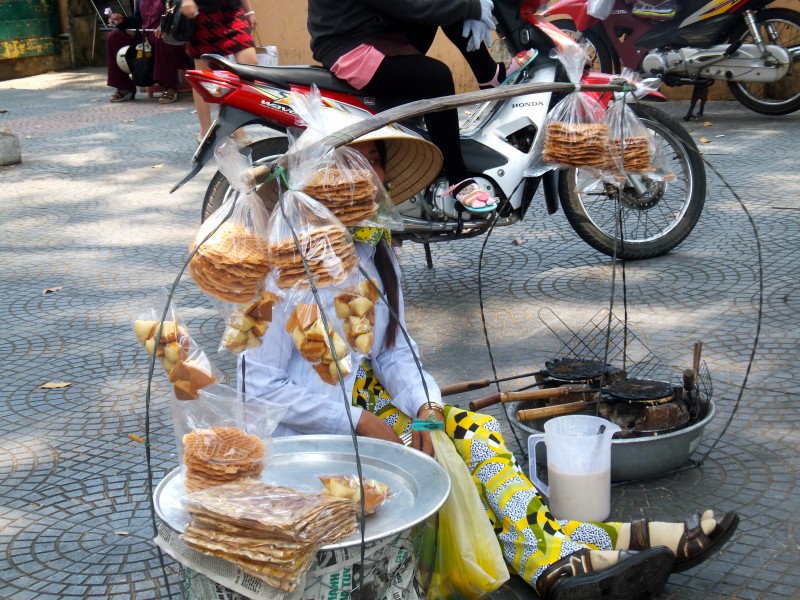 Waffles are one of the most commonly sold things on the street food market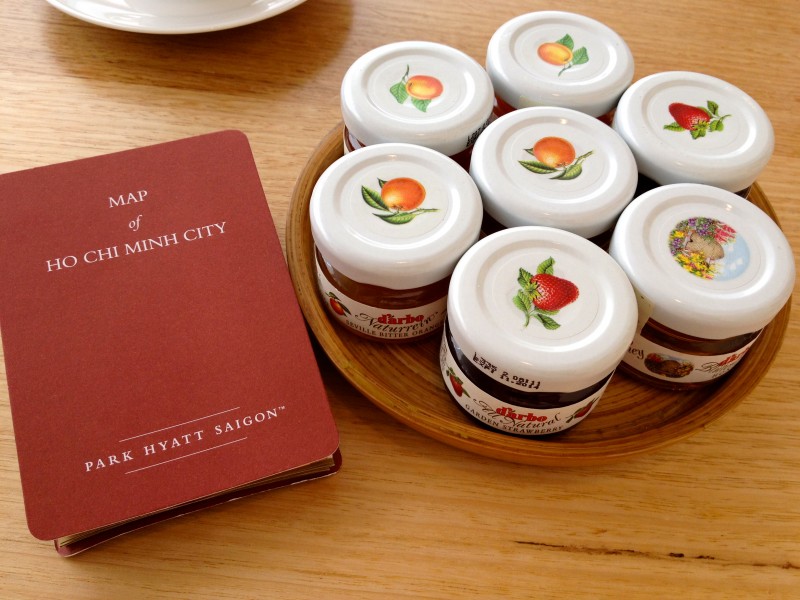 Austrian jam is ALL OVER the world! ;)
Went to Vincom tower the other day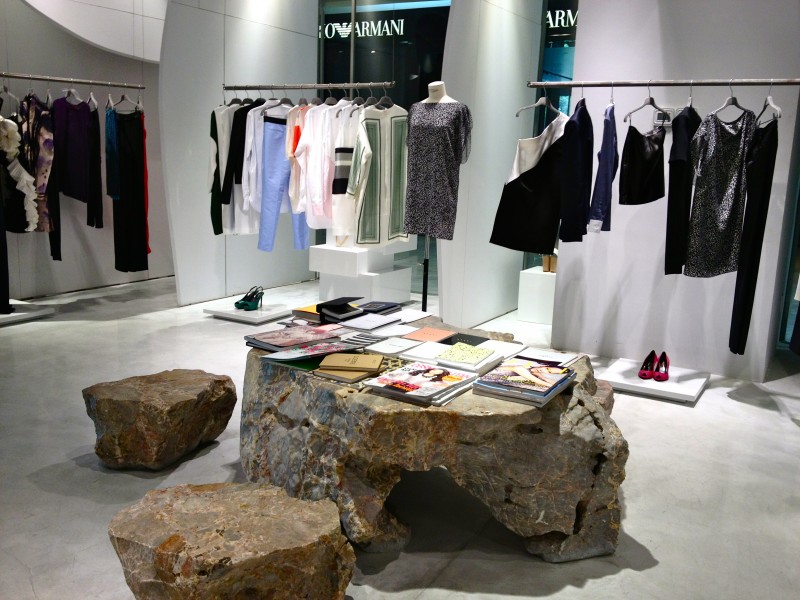 …just to discover this amazing concept store called Runway.
It offers a broad variety of different designers ranging from Stella McCartney, Chloe, Balenciaga, Jil Sander, MSGM among others and even interior. At first I thought the store is not quite big but was taught different when I went in a huge circle of numerous airy rooms all offering another section. Staff was really helpful and friendly!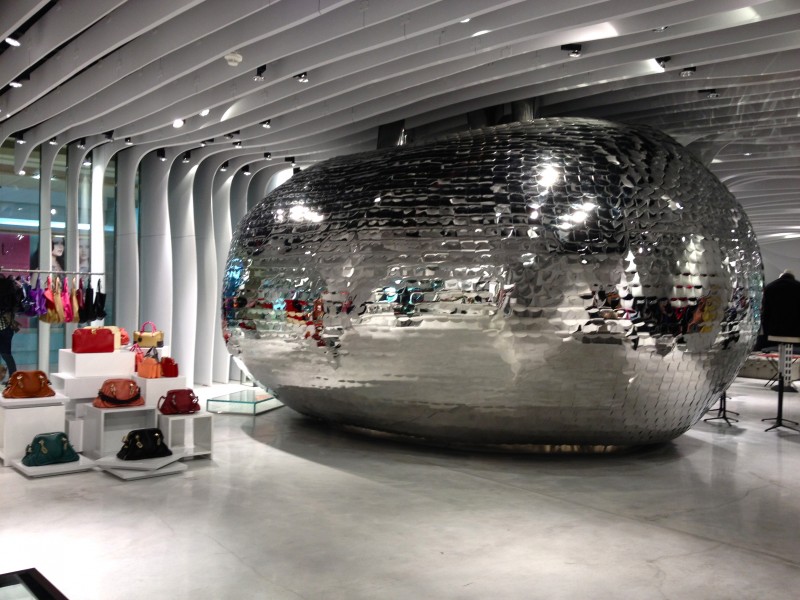 See how they arranged all different Balenciaga bags in the back left?! At Selfridges they store them in vitrines and drape them on pedestals like they were God sent golden pieces, then they carefully hand them over to you and watch every step you take with it. At Ruway, they easily hang them one after another and are just like "Try it, take it or leave it but don't behave as if this is the non plus ultra" … loved it!!!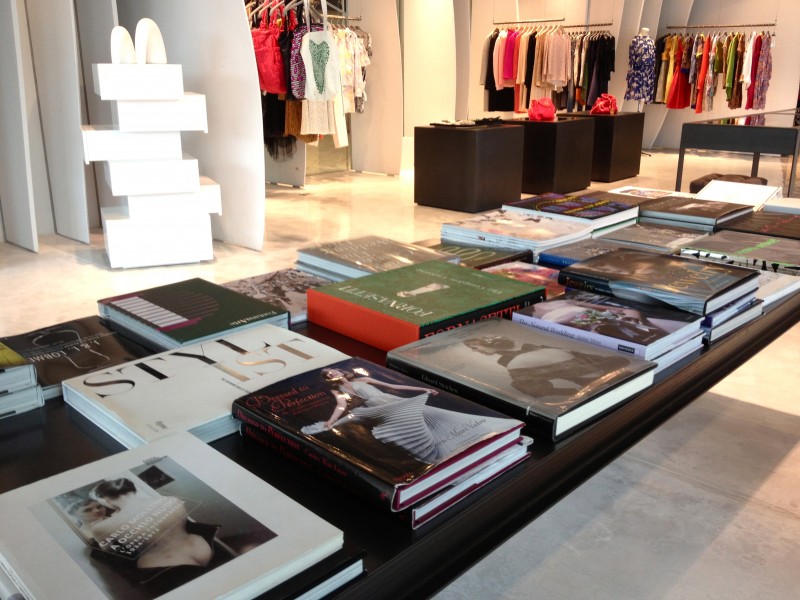 Different books on display
Went to see the Notre Dame church afterwards. Unfortunately we weren't able to enter.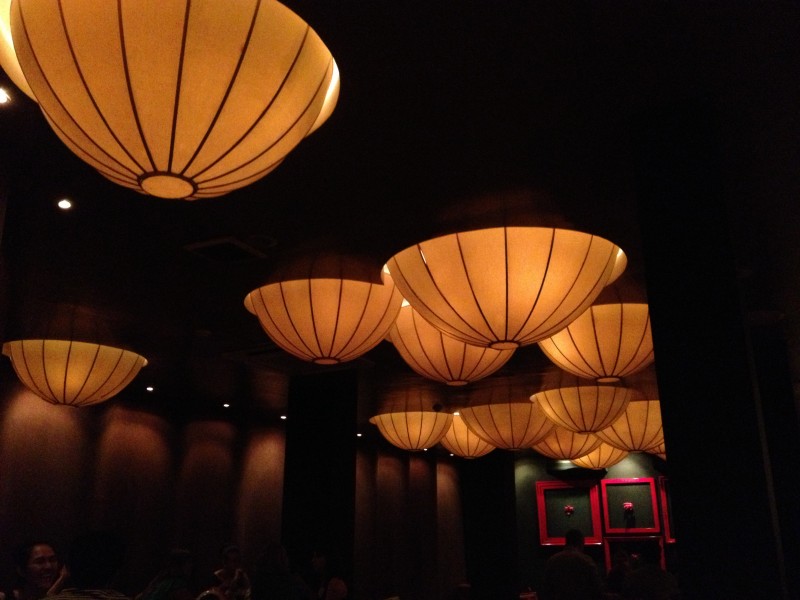 We tried Xu restaurant on our last night, which was just a one minute walk from the Park Hyatt hotel.
The food was excellent and came in very small portions; ideal to be shared and tried in a broad variety. Only when it came to the desserts I missed a bigger portion than only a spoon filling "brownie"… but if you order five spoons as I did, then I guess you'll be fine ;). Vegetarian spring rolls (or the normal ones but I don't like pork besides from some exceptions…), little beef steaks on truffle mashed potatoes and the chili tiger prawns are very recommendable.
Drinks can be separately taken downstairs at the lounge/bar and gave a nice little buzzy atmosphere.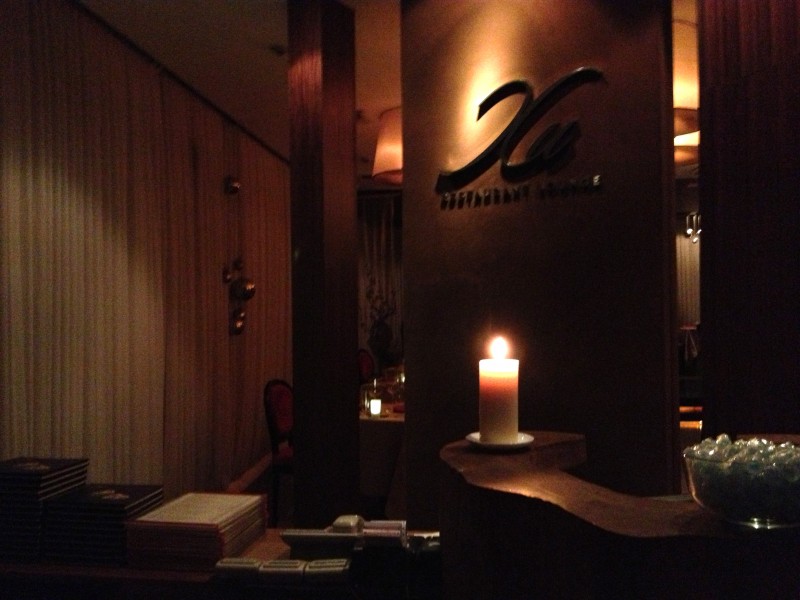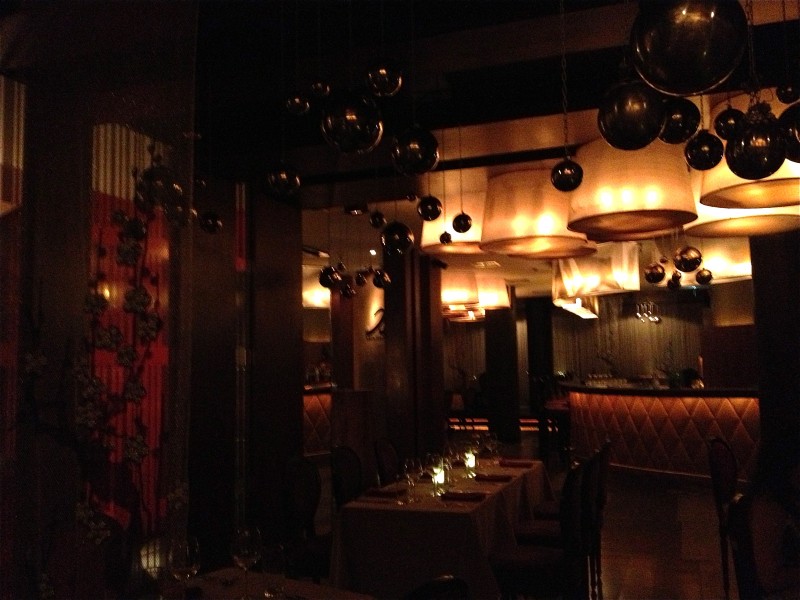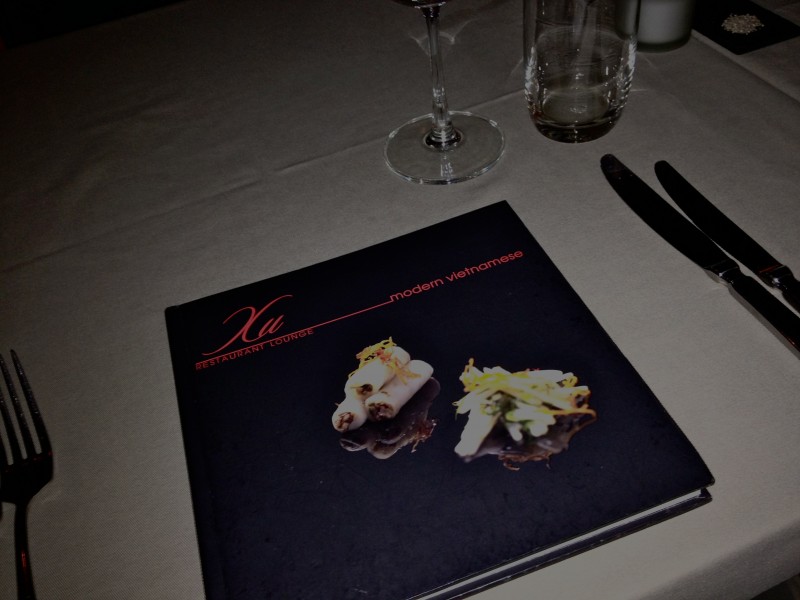 Even some instructions on how to do some stuff yourself were included into the menu ;)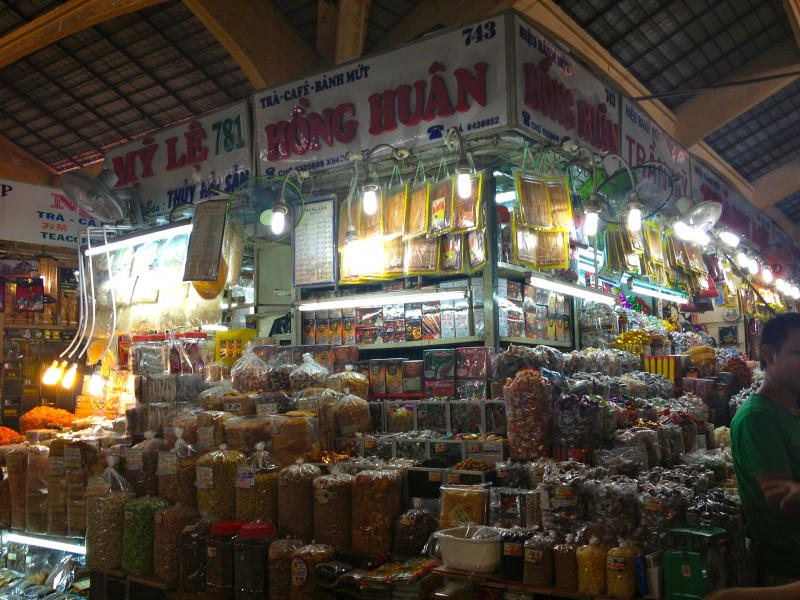 At a market hall selling different kinds of food
Back in the hotel just before being picked up…
…was just enough time for a little tea and macaroon party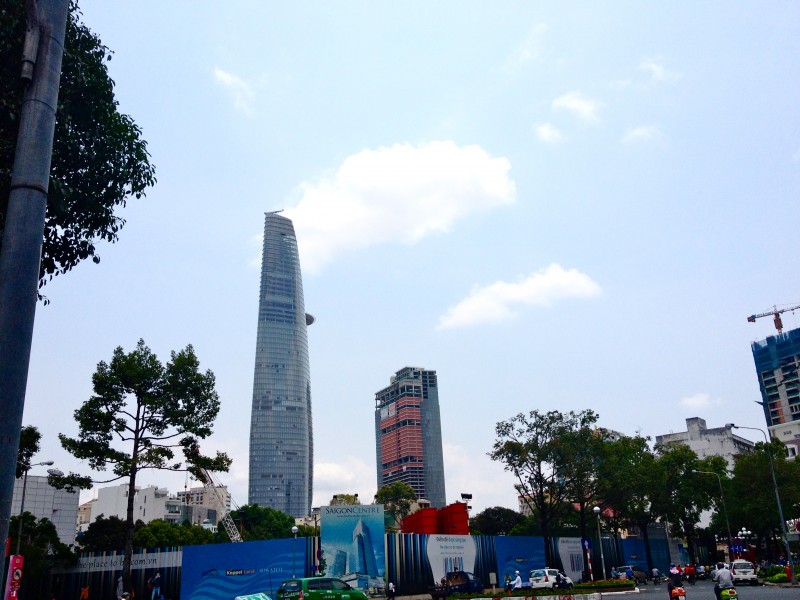 Sitting in the car and taking some last snaps on my way to the airport again
Bye bye Saigon, bye bye Vietnam – you treated us very well & have an amazing attitude I'd wish to be able to adapt one day.