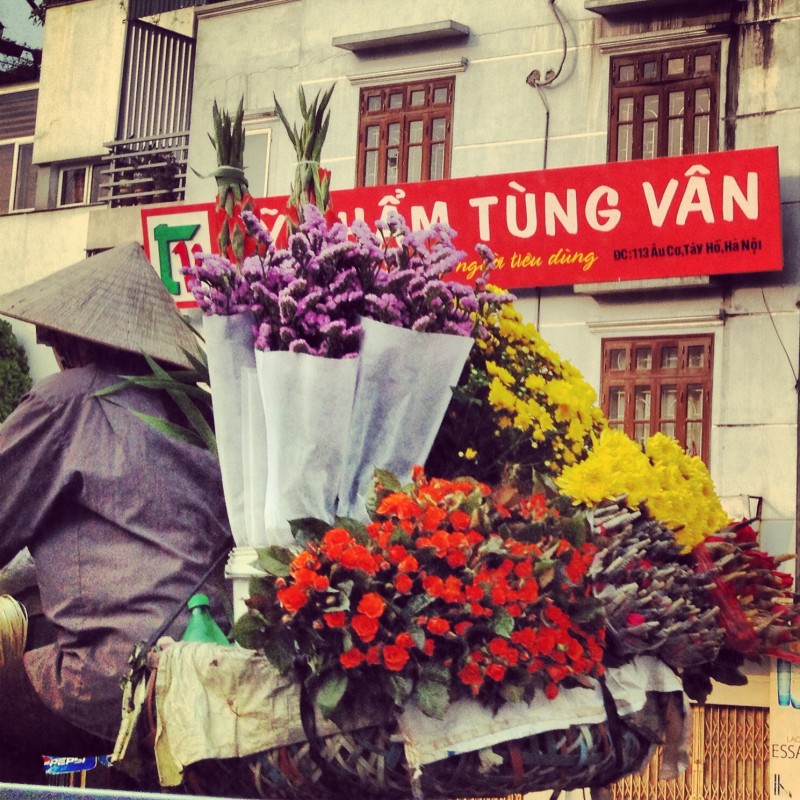 Tôi không biết nói tiếng Việt – I can't speak Vietnamese AT ALL but I try thanks to the endless online translators on the web.
I'm finally here in Vietnam, Hanoi to be exact, and it seems as if I was waiting for these holidays in forever (including the 10 1/2 hours flight that just seemed never ending).
My program will be quite split up the upcoming days. Planned and filled with different things, I'm so incredibly looking forward getting to know another country I've never been to before; another culture with its people, the food (major major major thrill), the history & everything else.
I will stay in Hanoi for the next two days before going South to Nha Trang (which will hopefully be as paradisiac as it promises to be) and even further South to former Saigon, now Ho Chi Minh City.
All of these places seem to be quite different and worthy to stay for a while and I think this is the first rotating trip I'm doing after a long time again (the last one was from LA to Sand Diego to Baja California in Mexico in 2006 (!), read here for a little sum-up), which makes it even more exciting.
One thing I have to point out immediately (although it's just been a few hours since I landed here): I'm surprised by Hanoi's architecture. When we drove in from the airport (which took 1 hour), I was absolutely confused since I only knew Hong Kong's and Bangkok's way of building houses before (all very space-saving, narrow, high and just foreign to me).
This here seems totally different… it's absolutely European traced (no wonder as former French colony) and really nice. Even the most rundown buildings have some kind of colonial style, which makes it immediately more interesting.
Of course you can't exactly compare Bangkok and Hong Kong with Hanoi as they're all different in their ways but still … it's just that this is my third destination in Asia and I try to see differences and parallels between all of them.
I will try to update on Facebook & Instagram too wherever I'm able to get some Wifi & time.
For now, I leave you with these lousy shots from my first hours here to give a little impression. I'm off to bed as I'm writing this (I'm 6 hours ahead) and will get up early to go to the Ha Long Bay (3 hours with the car & then on boat ONE WAY … let's see how I will survive this ;)).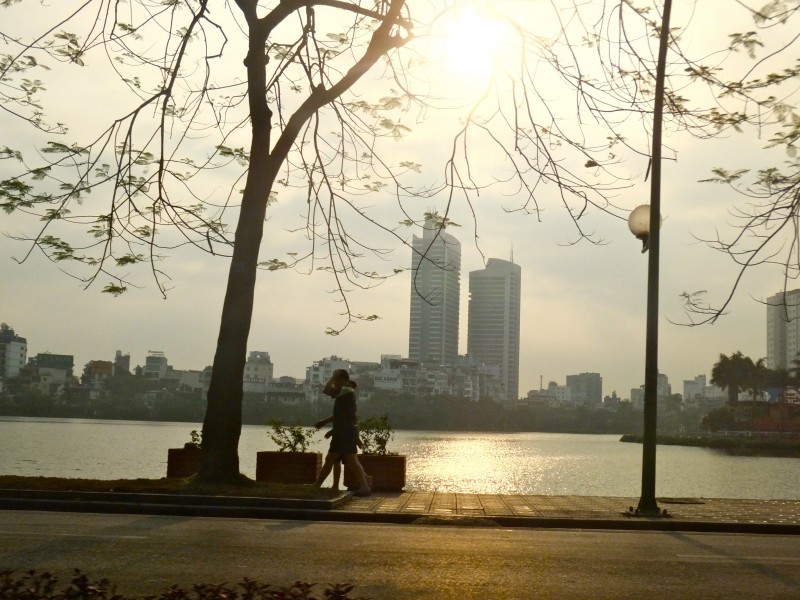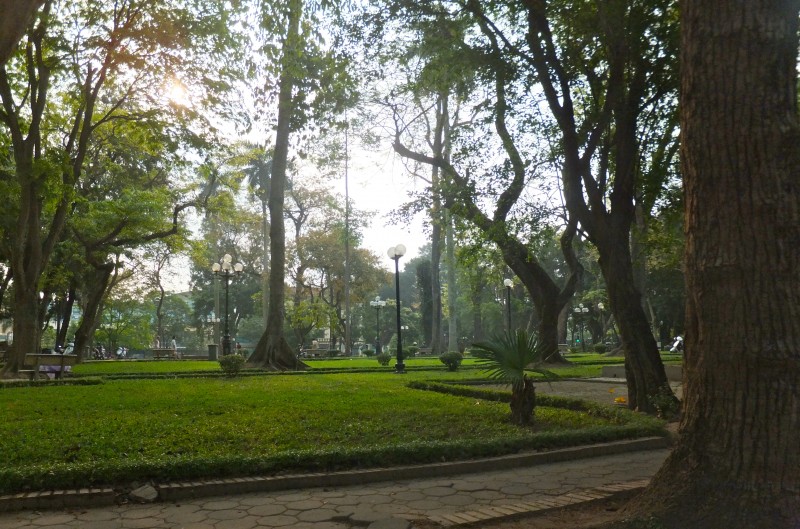 Hanoi is SO green. Have never expected this! Wherever you go, you'll find green places like this one.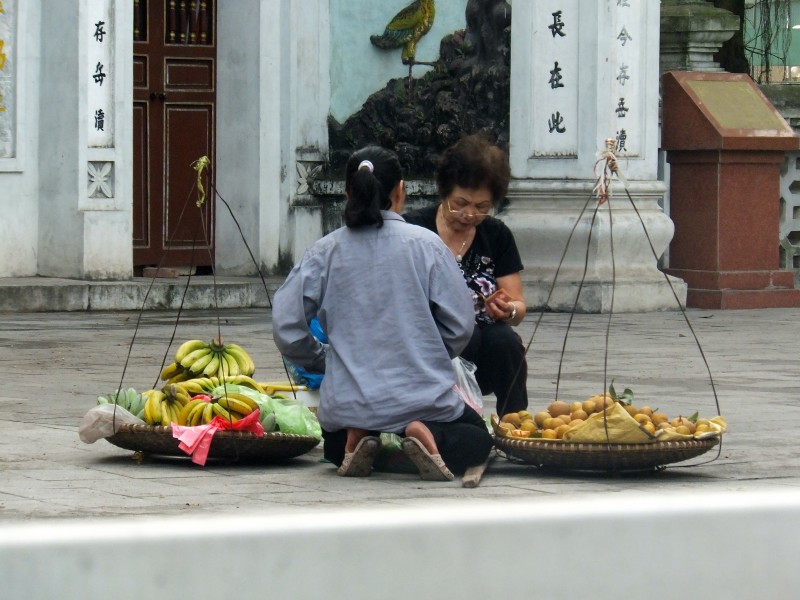 This balancing way of carrying food seems an essential thing for many. I was holding one for a few seconds & can't believe how women are able to carry these things all day!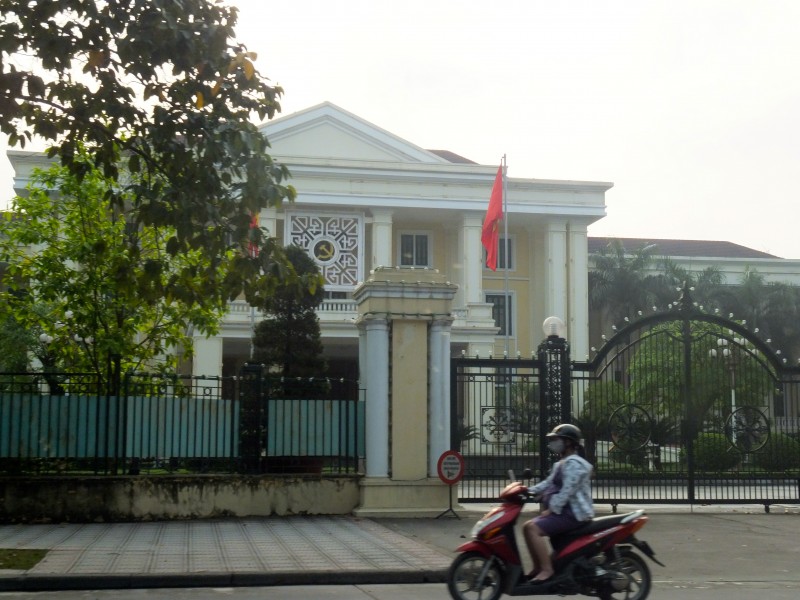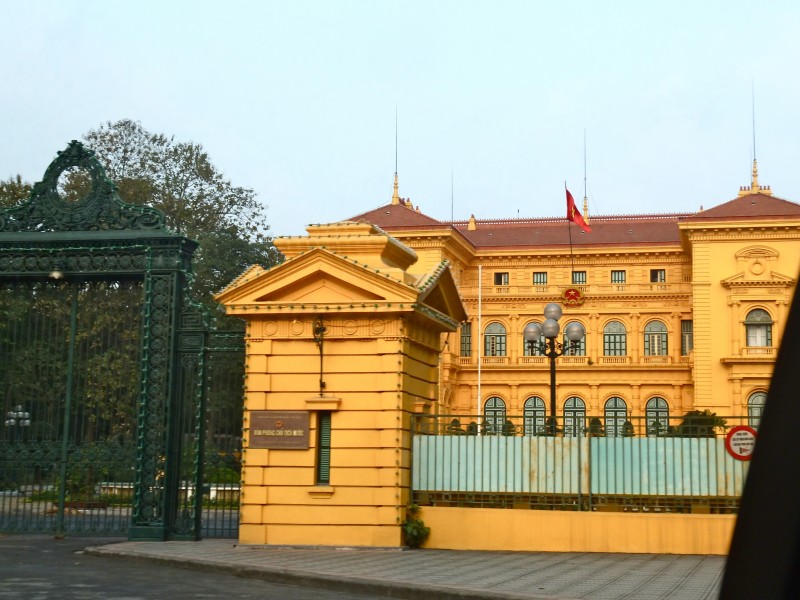 In memorium of Ho Chi Minh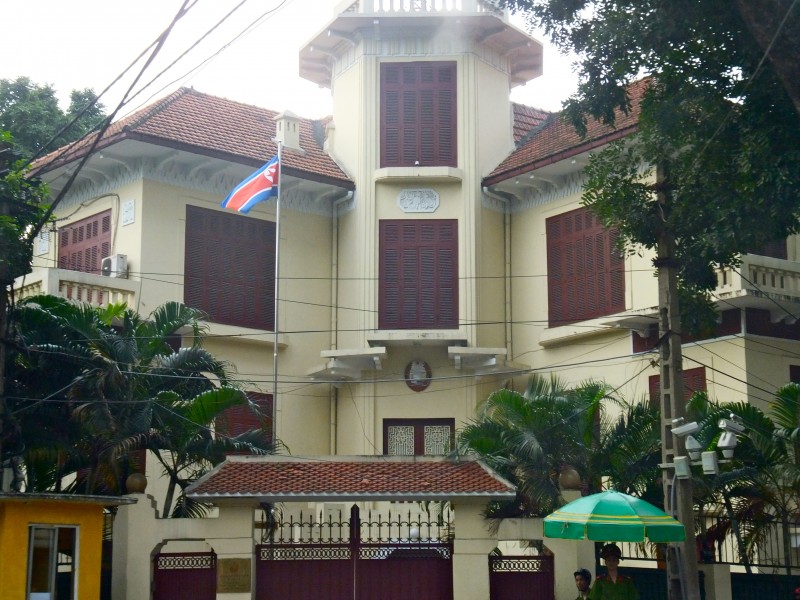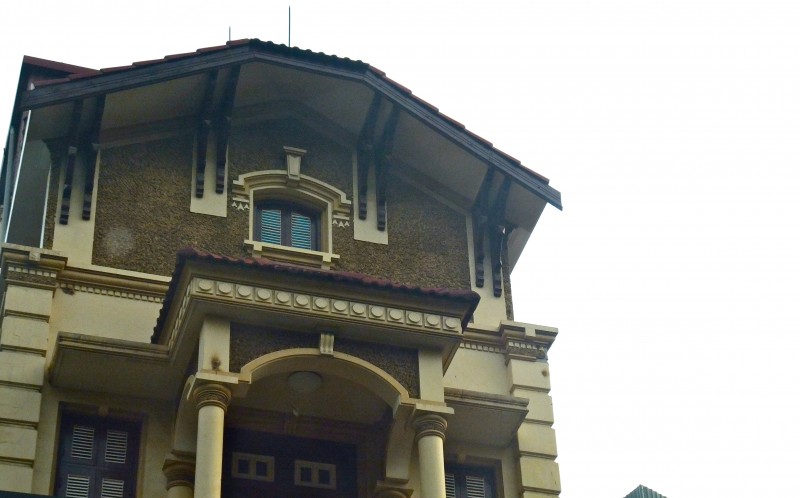 See what I mean with my above mentioned architecture point?
Streets & sidewalks don't matter too much over here… everyone tries to get their own way, mopeds are the must-have in town ;)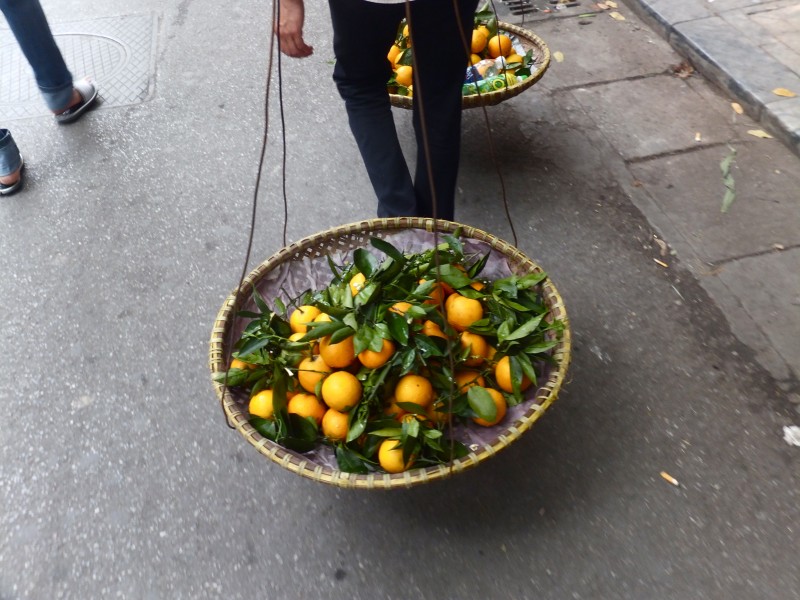 I still can't get over the fact that many carry so many things on their bikes or with the other method. I guess I wouldn't make 1 meter on this bike wihtout falling.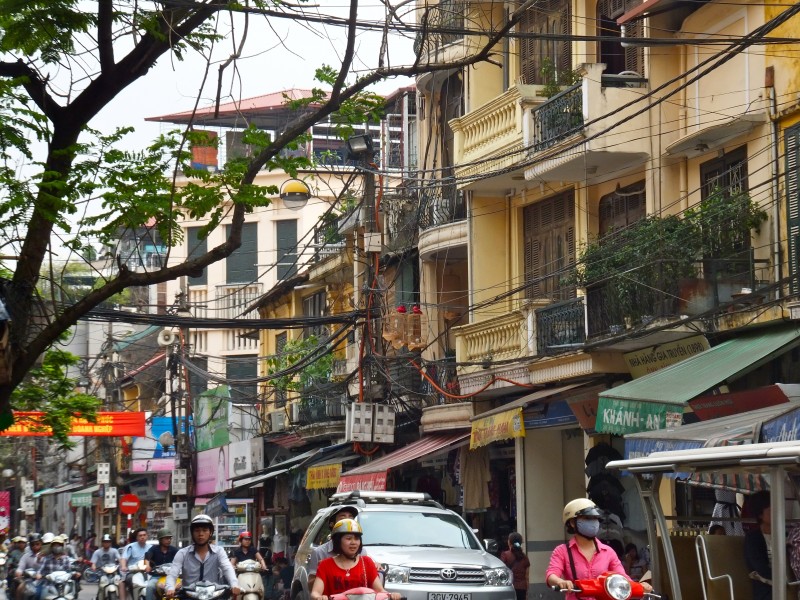 Dried shrimps and mushrooms… have their own smell.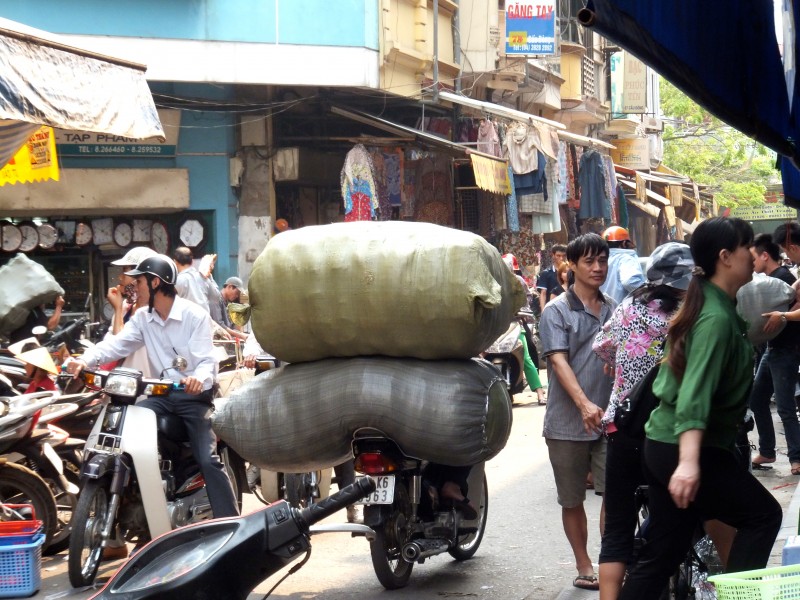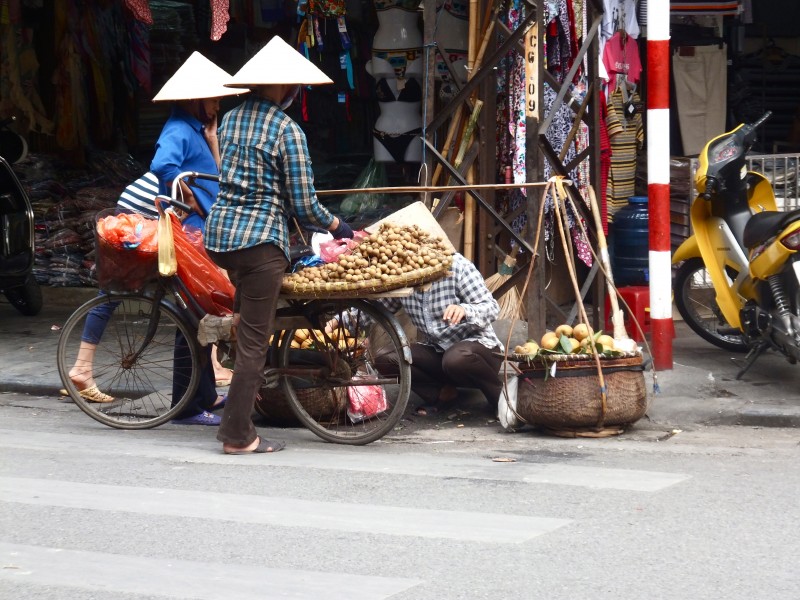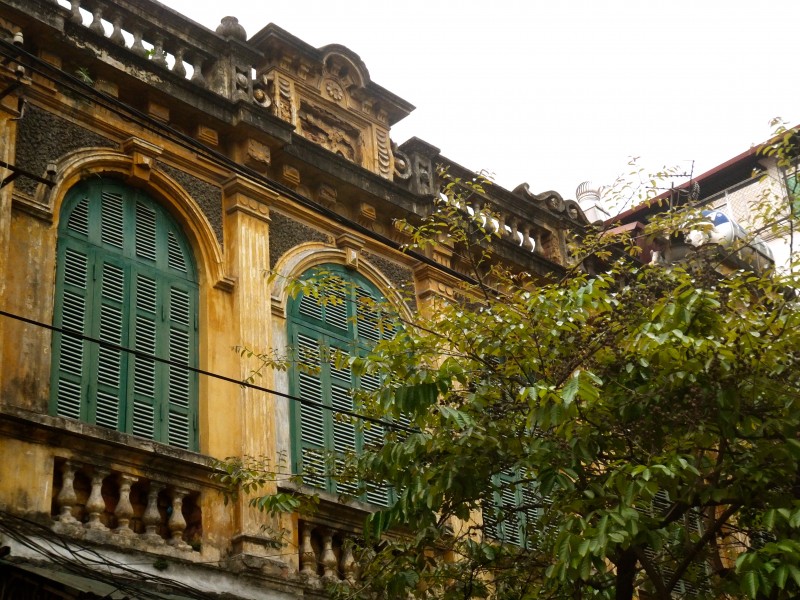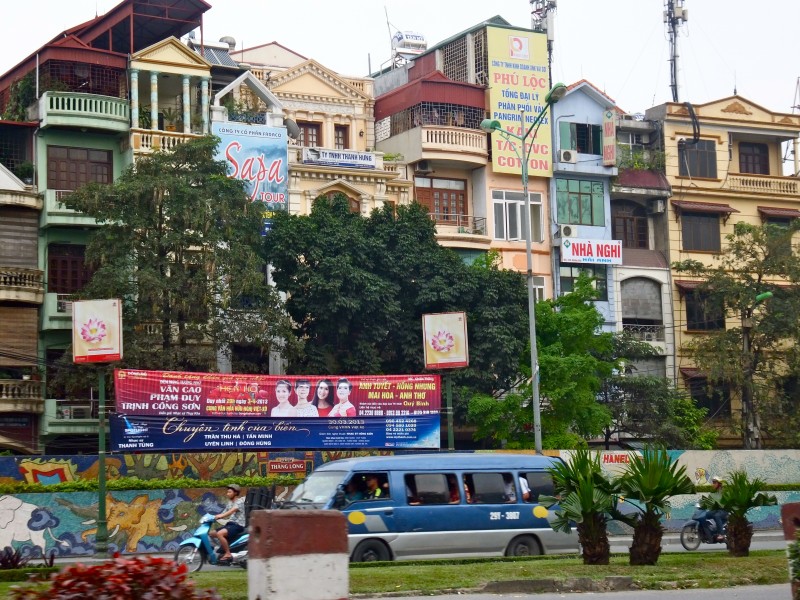 First dinner spent at Green Tangerine restaurant, an Indochine fusion cuisine with well thought creations and a sweet and pretty interior (including an unexpected little "garden" to sit in and watch the pretty building). I will do an extra post about this restaurant the upcoming days as I don't want to upload too much of it right now!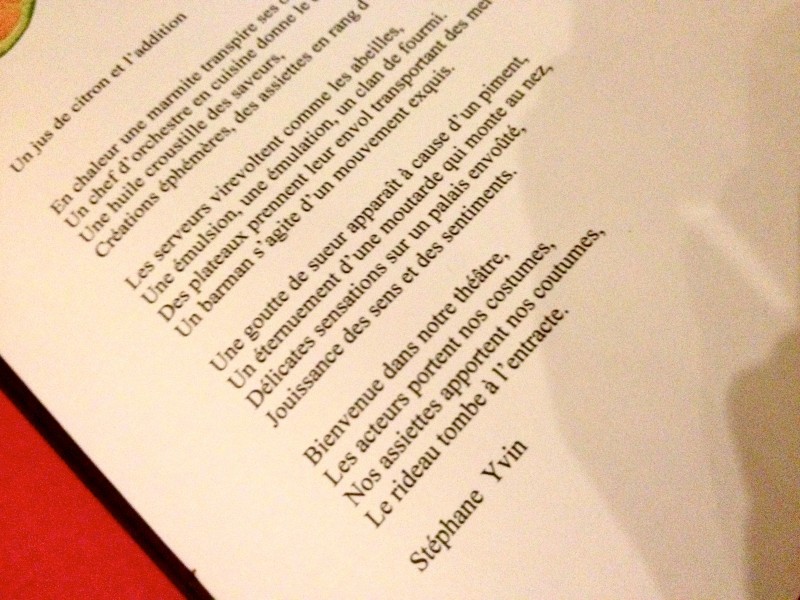 Scallop Sashimi with beetroot, pineapple and mango as a starter
Banana Tarte Tartin with chocolate ice cream topped with pistachios
Arriving at the hotel in the morning