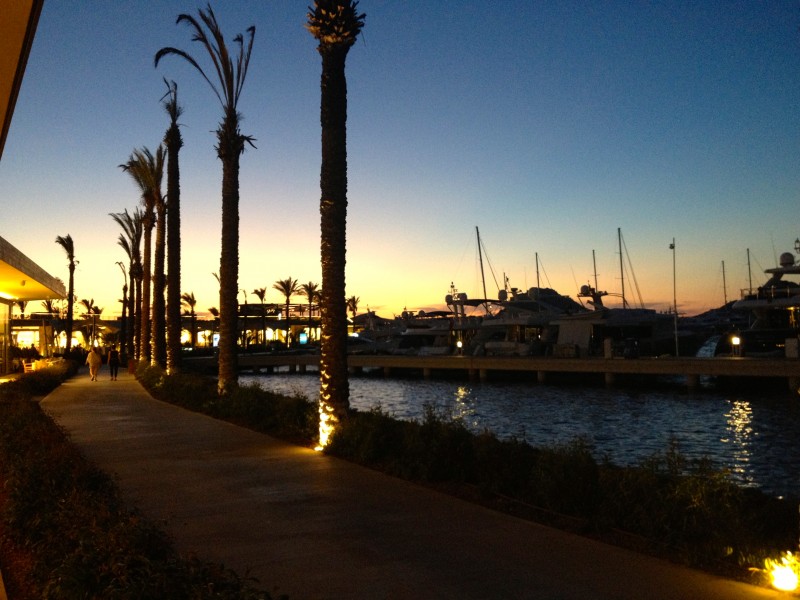 Wandering around some of the numerous marinas in Bodrum was another point on my much relaxed "to-do" list and I can surely say that it was worth it.
Exploring the one at Göltürkbükü/Türkbükü first, which is directly located next to our hotel, we took an hour before dinner to see what's down the endless promenade leading to the "core" with a mosque from which we heard the muezzin calling at prayer times.
Quite frankly, an hour is not enough. Never. The stands and little shops selling jewellery, hats, handmade clothing and decor stood right in contrast to the small, national designer and mini concept stores giving me a slightly hard time to a self made pre-fall shop-stop.
As we walked our way through the early evening, I noticed the huge amount of bars and restaurants all looking extremely inviting and pretty.
And I guess I can blame that on the way everything is so charmingly styled. Indeed, It seems like this Turkish crowd has a certain eye for outdoor furniture and decor (not to forget to mention their interesting fashion scene) – and I would have loved to test each one of them and see the concept behind.
That's possibly one of the 50 good reasons to come back to Bodrum next summer!?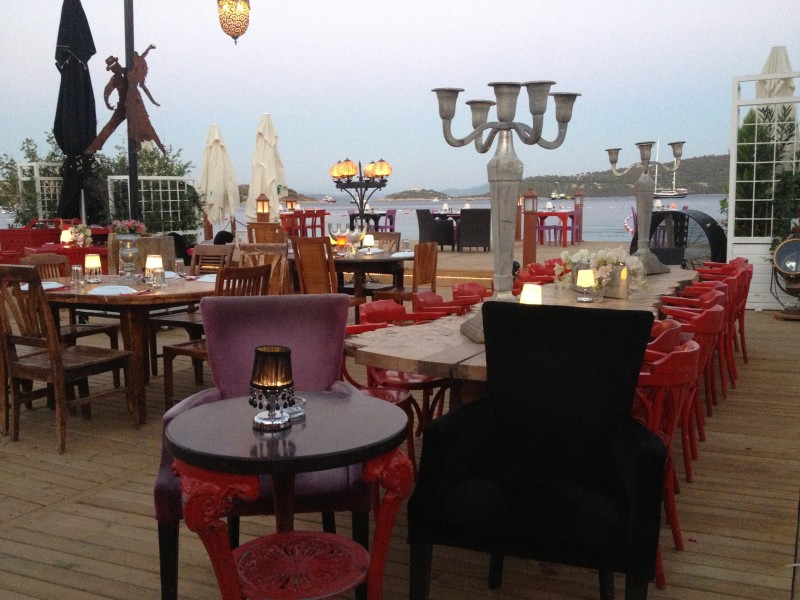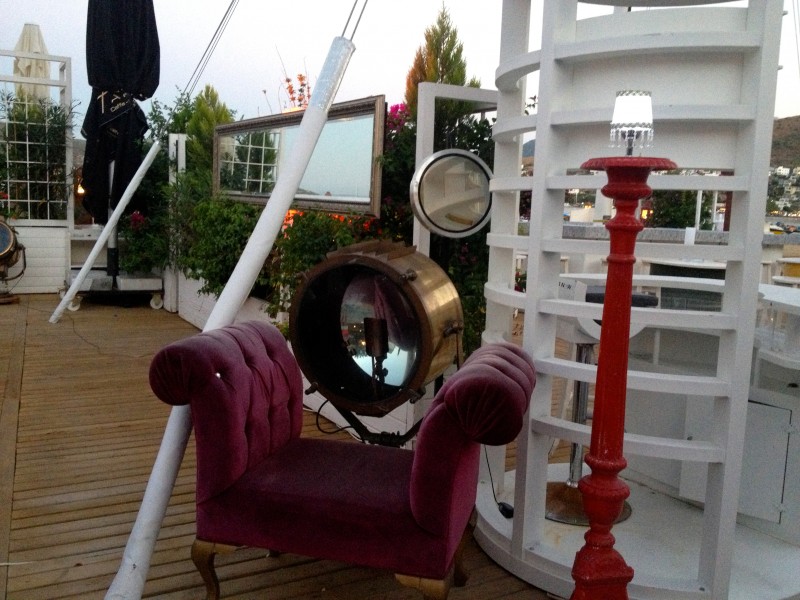 Overall conclusion of Türkbükü/Göltürkbükü promenade:
Stylish and diverse nightlife offer (!) & sweet little shopping possibilities (you got to keep your eyes open though – the nice ones are slightly hidden or can be easily overseen as they're placed in between not-so-nice-all-plastic-bling-everything-shops).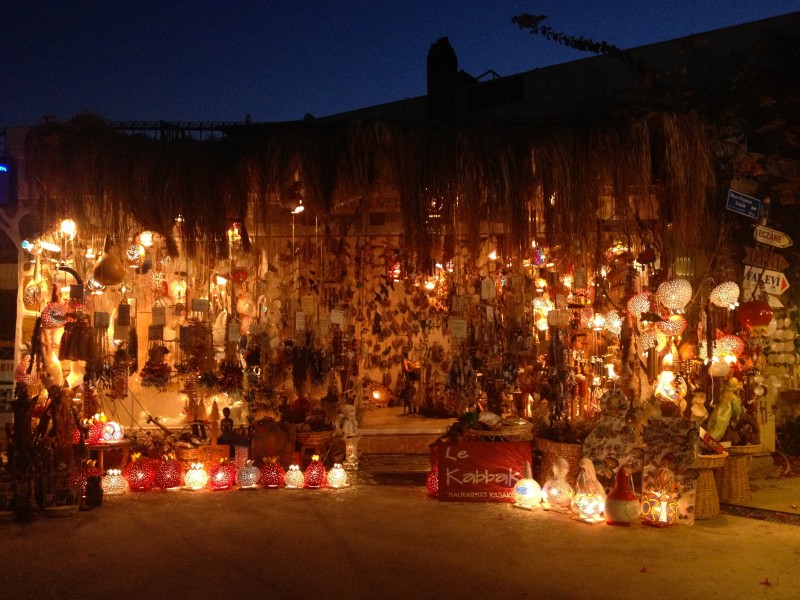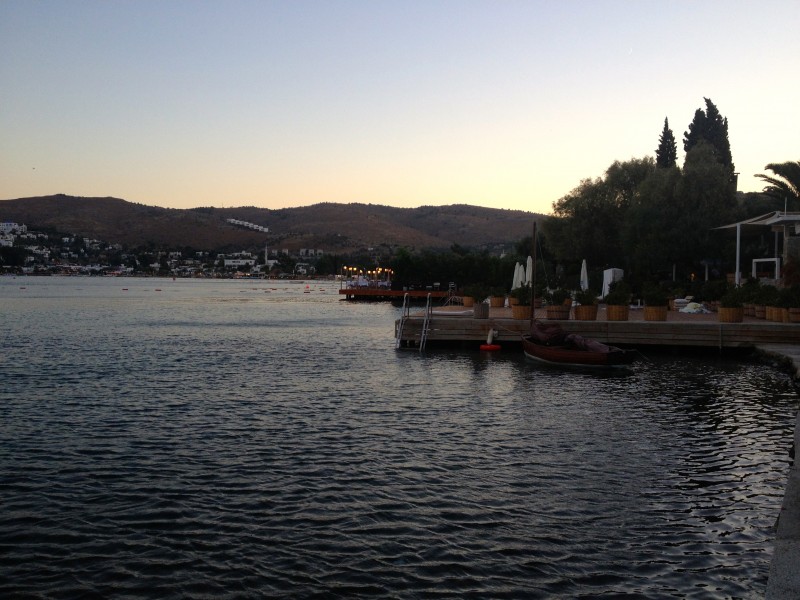 A little earlier that evening…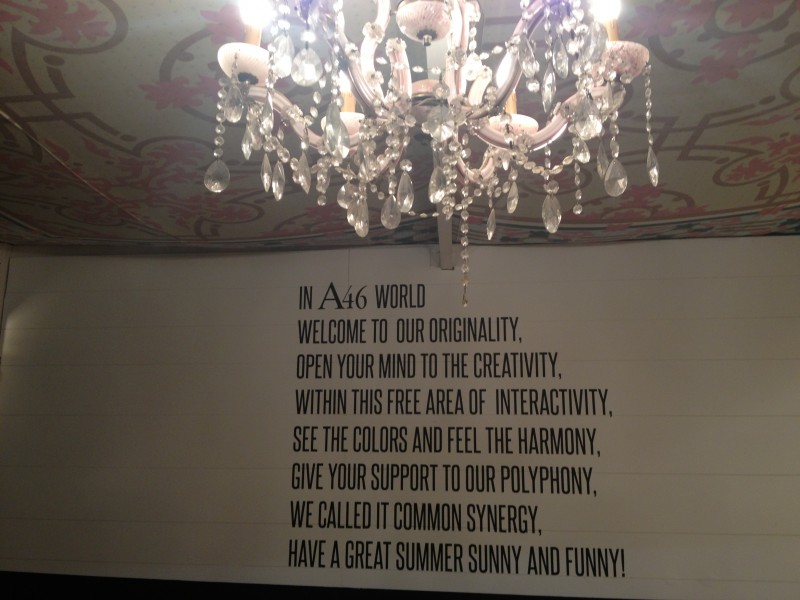 A46 – worth to go in & check different local designers out.
Feeling hungry? Go to Maki29, the daughter restaurant of Istanbul Ulus29, about which I blogged a few months ago over here.
Those shrimp tempuras down there and the tuna tartar with avocado mash up the other pic are my favourites!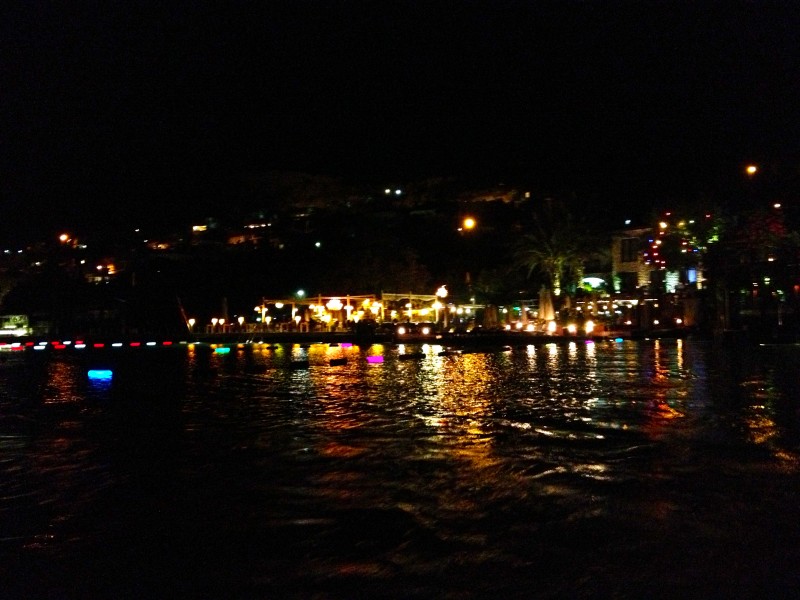 ***
Palmarina Marina at Yalikavak
The other marina we dropped by, and this one was a proper, real and impressive one, is the Palmarina in Yalikavak.
An approximate 20 minutes ride from Türkbükü and you find yourself in a completely different "system" again.
Modern and international instead of being a local charmer, Palmarina shines in a mall-like atmosphere and welcomes people all over the place with one cool boutique after another.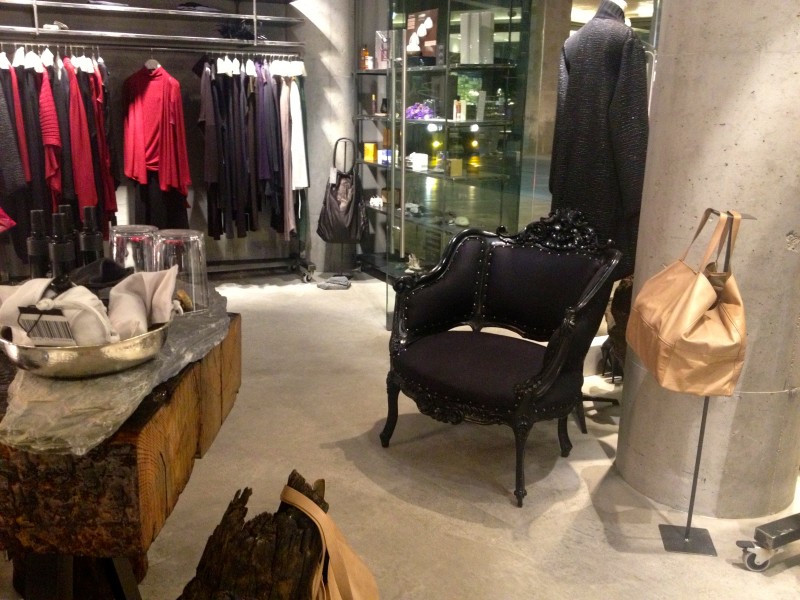 Next to that, and possibly that's even funnier for your male companionship, there are all of those nice yachts and boats you glance at from your sun bed during day time.
My question of where they all end up if they're not leaving Bodrum has probably been answered by then.
And although I'm not a too boat-conscious girl (I will probably never be able to appreciate the features of such a boat as much as I would appreciate other things in life!?), I still enjoyed walking down the pier and do a little sneaky peak into some of the lightened boats.
While "working" through a bunch of really cool stores, I also decided to quickly take some pictures of those, which impressed me the most (may it be their concept, their clothes or all in one).
One thing I like most about wandering around places is the fact that there still exist brands you didn't know and which catch your eye in a whip ready to be shared with your friends (and readers ;)).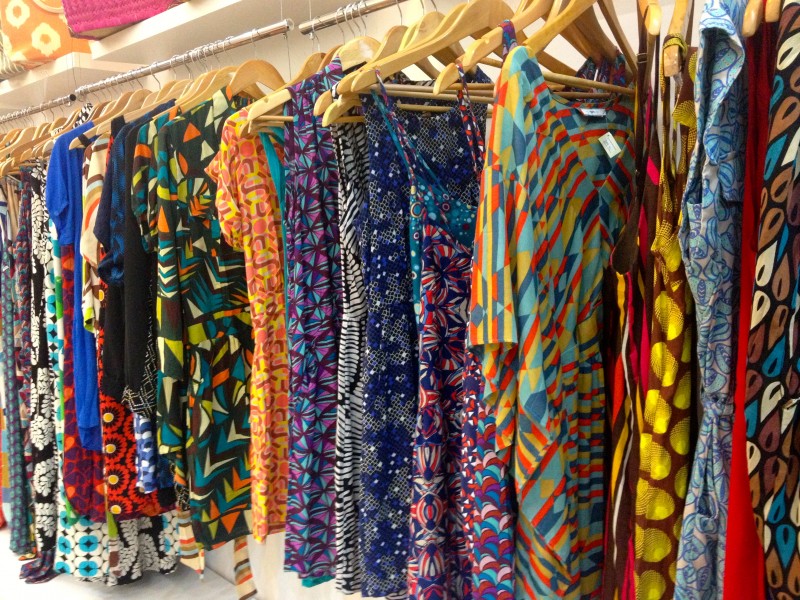 So it happened  that I went into Pondicherri store out of randomness and spotted a beautiful printed wrap-number that heavily reminded me of DvF for a second before realizing that it's actually a really unique design and overall beautiful way of manufacture.
Unsurprisingly, it only took me a quick fitting to decide upon the Brazilian originated piece. I really can't wait to wear it in a few months…(I heard that the place I'm going to travel to in December will climax in summer time when I hit its ground ;)).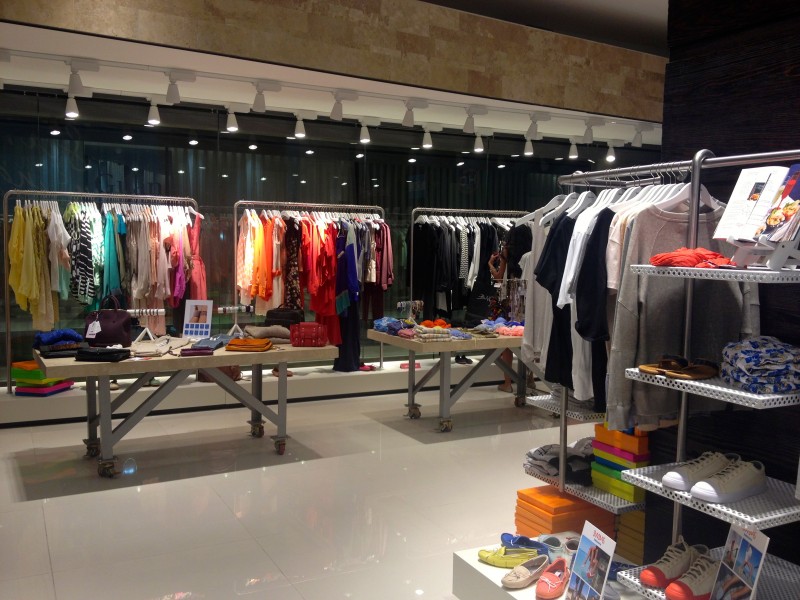 Another store that really caught my eye was Vakkorama (as seen in the pic above) selling their in-house brand (beautiful, beautiful, beautiful summer dresses & airy shirts in my personal favourites focus!) as well as retailing a variety of brands like Pop See Cul and Swims (remember my super old post about the high heel galosh? Look here).
For more, check Vakkorama's online shop here.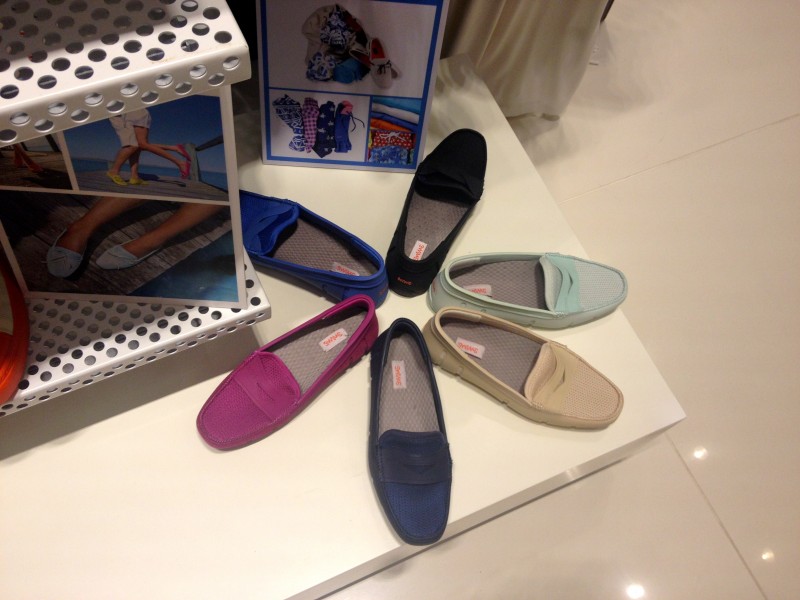 First fall pieces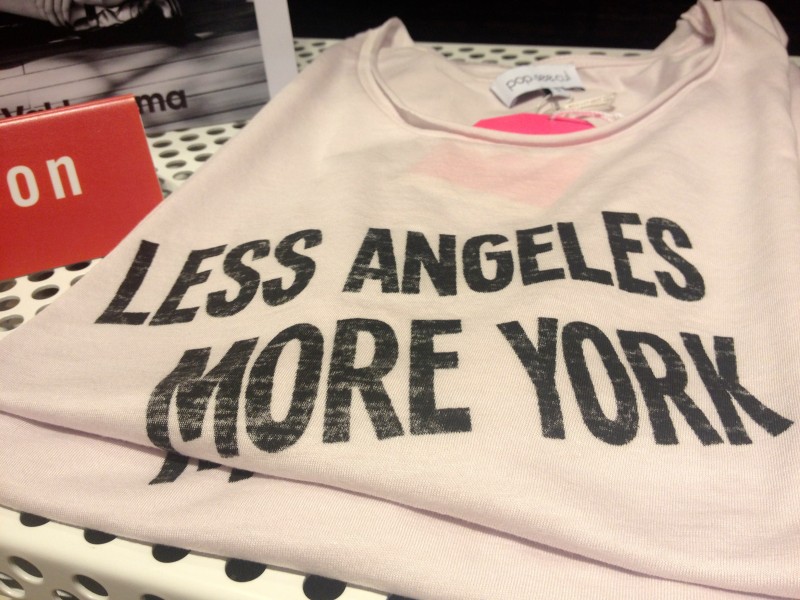 With these two boutiques especially up my radar, I really think that you can never go wrong with visiting Yalikavak for a little marina walk (aka secret shopping spree). Of course, there are lots and lots of other stores as well but these two particularly have won all the way in their brand variety/newness (to me) and their kind service.
Overall conclusion of Palmarina, Yalikavak: Really nice shopping experience, modern ambience, not really local, no real night life (as much as I was able to see?! Maybe I'm totally wrong!), big amount of cafés and bistros.
And there you go with some very picturesque impressions of a little day wandering around Bodrum city the other day: