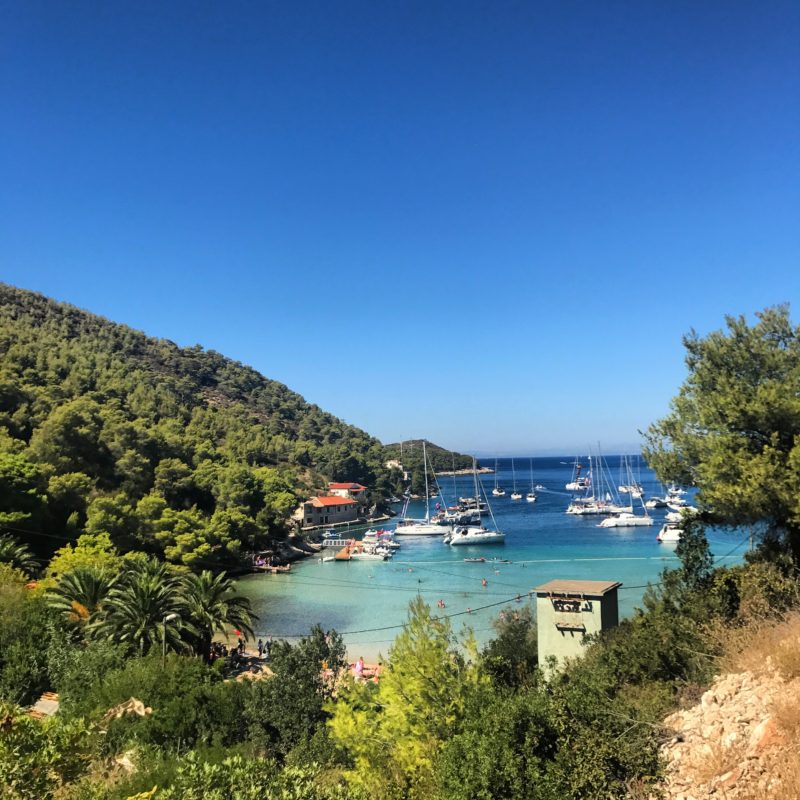 Croatia has been on my list for a while, slowly climbing up to one of my secret priorities within European territory whenever we've been brainstorming of where to go next for a trip that won't require hours of flights and, therefore, a good batch of days to be taken off work. But what made Croatia so attractive over the past years and how did it make the cut for us?
Let me be honest – the word of mouth I've experienced about Croatia, the slightly fatigue feeling you get when you hear everyone going to Italy or South of France for summer and my extensive Pinterest research ("let me be honest" ;)) have made me think that Croatia's Dalmatian coast is slowly but surely converting into the Eastern Europe's version of a French Riviera.
Let alone speak of the recently hyped Dubrovnik, which seems like the epitome of a city-trip destination thanks to the likes of, predictably, Game of Thrones and the incredibly rich history behind the city (actually the whole country) itself.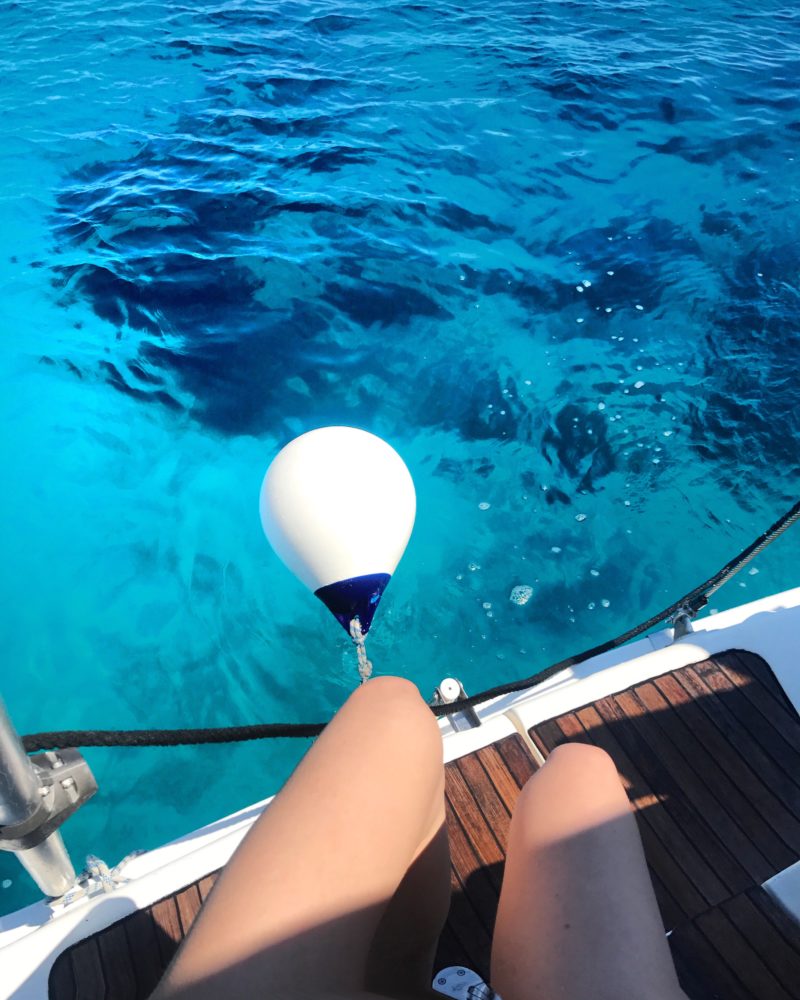 And I shouldn't be left disappointed with this impression when, at the beginning of August, we (6 friends in total) found ourselves in beautiful Split again (a great alternative if you sadly can't make it to Dubrovnik like us due to lack of time), ready to join a 6-days-trip on a very different kind of holiday home – a sailing boat.
Now, and this was important to me, it was certainly not the Yacht week and I was also not keen on booking myself into Ultra Europe again (ok, maybe I was tempted for a second…) after I failed to attend two years ago but I was still up for that adventure experience and a boat seemed (and turned out to be) a very promising type of such a special experience.
It always made sense to me that, of course, a boat will take you to places much easier than when you rent a house somewhere but jus how impactful this all was on this magical week has turned out immediately from day 1 when we started the journey.
(Komiza)
Having booked a week-long tour with Bavadria Boat Charter and the absolute nicest & convenient skipper, Mario, we were ready to set those sails out and drive around the various islands spread across the Eastern Adriatic sea. From the Marina Kastela in Split where we started, we went over to Milna, Vis, Bisevo, Palmizana & Hvar (favourite!), Komiza (beautiful but the absolute windiest night ever),  Drvenik and back to Hvar before going back to Split again.
Much to my surprise, some of those islands we've seen have not been overrun with tourists (as Croatia is certainly not a secret hot spot any longer) and thus, gave us the wonderful chance to discover little gems one some of these days.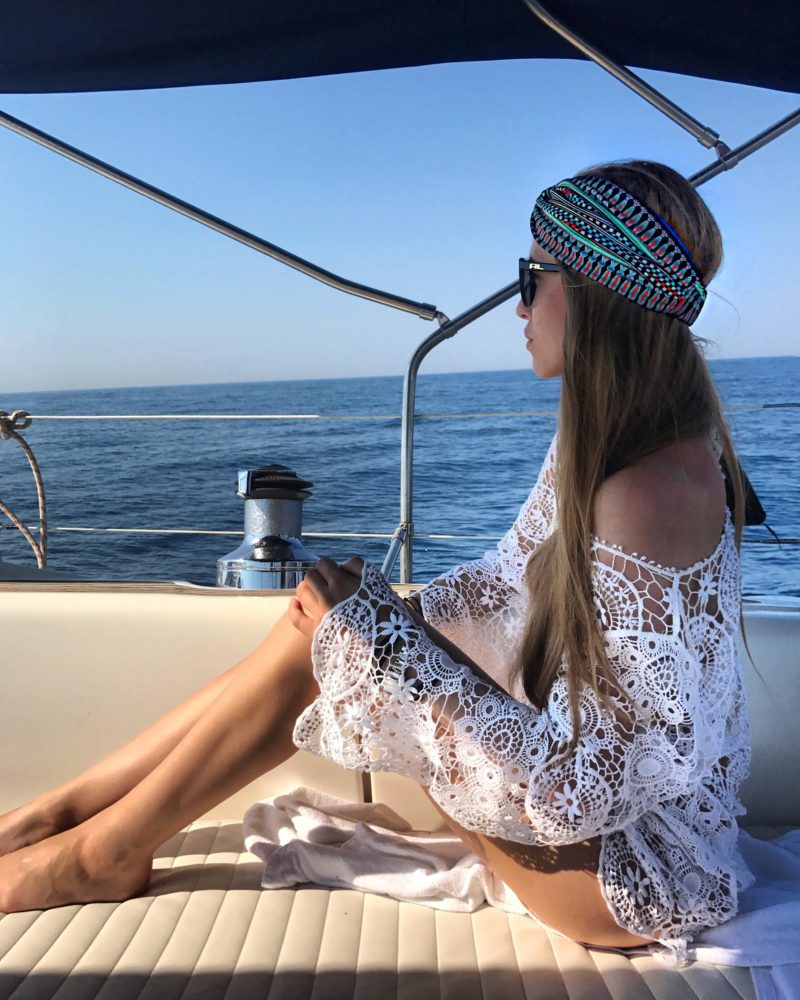 But, as you might know me, I don't mind looking at what's made some places so popular among people and so, I absolutely fell for Palmizana island (belonging to Hvar) and our lunch at Toto's (not only because this was a date to reminisce on two wonderful years with this special someone by my side ♥︎) as well as for the neighbouring Hvar. Although some might call Hvar overrun with yacht tourists, I still loved the atmosphere, the  incredibly preserved architecture, the general vibe and its countless cool bars and little restaurants.
And speaking of restaurants, I can confirm that their cuisine is an absolute hit, a beautiful mix of (how could it be any different) Mediterranean, Central Europe and the East. After all, who'd say no to freshly caught seafood in all its glory and famously made olive oil? Mix that with some local goodies and you'll have a beautifully balanced diet throughout your stay in Croatia.
All in all, Croatia was so definitely worth a holiday – it's a beautiful mix of various European influences, its very own, deep history and culture and wonderfully obliging people all around, who can all speak English perfectly.
I'm glad I tried something new for this trip with our boat decision and will forever treasure all the crazy moments we had on our lovely "Perna".
I'll definitely be back  – with Dubrovnik as my number 1 on my list!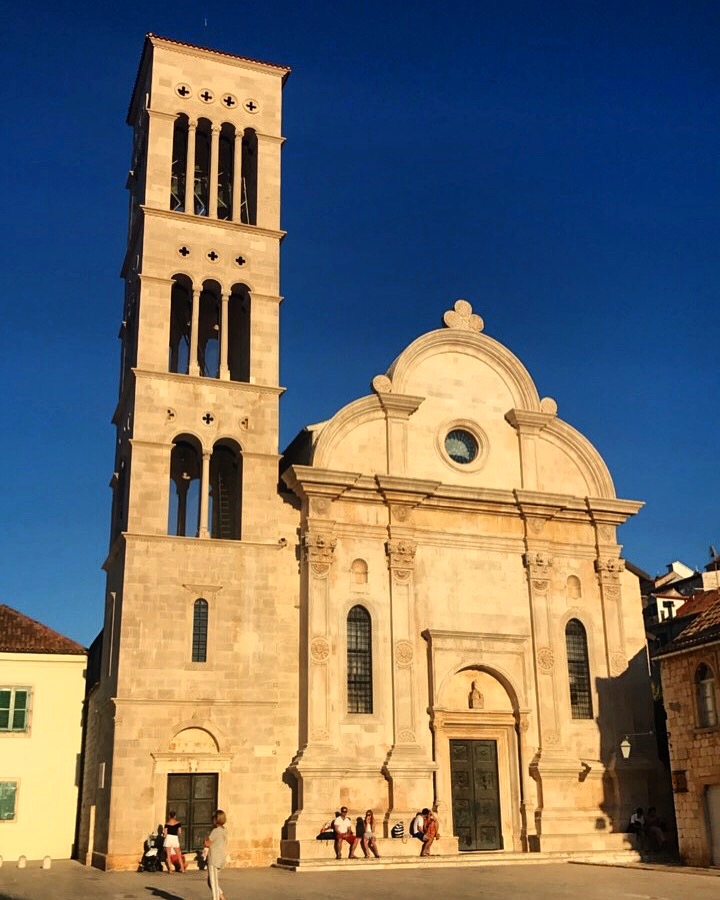 (Hvar)
PS: If you plan to visit Hvar for a little longer than just a night, make sure you consider a visit to Carpe Diem Beach on Stipanska island (reachable by water taxi). If you plan to visit Split for recommendable two days (the perfect amount of time), try to stay as close to the city centre as possible to get the full feeling for the different corners the town offers.
PPS: Here's a list of the most useful points mentioned in this post and the things we've tried or have seen ourselves:
Bavadria Yacht Charter 
Lunch/Dinner: Toto's, Palmizana (near Hvar)
Drinks/Lunch/Dinner: Laganini Beach Club, Palmizana (near Hvar)
Brunch: Fig Cafe, Hvar
Sushi: Rozeta Sushi & Oyster Bar, Hvar
Drinks: Vintage Wine Bar, Hvar
Komiza town on Vis island
Dinner/Drinks: Konoba Lola (Vis)
Dinner/Drinks: Hum, Komiza (Vis)
Lunch/Dinner: Konoba Jastozera, Komiza (Vis)
Experience/Drinks/Lunch/Party: Carpe Diem Beach, Stipanska island (near Hvar)
Drinks/Dinner: Zoi, Split
Drinks/Lunch: Olive Tree, Split
Experience: Walk down the promenade at Split haven & check out the old town!
Experience: Blue Cave, Bisevo island (note: we've been there but way too late. Queues are incredibly long, so you better make sure to get up as early as possible (!) to get there and see this wonder yourself before the huge waves of other visitors reach the place too)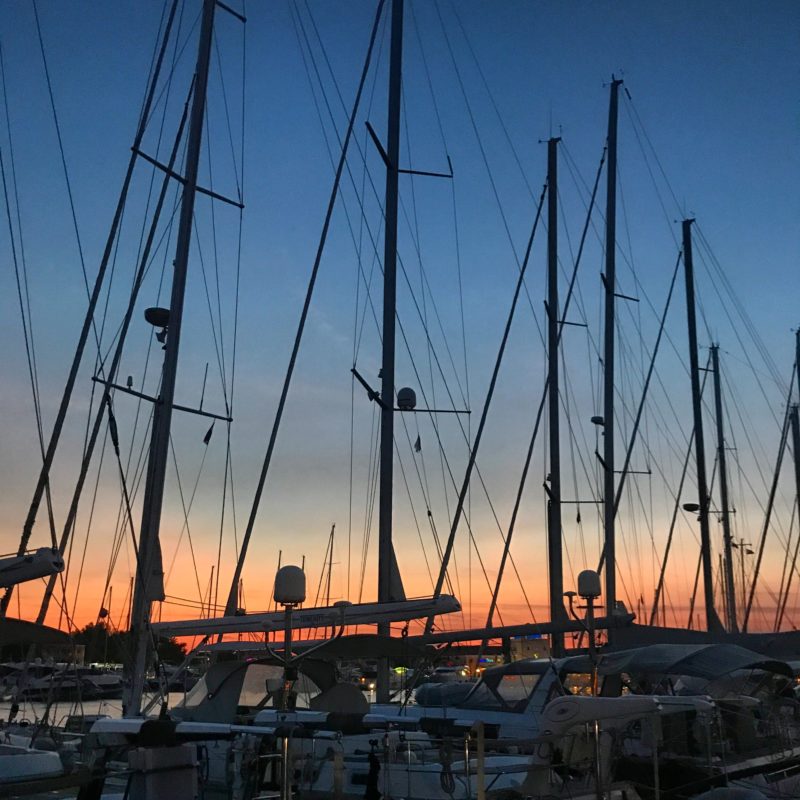 (Hvar)
(Vintage Bar, Hvar)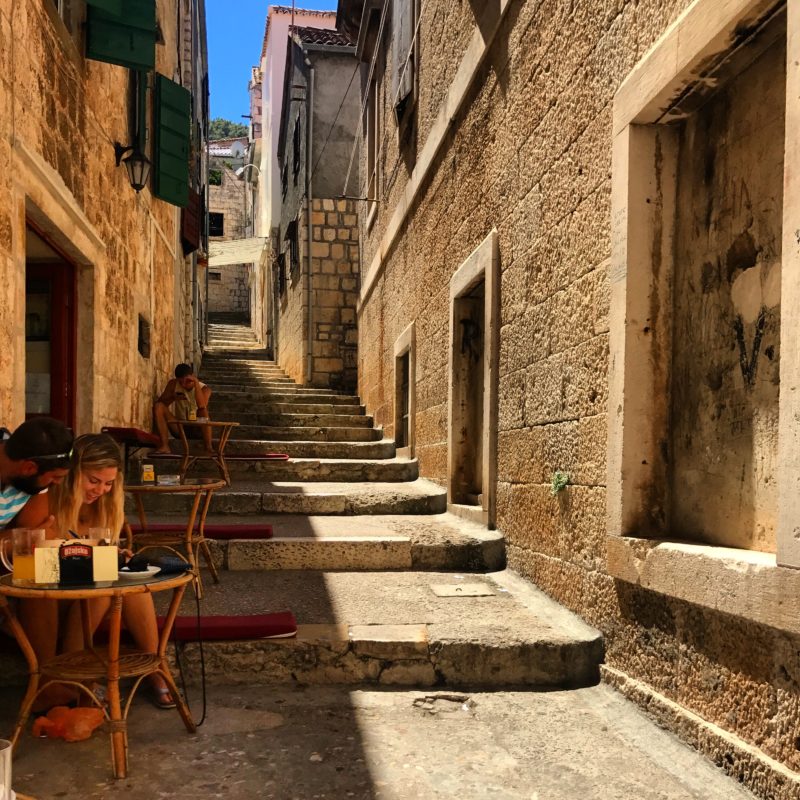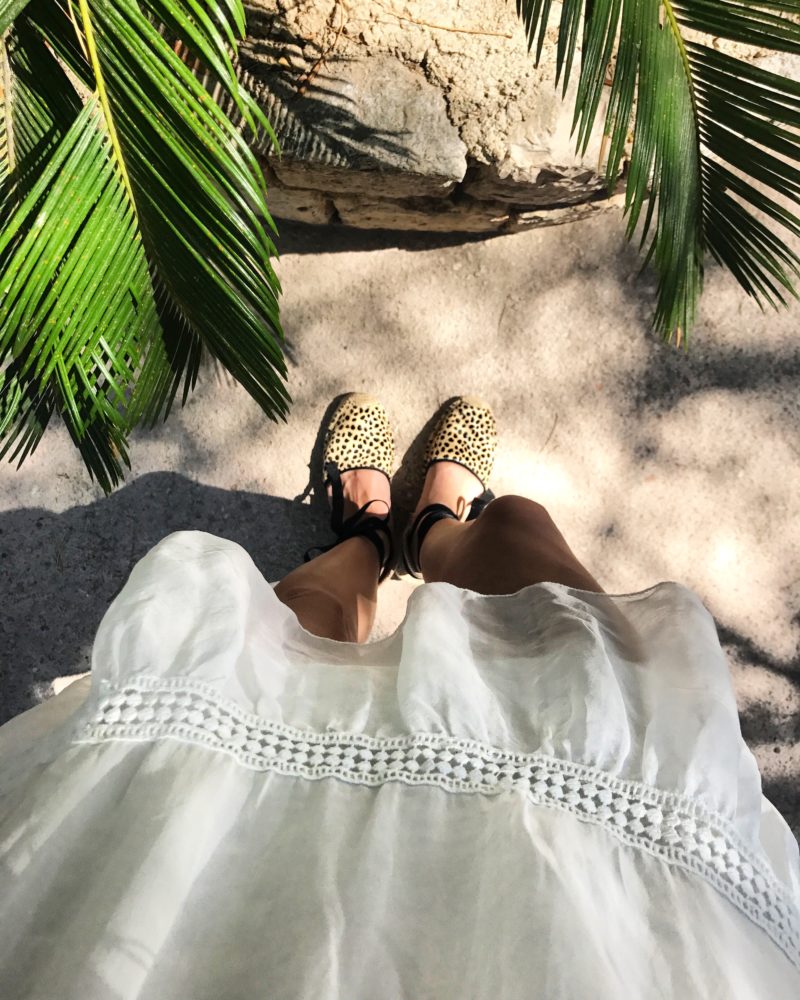 (Toto's Palmizana)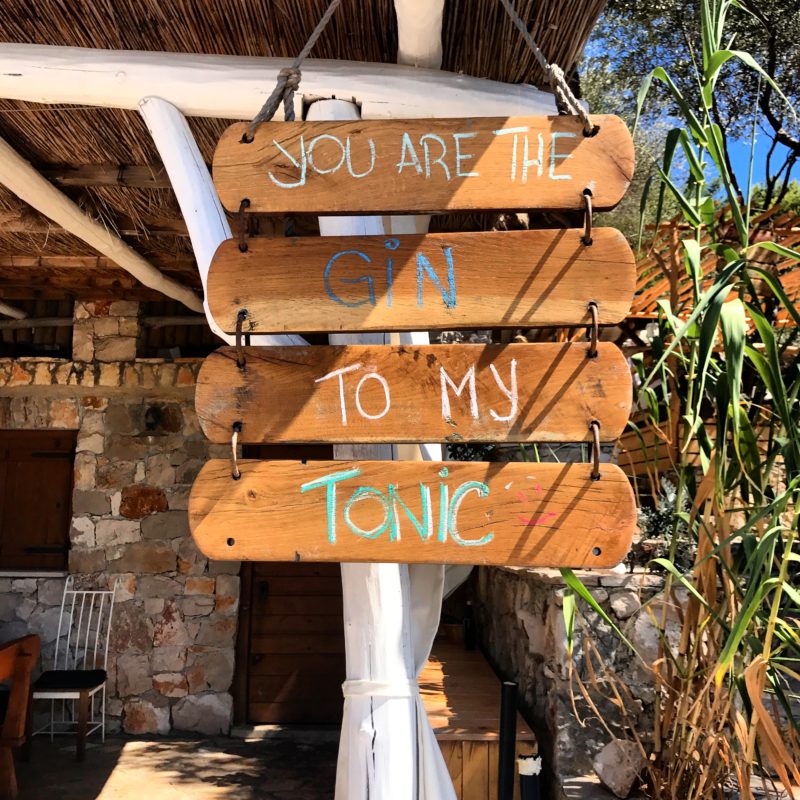 (Lagnanini, Palmizana)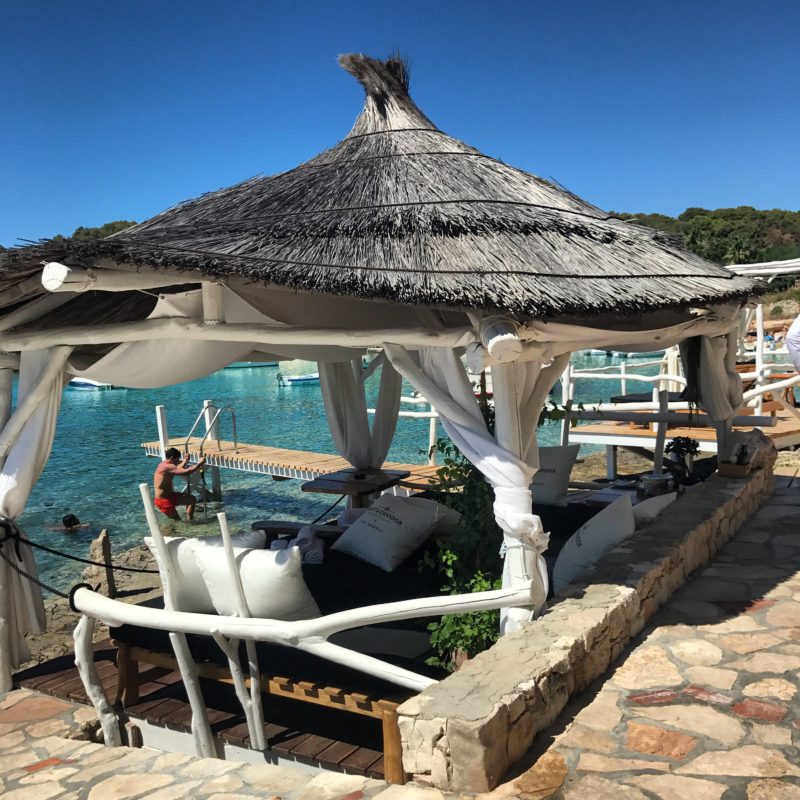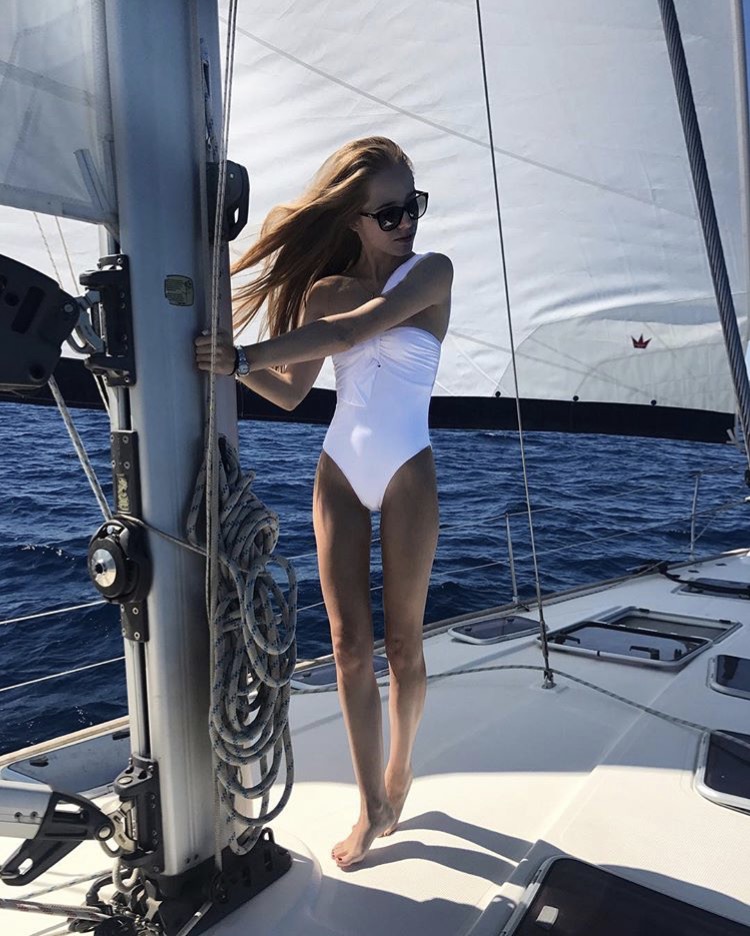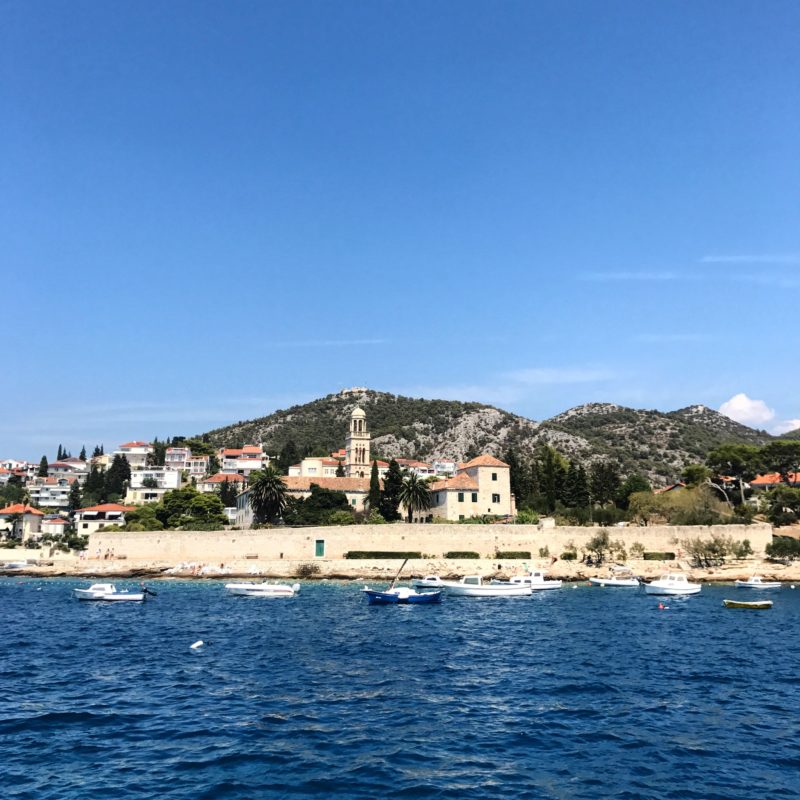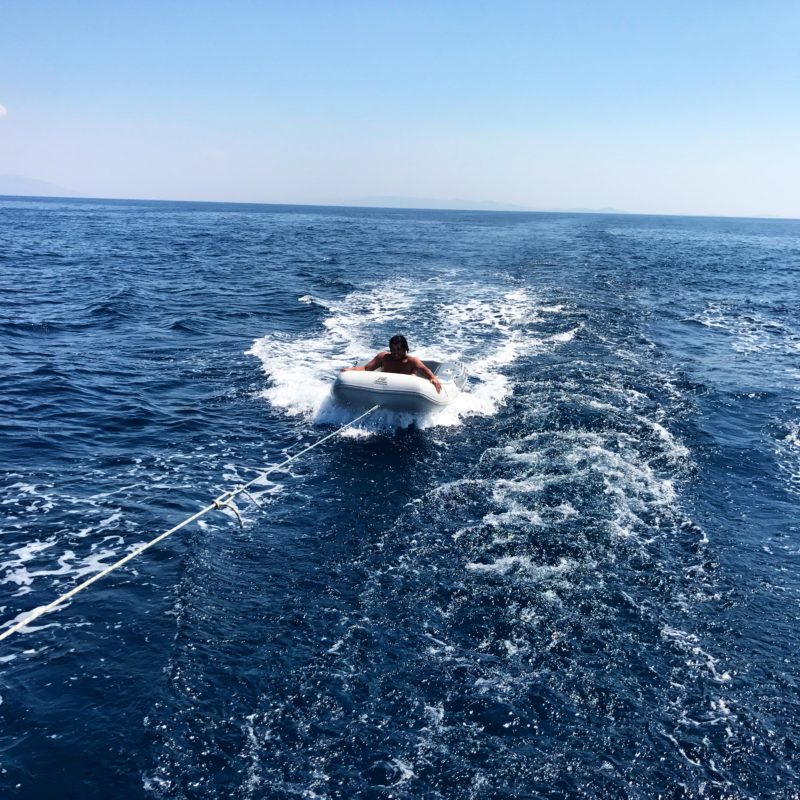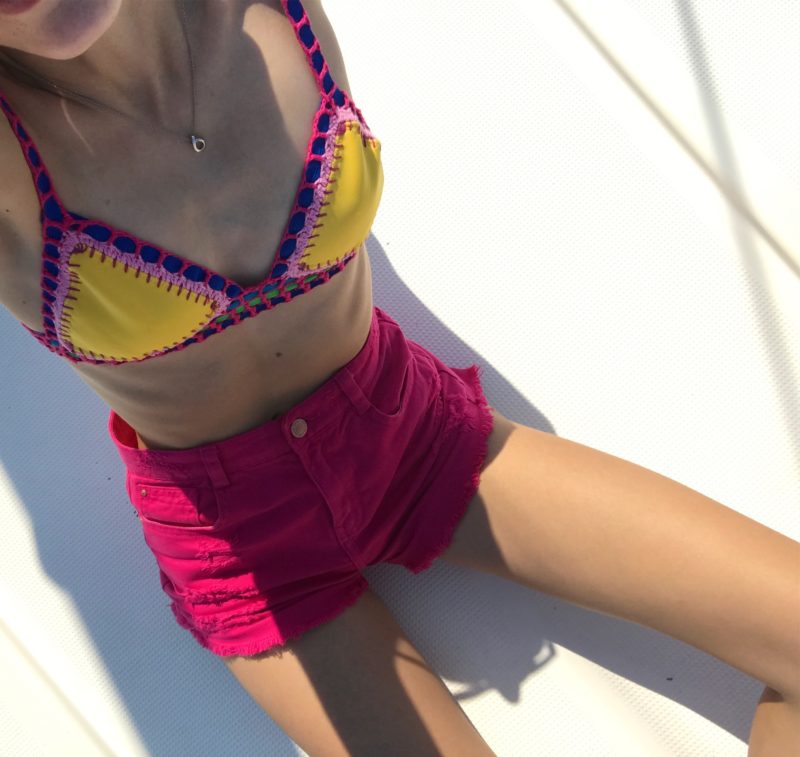 (Hum Bar, Vis)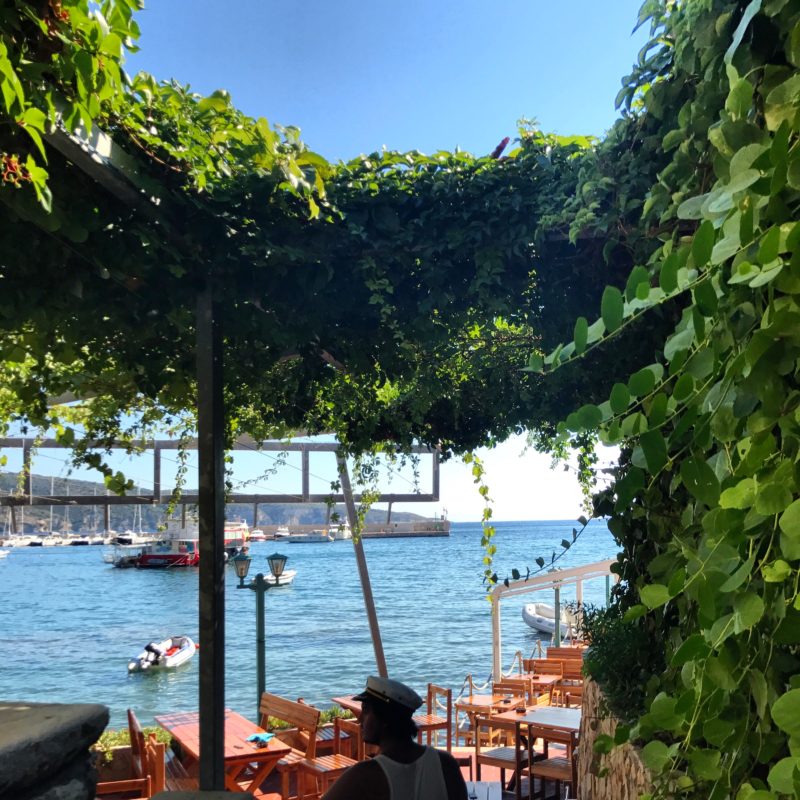 (Lolas Konoba, Vis)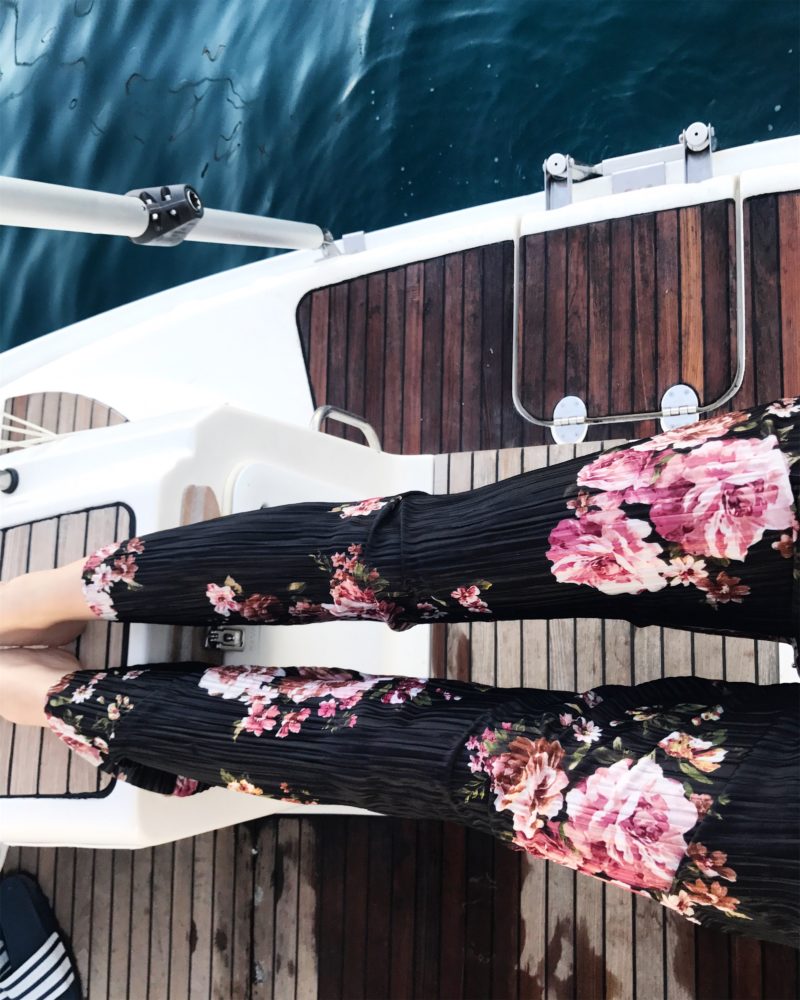 (Zoi, Split)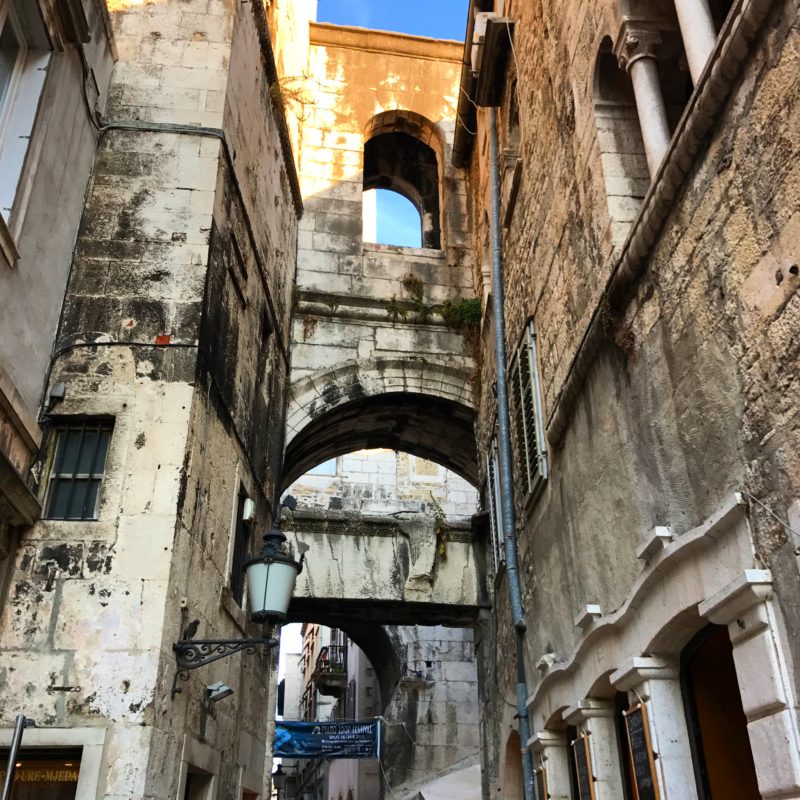 (Split)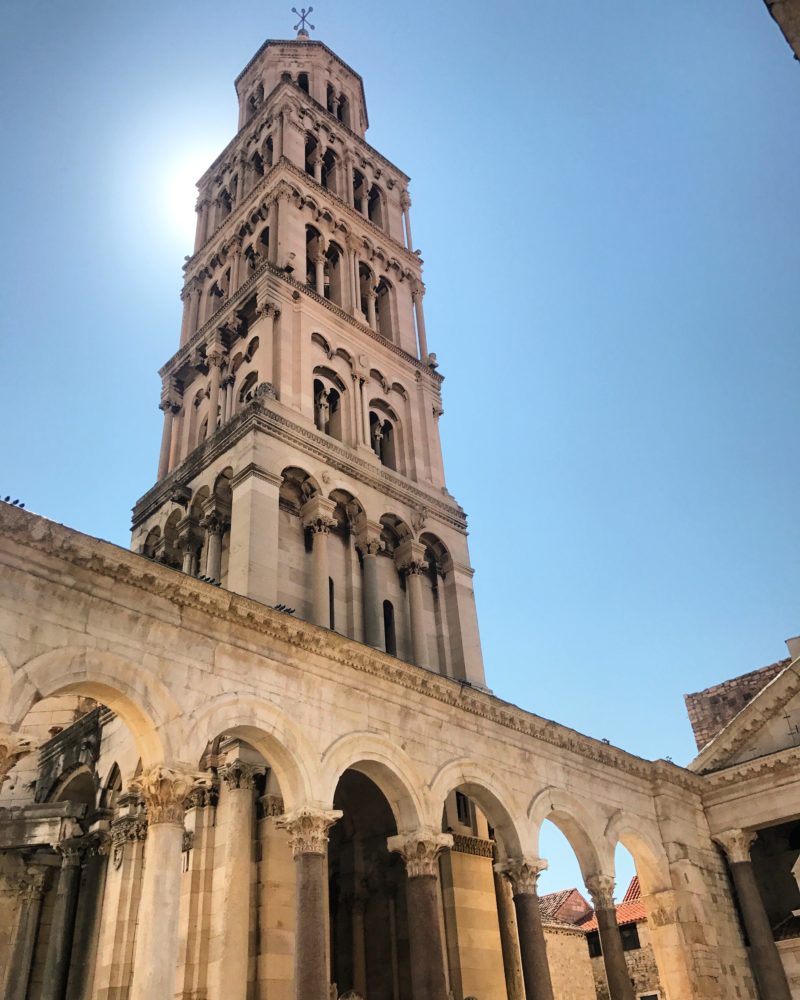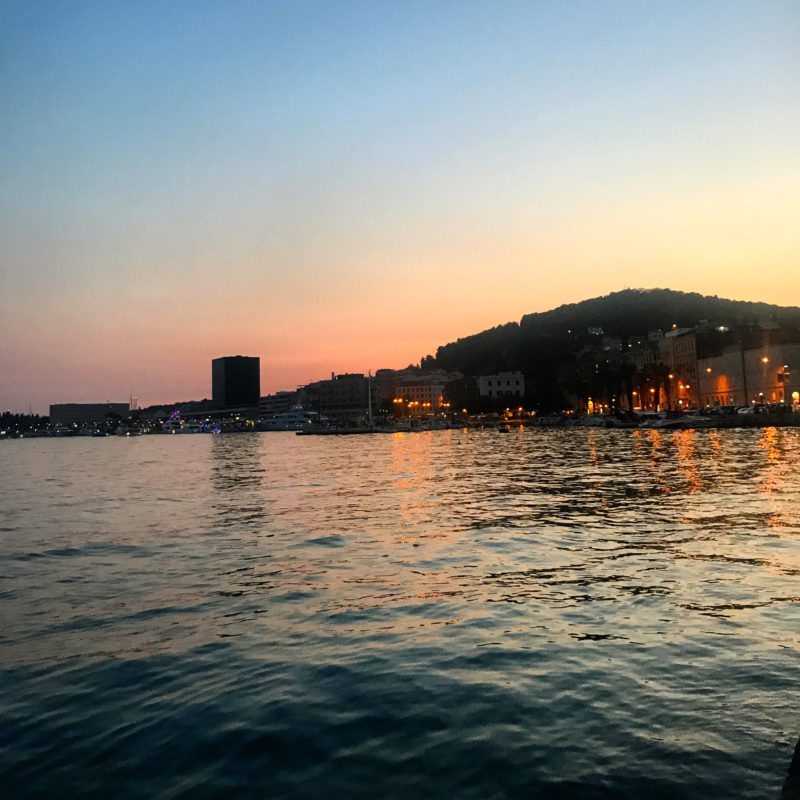 (Olive Tree, Split)