I surely could go on a little further with recommending restaurants, places to shop at or other things I did (and "to do") during my short but pretty getaway to Istanbul.
But I always find it a little boring reading about one theme over and over again and I, quite frankly, have had enough of these posts as well. ;)
I thought that it would be the best to round up this trip and summarize everything remaining (or left out) in this post.
I'm so positively surprised by Istanbul that I could go on telling everyone how great it was and that I could only recommend going there if you're able to appreciate these things as much as I did.
Istanbul is pretty much what you need if you're longing for a vibrant city with kind people, delicious food (from simple kitchen to traditional to both of these in stylish surroundings), a good amount of cultural programme and a relaxing combination of city and poolside chillout.
The Western orientation on an Ottoman base has created an own flair, which, after all, seems extremely appealing to those who would like to know how a pretty, much more fashion orientated than I thought,  new version of Milan or Rome would look and feel like.
In fact, I'm still that impressed of Istanbul that I can definitely call it out as one of my favourite Top 10 Cities … even if I haven't seen as much as I would have loved to.
I'll come back and I can already say that this is the Turkish summer for me … another little treat is waiting in September!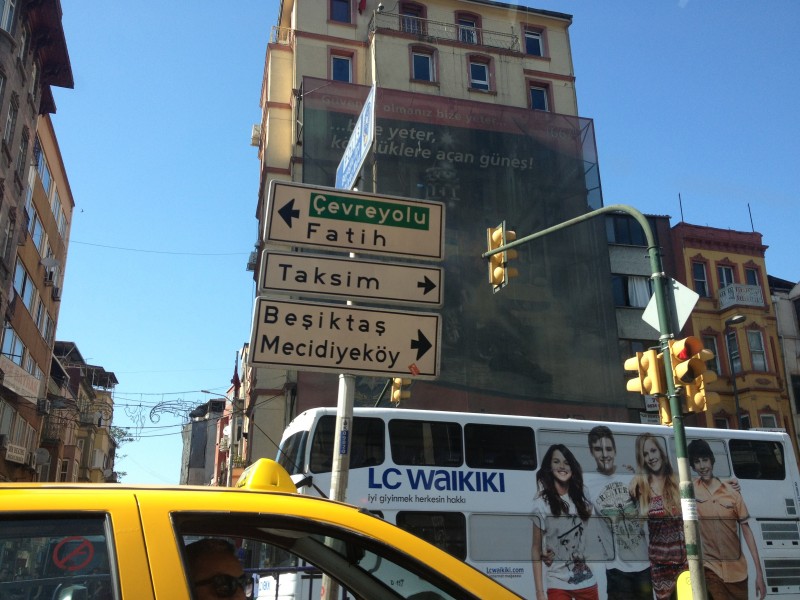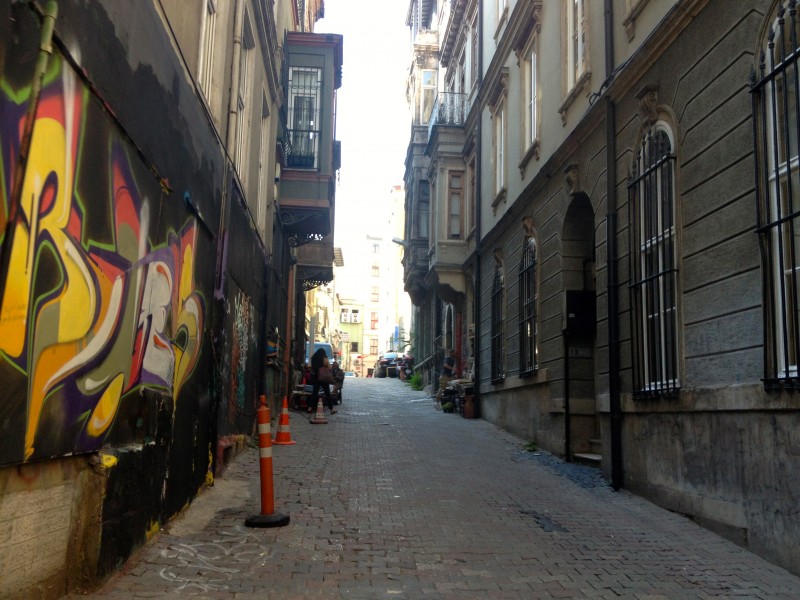 The little allayways are everywhere in Istanbul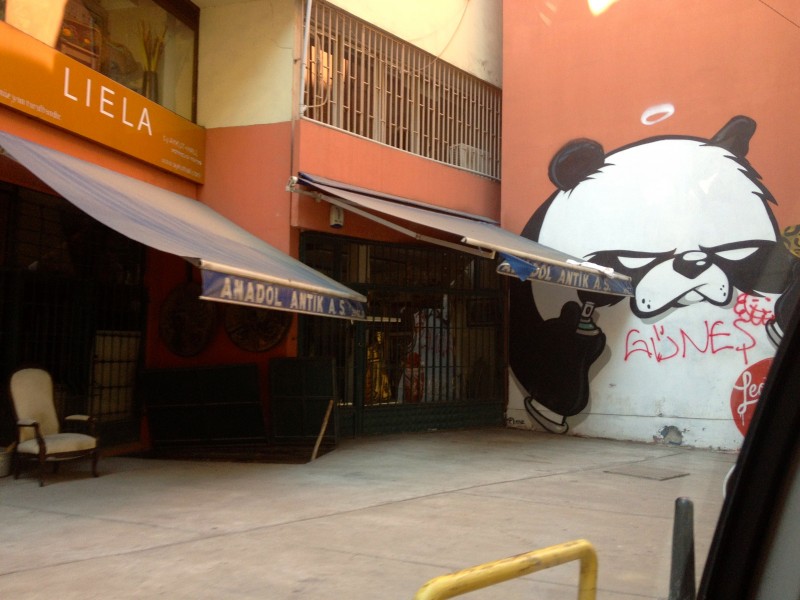 …and even a little bit of street art.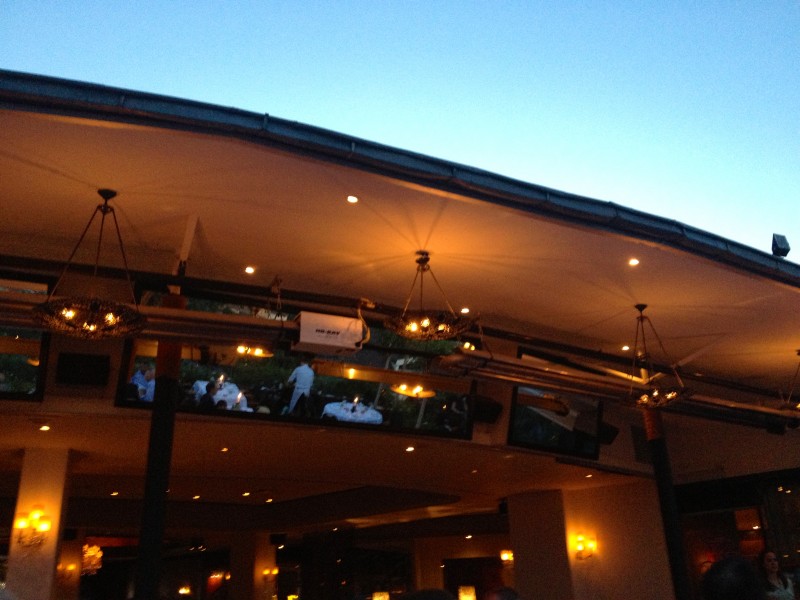 One of the numerous delicious dinners was spent at Ulus 29, an extremely nice place awarded as one of the worldwide finest clubs .. well, we rather took advantage of their restaurant.
Nothing better than a really tasty tuna tartare on cold avocado mash and yuzu sauce… even better than the one I had a while ago at Buddha Bar in London!
Also recommendable as a starter is the traditionally Turkish Lahmacun, a finely thin "pizza"-like dish with lamb and other spices.
For a main we all went for the kebap, which I haven't eaten in 10 years (no lie!)… and there's surely no better place to eat this than at Ulus 29 … or generally somewhere in town. ;)
Somehow, Ulus 29 heavily reminded me of DO&CO in Vienna; an urban hotspot with a great mix of exotic and traditional dishes.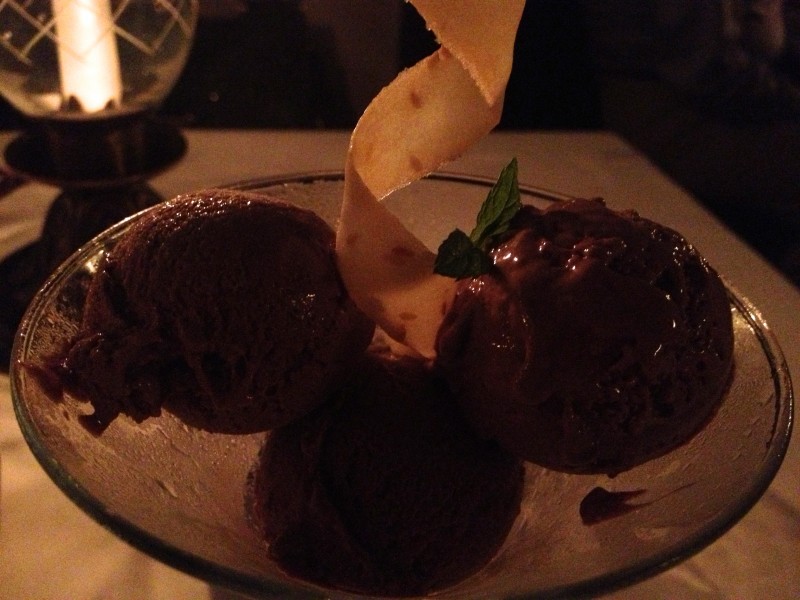 My own tradition in desserts always involves some chocolate…
…but the mango cheesecake was absolutely fine, too!
The sight you're having while you enjoy your evening… not too bad, right?
And again a little overview of the restaurant side "outside"…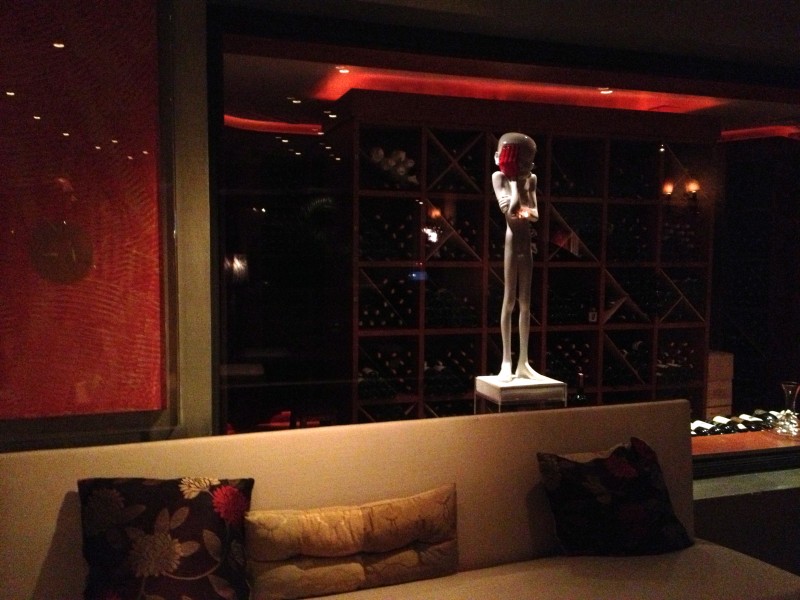 And here we go with the pretty interior…
For more, visit Ulus 29 online.
The next day, we went to the blue mosque and the Hagia Sophia. I went for that rather covered up look since I knew that I'd have to throw something over if I'd like to see the mosque from the inside…
The blue mosque…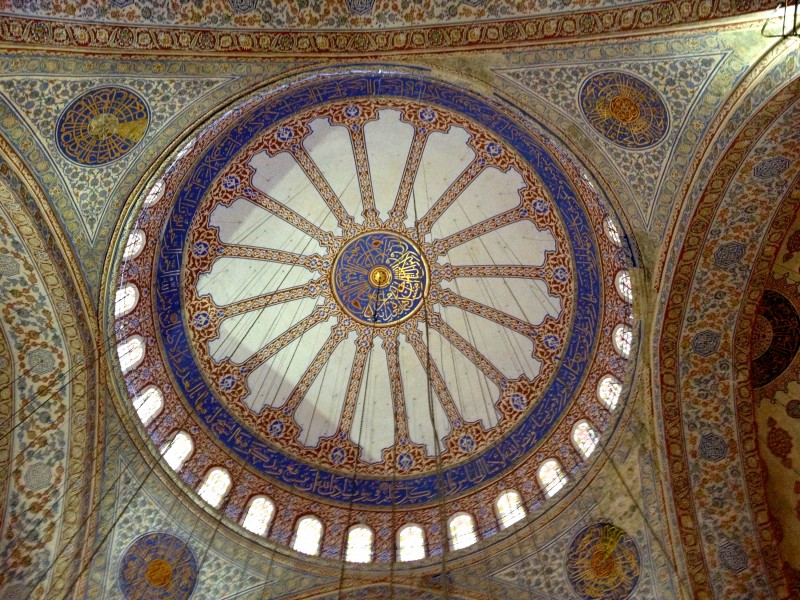 …with its beautiful ceilings!
What I forgot about the thing with "covering up" was my hair!
Well, too good that they're prepared for this at the blue mosque & so, I was given a matching blue headgear for the few moments before the prayer started and we had to leave again. Not too bad huh? ;)
On our way to the Hagia Sophia, I turned around again to get this view on the blue mosque for another time.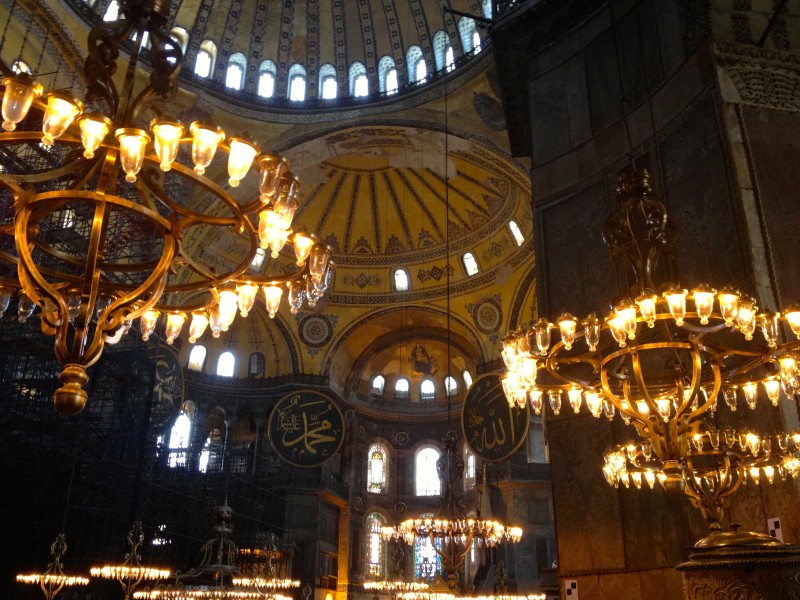 Inside the Hagia Sophia, which is over 1400 years old. It originally was a basalica, then became a mosque and is now used as a museum.
Wandering around after visiting the Egyptian Spice Bazaar…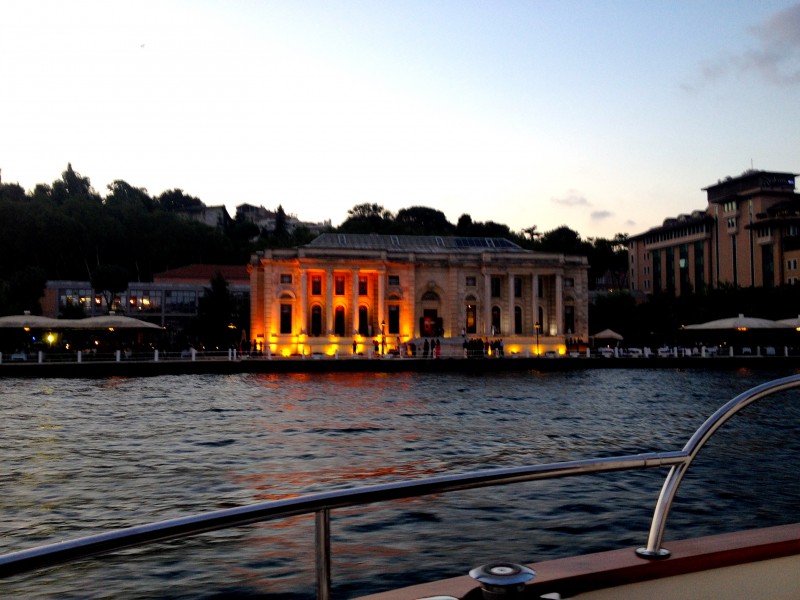 On our last night, we got picked up by the boat again, drove up the Bosphorus and….
…went straight from the boat to familiar Zuma restaurant! :) A little bit of my London flair in Istanbul never hurts!
Funniest chef ever! He was quite amused to see how much fun I had while taking pictures of everything ;)
Yup, not the prettiest thing to look at but salmon & tuna tartare as well as the salt & pepper squid were amazing! Although I somehow like the one at Ulus 29 a little more ..
But I was definitely caught with another tuna dish for the starter part… seared tuna in yuzu ponzu sauce!
And don't get me started to talk about the beef tenderloin toppped with sesame…<3
Another chocolate sin … and some "fruity" mango-passionfruit creme ;)
I obviously posed'n'cruised my way to Zuma… in a Zara top, RL black shorts & Zara shoes.
And another #fromwhereistand shot ;)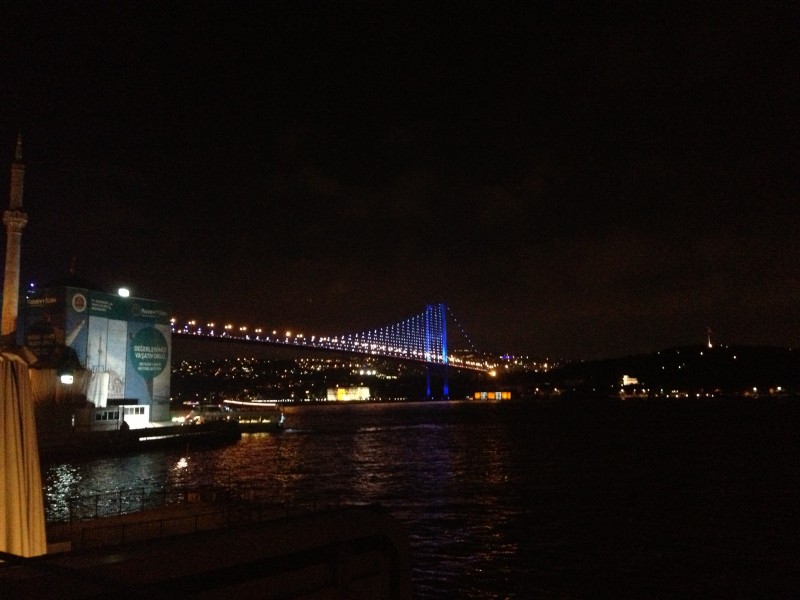 To end this amazing little trip, we went to Anjelique, a night club and bar, which serves great cocktails and an incredibly nice sight (once again).
A video of the mood I tried to capture can be found by clicking here.