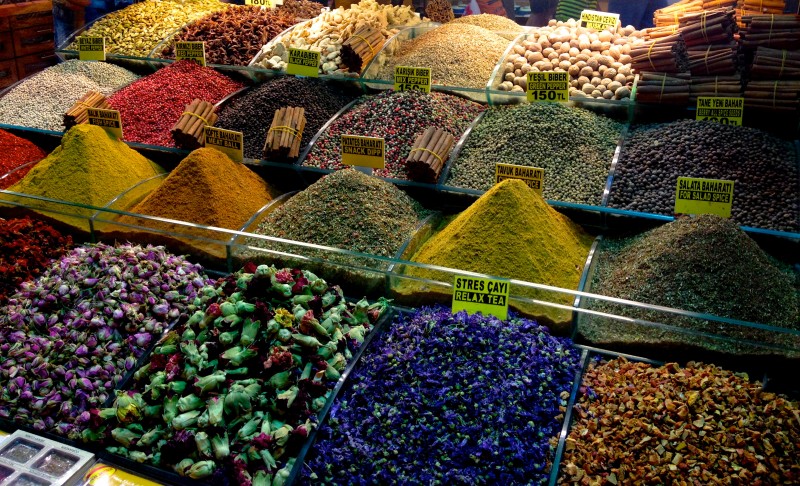 What would a trip to Istanbul be without visiting some of the numerous bazaars?! Probably not a proper trip.
Going at least one of the bazaars, which are distributed across the whole city, is almost as necessary as seeing the blue mosque or driving up and down the Bosphorus.
Seeing the Grand Bazaar and Egyptian spice bazaar was therefore on our agenda the past days. Both of them are quite famous but totally worthy to see and definitely the recommendable ones to go to if you just got a few days.
***The Grand Bazaar (Kapalı Çarşı)***
The Grand Bazaar contains of over 4000 different shops and stands distributed over 31.000m² and therefore can proudly call itself the biggest one in Istanbul.
Whoa, I can tell you: It was simply impossible to see everything! But we were perfectly guided by our friend who had enough patience to stroll around like this for hours and hours and meanwhile explain us a little bit more.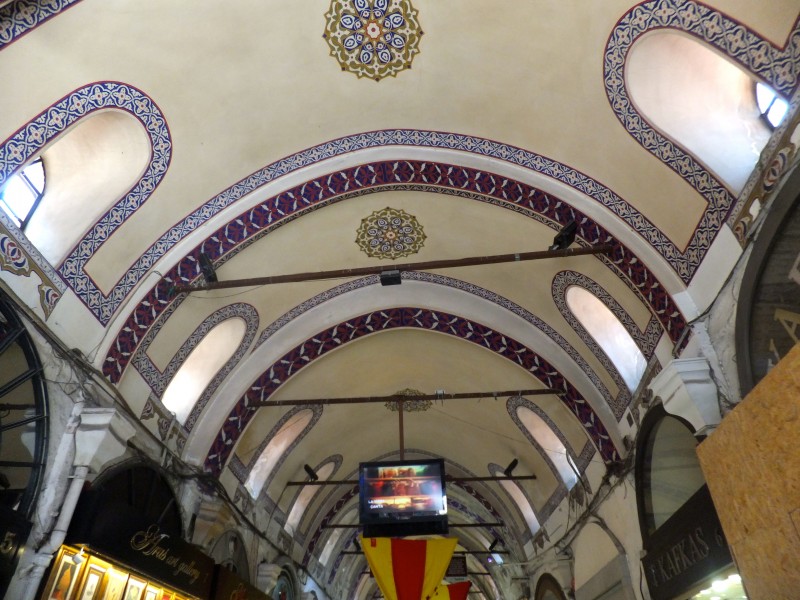 It's so easy to get "lost" in there; each little stand or shop seems to be unique, a few more touristic than others, and you surely want to stop nearly everywhere and just see what the shop keepers are trying to sell you.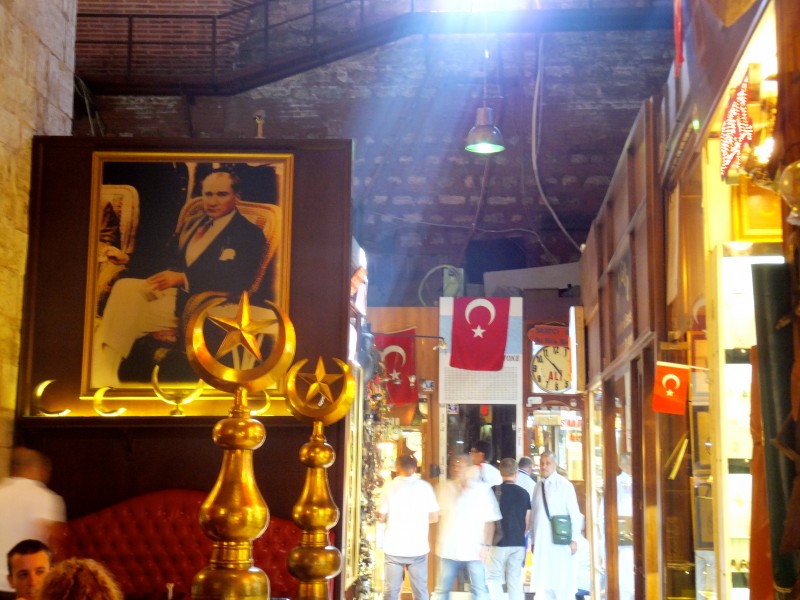 The comfortably lower temperatures inside the bazaar and the dimmed atmosphere (the whole bazaar is covered in an old but beautifully constructed building) are partially broken by the daylight soaking through some broken/open windows or small cupolas. Simply magical and picturesque!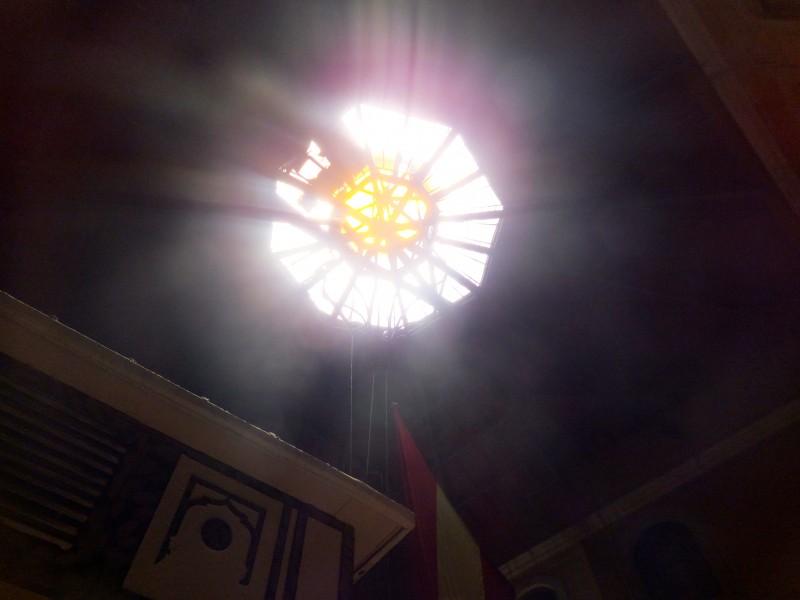 From broad-built hallways, which leave enough space for hundreds of people, to narrow little paths at which each store is closely connected to the next one and widened again by little squares, you really have to find your own way and it almost seems like a fun and lively labyrinth.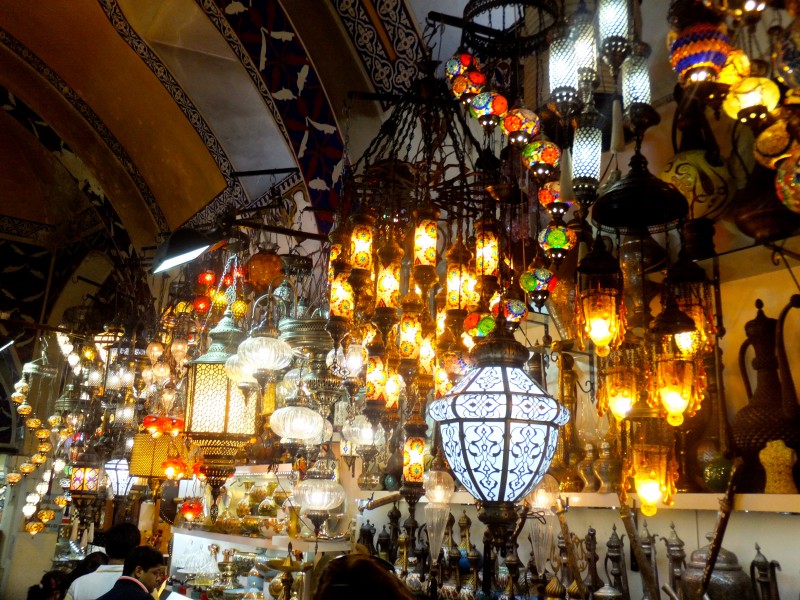 If I was able, I would have also caught and kept these different smells in a little jar.
From intensive flavours to interesting spices (making you hungry in a second) and different tea kinds and flowers (the Brits would surely get jealous of them) to handmade soaps; the Grand Bazaar is full of amazing shops and spots and you can only hardly concentrate on one thing at a time.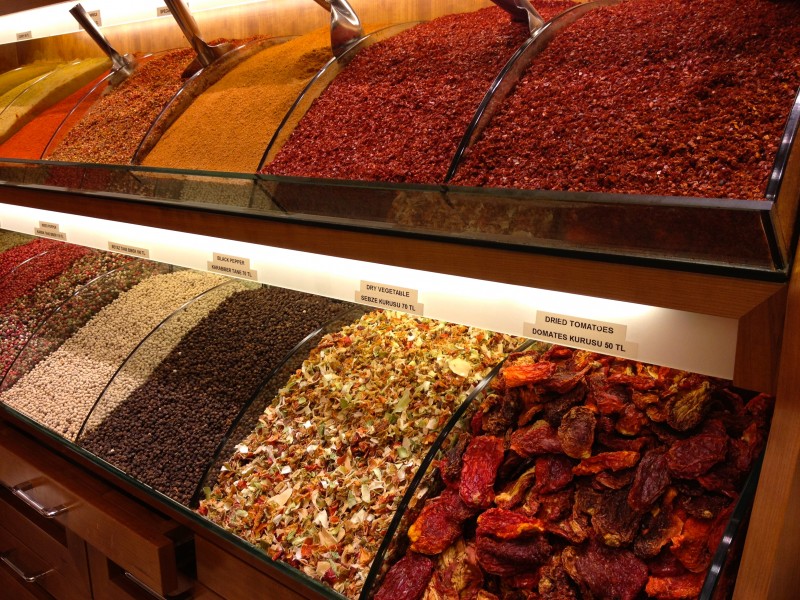 Especially one shop has caught my eye immediately and my heart shortly after entering through the modern glass door quite at the beginning of the Grand Bazaar.
If you're following me on Instagram you might have noticed two very special pictures both showing me dressed in outstandingly beautiful fur & leather pieces at this shop, called Punto.
I don't want to go into too much detail as I'm about to prepare a very special post with further details and loads of pictures… ;)
But what I can tell for sure is that this was my absolute highlight of all shops! This story took a truly nice way from there and I was invited to come back for a second time the day after. Ok, I'll stop now and put the rest of this into the separate post.
The only thing you should note down for now (whenever you're visiting Istanbul): Go to Punto! (I will provide a back-link over here when the related blog post is published)
I simply enjoyed wandering around and just catching the atmosphere with all my senses (and electronic devices; don't worry, I haven't converted to the esoteric side .:D).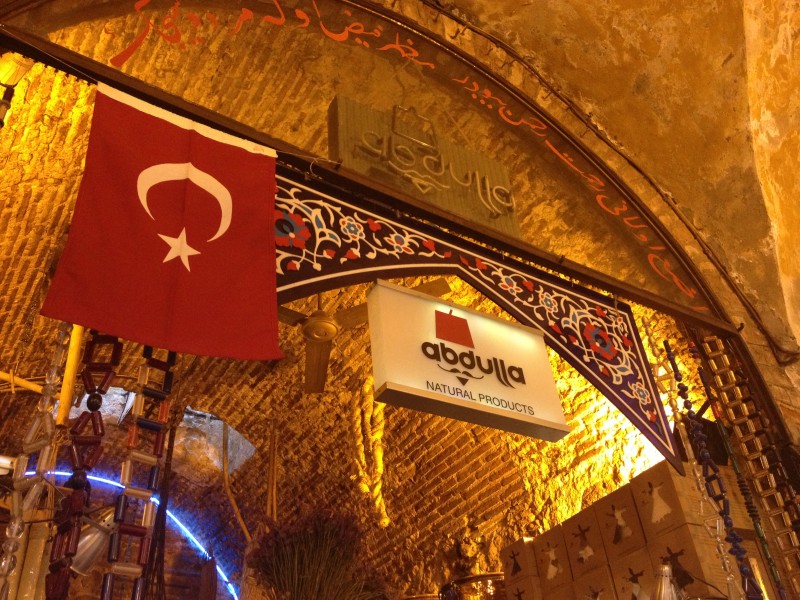 For a little breathe-in-breathe-out  stop, I can definitely recommend Fes Café (and Abdulla shop) located "somewhere" (Alibaba Turbe So. No. 25-27, Nuruosmaniye, Eminonu; if you ask a nice shop keeper, he will probably be kind enough to tell you where to go next), which serves nice salads and tasty sandwiches next to Turkish coffee, tea and freshly made juices!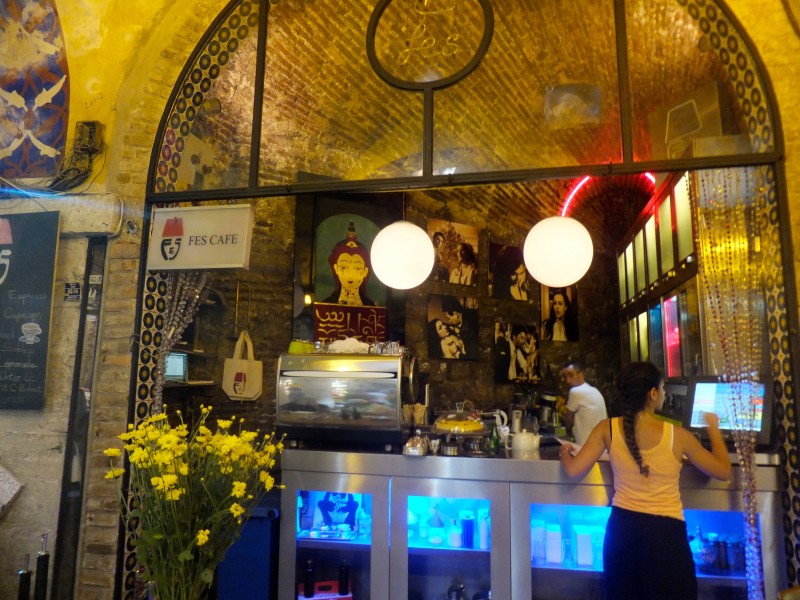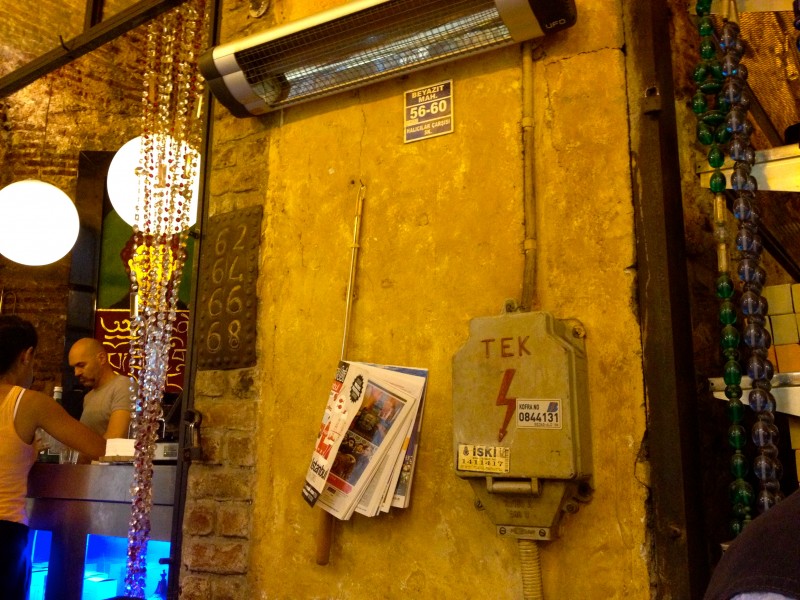 I especially liked the cafés appearance – somehow retro and still perfectly adapting itself to the surroundings. Service is as great as everywhere you probably end up in Istanbul and this spot was actually worth a second visit the other day!
Near to Fes Café and Abdulla (just a few shops up the hallway on the same side as the café) is a recommendable soap shop, Sabunhane (Soapery in English), at which we even bought some beautifully smelling handmade Turkish soap.
Besides from this, Sabunhane also mixes you nearly every combination of smells into little (and huge if you want) bottles.
Since we started loving the citrus smell whenever we entered our hotel, we described what we were searching for to the shop keeper and just within 5 minutes we had our own little hall fragrance; perfect for summer (and rainy days just to pretend that it's summer back home ;)).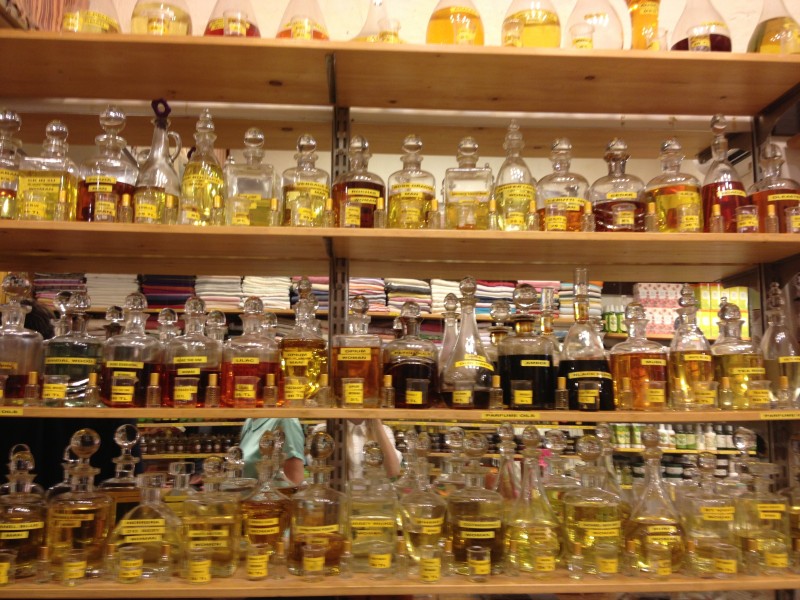 I think that's that for Grand Bazaar. Honestly, there are no more tips or anything else I could share – the facets of this bazaar are colourful and diverse and it is almost a must, I'd say, to go there once and take a look around (which can take 3 hours easily off your day ;))
On the way to Grand Bazaar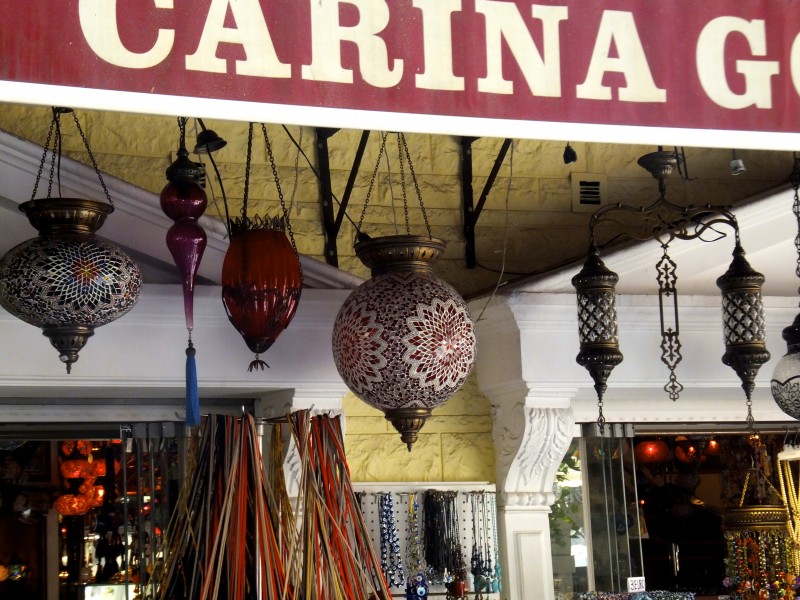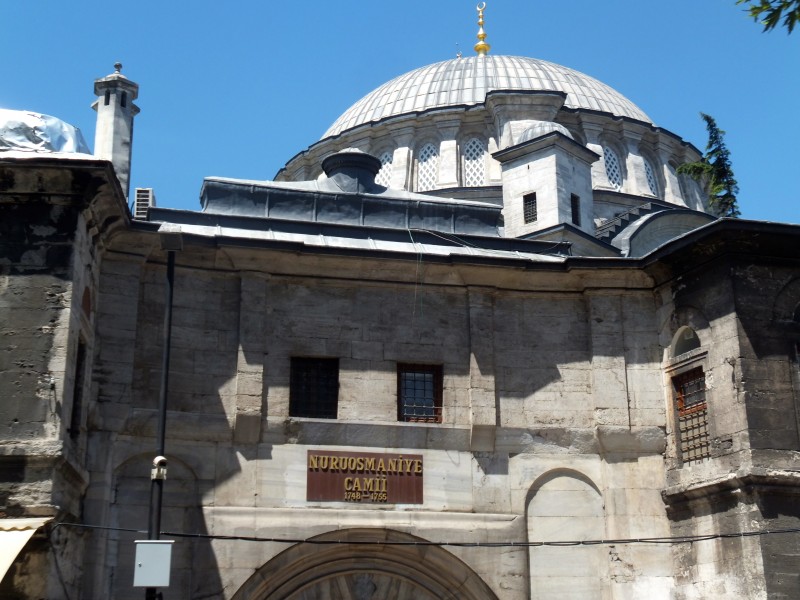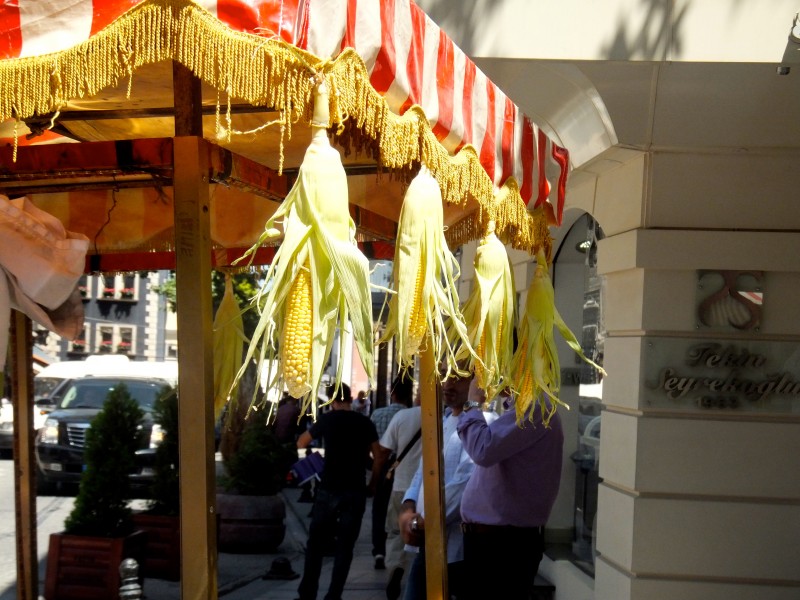 Corn on the cob seems a common food-on-the-go in Istanbul…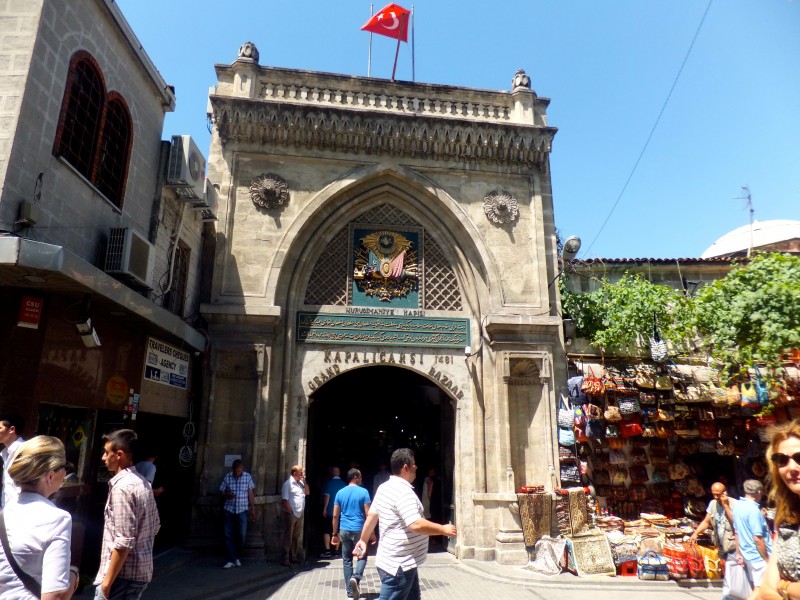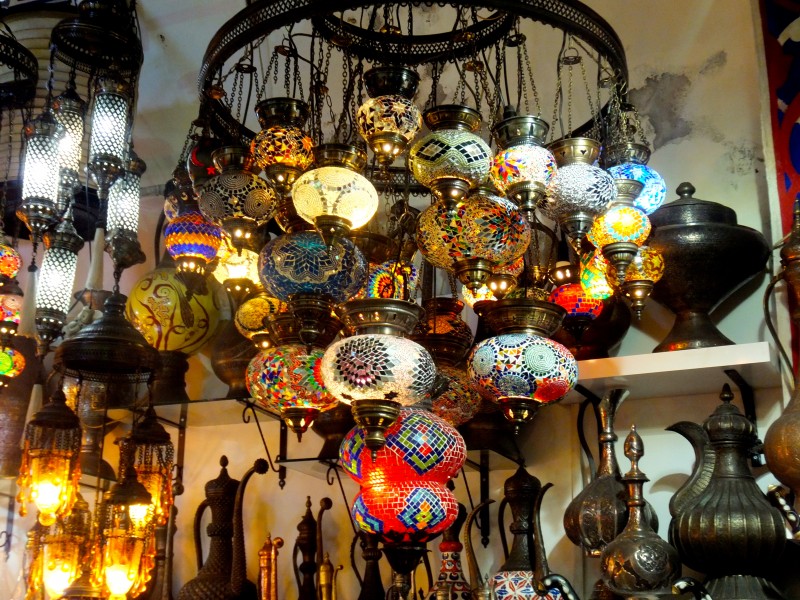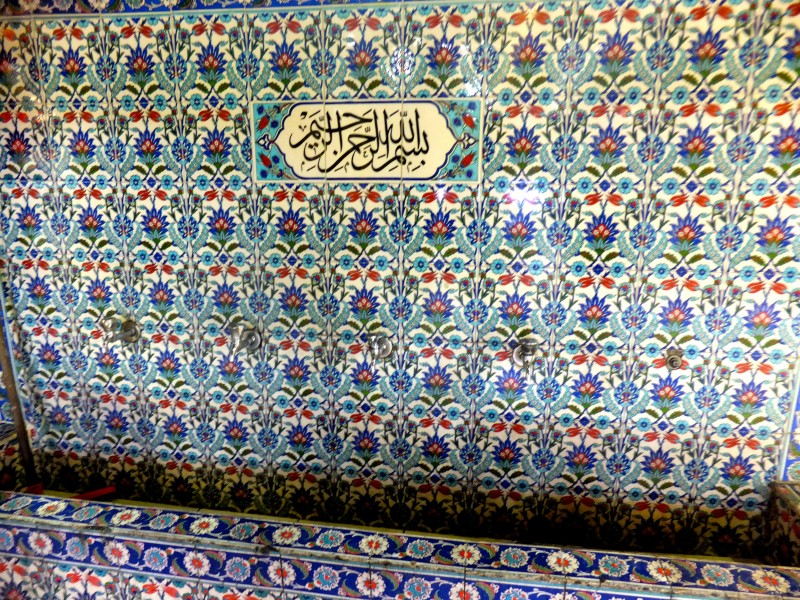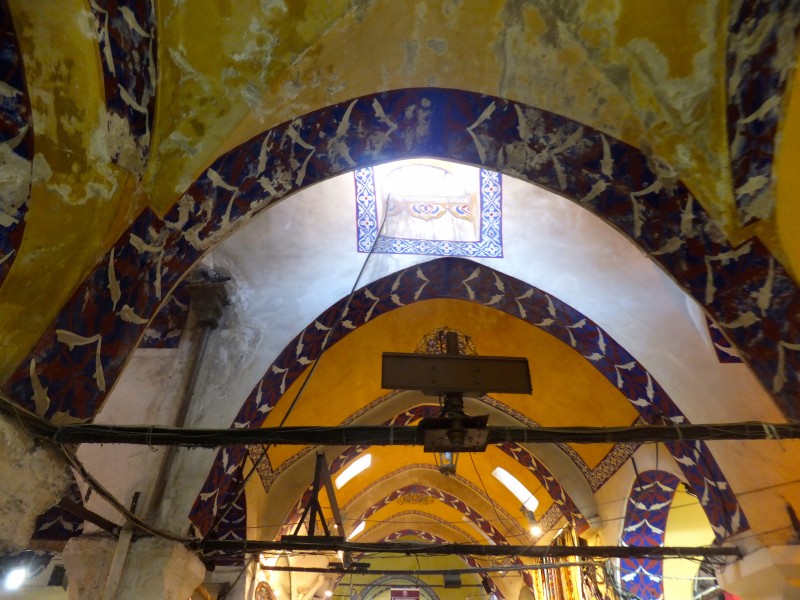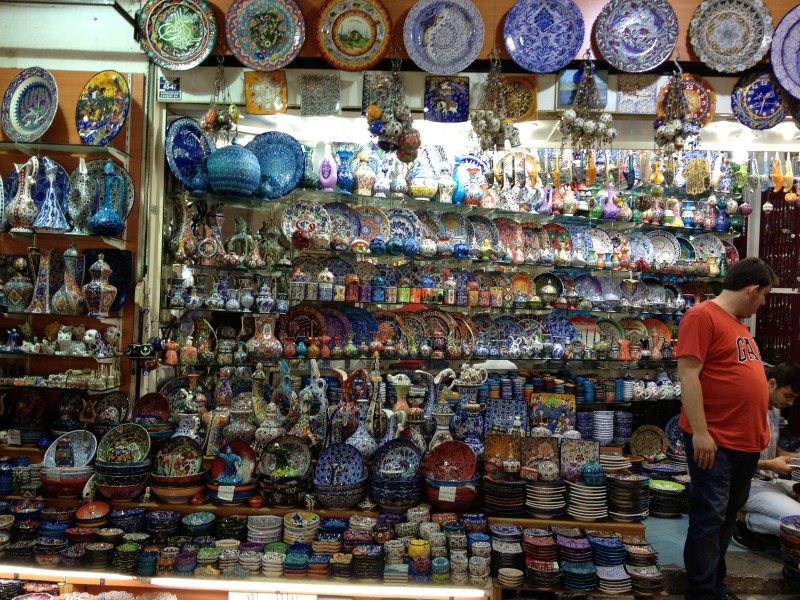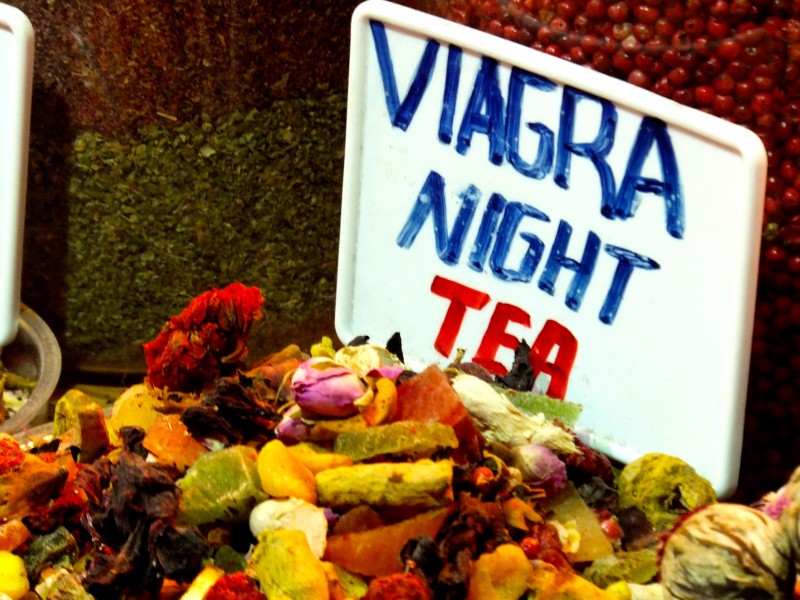 Fancy some Viagra tea? ;)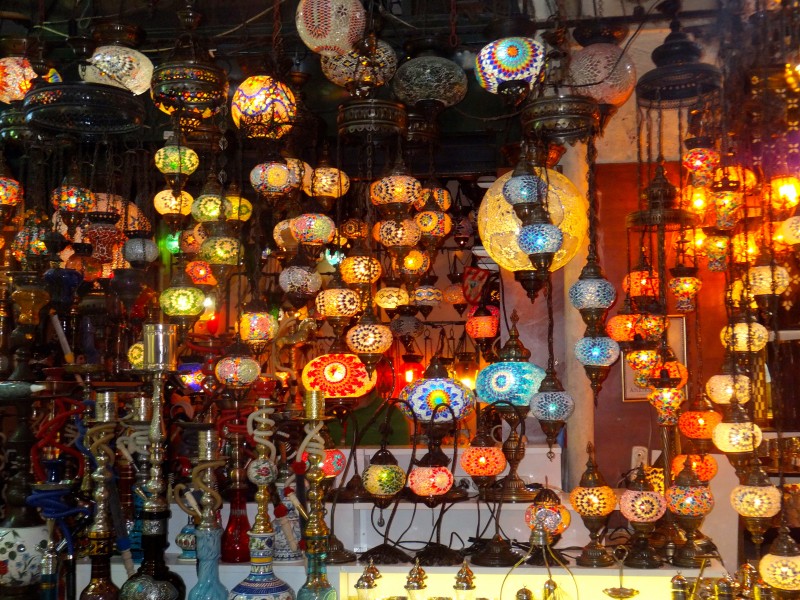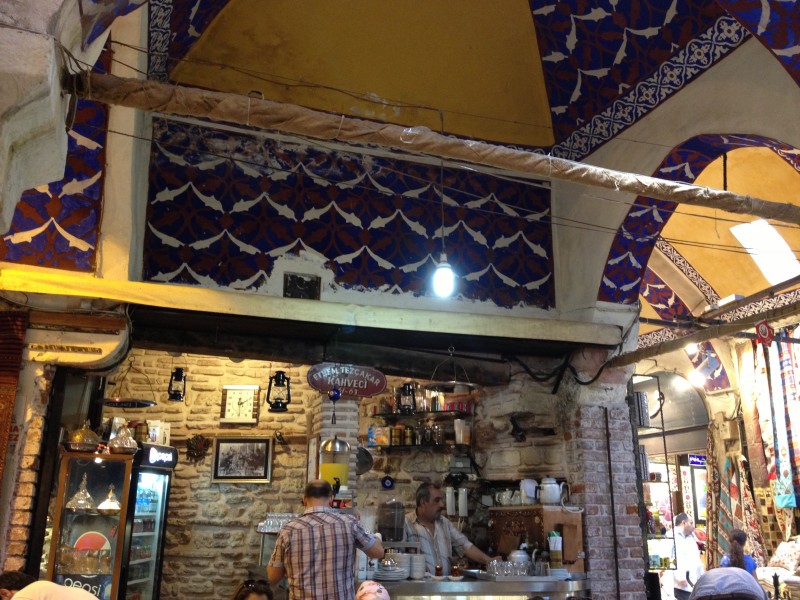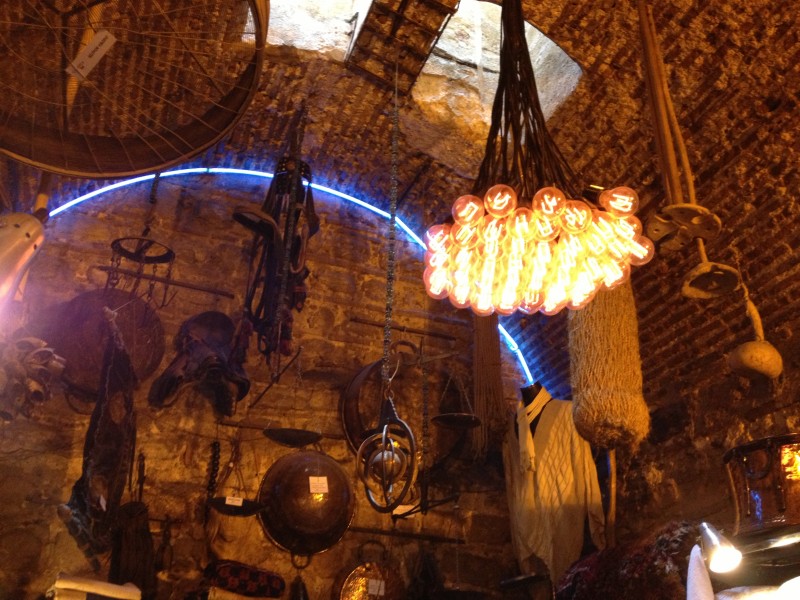 ***Egyptian Spice Bazaar (Mısır Çarşısı)***
The other day, we combined visiting the Egyptian Spice Bazaar with some other things. It's by far not as huge as the Grand Bazaar yet it surely is as full of tourists as the other one and as the name already cleverly reveals: It's a little more food-focused.
I really enjoyed looking at the Turkish delights and the spices, which piled up into little pyramids next to dried flowers and leaves (for tea).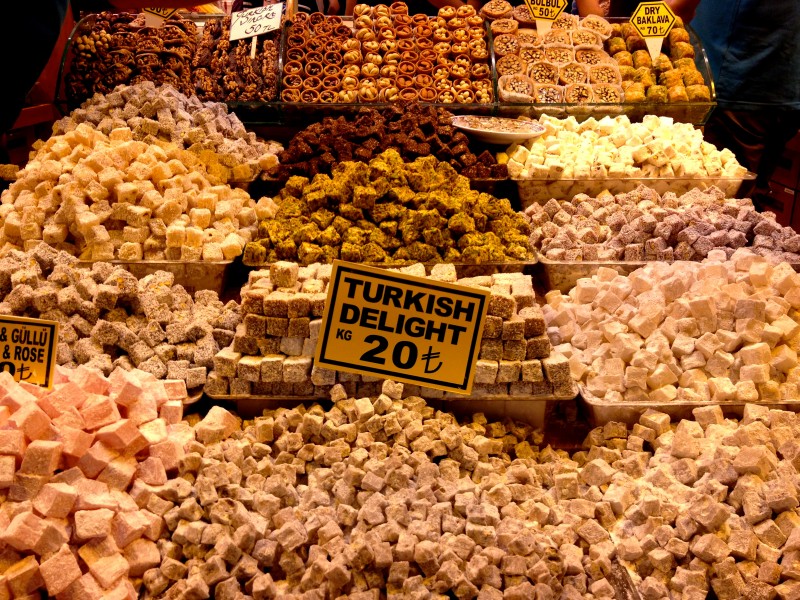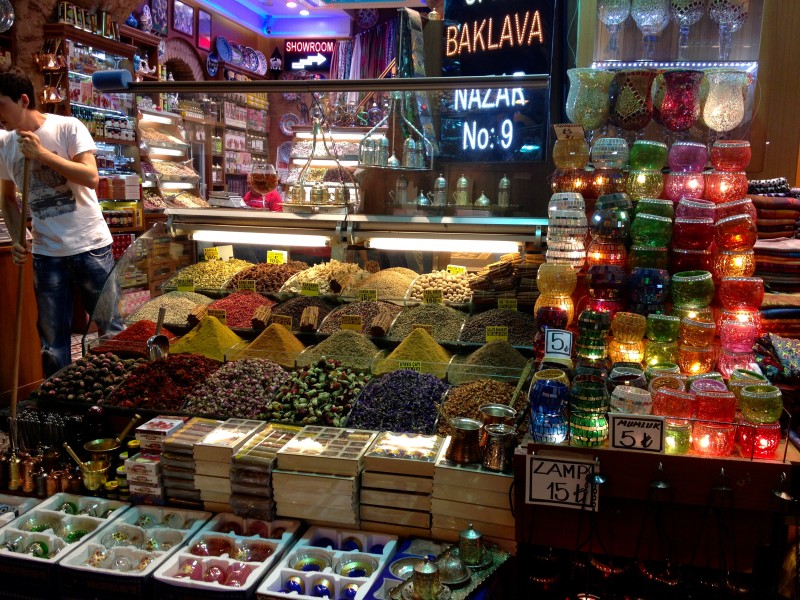 If you ever wondered what the Turkish answer to our candyshops are …
…there you go!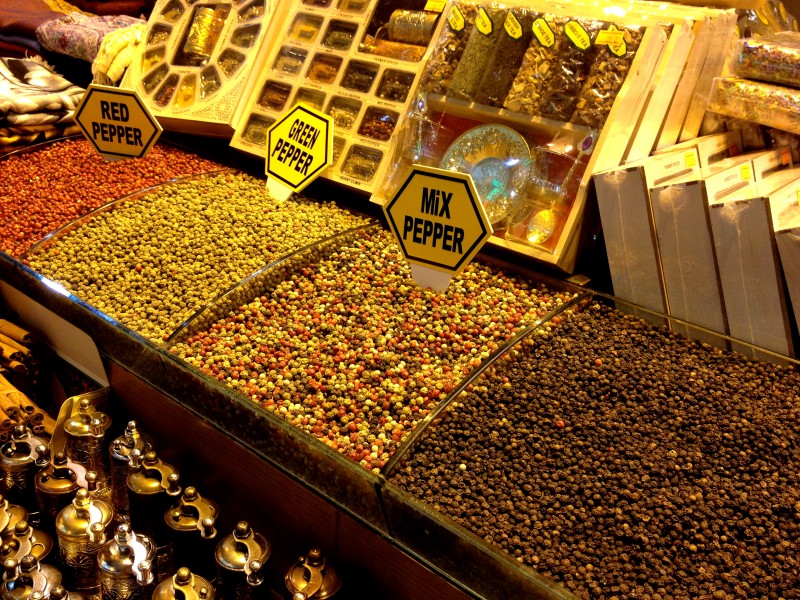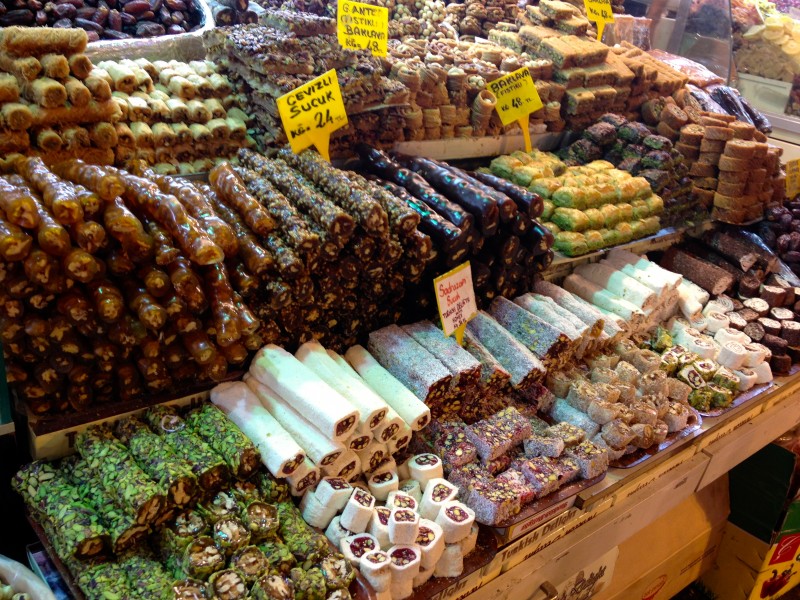 Feels almost like standing in front of Turkish HARIBO-land ;)
Have you ever seen so many different bath sponges?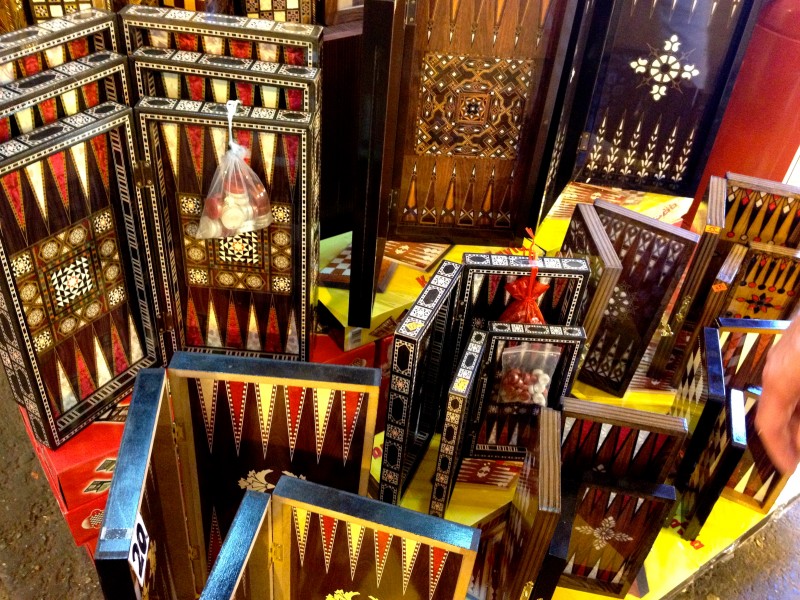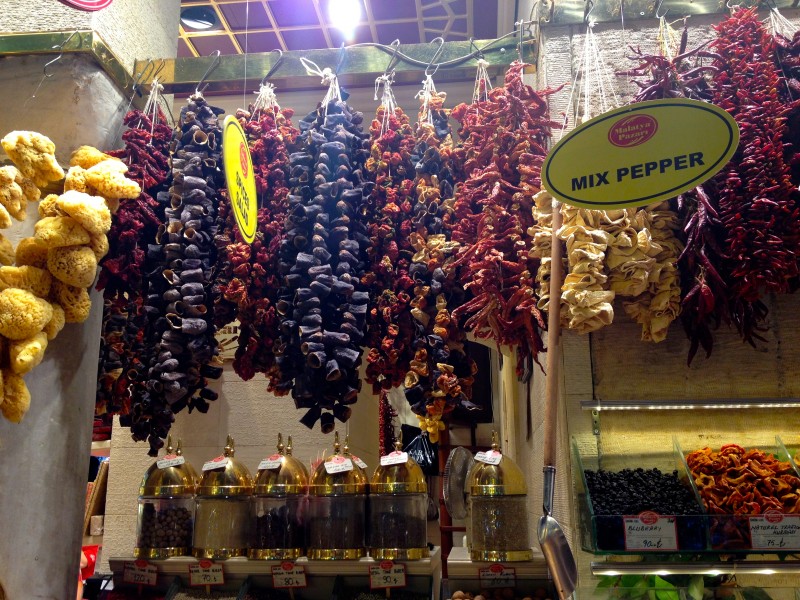 Incredibly nice peppers and spices hanging down the ceiling
And of course, there are hookahs en masse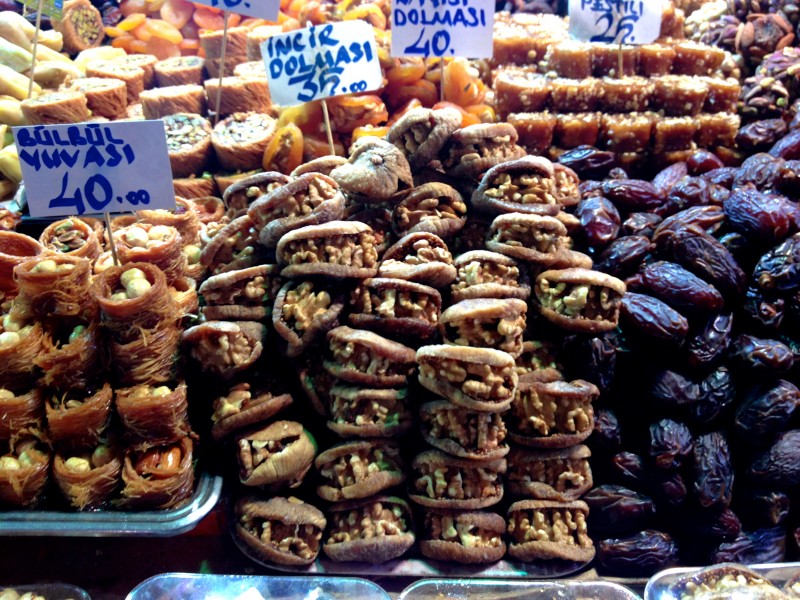 Dried dates and figs filled with chestnuts…
Flowers ready for your tea of choice
Not too sure whether this could be a new shoe trend for S/S14 but who knows… ;)