I'm no Istanbul insider, that's for sure, but something I heard about over and over again is the absolutely stunning view you're having at Mikla – "even if you're just going there for drinks", some told me.
And how they were right! In fact, it was the best decision to celebrate my dad's birthday at Mikla last week!
Located on the roof top floors of the Marmara Pera hotel in the Beyoğlu district (European side), we fully enjoyed this breathtaking atmosphere while having excellent dinner later on and counting this evening as another highlight of our (way too) short Istanbul trip.
Taking some drinks one floor upstairs before (take care of yourself and your shoes as the steps are pretty high-up ;)) was a must after hearing all of those recommendations and we were pretty lucky with catching a perfect time span which allowed us to enjoy our literal sundowners
I went for a non-alcoholic drink as usual and was surprised how fruity this one was; they truly used fresh fruits and nothing else and although this one wasn't on the card, they were happy to serve me something more children-friendly ;))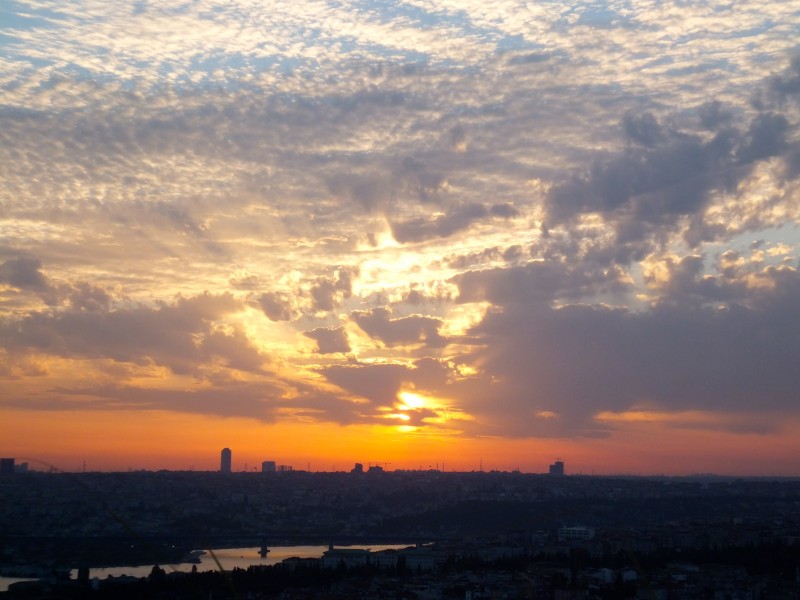 The bar, the DJ tables, the numerous bottles of alcohol and other drink ingredients together with those white simple outdoor furniture; everything seemed to be appropriately placed with a cool understatement touch letting the whole picture (with an amazing nearly 270° skyline) be nicely settled as the right place to let a day end peacefully and go over to evening times.
With an exquisite and sophisticated cuisine, which is highlighted by an obvious Turkish influence combined to fine classics from all over the world, Mikla has definitely chosen one of the most spectacular set-ups of all, even if I can surely say that all of the restaurants I've been to in this city were simply amazing.
Unsurprisingly, the service was truly great and we couldn't have wished for more that evening. If you're ever planning to visit Istanbul and would love to see the city from a slightly different point of view while sipping a delicious cocktail and/or having a perfect dinner in a stylish, modern atmosphere, then you'll love Mikla.
Definitely worth a visit … "even if it's just for drinks" ;)
***
For more, visit http://www.miklarestaurant.com
Meşrutiyet Caddesi 15
34430, Beyoğlu, İstanbul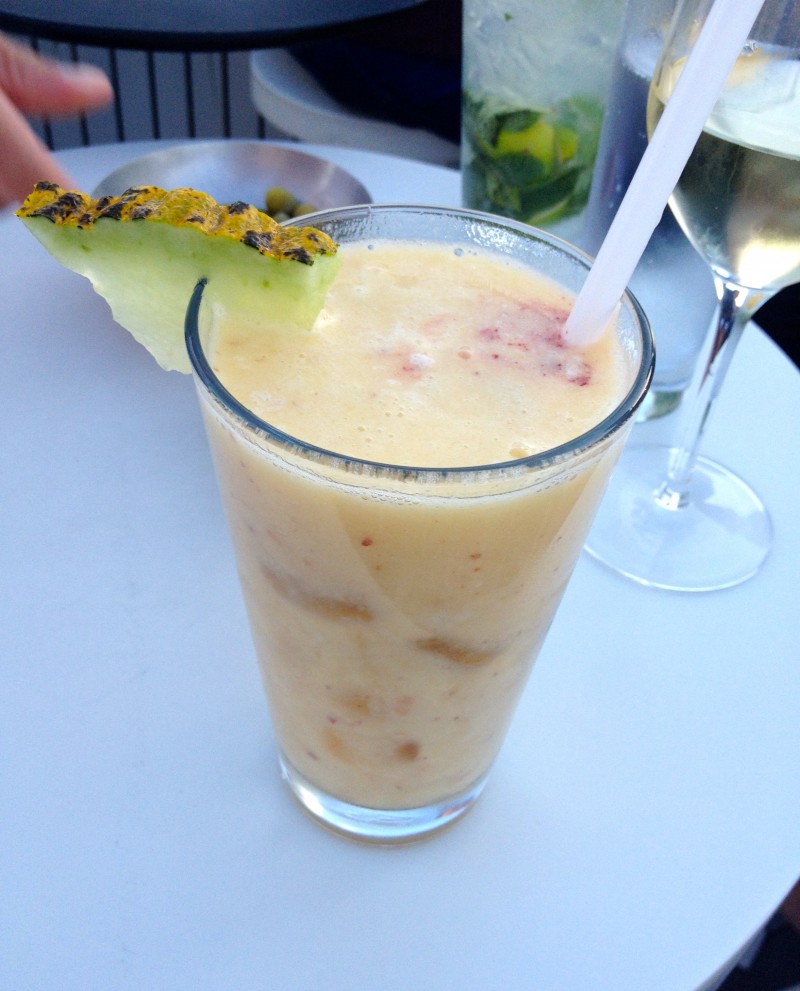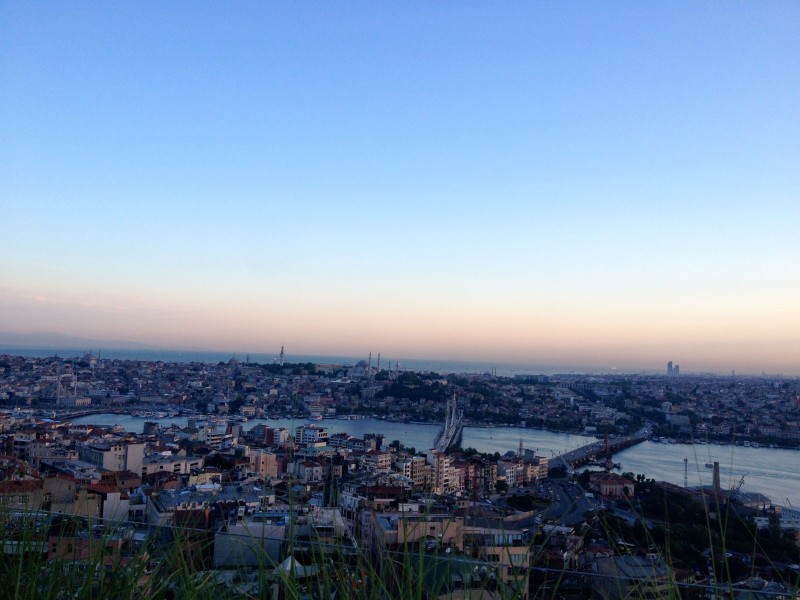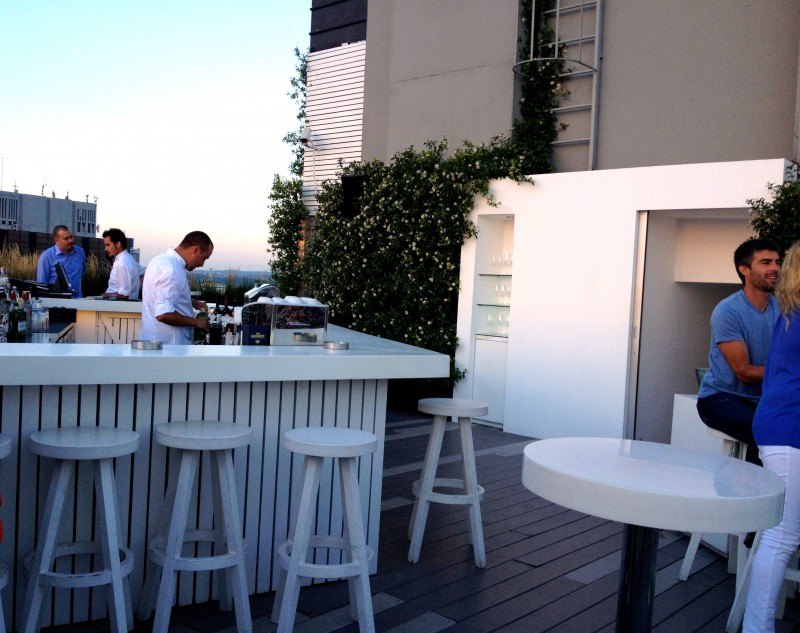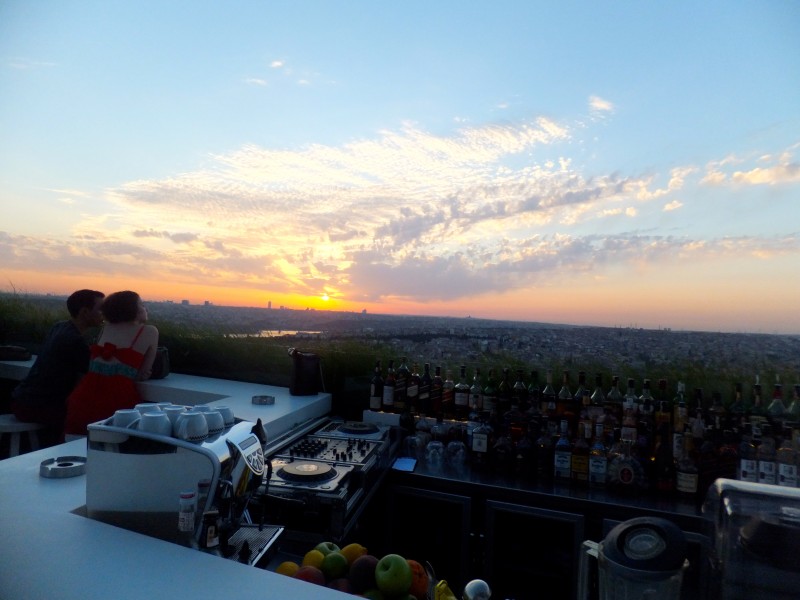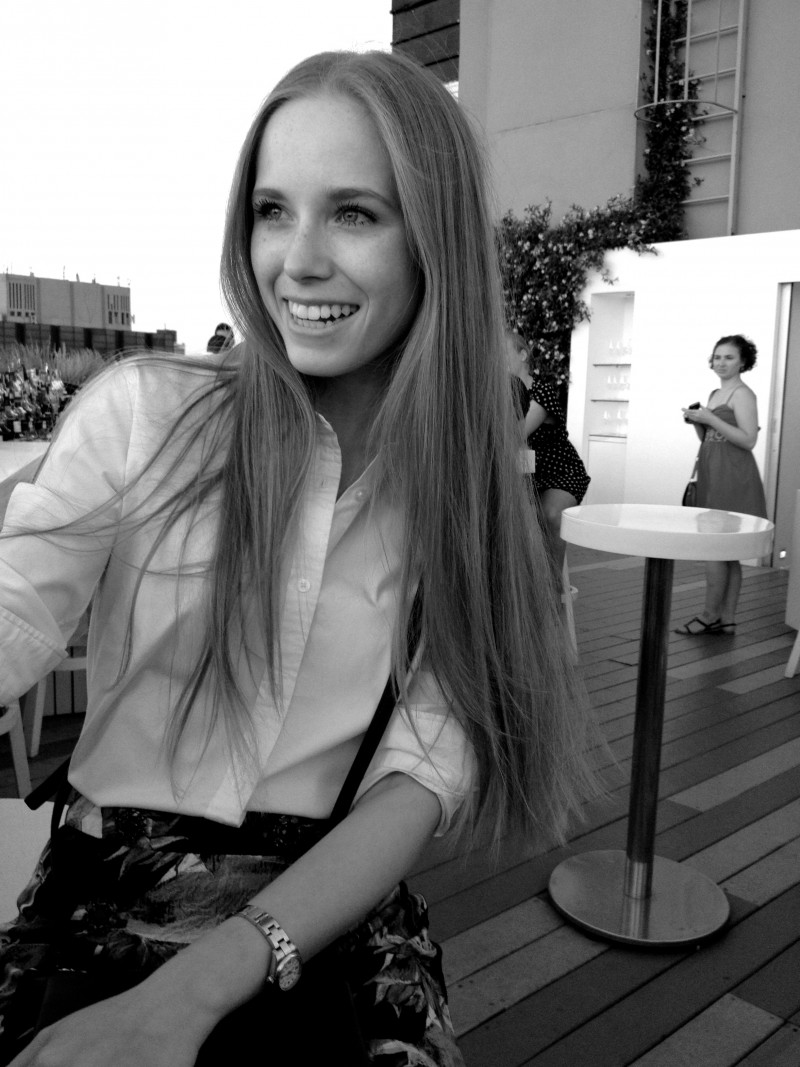 Pictures of my outfit far at the end of this post :)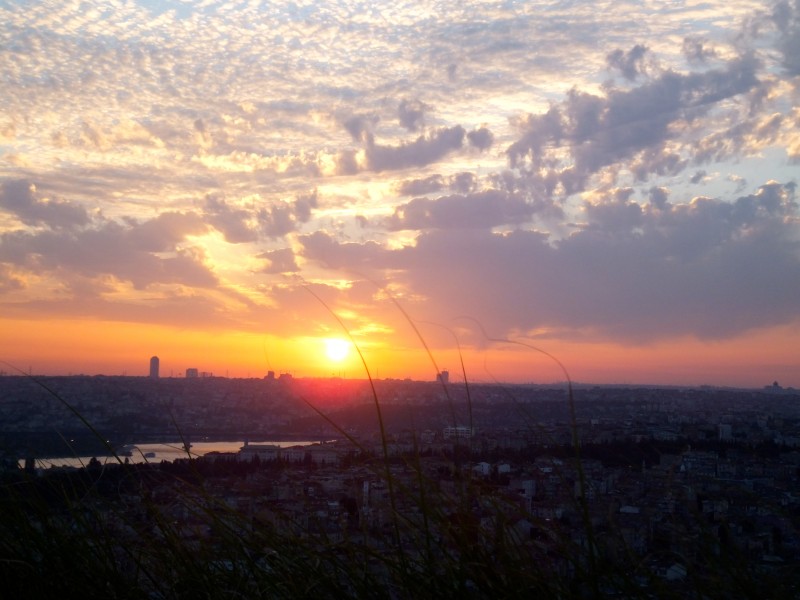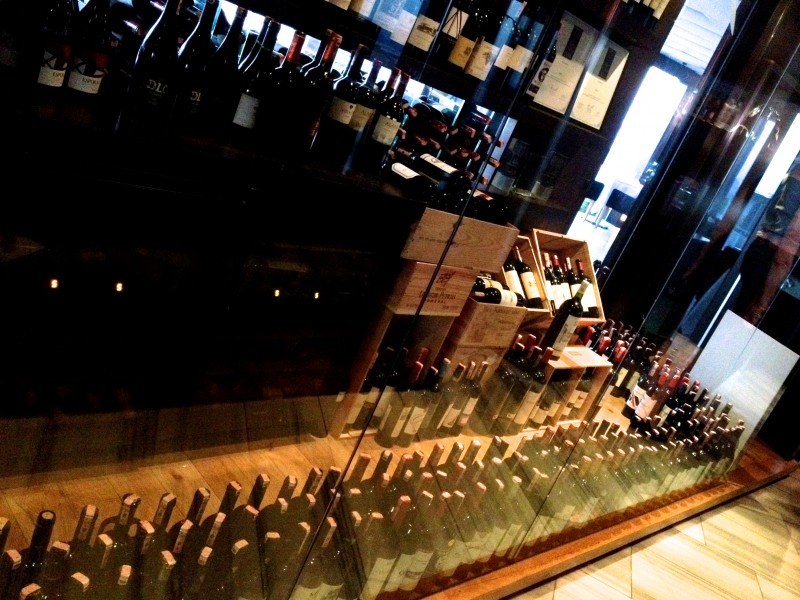 From the bar down to the restaurant again, wine greets you …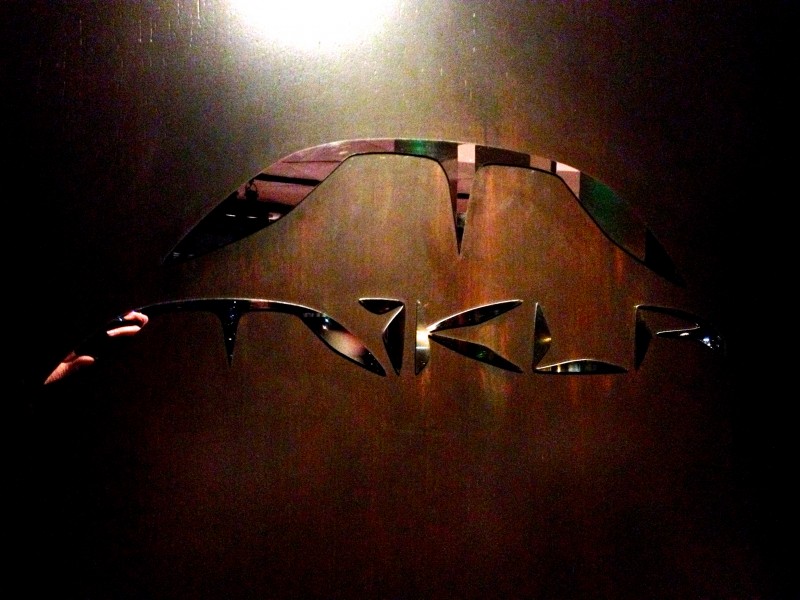 The perfect side to be seated during colder times..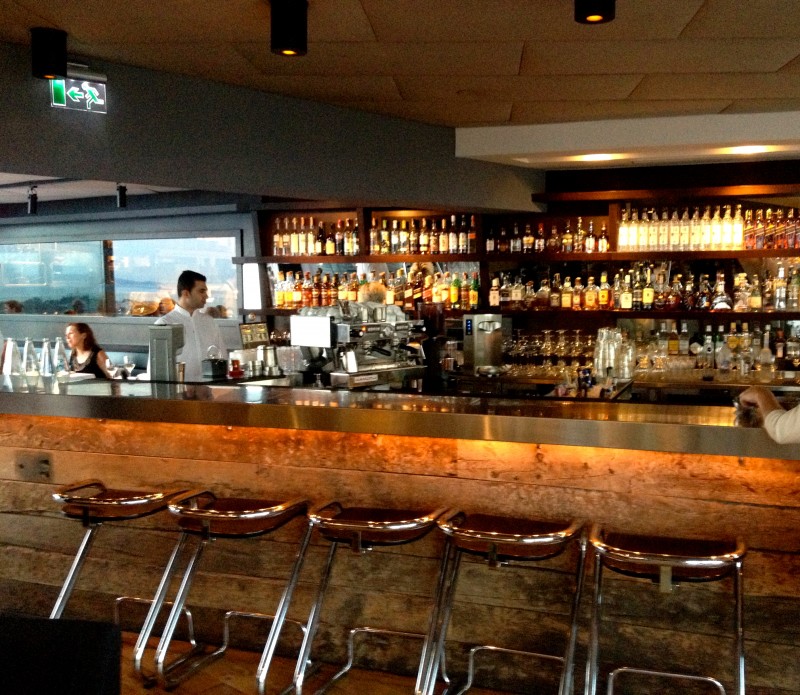 As a starter, I went for North Aegean lobster with lemon blossom soup and olive oil braised peas
Another starter: Raw vegetables and Zeytinyagli … unfortunately, I wasn't able to capture the third starter on this table but I can confirm that Balik Ekmek (crispy sardines, olive oil bread and lemon) was delicious.
As a main, the dentex with grilled artichokes, fennel, lemon confit and fish crisp and roe looked (and tasted as I heard) truly fine. So was the lamb shank I've been told. I went for the grilled tenderloin you're seeing far above in the text (and loved it, obviously).
Intense chocolate flash with crumbs, sweet yoghurt, cocoa powder and strawberry sorbet!
Coffee delights.. oh-so-chocolatey-good!
Of course I had to come back and check out the whole bar-setting when it went dark….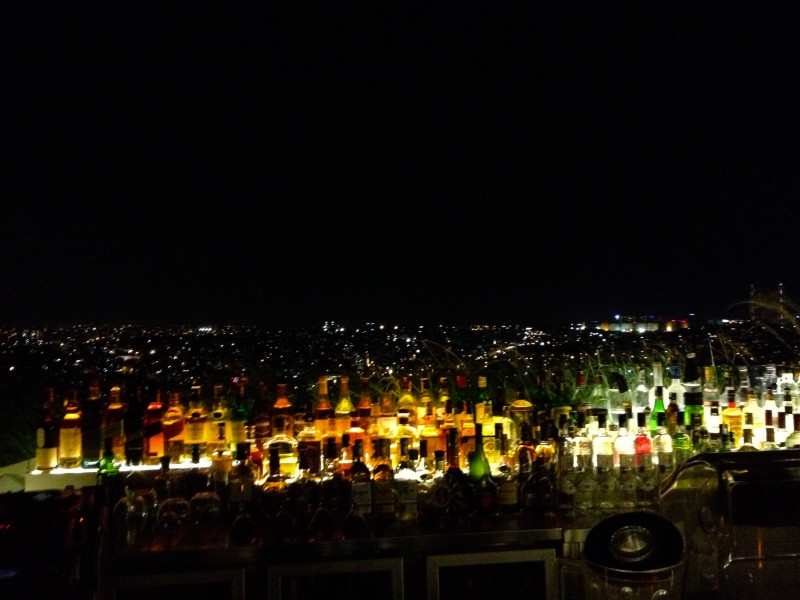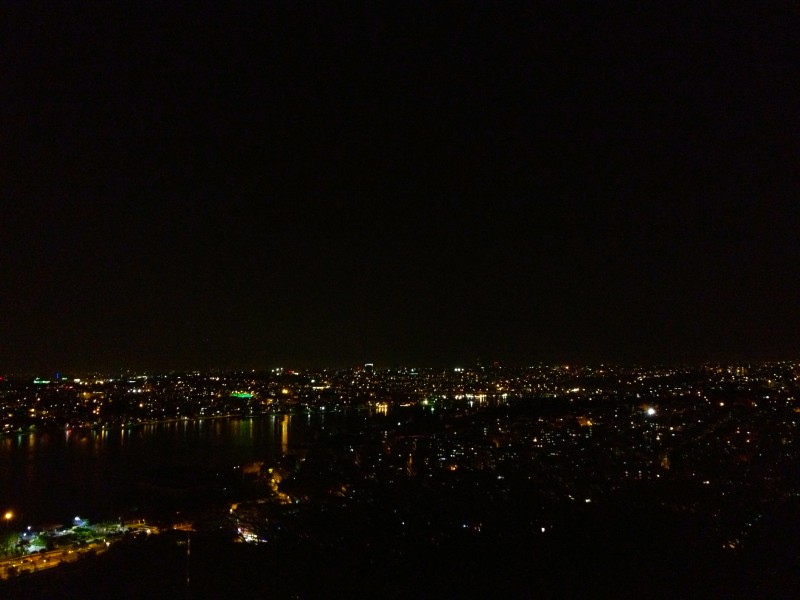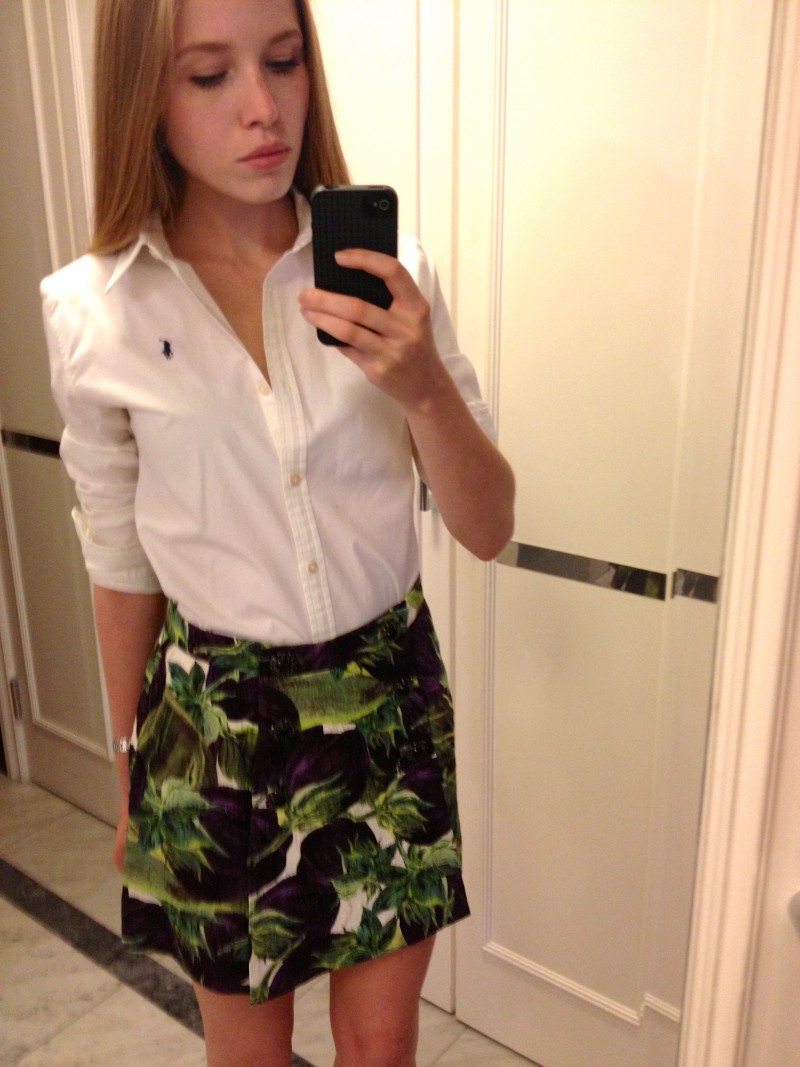 For that evening, I chose a rather classic outfit with some little twists; the skirt (Dolce & Gabbana) is a true stunner (even if you're not into aubergines and we're not arguing on that ;)) enhancing everything else, which made me just put a classic blouse (Ralph Lauren) and some catchy round ankle-strap heels (Zara) on.
I know I'm currently lacking of outfit posts but as one can probably understand … discovering a city and having so many different impressions have slightly put the focus of the past posts to somewhere else than "what I've been wearing". That's why ridiculously embarrassing mirror-selfies are the only partially appropriate things I can serve you with at the moment…