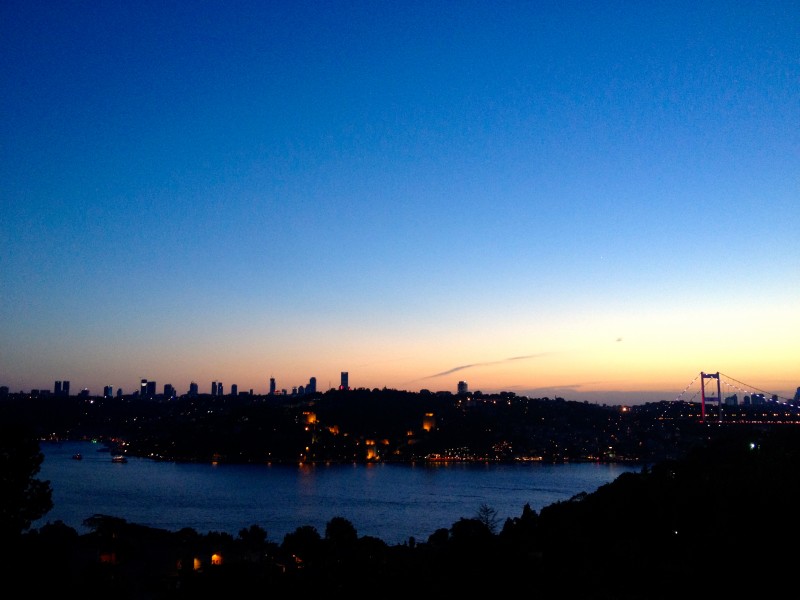 A vibrant, colourful city on the edge of Europe and Asia, separated by the busy Bospherus, at which life seems to be truly happening from day to night. Filled by bright contrasts and the most hospitable people I came across in a long time …
Yes, I am in Istanbul, Turkey's often described cosmopolitan destination uniting tradition and history, culture and people, contemporary fashion, design and living into one place.
Not geographically uniting two continents, yet proudly calling its homes on both sides of the river, Istanbul has slowly but thoroughly gained a wide appreciation as a traveling destination by people across the world; making it even more tempting to book a flight and convince myself of it.
I've just been to Turkey once (when I was about 5) and I couldn't imagine anything else than what I've seen when scrolling through my Pinterest and listening to some of my friends' experiences (including checking out their beyond beautiful pictures).
And what shall I say? I've just rarely been that surprised by such a beautiful city and although it's only been a little more than 24 hours since I arrived, I can already tell that I'm having a little crush on Istanbul.
Whether exploring the city and its buildings, watching the people, eating de-li-ci-ous food or simply hanging out at the pool of our hotel, the Four Seasons at the Bospherus (incredible view included!); I really enjoy being here and there are rarely cities I immediately feel comfortable staying in.
Wherever we went, people were simply kind, trying to make you feel welcome instead of alienated (as it often might be the case in big cities) and there was never one moment of not fully enjoying it to the max.
For the day of our arrival, we decided to hang out at the pool and just relax for a little before rushing off to a private dinner. My little story (which turned into an essay again..) continues now with pictures and takes you with little descriptions from here… :)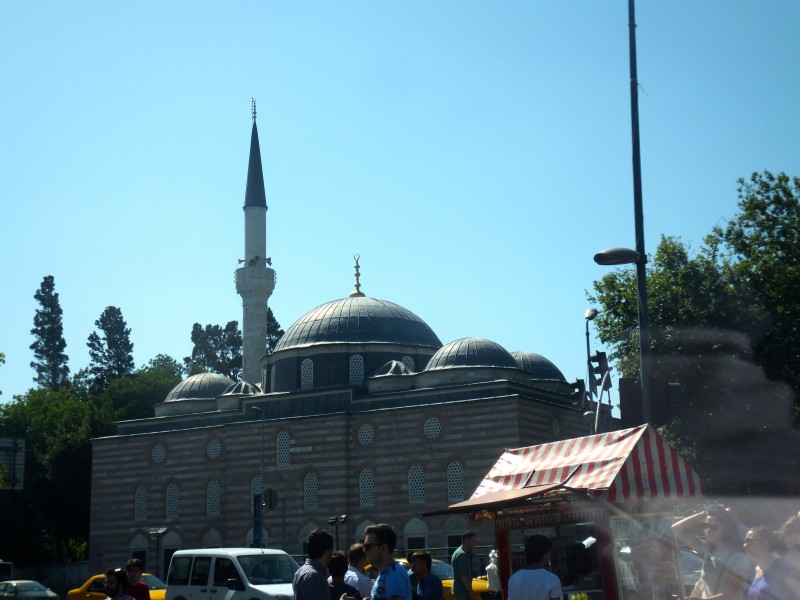 Driving in from the airport…
Arriving at the hotel
A tempting sight on the Bosphorus & the hotel's pool (perfect timing for a little hang-out over there .. ;))
On my way to the pool, the camera obviously couldn't stop clicking.
Too beautiful were these first impressions not to hold on to them through a little photo ;)
Cocktail time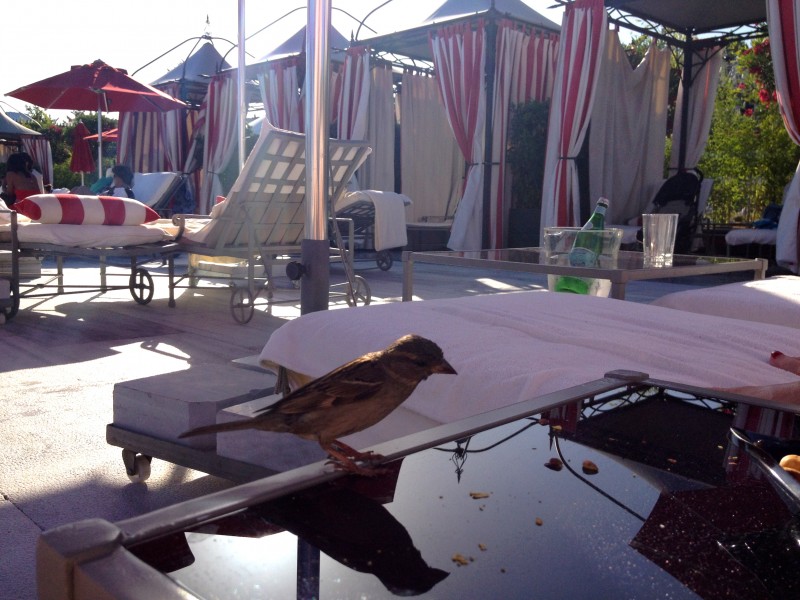 & this guy wasn't shy picking the nuts that came with the drinks …
What was hidden behind this gate at the end of the Four Seasons' site?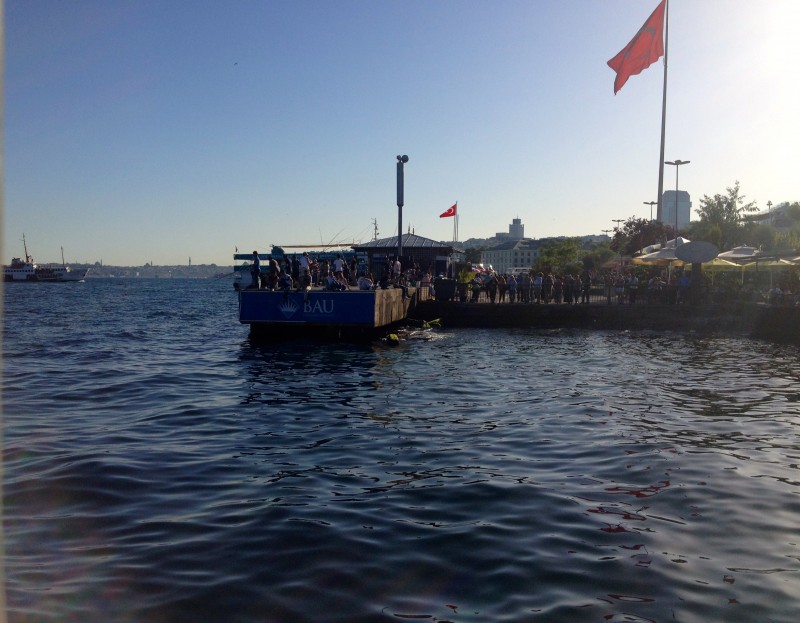 Young people fishing!
And just like that, it was time to leave for dinner at some friends' place…since it was a quite casual evening, I went for simple items; Zara skirt/shorts & French Connection top.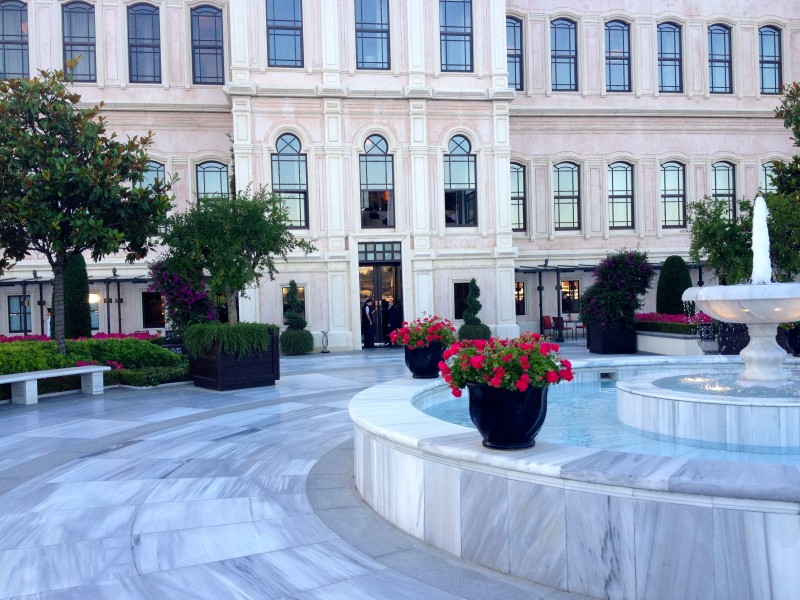 We got picked up by the R. Lauren style-like boat (not only the American flag was speaking for that impression ;)), which brought us to the dinner on the Asian side of Istanbul to our friends' home but which also gave an amazing opportunity to see a great sunset on the Bosphorus.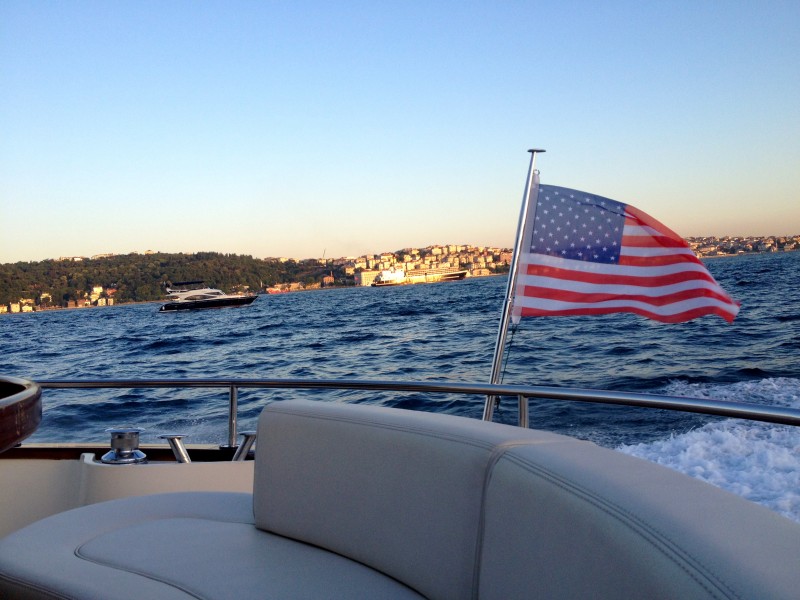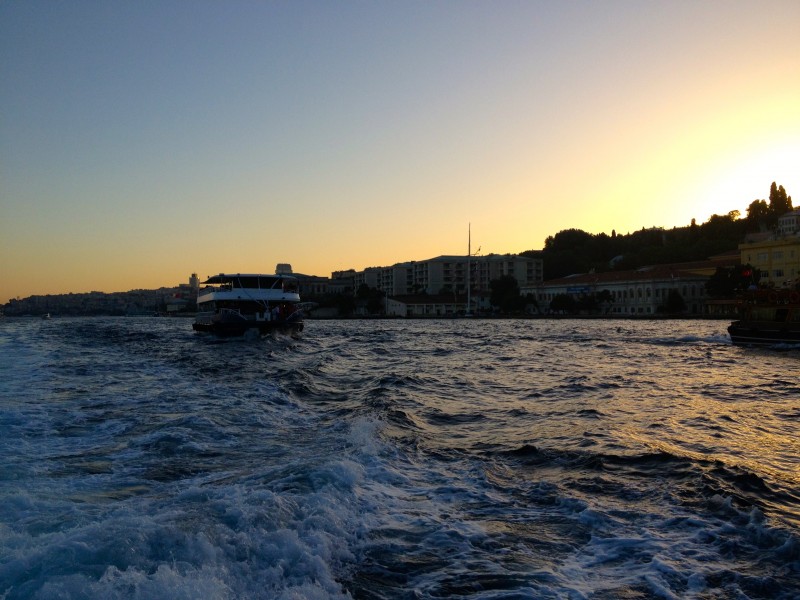 Isn't this a beautiful sunset??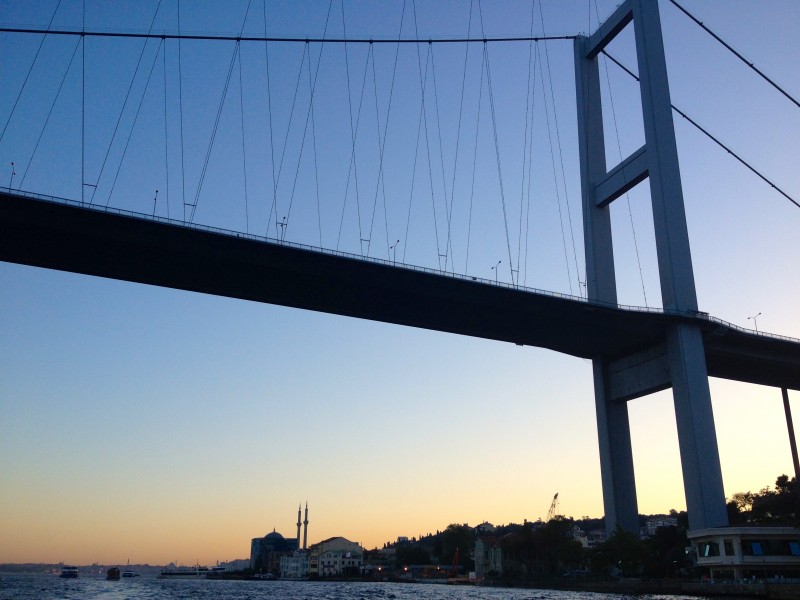 The Bosphorus Bridge connecting Europe & Asia!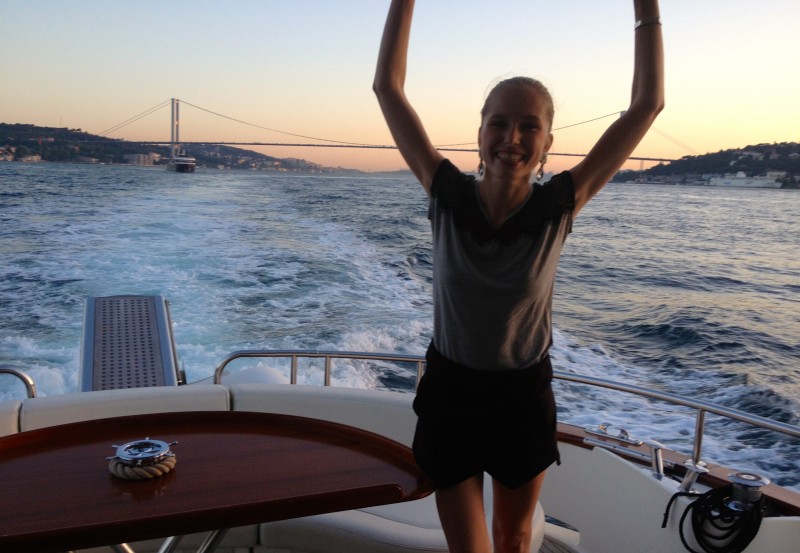 Much fun ;)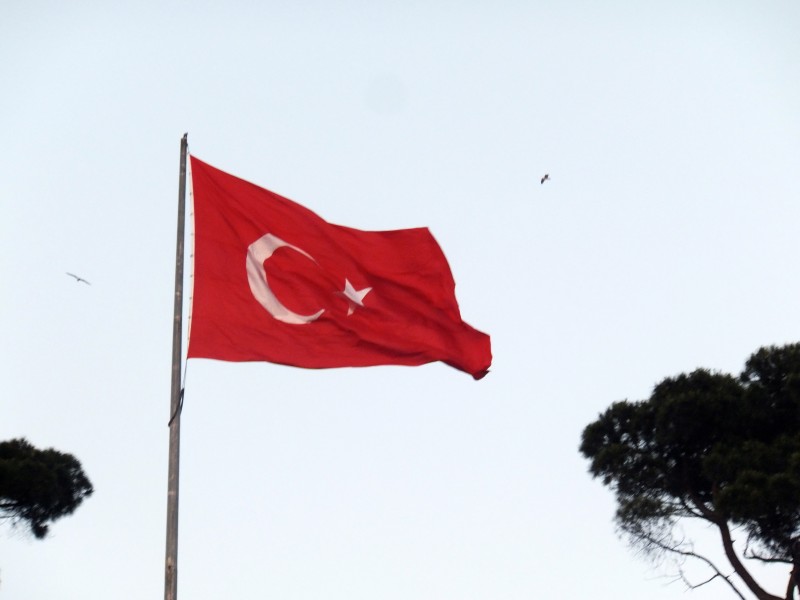 The things we were able to see from the boat…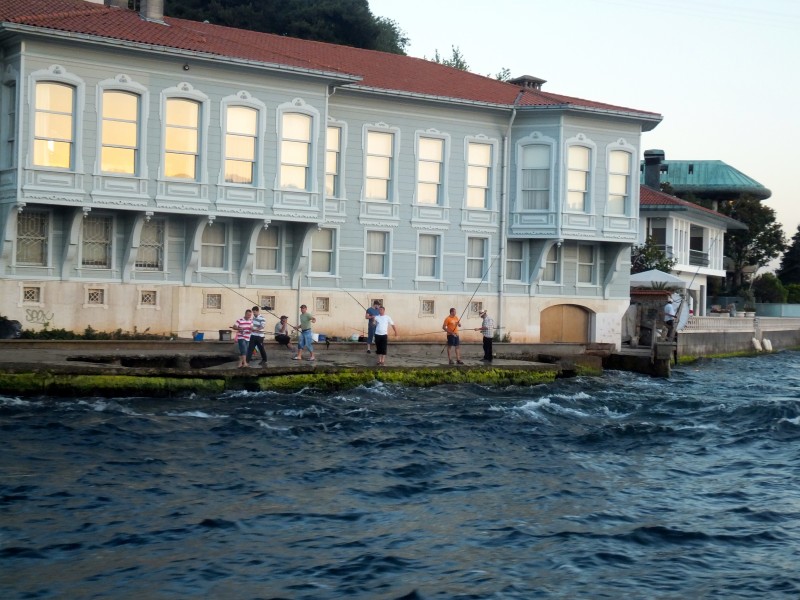 People fishing and waving at us :)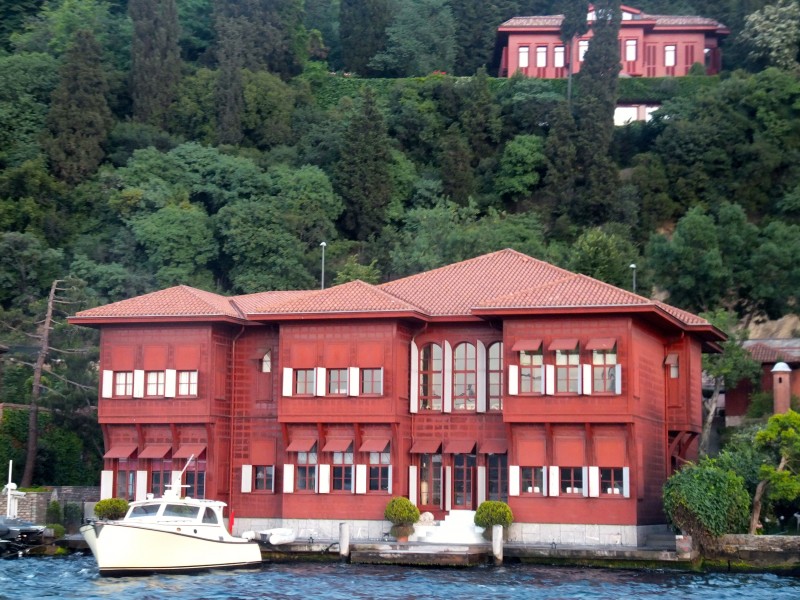 Red seems a trending colour for houses … not too sure whether I like it ;) (but who cares about the colour of  the house if you're living in there and are located at the Bosphorus?!)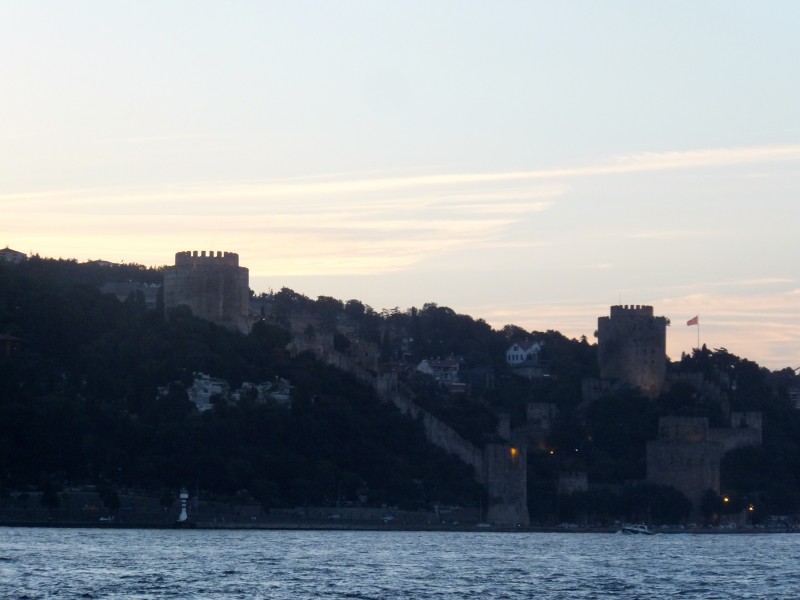 European side
Asian side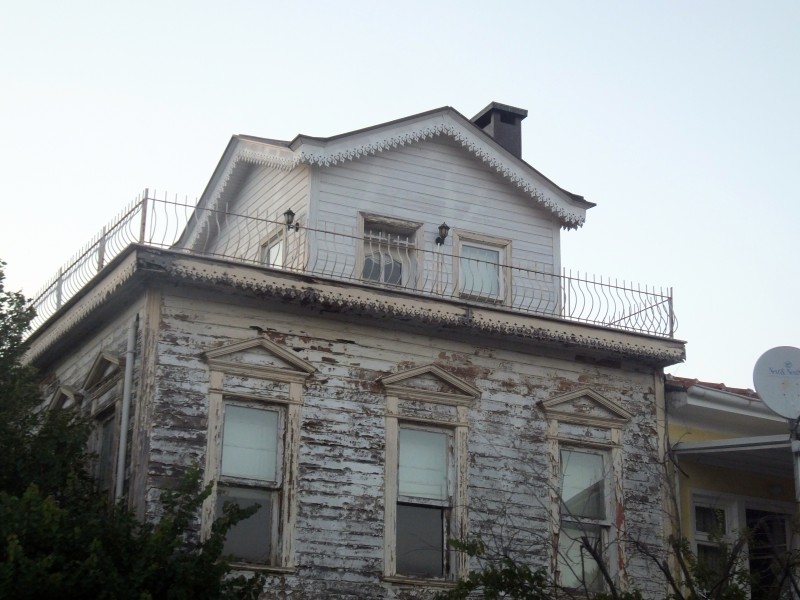 Arriving on Asian land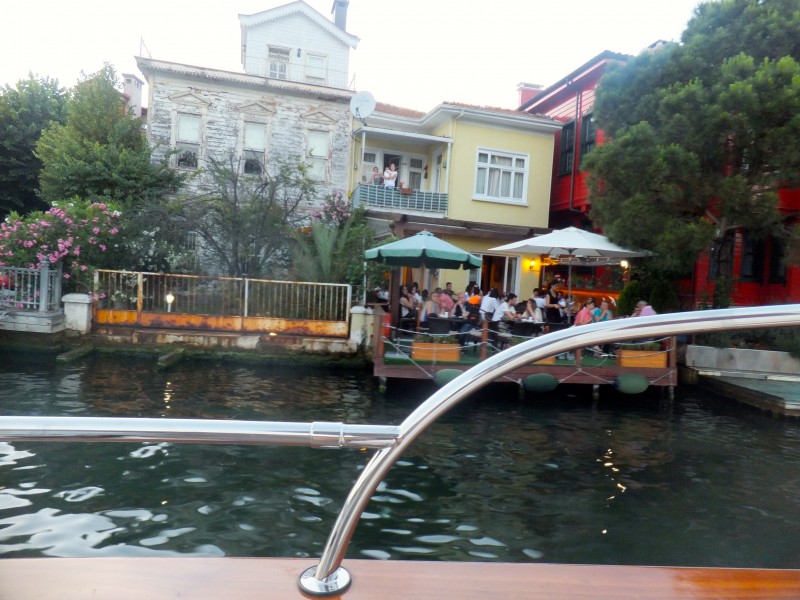 Little restaurants located directly at the Bosphorus … I'm sure only people living in Istanbul know these spots (which look super nice)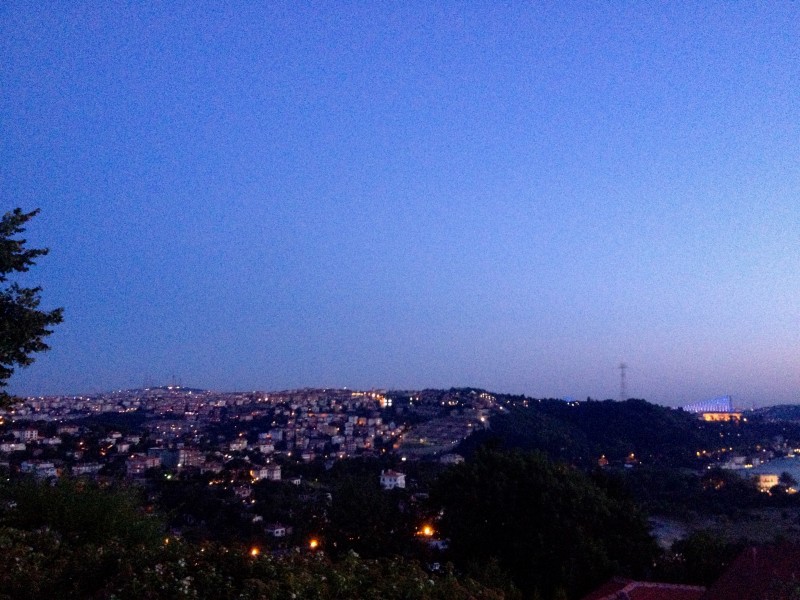 And probably these few last pics are my favorites along the ones taken on the Bosphorus…
The skyline & landscape with the Bosphorus simply look incredible from our friends' place… You hear the Muezzin from far away, you see these boats cruising up and down and you have that big-city-life like skyline… a drink, cigarettes, good music & being in best company; what else do you need?!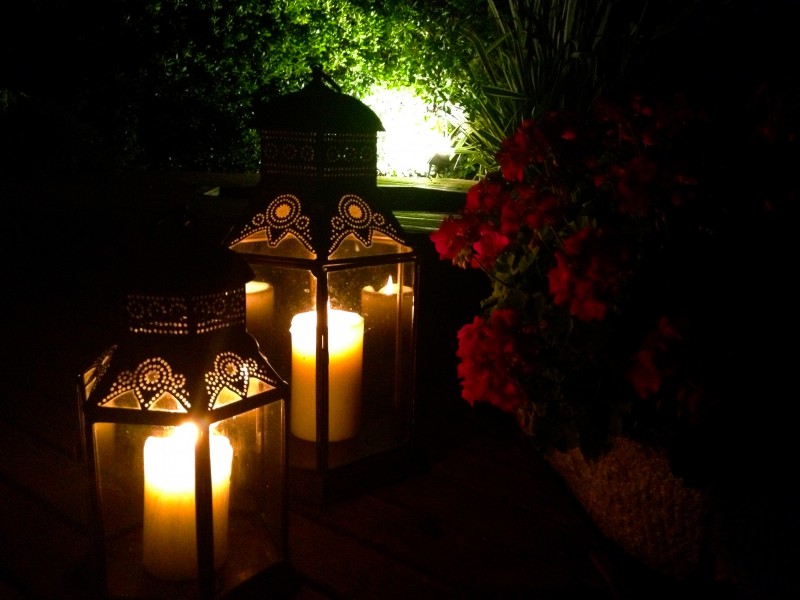 Next to all of these positively exciting aspects and the pretty impressions I got so far, I also thought about touching the inevitable, situation Turkey faced during the past few weeks, particularly also in Istanbul, which put the city into another light. I don't take any position in here and I'm clearly not directly as affected as my Turkish friends or readers.
I guess it would be ridiculous to travel somewhere which currently undergoes such a tense time triggering eye-opening reactions without dropping a single word about it.
To all the countries I've traveled to and meanwhile shared through La Pulcinella, there have always been dozens of aspects linking to questionable politics and other issues showing that it's actually not always the good life that you and me are confronted with.
But I just think that Turkey's situation is pretty much "happening right now"; it's to the point of time.
Life might be okay for me right now with lots of sunshine, a pool, great tourism plans and the curiosity to learn more about this city when exploring some pretty spots and I can't  wait to leave my room in a few minutes and wander around again. But life is most possibly not okay for others over here.
I didn't see anything happening (and also the situation might have calmed down a little compared to how it has been a week ago) but what everyone was able to access through media and especially social networks may give a slight impression of what people are fighting for and what others take as a reason to not fight but rather thank the current government for (out of whatever motives).
All I want to say is that I'm pretty much aware of what's going on.