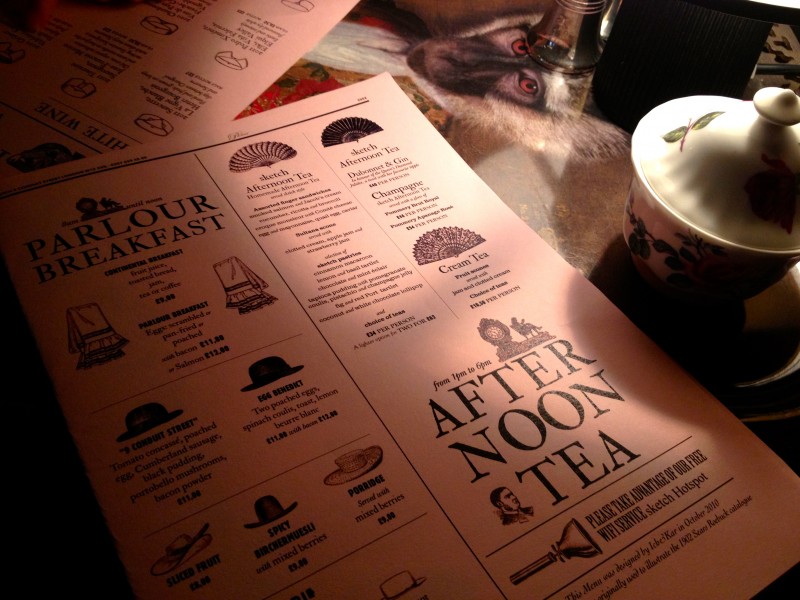 Changing your mind can be a good thing sometimes. Although I'm very stuck with my opinions about certain restaurants and their service and food, I need to make a positive remark now.
Sketch has always been one of these spots I just partially understood by others religiously visiting.
After all the things I experienced several (!) times over there, I was convinced that there's just no way this place will see me again except for some drinks and the desperate need for an outstanding bathroom (you can read a quite honest & angry comment I made over a year ago in this post).
While I still think that I don't need to go there for dinner (the menu still seems not very appealing to me with foie gras and French & English fusions (Asian food wins over everything when eating out in London!), I have to admit that I've been secretly falling in love with their afternoon & lunch concept.
Guess what: I've spent three weekends over there and I absolutely like the way the staff behaved every time I showed up together with the whole surrounding.
Not only that they appeared very obliging and friendly (something I didn't experience in the past), I also got the impression that the atmosphere is much more relaxed and not of such a show-off as it usually was during dinner times.
The menu gives a perfect amount of different proper dishes and smaller ones and an even greater selection of high-tea with the typical "high-tea kit" (little eclaires, macaroons, sandwiches etc. included).
You get quite a nice mix of different people you can bear being seated near or next to without feeling awkward (which can happen quite often as we all know).
And I also liked the idea of sitting in the three ground floor rooms during my various visits and trying all of them with the same intention: Late lunch & tea.
They serve their all day and afternoon menu in all of the rooms and while I'm not a regular tea drinking person, I always enjoyed a great non-alchoholic cocktail with something else.
The butternut squash soup topped with popcorn flakes was just enough to fill me up and still left enough space for one of their delicious desserts.
I really like how all the sweet naughty things come in an appropriate portion without making you feel too bad (which is a good excuse to order two things instead of a soup and only one of their nice eclaires).
I still regret not trying one of their sandwiches but I got confirmed by one of my friends that "Greek" with Paris mushrooms à la grecque and other veggy stuff was really nice.
Also, I can warmly recommend the beef tartare, which comes with a little potato cake and an egg mollet on the side.
Generally, the whole interior never fails to surprise people who have never been there before.
I'm happy how I somehow discovered this new side of a restaurant & bar I tried to avoid for a long time. See you soon again!
***
Sketch
9 Conduit Street
W1S 2XG London
(All day menu served from 12-10 pm)
(Afternoon Tea served from 1 – 6pm)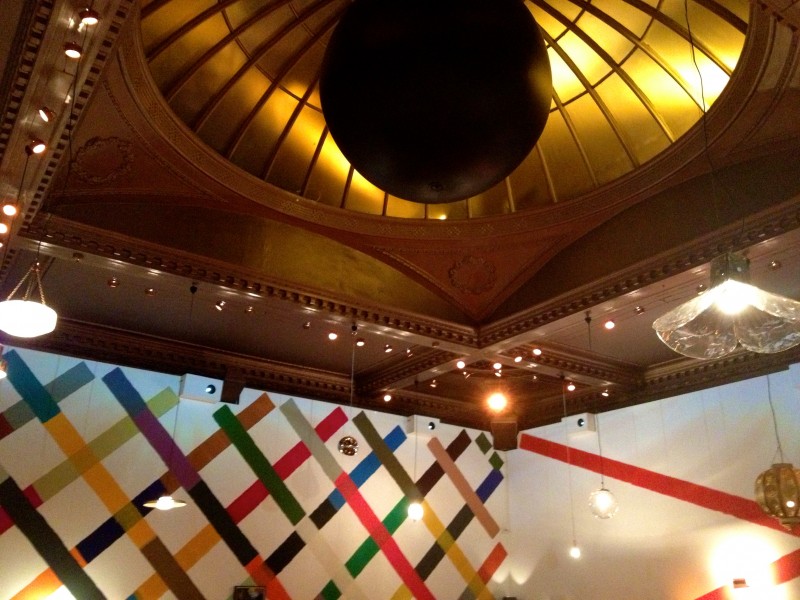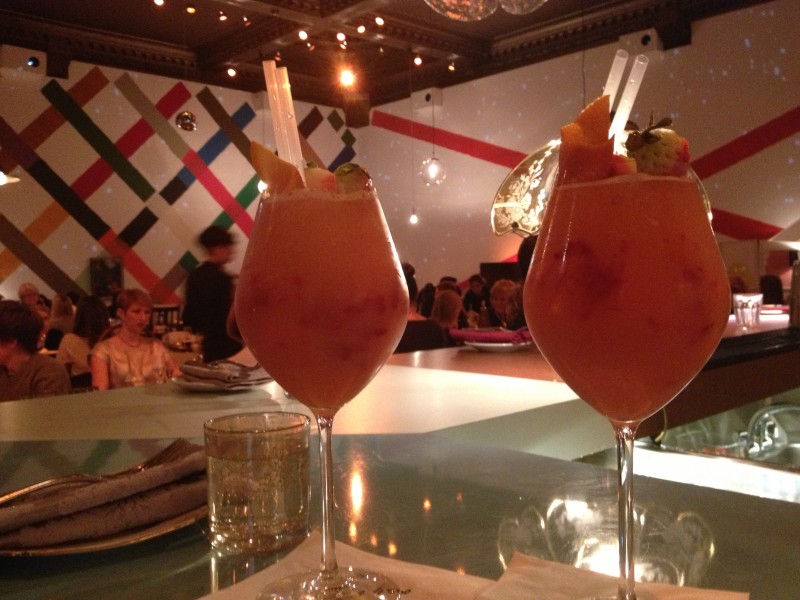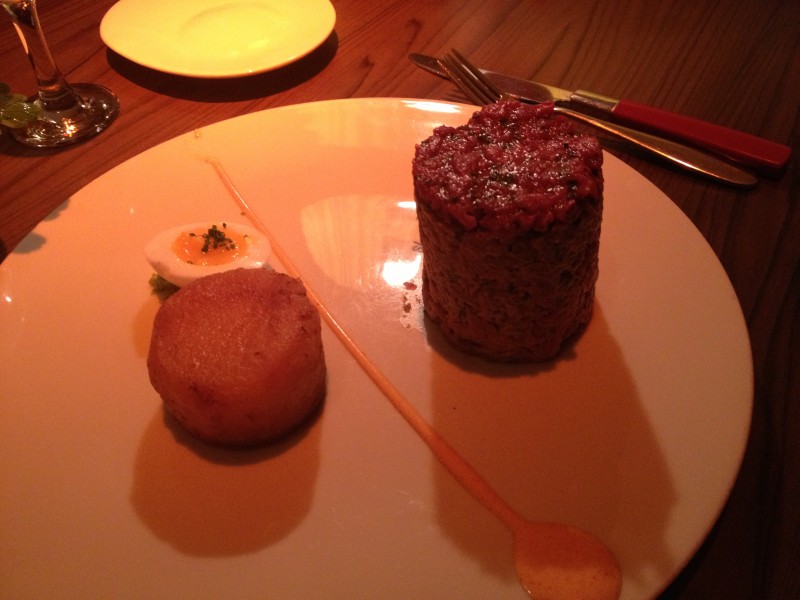 Yes okay, my snowman doesn't look very grown-up but rather part of a children's menu. But it was delicious!!
Cloakroom