I'd be lying if I said that it was easy to get dressed these days. The sun is too intriguing and I mostly found myself feeling too cold when doing all my different things the past week dressed in thinner fabrics.
That's why most of my looks were randomly put together of a very spring/summer-ish mood down at my feet and a much more wrapped up theme at the top; who would have thought that I'd adopt the typical London woman's "winter"-gear that quickly? ;)
Furthermore, I have to admit that I never felt less motivated to do something lately. Concerning everything. I know these days happen but right now I really just want things to end (like uni at the very moment!) and move on to another point.
It feels like years until I'm done with the most horrible part of this year's workload and yet deadlines come closer and I still didn't get started. Yes, I occasionally drown in self-pity about things I can totally blame myself for.
Nevertheless, I moved on with procrastination and visited the Apple store another time as my big laptop refused to work again (my freak-out when I found out couldn't be put in proper words) before heading to Laduree (just on the other side, very tempting!) and inducing a small sugar shock with those macaroons and less tasty, real homemade iced tea (hey, I expected an all sugary nasty ice tea not a healthy, real tea!).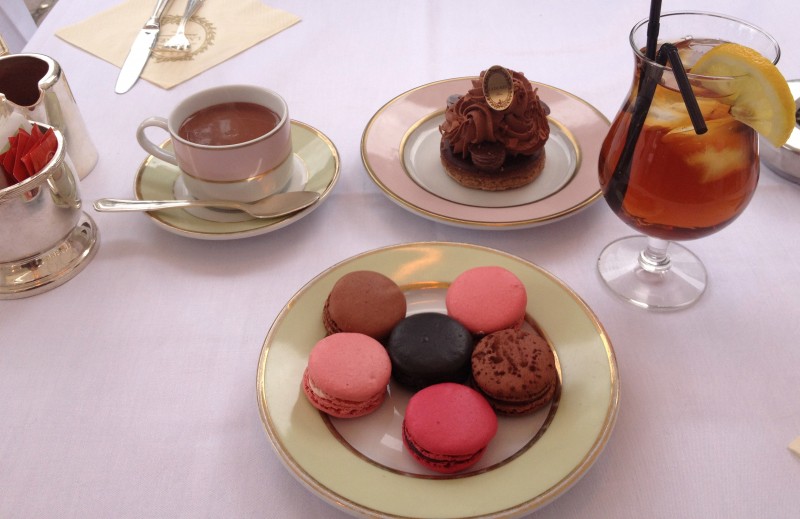 I promised myself straight afterwards that I will go home and start doing uni stuff. Of course it didn't happen as this was on Friday and my weekend was meant to be spent outside rather than at my desk.
But guess what; as I'm just about to release this post, I'm sitting at the library and hope that magic happens, which will eventually transform my confusion into proper essays. 
Also, I'll be back with more acceptable pictures hopefully soon. Taking pictures with the iPhone is even more frustrating than I thought… once you're used to a nice resolution made by a nice camera, you are not really willing to settle for anything less. But since there are not many options left in order to fill this blog up with personal notes, I just have to.
Keep your fingers crossed (for getting started with uni work of course) & have a nice week!
Coat: Remy Hall, Trousers & Bag: Zara, Pullover: Ralph Lauren, Sunnies: Ray Ban, Shoes: Audrey Hepburn
"A little Kate Spade visit doesn't hurt", I thought.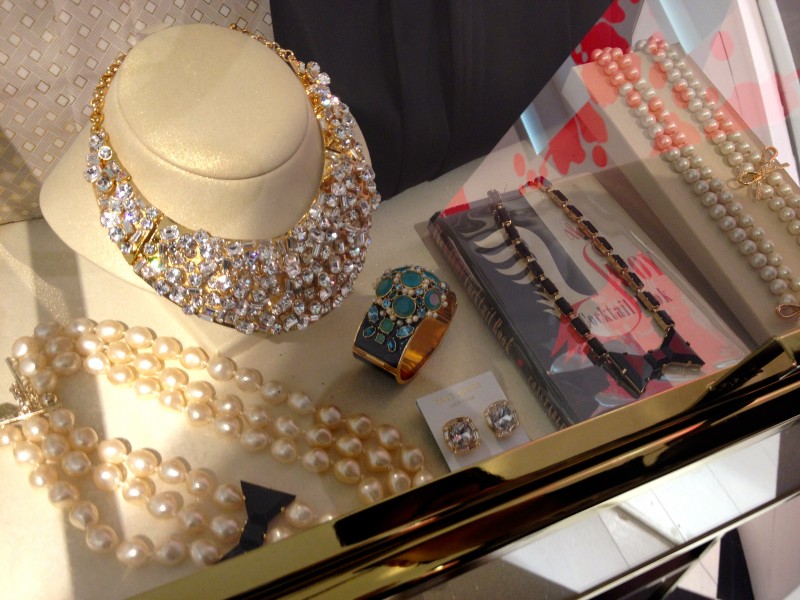 And just because these few outfit shots are THAT sad, I thought I could make it a little better with these "stills" … turns out that not even this works the way I want. :D