Literally, a real SUNday for half of Europe, this time also including London, I couldn't resist but to take advantage of this rare happening and enjoy the feeling of finally wearing a good pair of loafers again.
Not too colourful but at least freeing my ankles by rolling up my comfy jeans, I made my way to one of the best bakeries for a nice little brunch before being a full Londongirl and going to St. Jame's park with some of my people.
(I never understood why people love to sit down on a green and stuff themselves with crisps and other stuff back in school but with some acceptable chairs, blankets, beer (no judging here!) there all of a sudden appeared to be a much more valid point to do so)
The lack of photos can still be blamed on the forced use of my iPhone, which just feels so weird when it comes to do "regular" outfit posts. I guess I will have to deal with this for a (hopefully, little??) while, so there is hope for improvement. ;)
Coat: Zara, Shirt: Ramones, Trousers: Hallhuber, Sunnies: Ray Ban, Shoes: Tods
Stepping out of the door in something else than boots felt almost like a first time thing in years!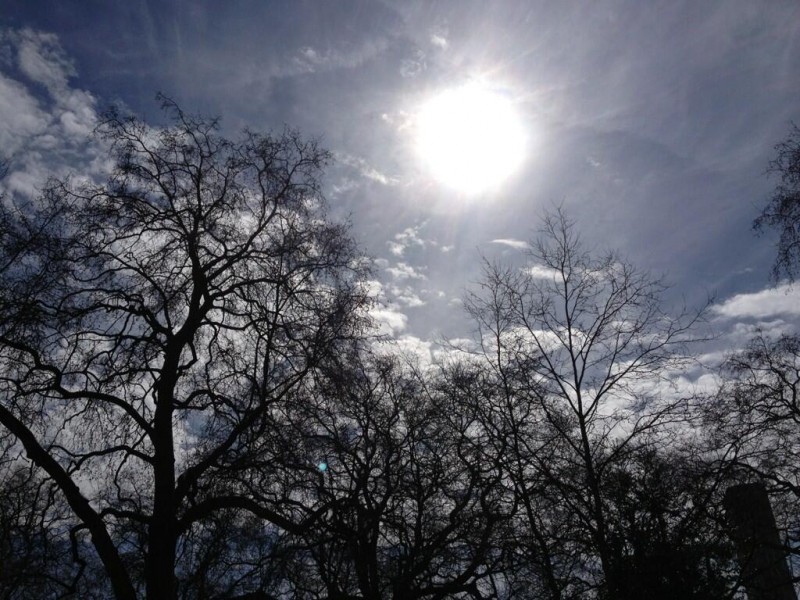 Yes, this is really sun shining down! Londoners all over the place couldn't believe what they saw up there … and it was without heavy wind, dark clouds or cold temperatures!
I knew it by then: It was time to let my loafers loose their virginity on Russell Square's ground. Look at mummy's face; she was very proud waddling around and strangely posing in front of half of Bloomsbury being assembled in Russell Square's little park at that moment.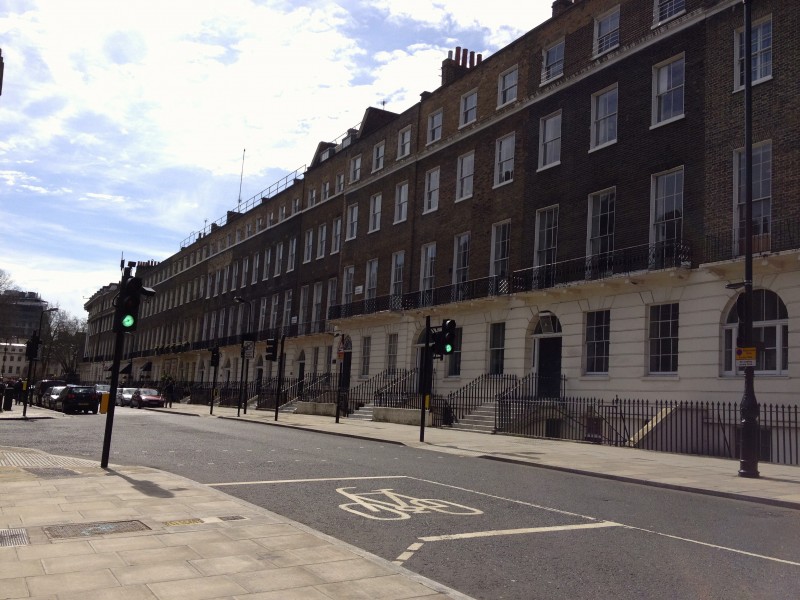 No signs of life; everyone left for a better place …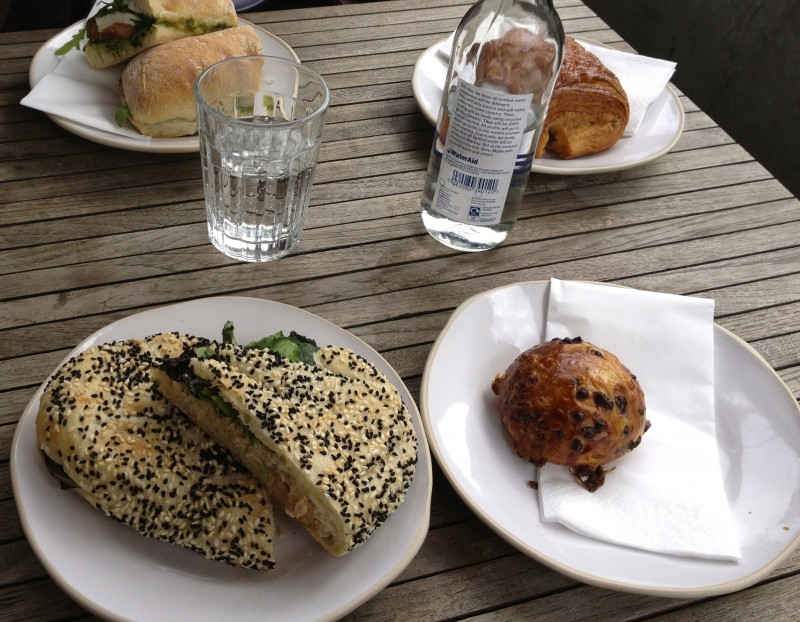 …like Gail's bakery in Bayley Street, which served everything needed for a day out (unless other Sundays spent well indoor aka bed with Starbucks coffee and blueberry muffins)
It happens that you look a little pregnant after such a delicious breakfast (don't look at my tummy judging me of eating a little too much!!;))
Still, the happiness of being barefoot in some shoes without freezing or having a heel at the end was succeeding over everything else.
But how could I have left the house without putting one of my dozens of  overrated nail polishes on?! Of course I couldn't. Paparazzi No. 579 was just added to the family of nonsense polishes and although I was enjoying this view for 4 hours (before it was falling off again but maybe it's just me experiencing this funny thing for a few years now), I just loved the colour way too much to leave it out for such a day.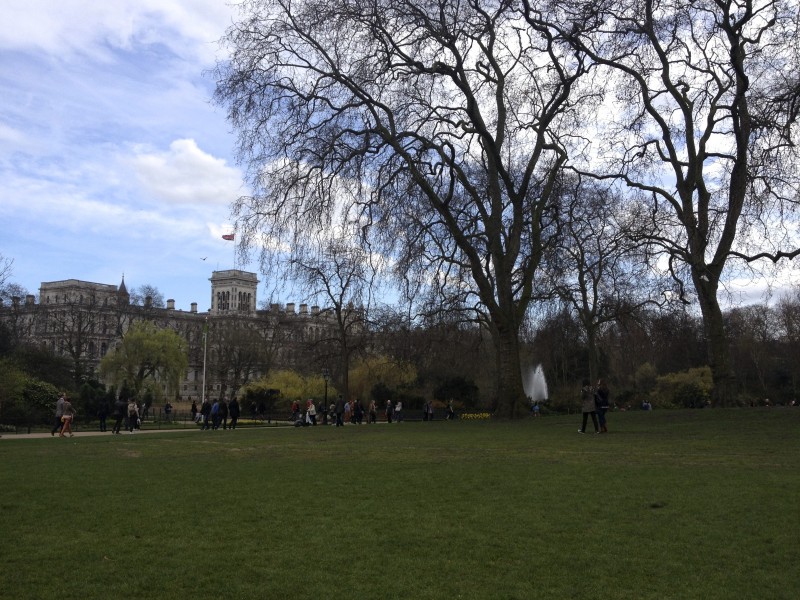 St. Jame's Park was not too crowded and we got perfect seats (yes, as I said … SEATS!)  in the ultimate ***front row*** of the park goers and enjoyed this  view before slight rain was setting in (we continued to ignore this .. Sunday began SO good; this was just not meant to be disturbed by way too obvious things like rain)
Keeping things optimistic with Heineken in an exclusively Tesco bought plastic cup, I greeted the world with still-in-OK-conditioned Paparazzi coloured nails. Please note this artistic photography outrage that randomly caught me while playing around with my phone.