After sharing the unsatisfying rose-coffee-hunt it's well worthy crediting the place that saved us in the end.
In my desperate attempt of spontaneously finding an alternative to my all-time-fave Granger & Co, I decided we just walk down Westbourne Grove and put everything on the lucky-card to find a good place that doesn't require queuing for hours (the sheer thought of having to queue by that time…..).
As we walked past the first little shops, I decided that I'm not into entering one of Daylesford's branches and spotted 202, which was on my lost list of little places and spaces for while anyway.
As Notting Hill, like almost any other part of this city, is a relaxed bruncher's 50-50 dream-nightmare on a sunny weekend-day, I was just hoping they had a little spot for us when we arrived.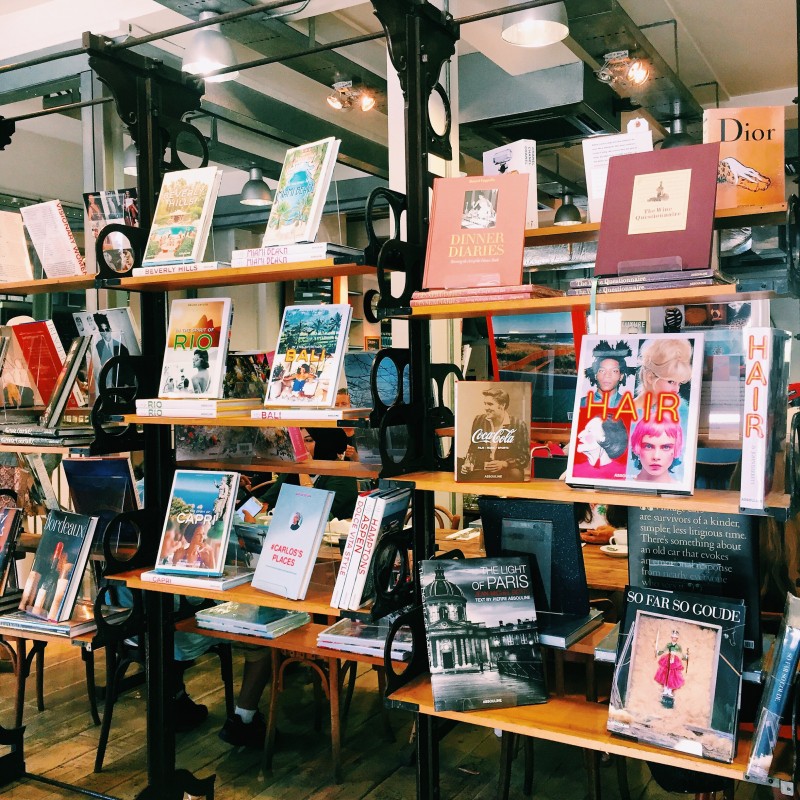 It took them no longer than 5 minutes to sort us out and give us the last spot outside in the little garden – all I was hoping for.
Unlike the weird experience at Farm Girl just an hour before, 202's staff was obliging and able to get me my extra portion of fruit salad although that wasn't part of their menu at this time any more.
Call them nice or that mention of getting a fruit salad simply ridiculous but I find these kinds of things so important – I just hate rushing to a brunch spot because they'd only serve the really nice things until 12pm.
I mean who is actually interested in stressing out about getting normal scrambled eggs without any disgusting lunch-addition when it's one of two only free days of the week?! I love meeting friends, having brunches at nice spots and enjoy what the city offers but I'm not into rolling out of bed at a regular weekday time just because a nice spot would only serve their really good stuff until midday when I CAN stay in bed for once.
I went for the healthy cooked breakfast (two poached eggs, avocado, tomato, mushrooms instead of spinach on toasted sourdough bread), that fruit salad, NORMAL coffee and freshly squeezed orange juice, whereas my friend chose the normally scrambled eggs with mushrooms as a side.
The food was without anything to nag on and exactly what we needed  after that lowlight in the morning. Will definitely be back.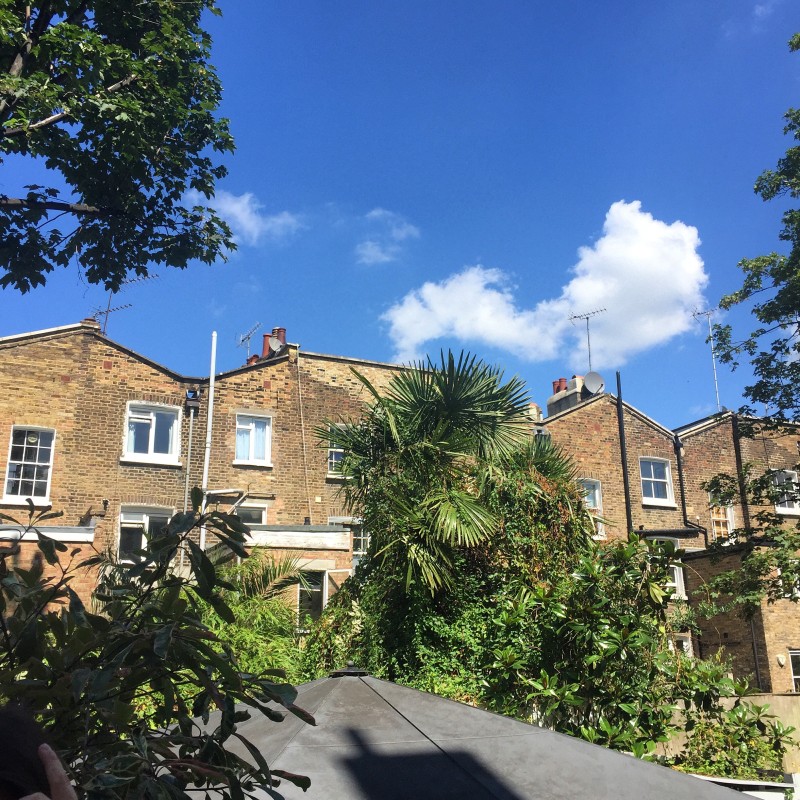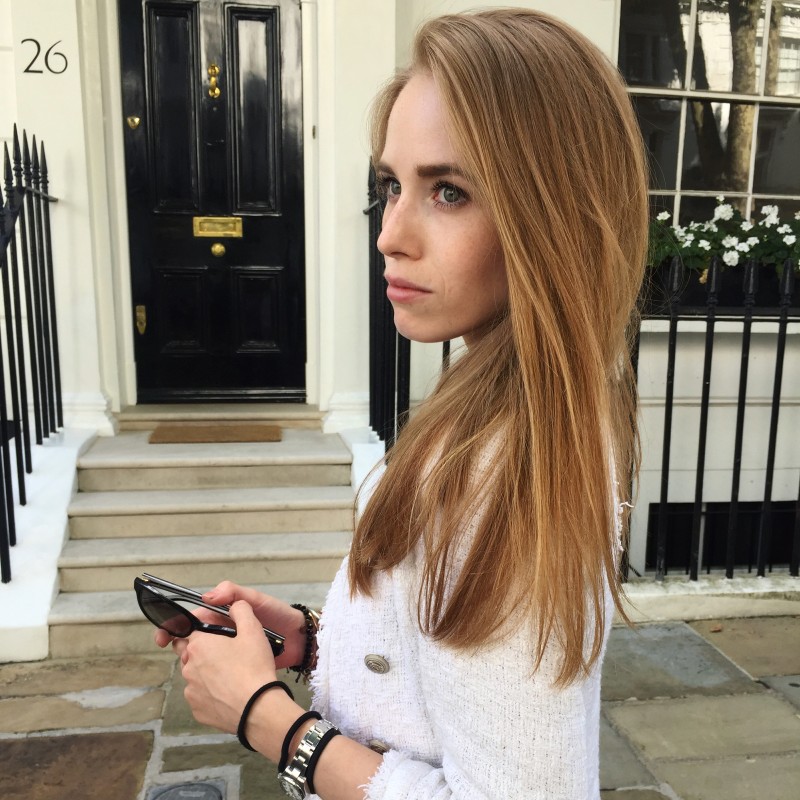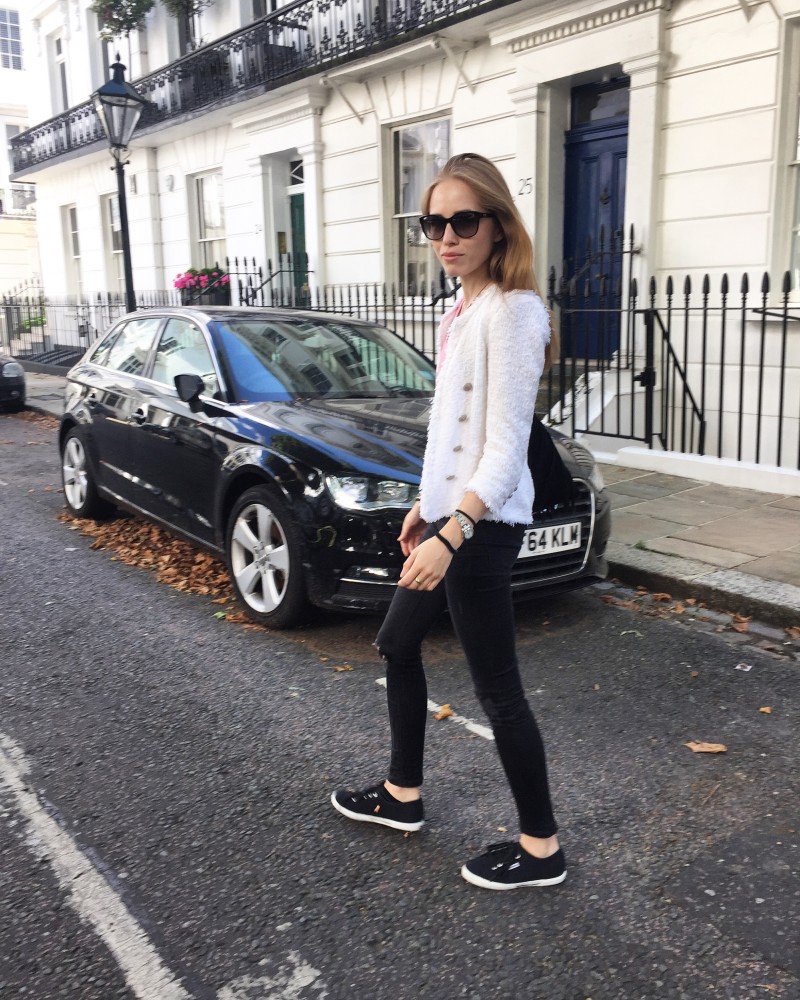 I was wearing Ralph Lauren sunglasses (similar here), Superga sneakers, Zara skinny jeans (similar here) & bouclé jacket (similar here) and a Zoe Karssen tank top.