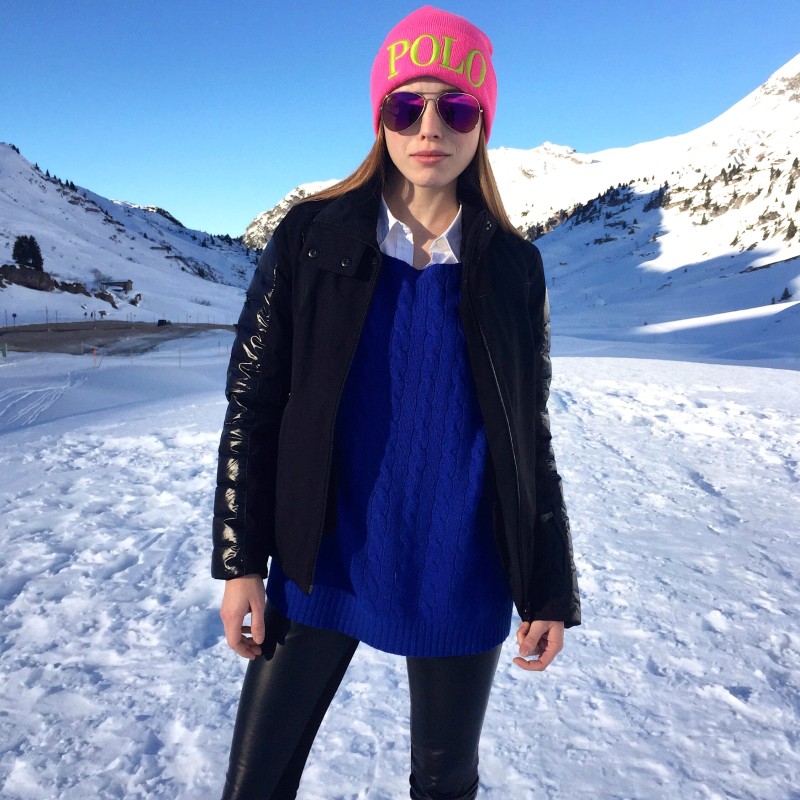 Sunny hello from Zürs am Arlberg!
I simply love coming back to this little place but I'm particularly excited this time since I left out last year's season in favour of my SA adventure.
Upon my arrival a few days ago, I went for a little walk up and down the village to make sure that absolutely nothing has changed since I left last time. Needless to say that we used this sunset in the end quite well for some quick shots, too.
Bundled up in my current favourite cable knit by Polo Ralph Lauren, the everlasting Club Monaco faux leather leggings and some good old Moonboots  (quite retro, no?), I was only waiting for this winter-moment to pull out my bright Polo beanie and behave like I've never done anything else but pairing bright pops of colours for my own looks.