When sailor meets train driver and white jeans (because it could practically be Spring by now), you just know it's got to be a cold day in May somewhere in London.
While we're all waiting to get the summer staples out again, I try to make the most of my wardrobe by just embracing this depressing season with throwing things together that could also pass through as October/November looks.
And while doing so, I realised that there are some absolutely amazing boots on sale right now, which I feel seduced to get while we wait for "something like summer" ;).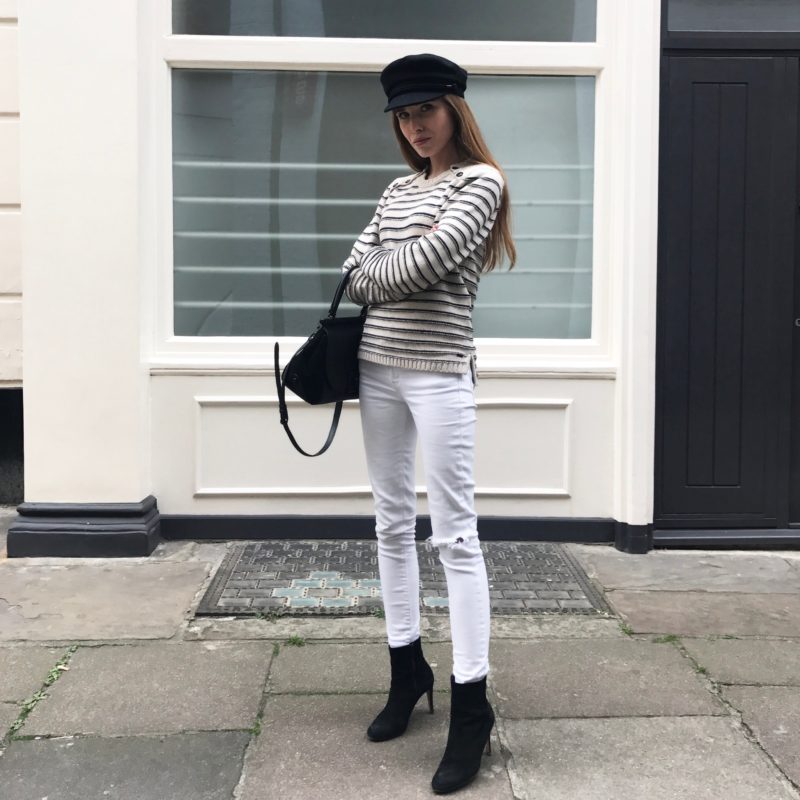 Hat – Laird London
Striped pullover with skull buttons – Scotch & Soda
Denim – Levi's 
Bag – Coach (Drifter Top Handle)
Boots – Prego