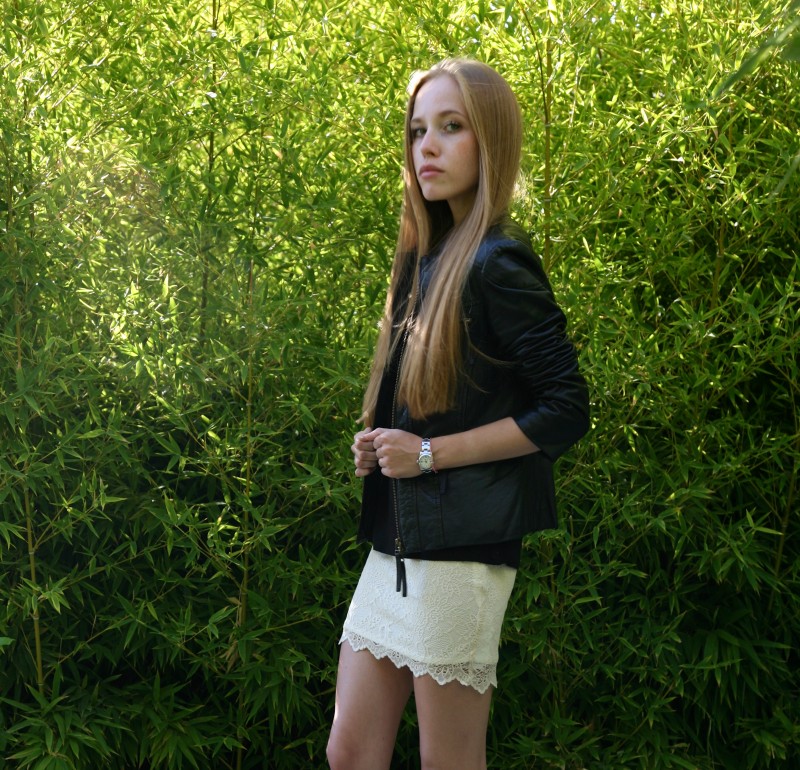 The weather in Bodrum may be perfect during day-time with its over 30 something degrees but as soon as the evening sets in, you can clearly feel that fall is even arriving here in the South.
I don't want to complain though – there are worse things than being able to (still) pull light fabrics and only take a warming leather piece with you when the rest of your friends have already begun freezing at home. ;)
Together with this summer's favourite open-toe heels, I went off to dinner.
Jacket: Hallhuber, Shirt: COS, Skirt & Heels: Zara