There are some pieces, which immediately turn out to be a good buy the first time you wear them. Just like this salmon (or pink or somewhere-between-orange-and-pink) coloured pullover, which clearly stands out in my all-black/dark-everything knitwear section I'm normally and happily dealing with.
But habits should be broken now and then, right?
On another sunny Saturday spent on the other side of the river, I decided to go bright and sparkling; looking at the pictures now makes me doubt the necklace a little more… but at  that moment I really thought it would fit the jeans perfectly. ;)
Have a nice Thursday!
Leather jacket: Hallhuber, Pullover: French Connection UK, Jeans: Superfine, Necklace: Asos, Flats: Audrey Hepburn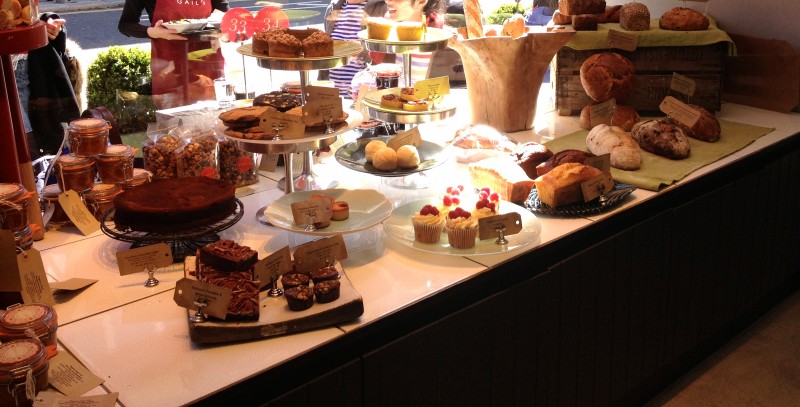 Would I ever be active on a Saturday morning without a proper breakfast at Gail's?! I don't think so!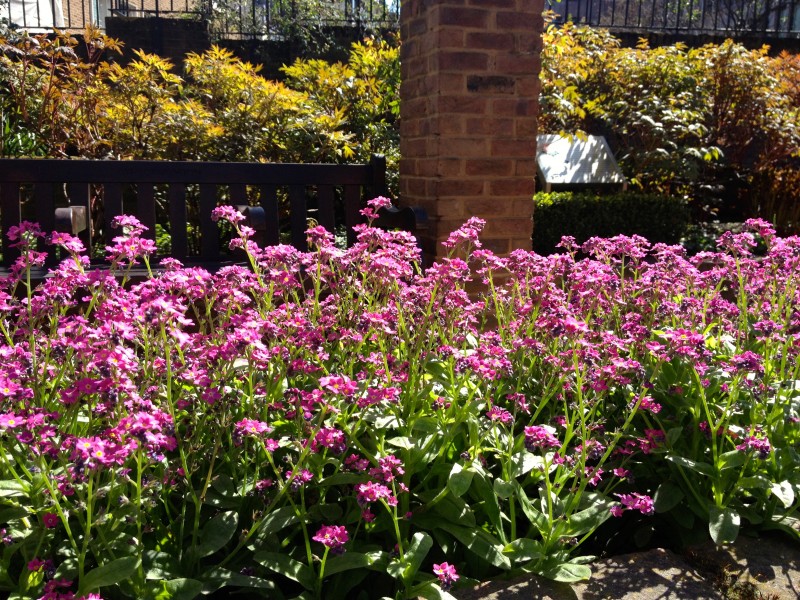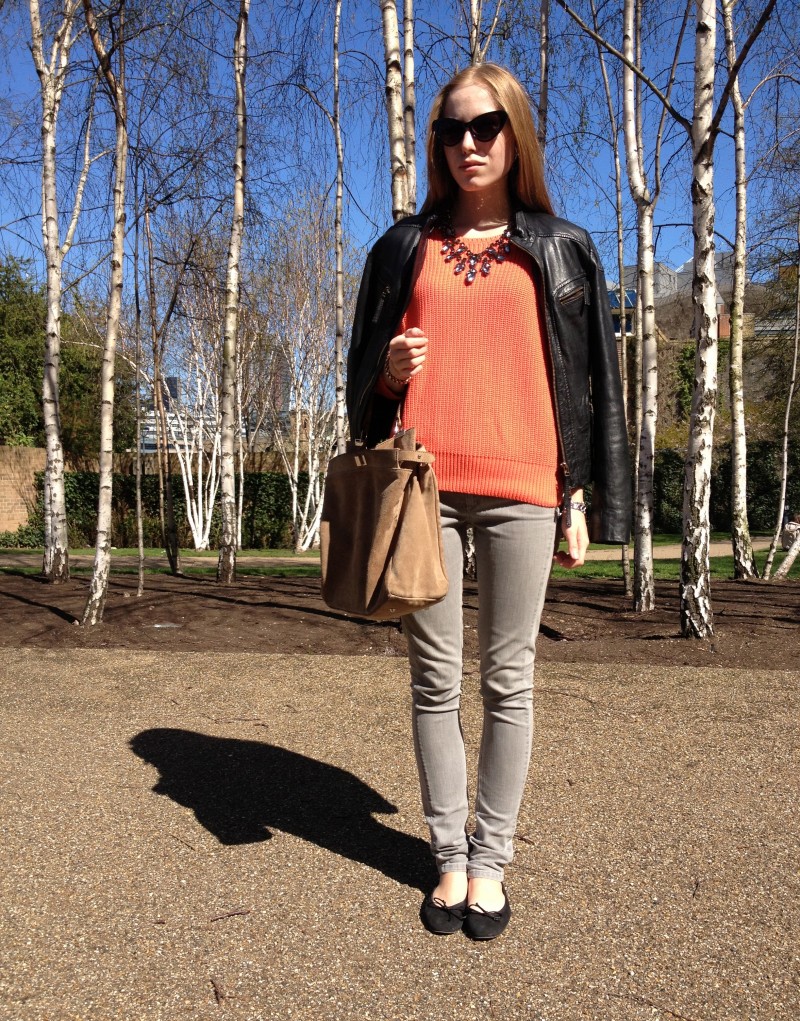 The little Tower Bridge and  the big Shard .. nice contrasts.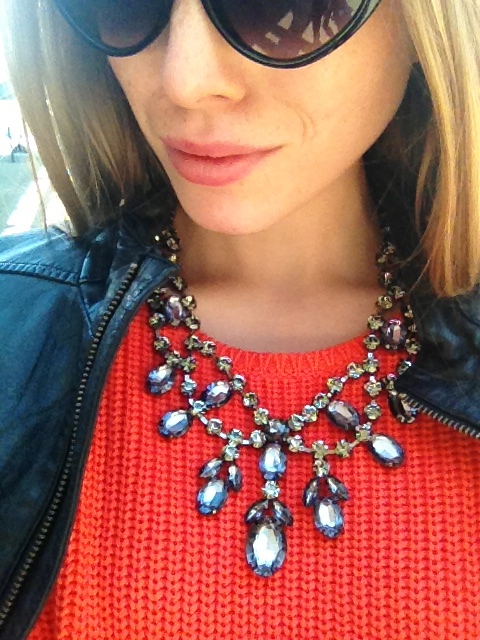 This picture makes me laugh; I tried to look all nice and fit the leather jacket, pullover, necklace and my sunnies in. I guess it took me 10 pictures to be happy with the outcome.. and I envy those of you taking pictures of themselves with one shot and looking all great in it! :D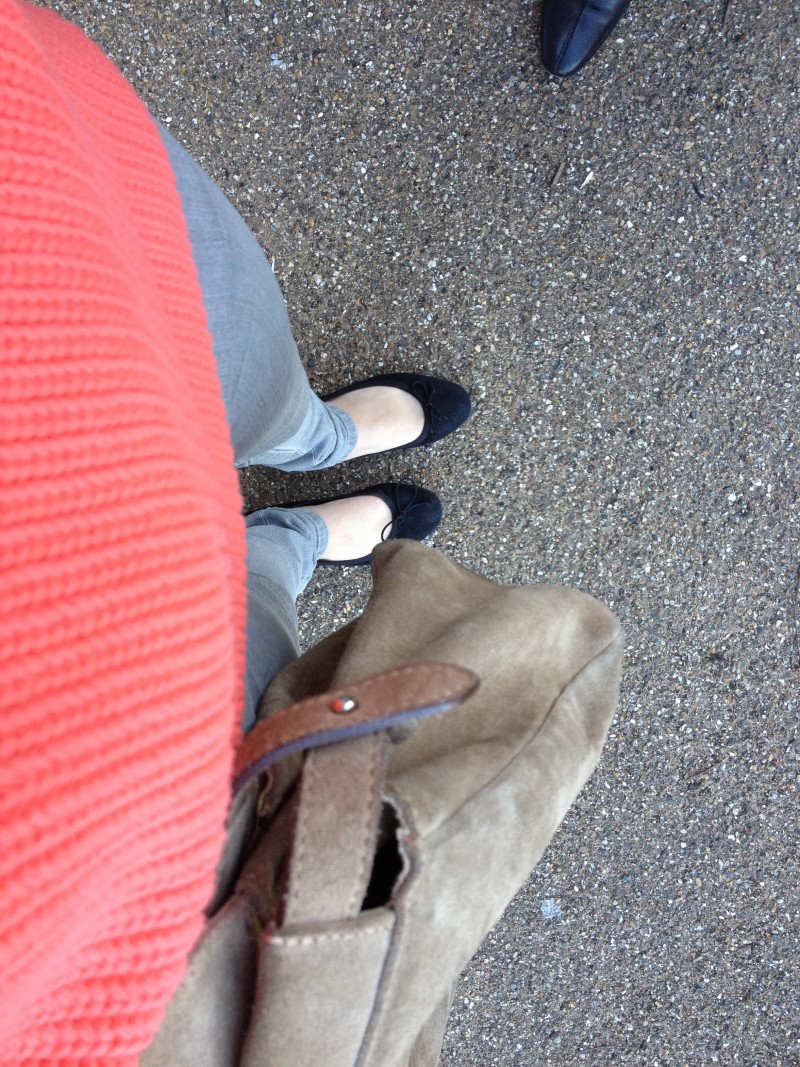 Finally arrived on the other side, ready for Tate Modern just to find out that we didn't book for the Roy Lichtenstein exhibition. The approach of having a little cultural Saturday counts, too! ;)
The book and magazine store on the lower ground of Tate Modern is just amazing… although I'm not into more alternative magazines, I still enjoy some of their covers. ;)