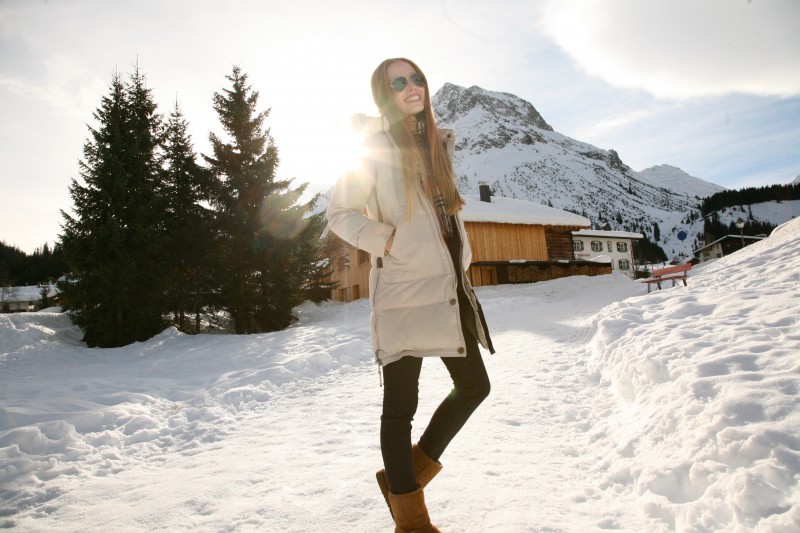 Coming to Lech/Zürs on the Arlberg is close to coming home.
It's been our destination for more than 10 years now and I always connect loads of crazy times with this place.
For the day after Christmas, I decided to let the lazy me out and enjoy the (way too) warm weather while having a little walk through the snow.
I'm not a walking kind of person as I once wrote in this post (after having a very dramatic hiking experience through the snow ;)) but as I somehow need to relax, I thought this could be a good start.
To feel as comfortable as possible if not completely underdressed, I decided to go for a simple denim, some knitted pullover, the oldest Uggs on earth and one of my older coats.
It's perfect for weather like this and fits to everything. :)
Coat: Parajumpers
Pullover: Mango
Jeans: Koral
Cap: Dsquared2
Sunnies: Ray Ban
Ugg Boots