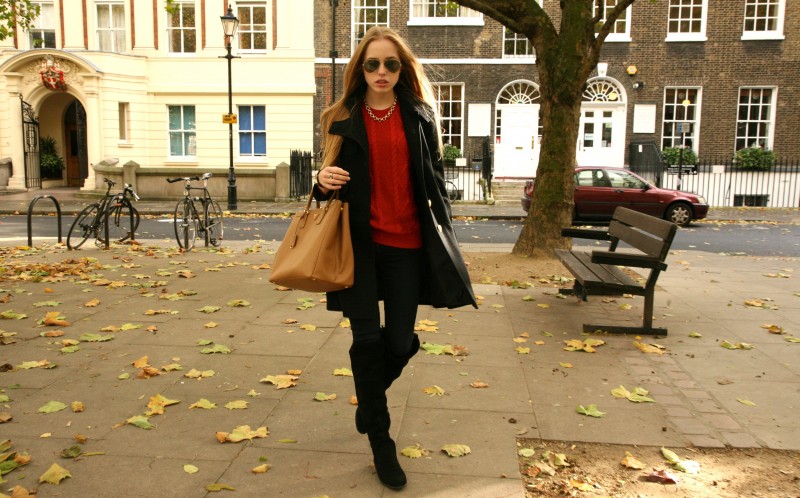 A calm weekend, a calm outfit.
Mixing some favourite pieces together is the easiest yet best things one could do.
This roughly knitted pullover is one of the things I kept on searching for a while and I was lucky enough to find one in the middle of summer during one of my stays in Vienna.
Taking my mum's necklace and setting the focus on golden details (againt) is something I mostly like doing.
Although I thought it would be a little overloaded I love the the outcome of pulling different accessories to my alltime favourite coat, which turns 5 this year.
Unbelievable … it's still in really good condition. :)
Have a nice Sunday!
Coat: Remy Hall
Pullover: Mango
Jeans: J.Brand
Bracelet 1+2: Hermès
Bracelet 3: Alexander McQueen
Bag: Prada
Overknees: Zara