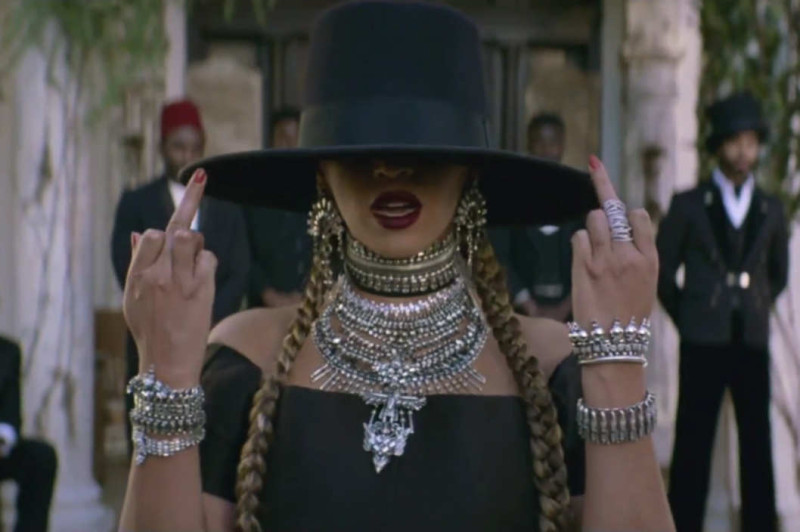 Queen B's jewellery in her latest over-night-release Formation has been on my radar for (no joke) a while when it slowly but increasingly surfaced on Instagram while occasionally (every few minutes – let's be real) scrolling through my feed the past months.
And New York based designer Drew Ginsburg is the genius behind Dylanlex; the killer statement pieces Bey rocks while spilling out her lines to that new video. While statement jewellery seemed to have backed down from our lists during the past seasons (if not years already by now…), I feel like there's something special about Dylanlex's pieces.
It's probably that heavy overload and average size of pieces that Dylanlex offers, which leave no room for any other accessory-things going on with a look (apart from a hat… which is NEVER too much -BeyonceApproved ;)).