Without a flower in my hair (but the darkest circles under my eyes) and after a busy week in Berlin, I found myself in San Francisco two weeks ago.
If you followed my Insta and Snap stories you might have guessed so from the unmistakable check-ins and pictures I uploaded ;).
What a week that was. Although I've been to LA and San Diego before, I've always dreamt about visiting the city of the golden gate, the old-styled trams and the highest density of (amazing) bloggers who made me keep on considering another visit to the West Coast one day. I heard so many things, had so many images in my mind and somewhat built up expectations of a city – I was purely excited when I found out that I was going to be in this city for work related reasons.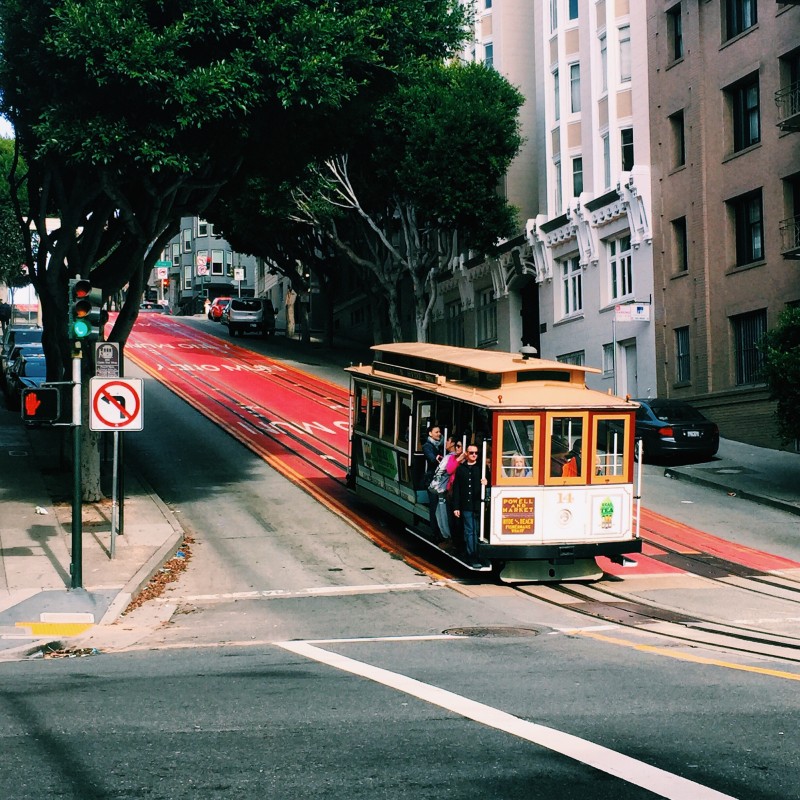 I have to admit though that I couldn't expect anything when I found myself in a plane with a massive hungover feeling thanks to heavy sleep deprivation & equal curiosity of how this trip is going to be for me – after all I knew I wasn't going to spend my week for private occasions, thus jet lag and concentration needed to become friends quickly for that time being.
After an 11 hour flight in good company and unjustified but not less dramatic worries about where in Gods name my luggage might be (memo to myself: not every airport is Heathrow = quick = where is my patience), I had the opportunity to walk around town the whole Sunday before that intense and exciting week kicked off.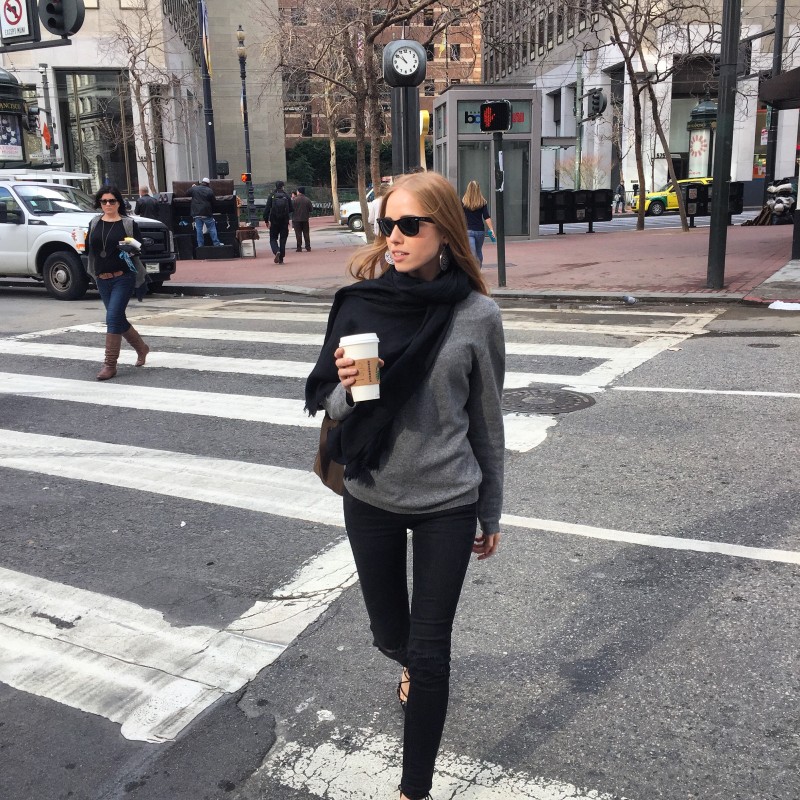 I just wish there would have been a little more time to explore this city to a fuller extent but I figured that SF might be more of a car-city that requires more than just a day, four motivated but all together jet lagged girls (a gem of a team ♥︎) and limited data volume that somehow lead us to "tourist spots" after walking for hours and having just a vague clue how to get from one place to the other.
While I can proudly say that Golden Gate Bridge, Lombard Street, Chinatown, the Painted Ladies as well as numerous random walks-about-town are "done" on my little imaginary travel list, I realized how precious time is if it's very limited for these purposes.
If you travel for work related reasons, there's obviously another scope to your trip than doing your own private program. Maintaining a balance is not always possible, thus it's hard for me to draw some valuable conclusions from the few things that I was able to capture in my head and feelings within the moment while being there – after all, how can I clearly say something about a city I haven't seen "entirely"?! It would only be unfair to judge based on the given (exciting but time consuming) circumstances.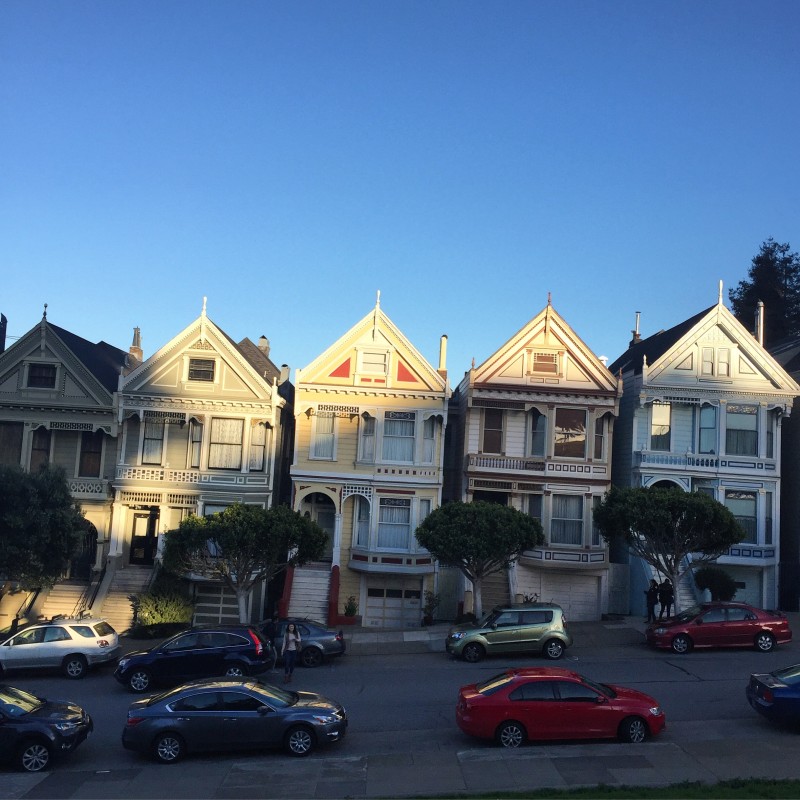 What I can clearly say, however, is that I will definitely return to SF and the West Coast some time… and might re-consider some plus points that the East Coast is clearly not offering (like the weather … #sorrynotsorry NYC-snow ;)).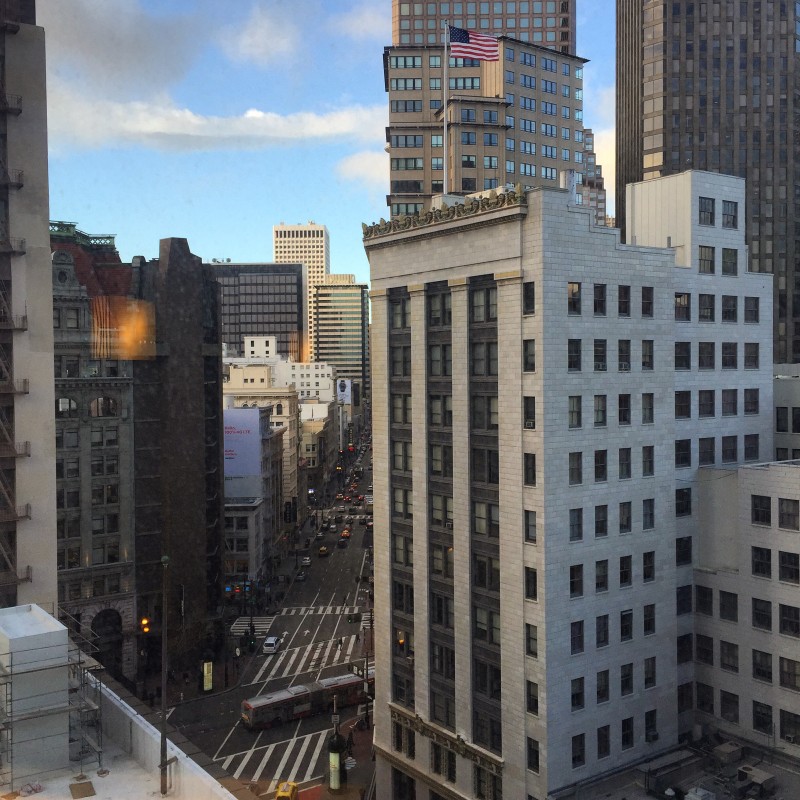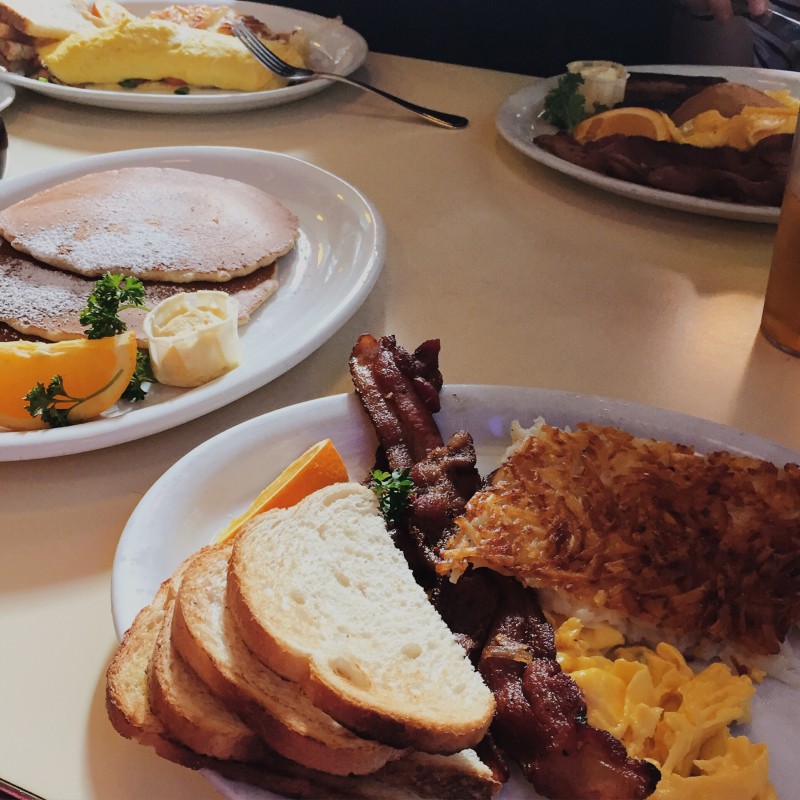 Proper American diner breakfast at Lori's Diner (never mind I felt sick afterwards – I'm usually very good with taking any fatty food I like but that was probably too much alltogether – the margerine and the burnt bacon were probably the cherry on top of the hash brown, which I've never had before)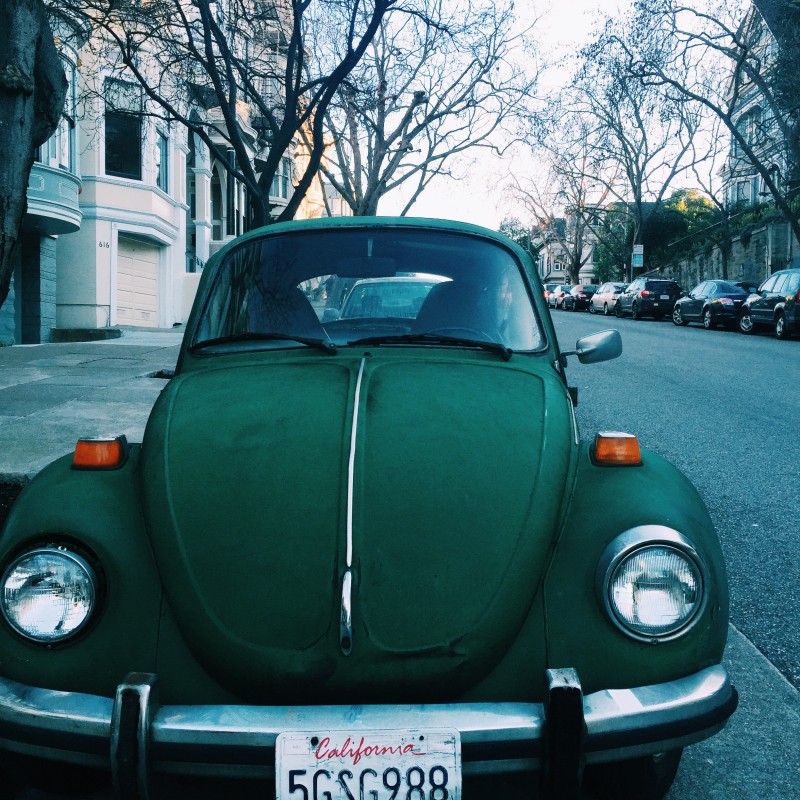 I was wearing statement earrings from Mytho (a small shop in Cologne), a Benetton pullover, destroyed jeans from Zara, a scarf from Gucci and lace up flats by Zara (which hurt like hell).
Find similar products below