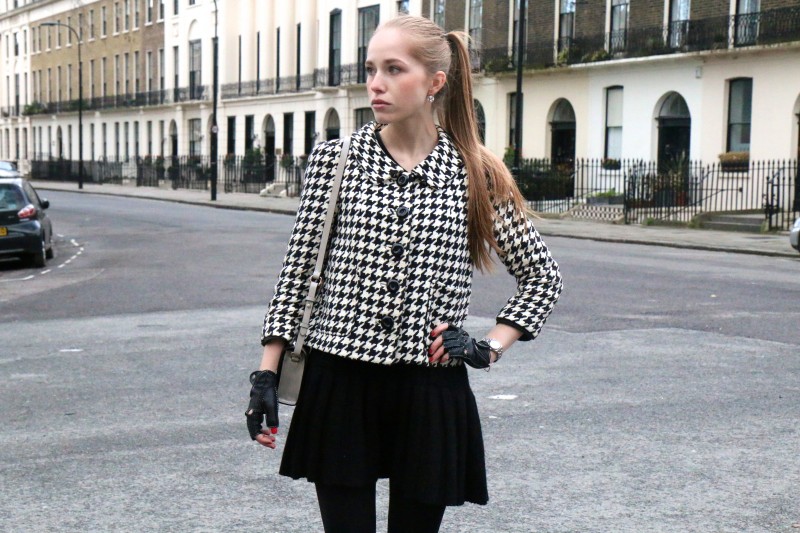 A mix of classic pieces with some little twists, coming with the leather gloves & my absolute favourite polish of the moment (561, "Suspicious" by Chanel – I wore it for about three weeks in a row now – a record by my polish-standards!).
The a-shaped jacket is one of these winning pieces in my wardrobe. I bought it almost seven (!) years ago, it helped me solving some serious what-to-wear problems and still appears in best conditions despite its frequent outfit-missions. I'm a true keeper when it comes to favourites ;)
Have a nice Sunday everyone!
(And let's hope Leo brings the Oscar home tonight!!! He's the only reason I tune in!)
Coat: Zara; Jacket: H&M; Dress: Topshop; Leather mitt gloves: Finnemax; Bag: Armani; Overkness: Stuart Weitzman "5050" boots