This weekend is definitely going to be my kind of weekend. Why? Because I'm not going to do anything, which involves dressing up or going in front of the door other than taking a little stroll around the block to keep it up with my circuit.
(Friday dinner in Mayfair with friends doesn't really count as an exhausting duty, does it?!)
Yup, I may sound like I'm 85 years old but I'm a true "homie". Staying at home is one of the most relaxing, favourite things I do and although some night-outs appear so much more …eventful…, simply enjoying home gives me everything I really need right now. Like recharged batteries. Or a new set of nerves. Or a much more focussed way of thinking what the next week brings with it. Or an overall good feeling after being non-stop exhausted for a way too long time now.
So, what am I going to do with my feelgood-all-ego weekend? Almost everything involves things I haven't even had the time to think about during the past couple of weeks. I heavily look forward to them (not least because I definitely deserve ALL of these girly-things) – they are an almost 100% guarantee to make me feel good. :)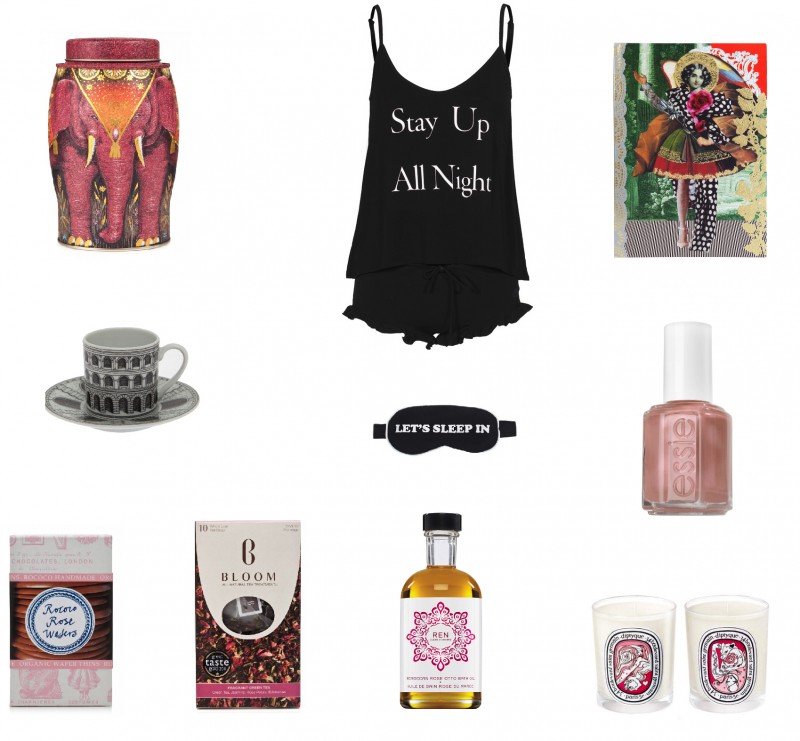 Starting from the top (left to right)
Williamson tea in a beautiful elephant box; Wildfox sleepwear "Stay Up All Night"; "Les Anges Baroque" notebook by Christian Lacroix; Tea cup "Architettutra" by Fornasetti; Sleeping mask by Wildfox; Essie polish; Rococo Rose Wafers with milk chocolate; Fragrant green tea by Bloom with jasmine, rose petals and echinacea; Moroccan Rose Otto Bath Oil by REN; Diptyque Valentine's Day limited edition candles 
Three different kinds of chocolates with rose essences NEED to be tested.  They begged me to take them with me and I couldn't resist – the packaging really promises a lot (and this is probably the girliest excuse of all to randomly buy chocolate (hello?! Who have I become?!)) 

(PS: I'm guilty – I tried far right (Rose Otto by Rococo Rose) already, which is awesome)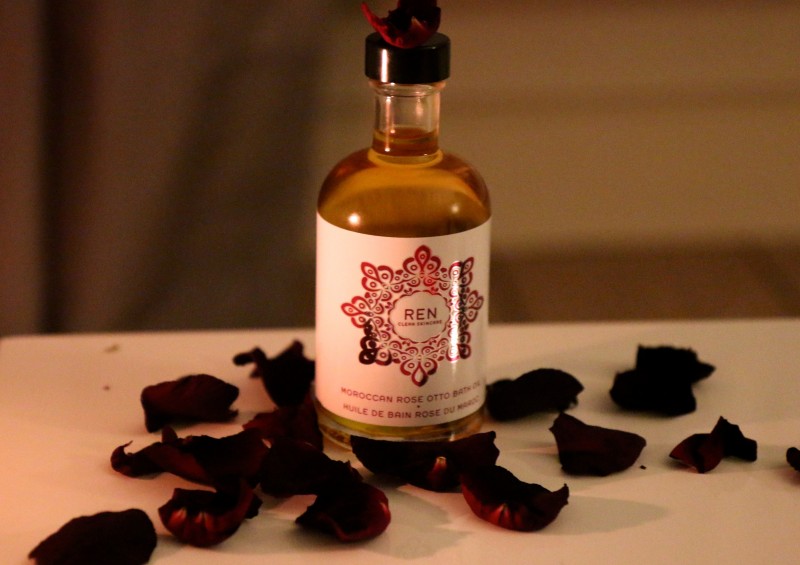 A long, long, long and well deserved bath in Moroccan rose otto oil I just recently discovered during my weekly Liberty stroll is waiting for me. REN's products smell fantastic. There's a variety of different kinds out there but I mostly prefer the rose series. 
And when while taking that long bath, I will hopefully (and finally) decide whether I like my new "Voluminous Shampoo" by Rahua (and conditioner) or not.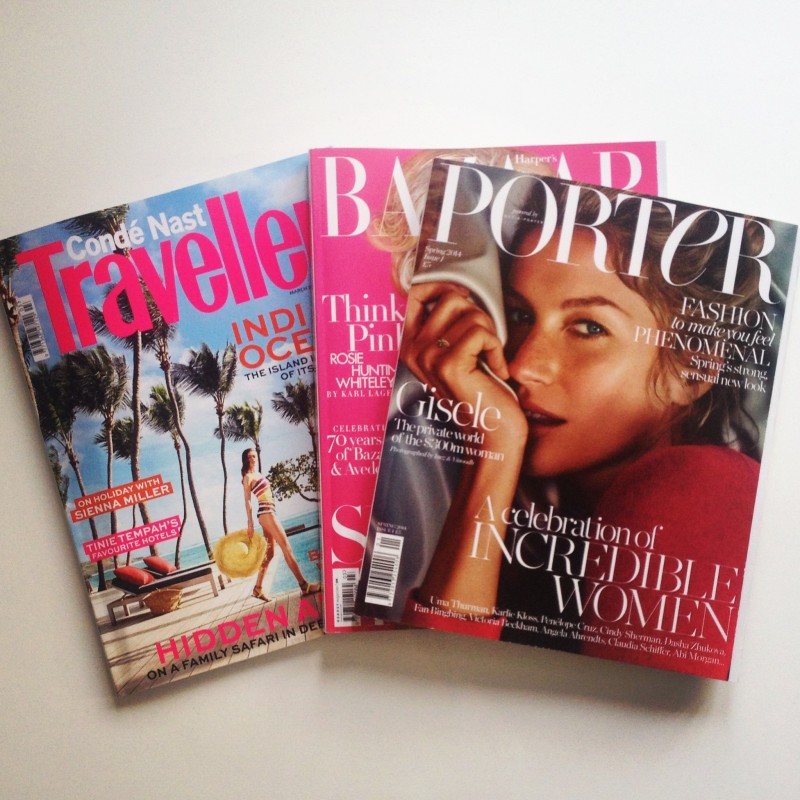 I will also read magazines I kept on buying and never even opened as I always needed to sit down immediately at home and work on 2000 other things. I'm especially excited to finally take a proper look at Porter Magazine and the latest issue of Condé Nast Traveler – shopping and travel cravings, bring them on!
(source)
I will Pinterest with full consciousness and not only as part of procrastinating… after all: I always find the best things over there. If you haven't already, check my Pinterest boards on the weekend, too.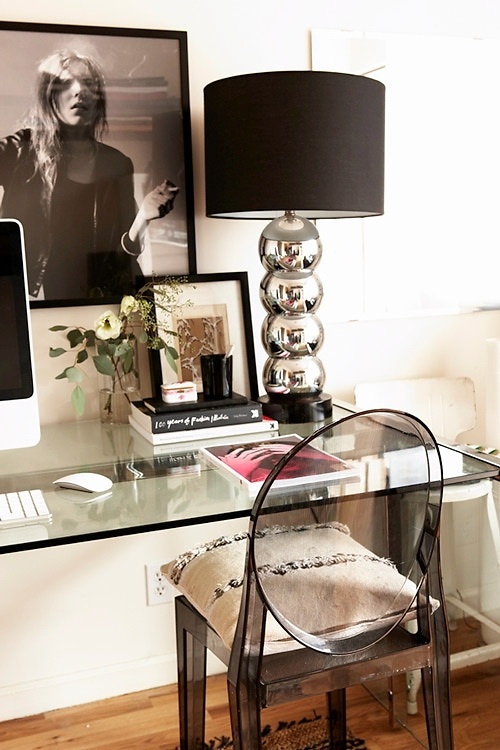 (source)
 Always good: Writing new blog posts, selecting pictures for blog posts, thinking of new blog posts, answering emails I should have answered already (oops) and finally thinking about some exciting layout changes I keep on talking about for a while now. There are some posts in the loop, which I finally need to sort out properly – one of them includes my skincare routine with the best products I've ever used (who knew I'd ever post about that?!).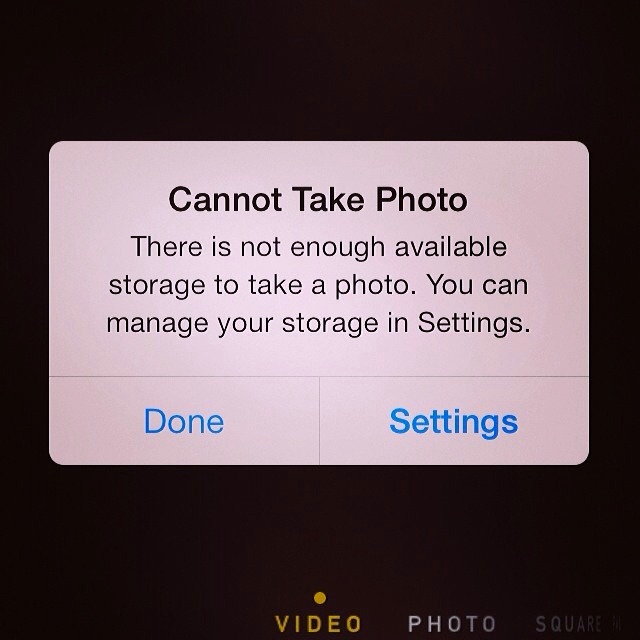 I will definitely get my phone's storage issue sorted – sorry for being such a pain, dear phone.
(And in case you wonder: It's not even flooded with selfies – it's much more that "glass from 1000 angles" and "from where I stand x 10" kind of gallery you'd find).
Cooking would be a good idea, too. The kitchen facilities haven't seen my in quite a while.  (oh and I will definitely get myself a salad with whatever else I'm going to cook – there's nothing better than pretending to keep it up with the healthy lifestyle)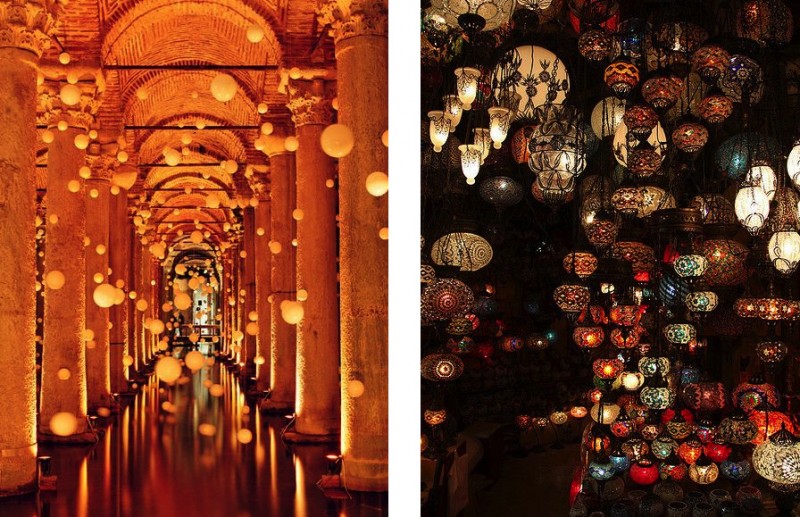 I'll start thinking about summer … Istanbul is on the list again (I'm heavily craving!) but who knows where I'm ending up at the end of the day – you know me, there's always something else turning up for me.
And if I feel like leaving the house after all, you'll probably find me sipping my Alice in Wonderland drink in my favourite place.
I don't know whether I'm the only person with this insane love to stay at home and do all these things but I know I will feel good by 100% on Sunday evening instead of stressed out and panicked by the weekday duties.
 Have a nice weekend & enjoy it to the fullest.