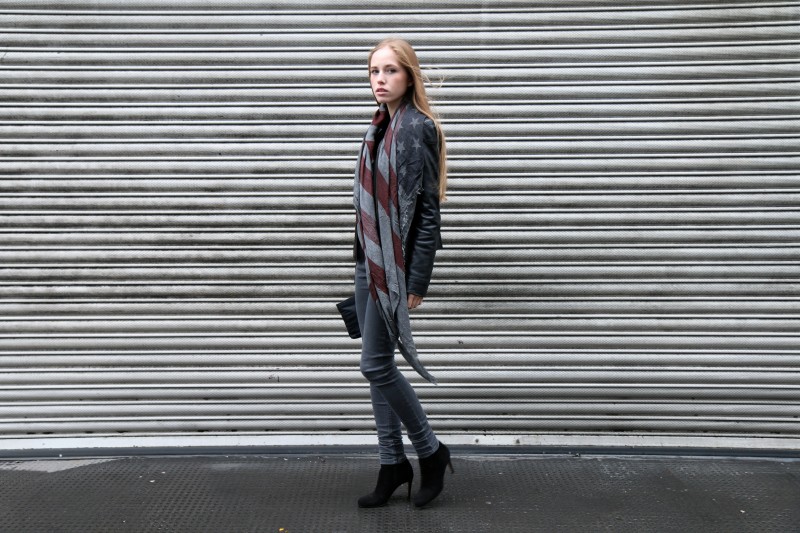 Grey London, grey looks. Throwing some basics together was all I was really up to this week despite my sudden colour-boost on Wednesday.  
I've received a nice surprise a little while ago (loyal Instagram & Facebook stalkers might have seen it already), which comes perfectly to help right now.
This "dirty" styled scarf made of micromodal by Viennese label I Take Care Of All My Bitches (sincerely also known as ITCOAMB – for those who don't like too dirty words) has served as a constant wrap-around the past days.
You know me – no matter how much I'm into dressing up, I'm also having this other side in me that just avidly loves a slight touch of biker style and mixes it with simplicity. Pretty much what ITCOAMB's scarves are all about.
"We no speak Americano" – but "we" certainly wear it! Or do you prefer the UK flag a little more? Or paisley? Or peaceful Buddha maybe? In need of a dollar (a purple, dark grey or red one)? Or rather reaching for the stars?
Whatever you prefer, I recommend glancing at these pictures before paying a little visit to ITCOAMB's online shop.
And just because Viennese are the coolest, most generous Austrians of all (in fact, the coolest people on earth – don't you dare to disagree),
ITCOAMB gives a discount of 20% off any scarf including FREE shipping if you use lapulcinella as a discount code when purchasing a scarf!
Hop over to I Take Care Of All My Bitche's page to check everything out, get over the brand's name & have a nice Sunday! :)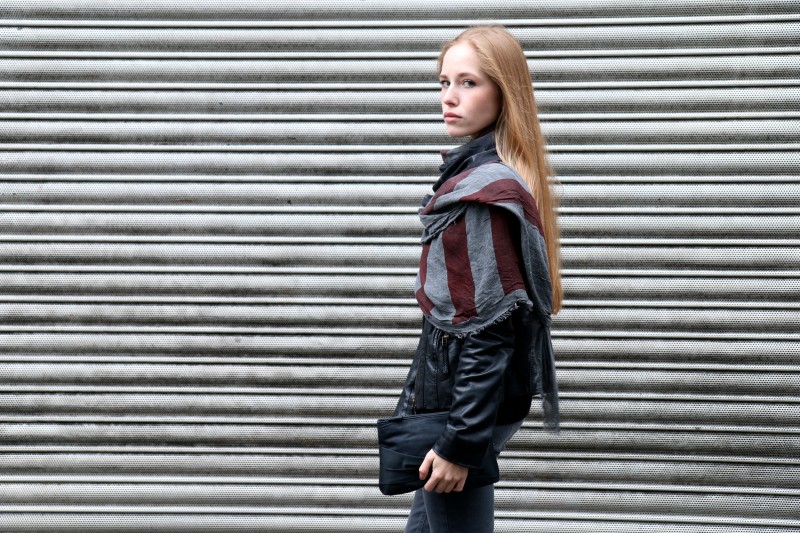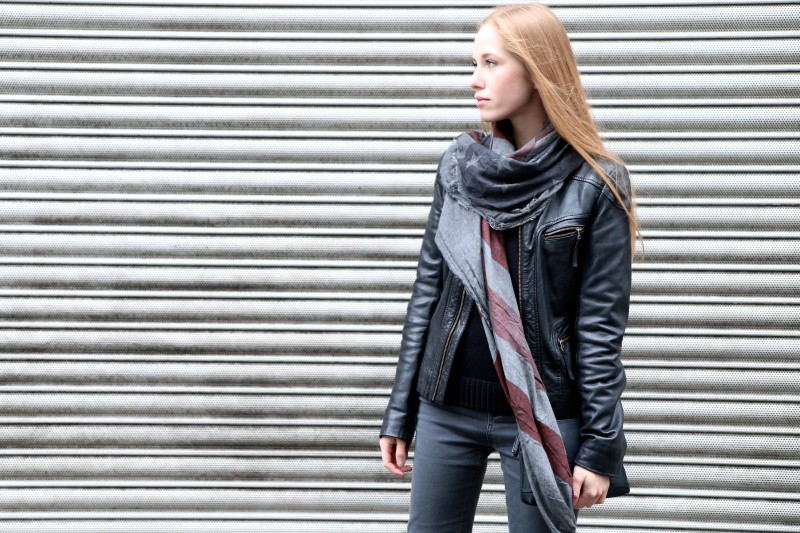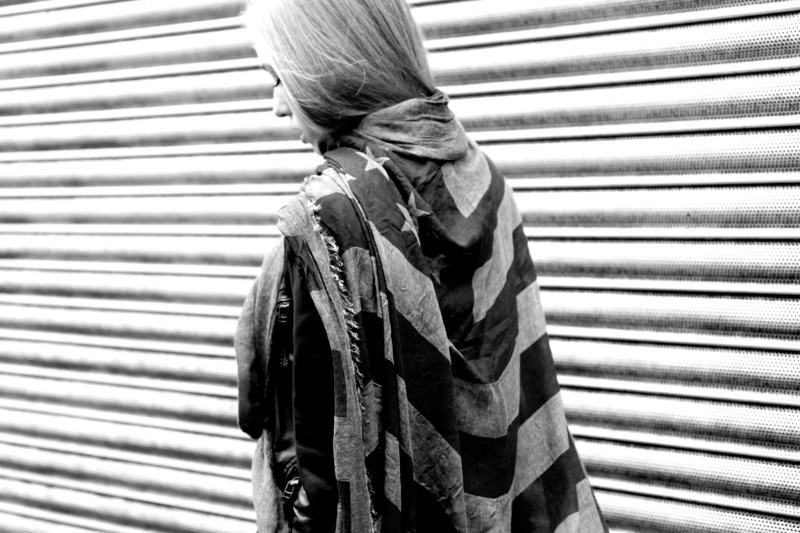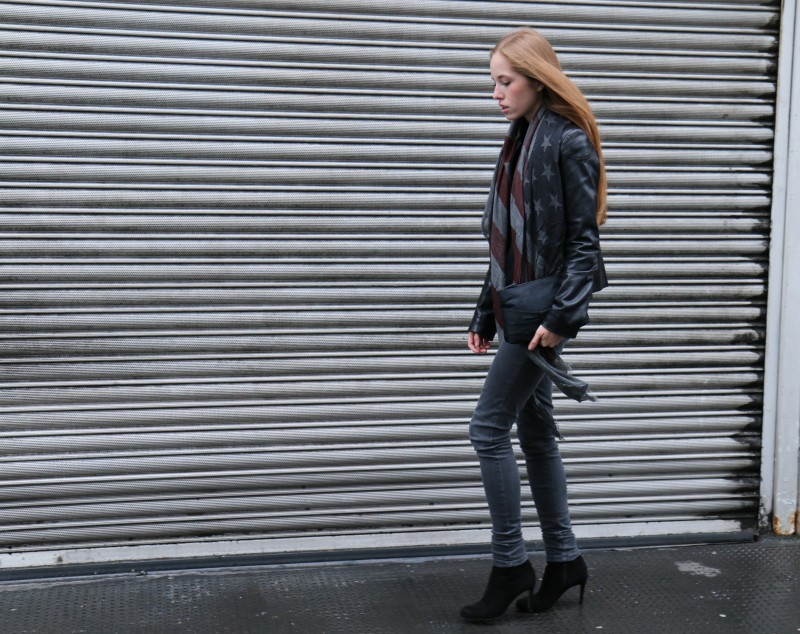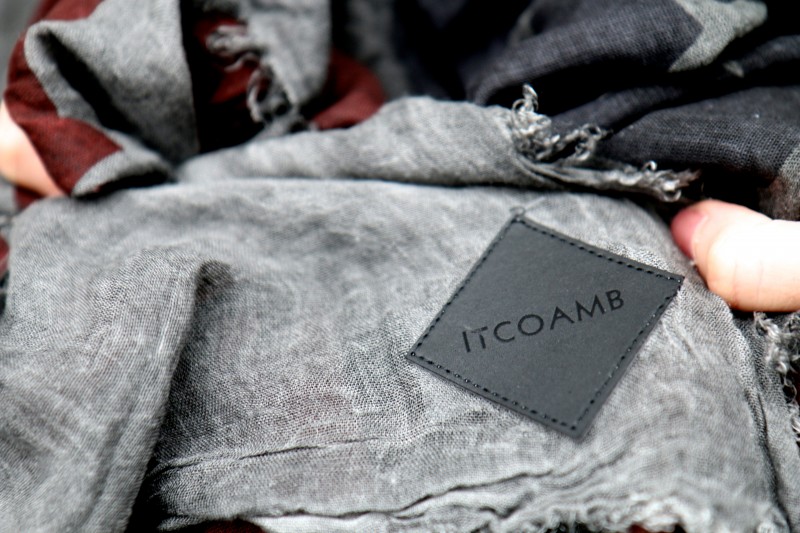 American flag scarf: I Take Care Of All My Bitches (ITCOAMB); Jacket: Hallhuber; Pullover: Ralph Lauren; Jeans: Just Female; Pouch: Yves Saint Laurent; Shoes: Prego (no freaking idea what happened to the shoes while shooting there.. they look dirty as hell … uninentionally dirty!)