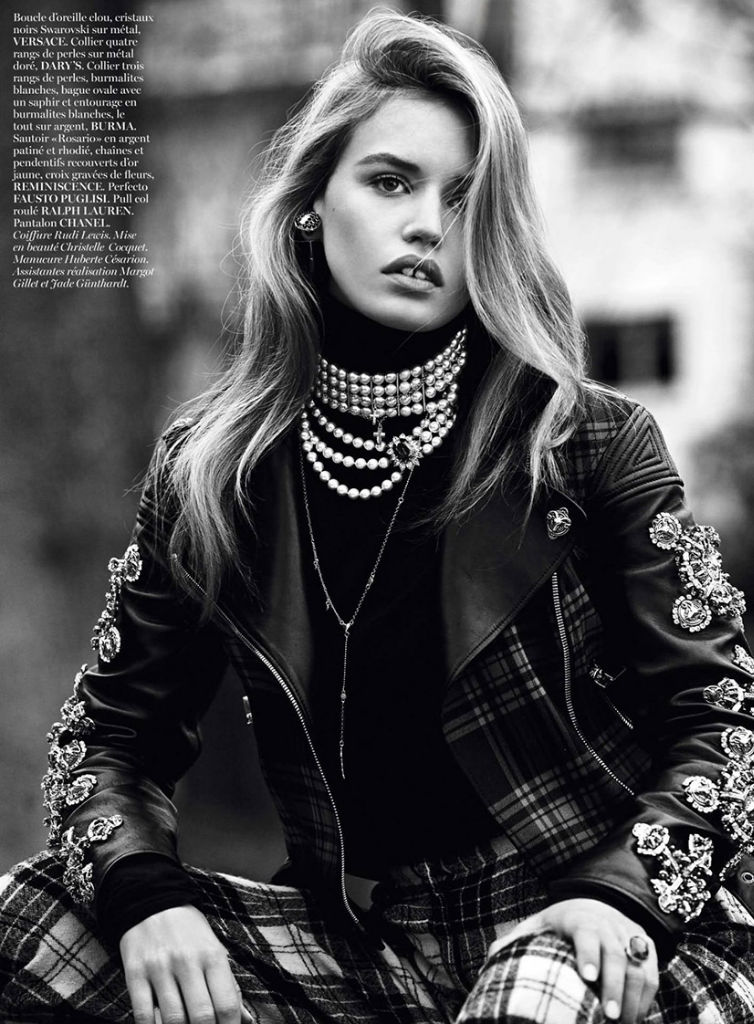 It may be late to talk about an editorial published in Vogue Paris' August issue but it's definitely not too late.
I'd say it's quite in time. Tartan, statement jewellery and an unmistakably autumnal British touch let Mick Jaggers' youngest stun in style, which even seems transformable and relatable to the reader.
While some might call it somewhat stereotypical to pull a British scene kid in tartan and call it the ultimate fall herald, I love the girly touch and the less alternative side of this season's overly (!) trending pattern.
Photographer: Lachlan Bailey
Stylist: Geraldino Saglio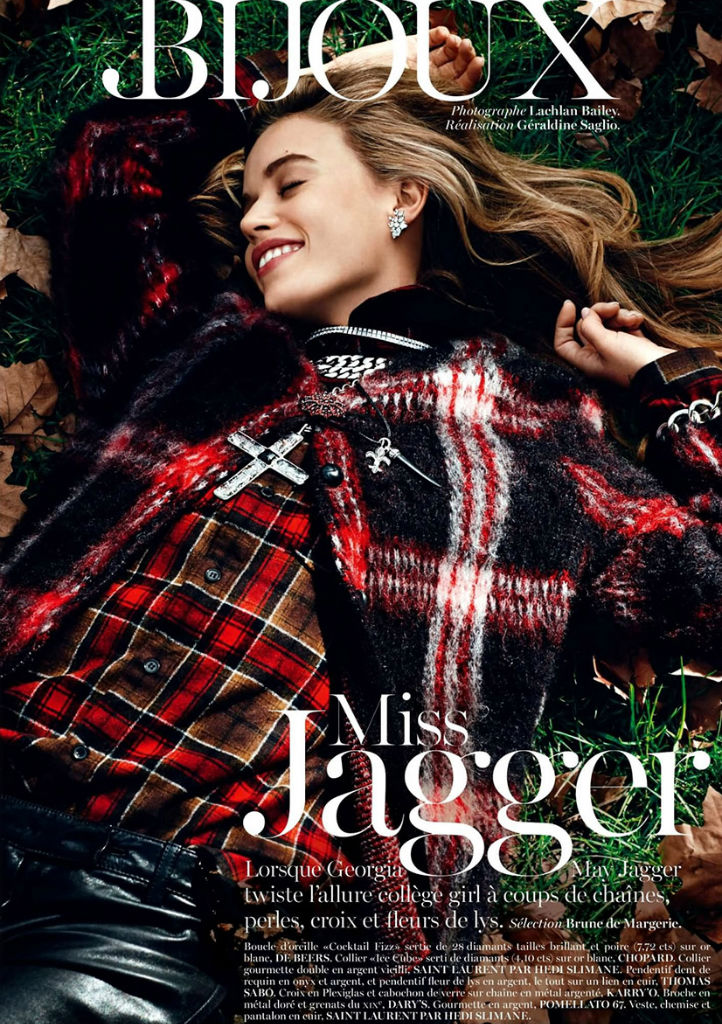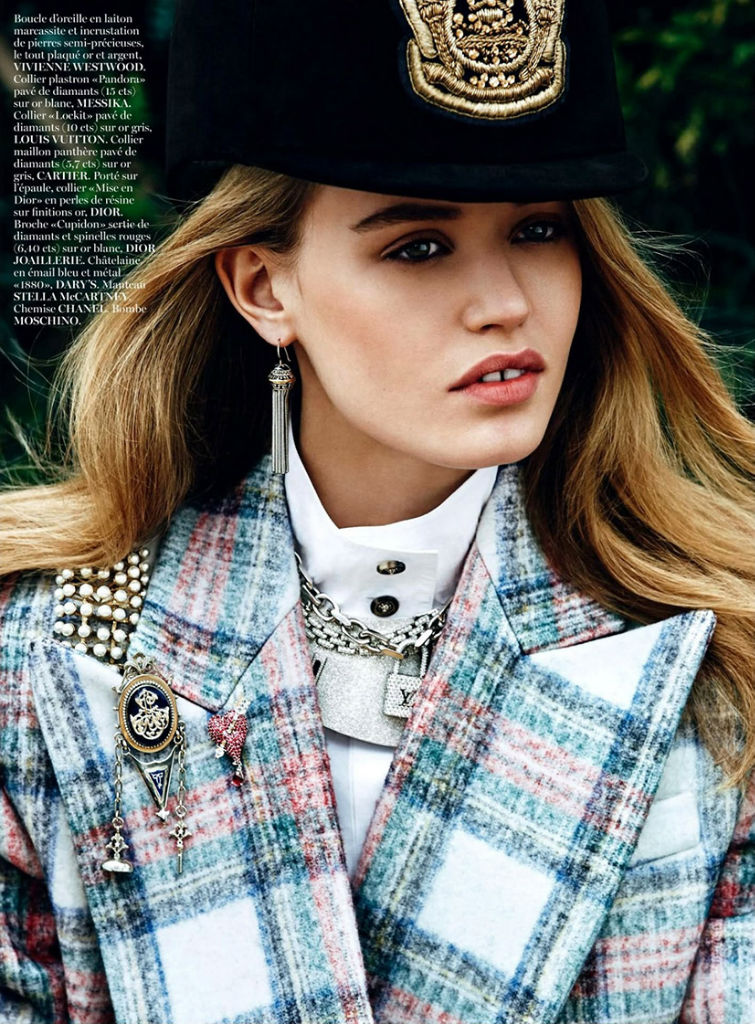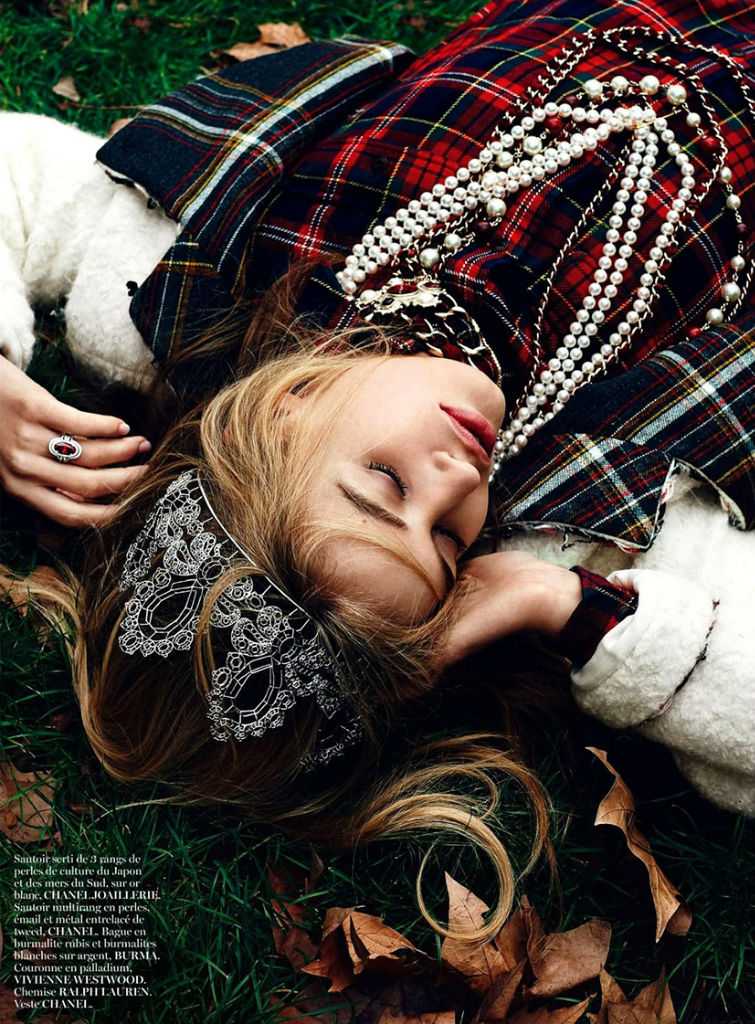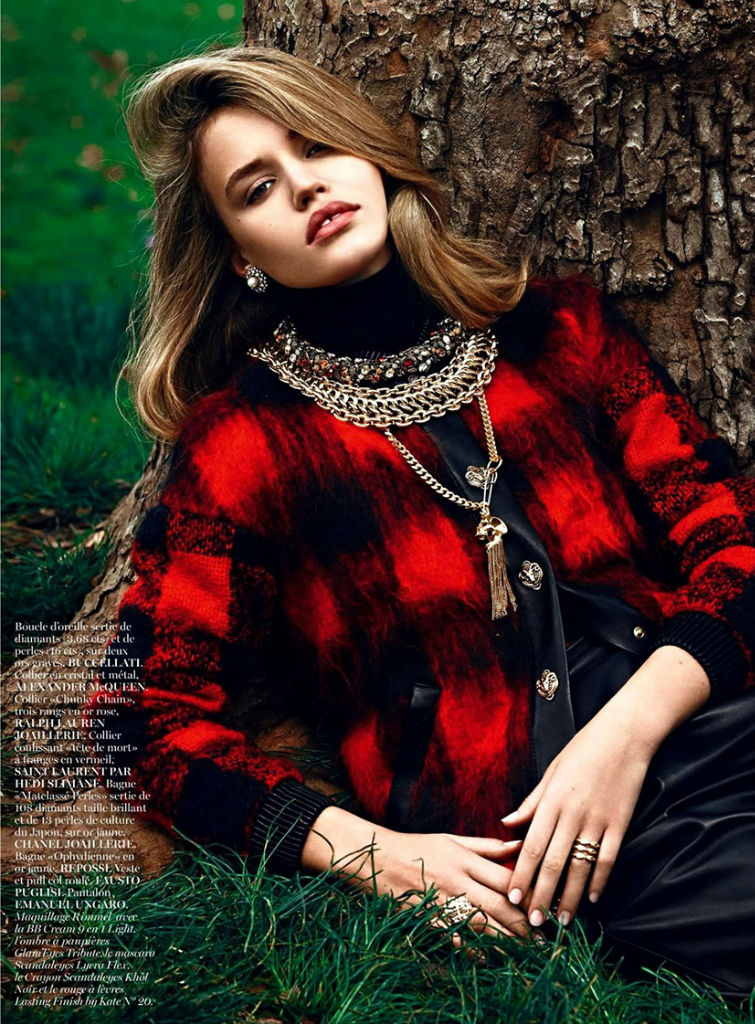 picture credit: Vogue Paris via Fashiontography.net
Oh and in case you got a little more into tartan and can still see it albeit its overflow this season, I thought you might find these few similar shopping suggestions to this editorial inspiring: