What's better than an an acceptable amount of preppy chic in basic pieces? A fair amount of preppy chic blended in a highstreet retailer's collaborating collection, which definitely surprised!
When passing Superdry on Regent Street last week, I couldn't believe what I spotted in their window displays and had to look twice to realize that this must be a sign to go in and take an even closer look.
I, unfortunately, never bought at Superdry before, nor have I cared about their collections too much (I'm having difficulties with getting their concept to be honest) but the collaboration, called the Sebiro colletion, between the British highstreet retailer and fine tailor (+ British style genius) Timothy Everest has pretty much hit the nail on the head.
(Left to right)
1. Herringbone Town Coat; 2. Super Melton Navy Town Coat with pink or turquoise collar; 3. Fishbone Town Coat
High quality manufactured basics ranging from beautiful blazers with a fresh twist (the velvet tucks in hot pink, electric blue or in a cool dark version) to town coats with worked up collars displaying a pop of colour have definitely caused a crave and made it extremely tempting to break my "shop-stop" rule for the next months and secretly sneak into that Superdry store to take one of these pieces with me.
They've also met a beyond than acceptable price window – starting from 75.00 and going up, I wouldn't really argue on that.
Personally speaking, I think you never fail with such classy if also young and slightly modern key pieces in your wardrobe – when push comes to shelf, these classics will never ever leave you anything but well dressed.
Damn, I should have thought twice before getting my winter coats… these ones would have been worth the wait.
(Left to right)
1. Country Rebel jacket with herringbone & black velvet; 2. Country Rebel jacket with pink velvet; 3. Country Rebel jacket with cobalt blue velvet;
4. Rock Rebel blazer in light grey; 5. The Muse jacket with turquoise fabric inside (also available with pink fabric); 6. Rock Rebel blazer with pink fabric inside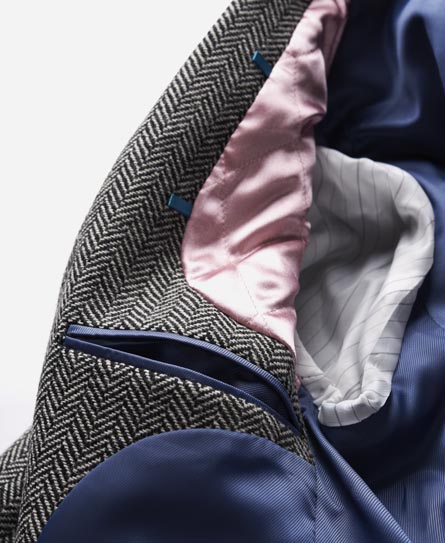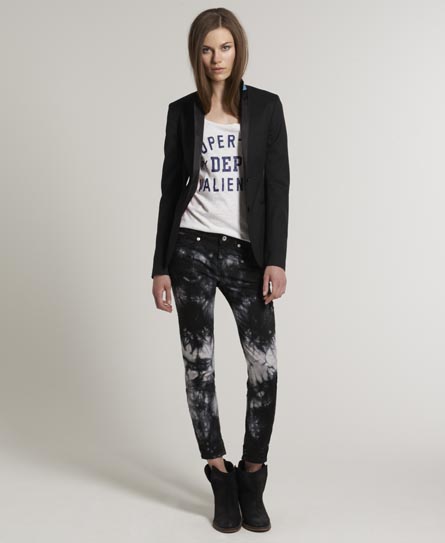 (picture credit: Superdry via superdry.com)