I've been already making it clear several times before: If I like something, nothing can stop me from writing about it over and over again. That's why it's not surprising that the announcement of London based fine jewellery label MAWI London has immediately motivated me to share the news over here: Mawi has joined forces with the "world's largest teen site for online dress up games", Stardoll.com.
Stardoll is considered as an "inspiring, safe and creative environment", which was perfectly constructed for everyone who enjoys fashion, design and meeting other people through their avatars in the virtual paperdoll community. The free-to-play creation of an own MeDoll (the avatar) allows users to exchange information, getting to know people from all over the world who share the same interest and express oneself with an overall emphasis on girl's passion for fashion. With an activity of 166 million users from all over the world, most of Stardoll's members are between 7 and 17 years. Being backed by the world's top venture capital firms (Sequoia Capital and Index), Stardoll is one of the world's fastest growing communities with its  is base in Stockholm and offices from Los Angeles to New York, London and Frankfurt.
With Mawi's virtual online boutique opening offering three differently styled floors and a big amount of variety in the brand's incredible jewellery pieces, the Stardoll community is engaged with a great new luxury brand and their style options  " kick up to a whole new level", Chris Seth, GM at Stardoll, says.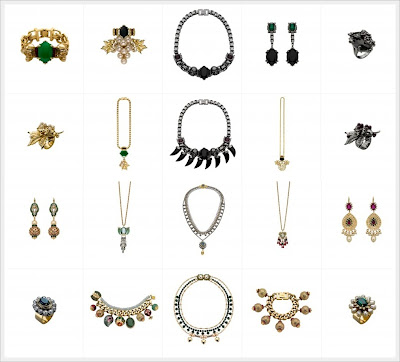 As Mawi's press release states, the boutique's theme centres "on the idea of a space-age weightlessness in which ballons (for example) float throughout the futuristic store". Each of the three aforementioned differently styled floors will present another concept. Whether bubbles and clusters housing the collections, teddy mannequins decorating the experience of entering the boutique or bubblegum inspired fittings – the outstanding architecture is based on a "hyper modern concept". The theme being conceived by Mawi herself slightly reminds of the London flagship store's opening, which was all about nostalgic and playful twists such as bubble gum machines and teddy bears. There's no wonder to the point that Mawi tries to offer this unique experience to the younger part of today's fashion enthusiasts.
"Working with Stardoll is a unique and fun opportunity to share the brand's personality with a young community. We're very excited to see how they connect and interact with the brand online", says Creative Director Mawi Keivom and surely hits the nail. With this new launch, Mawi engages itself to another age segment making it easier for the younger generation to meet one of my favourite fine jewellers. Nowadays things seem much harder in terms of meeting the newer generation's interests, therefore being up to date and demonstrating a kind of modernity is an essential tool to access a new way of communication.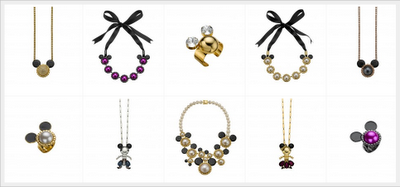 The establishment of StarDesign Jewellery Studio is an additional feature that Mawi releases. Here, one is able to design virtual jewellery and meanwhile get to know the Creative Director and all of her inspirations, work habits and other information Mawi was willing to share.
With today's launch of Mawi's boutique, I'm looking forward to see how the label experiences this new feature. For the brand, this means meeting a new platform and getting to know a slightly different community from what was ever seen before.
picture credit: MAWI London