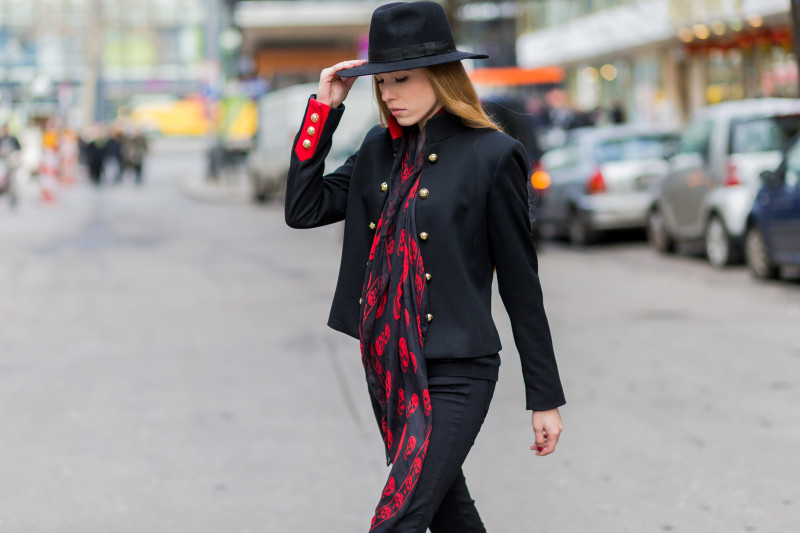 Greetings from Berlin! Although I've been here for a week due to work, I really (and thankfully against my expectations) found the time to capture one of my outfits during fashion week.
Thanks to Christian/The Styleograph for taking them while being at the ShopStyle Social House (hosted by ShopStyle) – probably the most relaxed and interesting place to be during the usual fashion week madness in town (read everything about it here).
You may have noticed on my Instafeed but I rediscovered my hat obsession again and fully embrace it for months now. "Such a blogger/hipster thing" no? But really, I don't think it's hipster at all – you're never underdressed if you wear a finely crafted (!) hat and it instantly adds a sophisticated note to a laid-back look (while being hipster appears to me more shabby and has definitely nothing to do with a classy blazer or a good pair of shoes).
I hope you guys are all well – I'm flying back to London today and am off to the US tomorrow …work life has its luxurious sounding & exciting perks ;).
Blazer: Mango; Hat: Laird & Co Hatters London; Scarf: Alexander McQueen; Denim: Paige Denim; Chelsea Boots: Unützer
all pictures were taken by Christian Vierig/The Styleograph for ShopStyle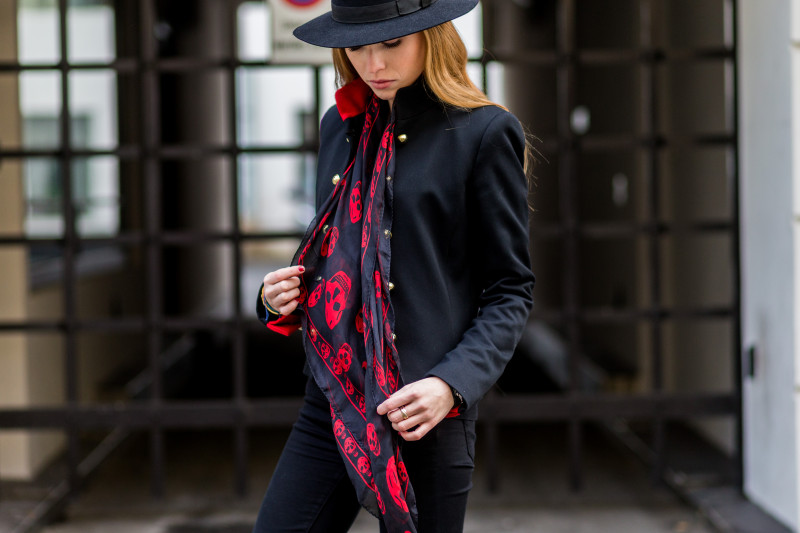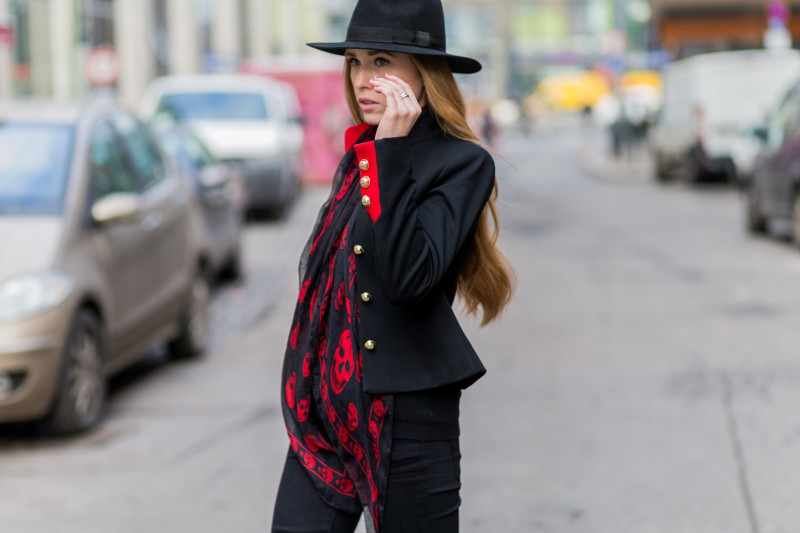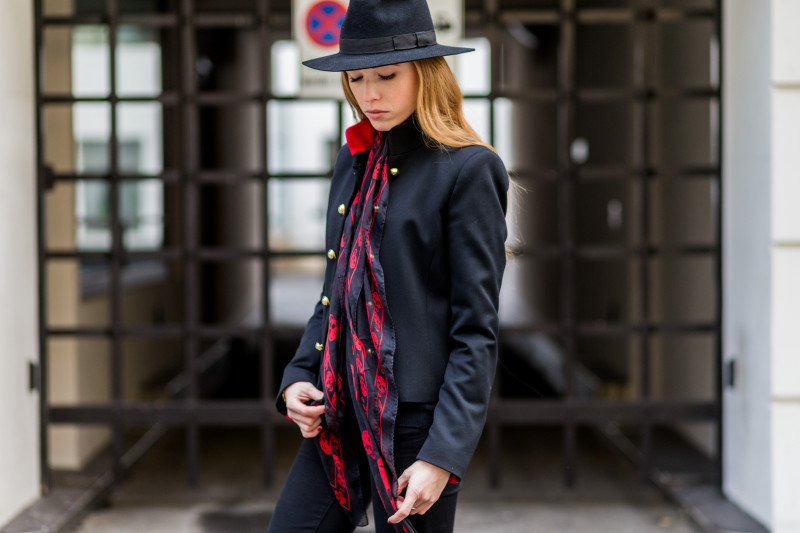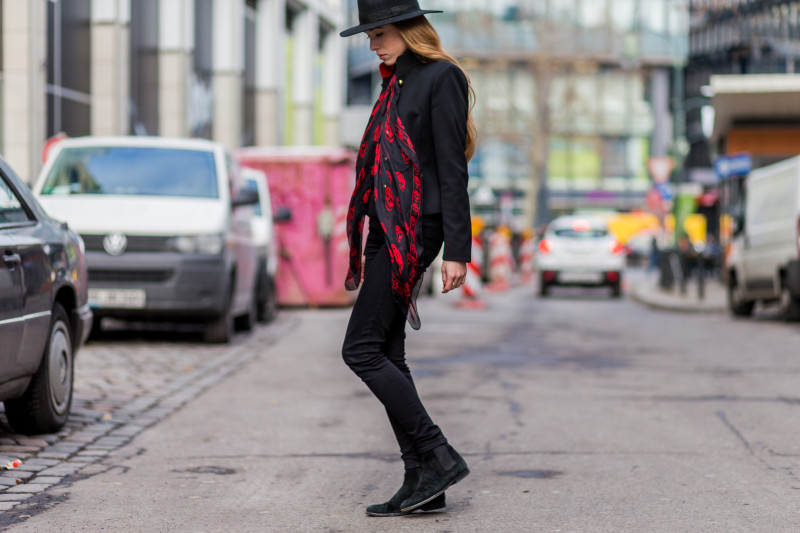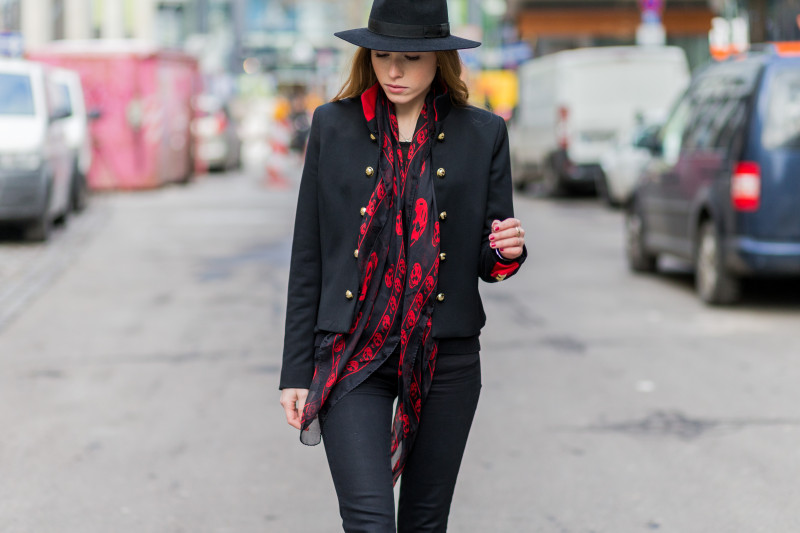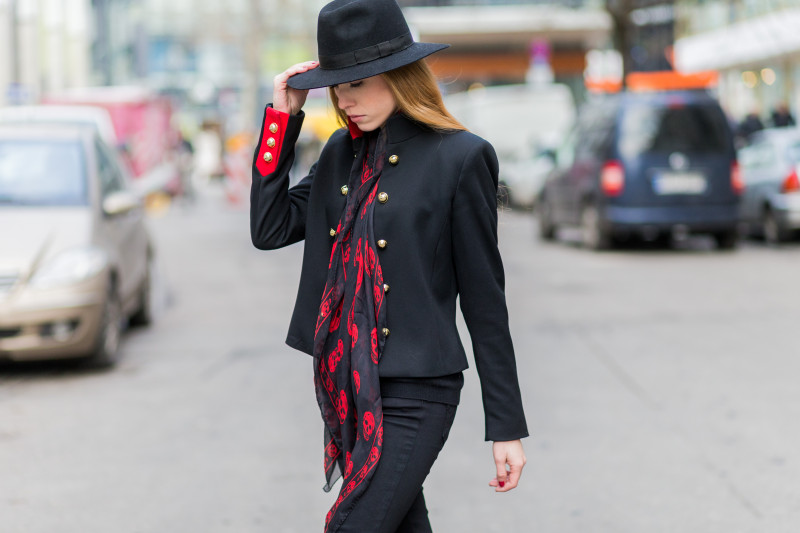 Find alternative/similar-looking pieces of my look here: