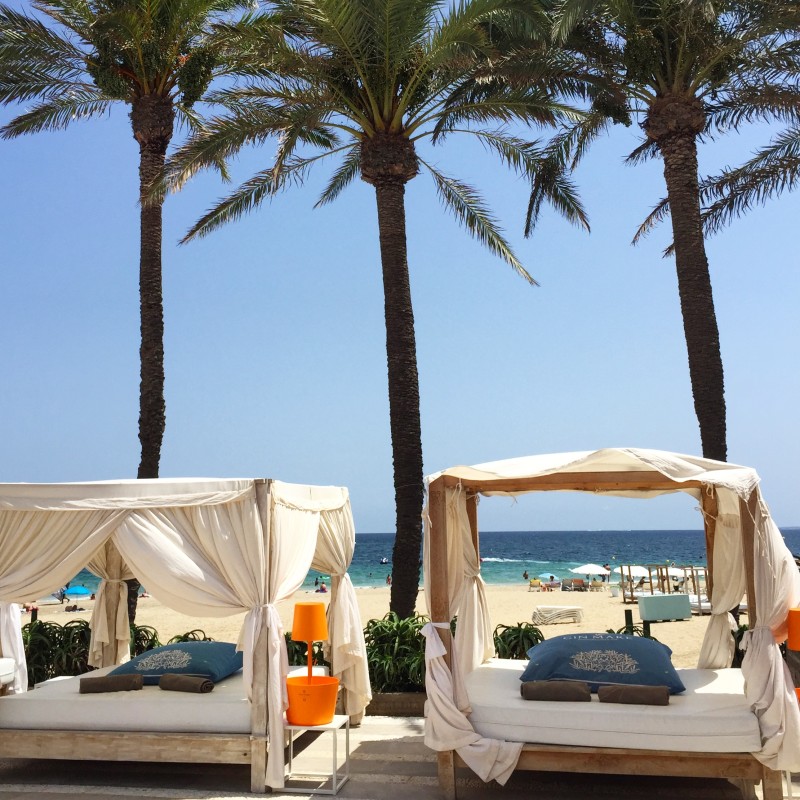 Dearest Ibiza,
how do I start describing what you witnessed during my eight days on the island three weeks ago, straight from the moment I set my snake gladiators on your ground again?
How to put in words what I owe you for quite a while now – an explanation of what makes me feel so positive about you?!
I shall start by saying that I probably haven't left out on anything happening on the island these days. And our relationship was pushed to another level – yet again.
From an insane DJ program every night (Axwell x Ingrosso, Van Buuren, Solomun, Guetta, Hardwell, Garrix, Solveig, Robin Schulz, Avicii, Aoki, Afrojack and a felt million others – should have followed me on Snapchat for that ;)) to a few new lessons learned at hippie parties and why-the-hell-didnt-I-go-to-bed-earlier-last-night thoughts, I found myself in in an extremely concentrated summer state of mind.
I don't want to lie: it became a challenge after a few days of plainly dancing, being connected to absurdly great and insanely loud music 24/7 and not even properly stopping to rotate during the day at the beach.
Eight days can become a long time and body, mind & soul are naturally not ready for this marathon, so I might want to reduce this trop to 4 days again next time before looking like a wreck and returning with the swollen legs of an overdue pregnant woman by the end of day 8.
But it was worth it and even now, I'm still feeling a little bit excited by just thinking about Axwell and Ingrosso playing their set live and connecting the crowd, in a way that I never felt with any other artists before.
Going back to Ushuaia with the best friend I can imagine and just immediately trying to put myself in a positive mood again was something I've been waiting for since the beginning of the year. Or, let me be honest, the end of last summer's Ibiza Round 2.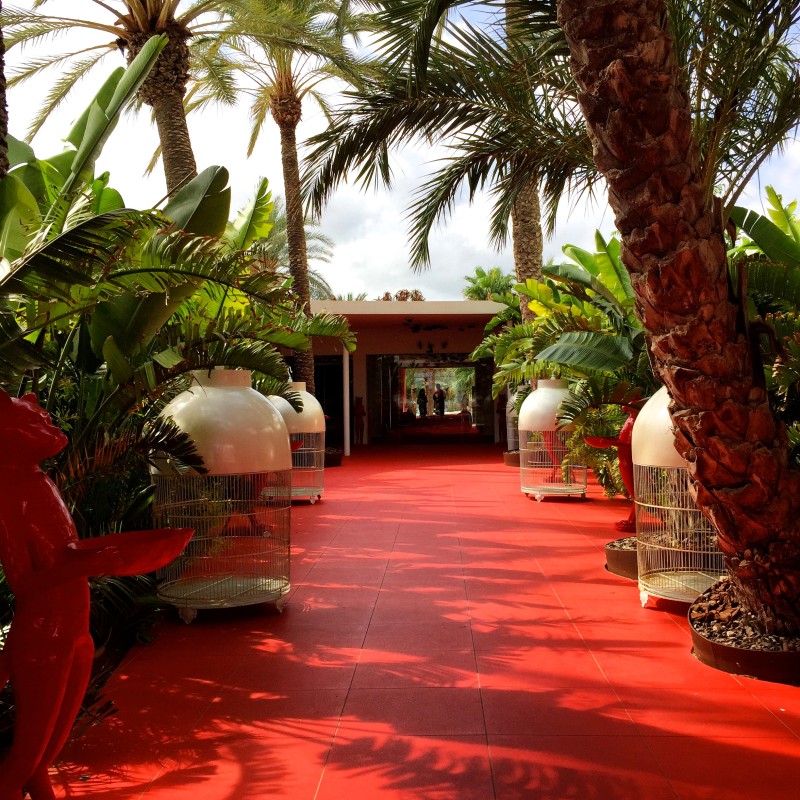 And while a lot of people think I just came there for the plump reason "to party", it made me think what I'd like to tell those who can't feel the excitement my friends and I built up for the island over the years.
Because there's much more to it than just plain partying.
While it's safe to say that I probably haven't left out anything majorly happening during these days, I often have the feeling that people don't understand what Ibiza actually means to me and a lot of others – including party and the total opposite equally.
It got me thinking and I realized one thing to start off with when trying to describe Ibiza: I never met a single person who didn't like Ibiza. Never.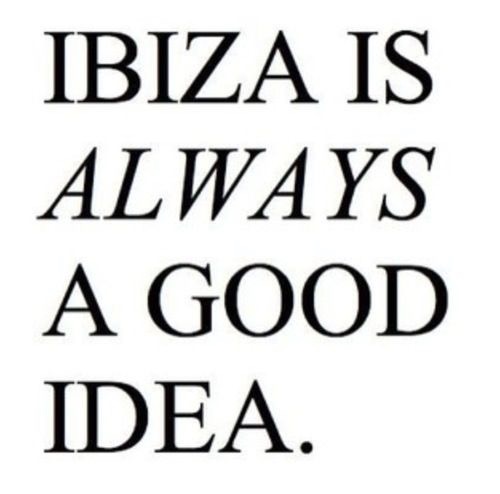 I look at the first post I did about this island, back in 2011, and call myself lucky for not getting in touch with the nightlife program at all but rather discovering the calm, relaxing and beautiful sides of Ibiza first. While I'm not a total nature-girl (sorry, Grandma!), I appreciate the island's beautiful landscapes – quiet, wild and with a handful of hidden gems that come as bays, restaurants, bars or small beaches.
In Ibiza, things are different. Nothing is an obligation but everything is possible ( – alles kann, nichts muss).
Compared to Mallorca or any other classic summer it-destination (or anything else that major magazines try to sell us as "the places to be"), Ibiza is crazy – one big treasure chest, filled with small gems inside.
When you think of it, you might assume that you will find a lot of questionable/unbearable people, lounging on their yachts and in the standard beach clubs only, spreading Champagne all day and trying to feel good about posting yet another Instagram picture of an amazing summer.
And yes, Ibiza offers that side. With pleasure. But it's not what makes this island so special. While other destinations only live for this dull but important clientele, Ibiza accepts those visitors but is not depending on them solely.
What made me instantly fall in love with the island is the vibe it spreads, the charm it carries and the variety of sides it comprises of.
Nobody really cares who you are or what you do. Of course it helps to know someone at the door who can get you in the clubs and in a secluded area that doesn't make you rub shoulders with the sweaty British ravers and drunk Spanish students during nighttime.
But that's not what I'm talking about (…because standing in the middle of a party CAN be an amazing experience but can equally become freaky if it's 5am and you don't know what all those people are on).
It's the attitude that Ibiza spreads: Live and let live – we're all here to have a great time, a good summer and nobody needs your negativity here.
You want to dress up for a night? Go for it! You want to dress down, be comfortable, put on your converse shoes and your shortest shorts so that you are ready to jump around all night when feeling the beat kicking in? You're welcome!
Nobody will judge you for having a great time and that's (sadly) special. How often do we feel like we have to be almost sorry for having great dinners at great places and great parties in crazy clubs or a beautiful moments at a cool beach areas?!
While I believe one should never feel sorry for having a good time (sorry not sorry!?), it feels like Ibiza makes sure you don't even think about only having the slight breeze of this thought.
Everyone accepts the fact that Ibiza means no forced chicness or the need to maintain a certain picture. Straight living after the motto: Enjoy NOW, not later.
Where Hippies still exist and that laissez-faire vibe resonates perpetually, there is no reason to maintain an urban life.
It's the mishmash of iconic places, wild landscapes, exciting parties, the world's most famous DJs and an undefinably mysterious Hippie mood which probably make Ibiza that magical. You learn to look at freedom from another point of view when you're there.
You learn how to laugh again and live instead of worry – that's something you can do for the rest of the year. But not if you're in Ibiza.
Ibiza is freedom.
PS: The aforementioned chocolate fountain in last week's post… you can look at it again here…
Hippie party at Heart Club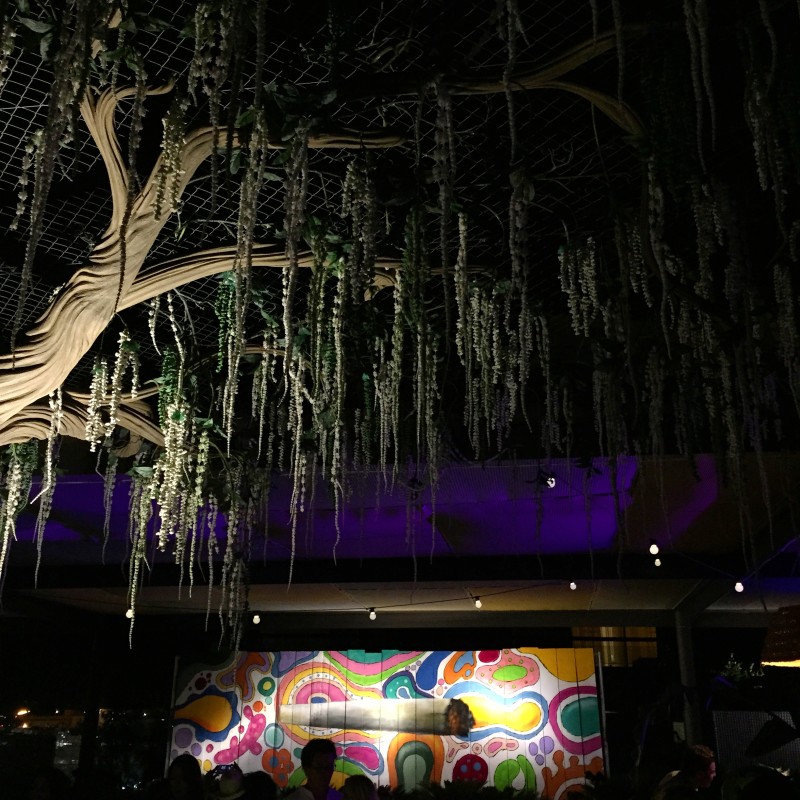 Stetson hat, Zara frilled Carmen top, Ralph Lauren sunglasses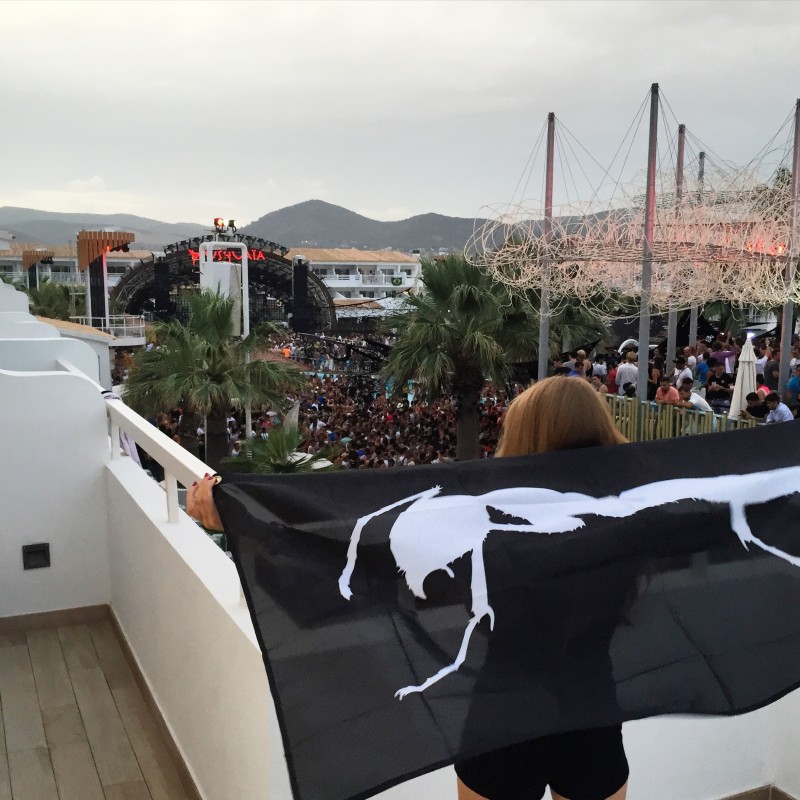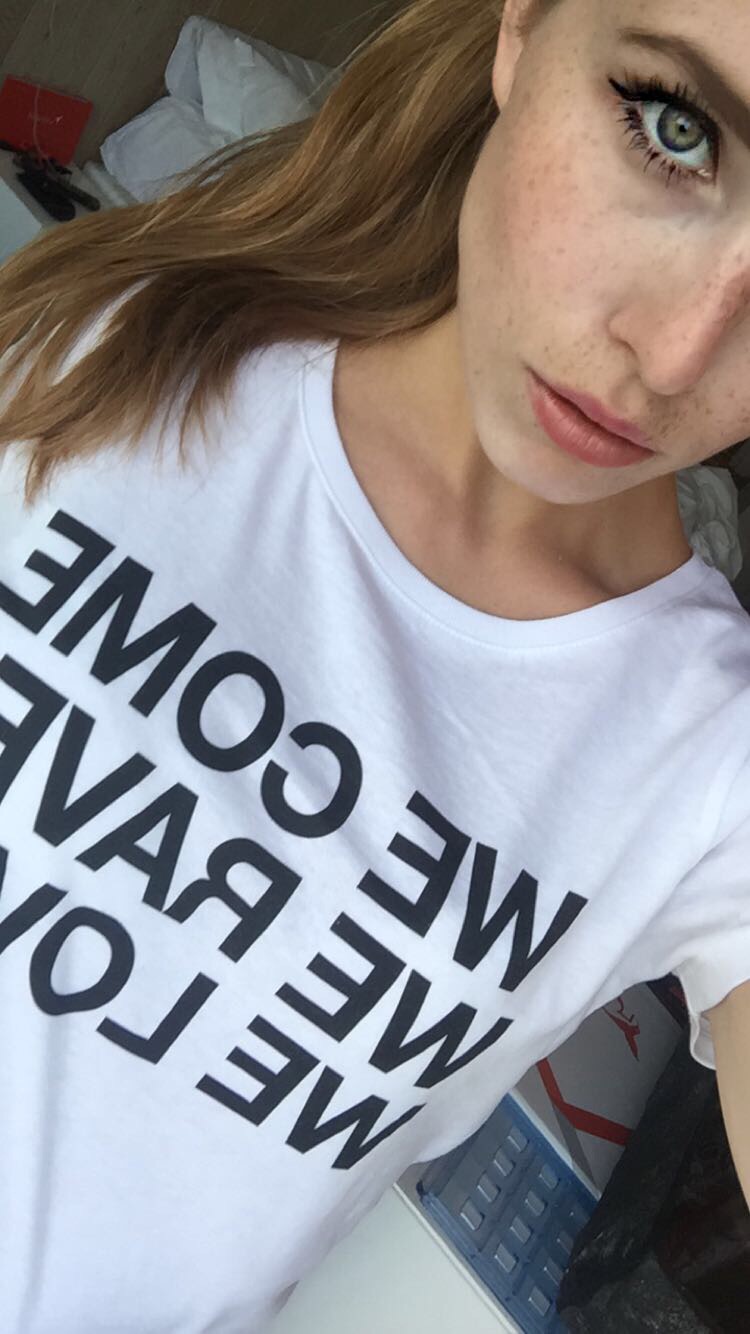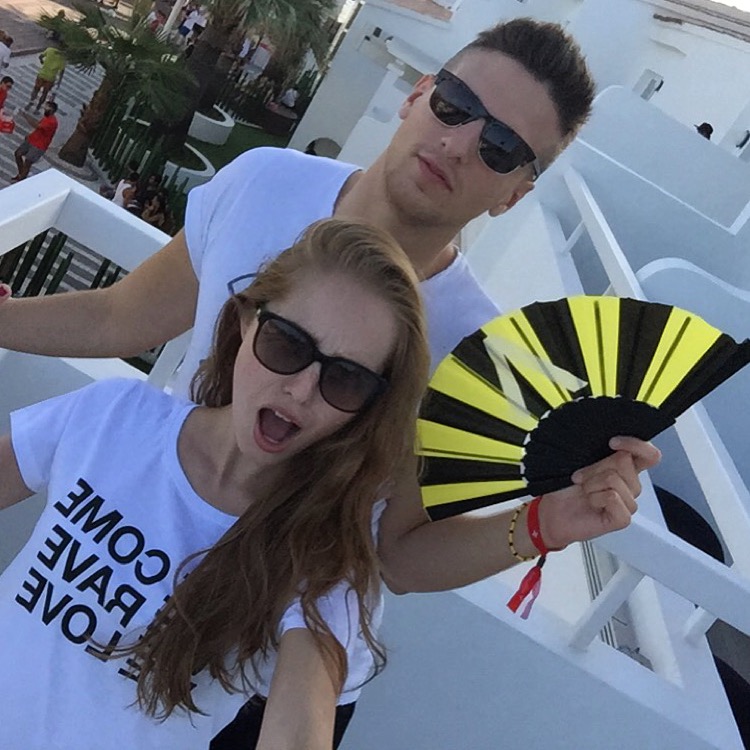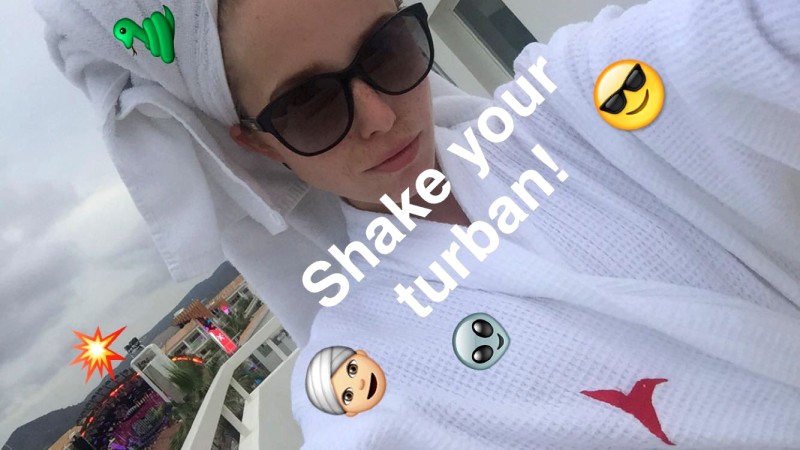 SNAPCHAT: lapulcinella
All shown videos retrieved from  @lapulcinella_videos Instagram account. Visit for more.