Notting Hill and British doors are quite a thing –  colorful, not too safe & to non-Londoners and everyone with a boring front door (like mine – weird turquoise) some sort of attraction.
Indeed, an attraction. Almost like an invitation for every stranger, tourist or Insta-fanatic to snap a picture. In that sense, I should probably be a little more grateful to live behind a Tiffany-for-the-sad-ones coloured door.
But these colorful doors are important in London. Just like the Georgian & Victorian, full-on-London town houses are. Or the perfectly iced Pimms in summer. Or a traditional Sunday roast.
Such coloured doors have quite different meanings in different cultures – and London/Notting Hill is full of those for sure! Some are said to be listed, others were apparently just randomly painted like this and have ever since remained in that colour.
Whatever it might be and with all the compassion I feel for the people living behind the yellow, red or film-classic blue doors (it must be just a little creepy having your home photographed every now and then), this time I couldn't resist using a pink one for a picture perfect London scene snap – with the very last winter look for this season…I hope!
& Other Stories Fedora Hat | Zara Oversized Pullover & Faux Leather Biker Trousers | Céline Trio Bag | Unuetzer Suede Chelsea Boots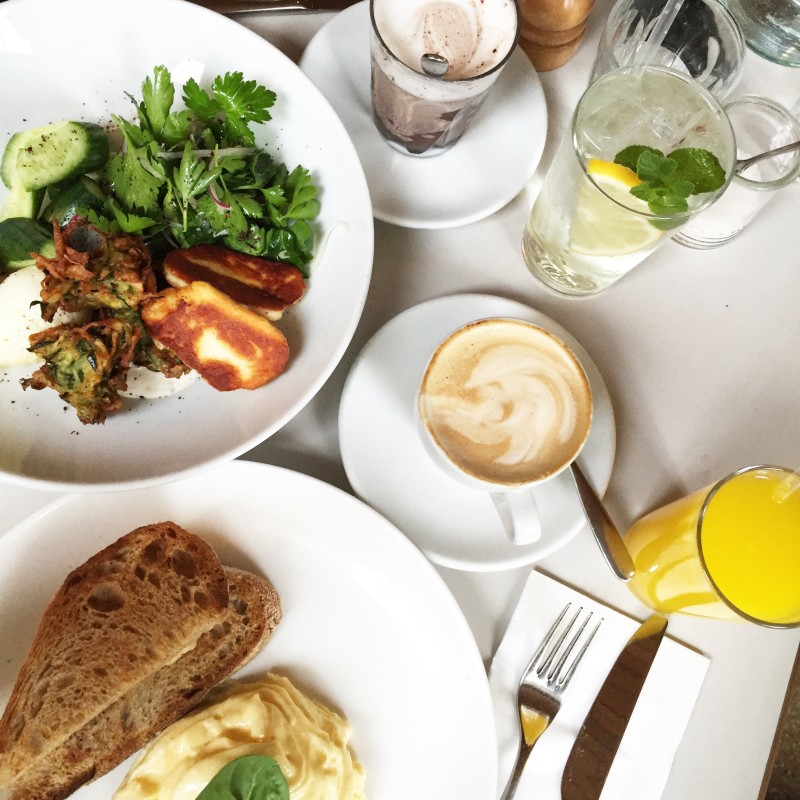 Brunch at one of my favourite spots – soon to be on the blog.