And when I talk about my trip back to Istanbul, this means that I can't leave out talking about having been back to one of my favourite stores over there.
Punto, as already described in more depth after my very first time when I entered one of their smaller stores (the most popular post on La Pulcinella!), is one of those places where I tend to start behaving like a small child again.
"Want" is one of the most frequent thoughts when I go through their stores but "need" was the only thing that kicked in when I stopped by their flagship store on my way back to the airport last summer.
Greeted with a great hello, Punto was probably prepared for the unthinkable – 4 hours and 20 minutes of mind wrecking, groundbreaking, discussion-filled and countless selfie-producing (though, unfortunately, less light-friendly) moments. Four. Hours. Twenty. Minutes.
That's my ultimate record of being in a store to get my grip together and decide what I want.
With a very very patient (and Turkish apple tea tamed) dad, I now have the feeling that I must have tried almost everything, the team suggested me to try. It's definitely of advantage to have a fashion enthusiastic and tolerant dad.
Spread across two huge levels (and a huge ground floor) with a huge selection of jackets, vests, trousers and accessories, that Punto palace (it really is) requires definitely another thing than patient companions: Time. And a generous suitcase to tuck everything in.
But what to try, what to take and when to say no? As heavenly as the thought might sound of having a selection of any jacket of your non-existent-before dreams, I believe that you need to get clear on what you are searching for before being blinded by an endless choice.
From mink, chinchilla, sable, fox and rabbit furs to super soft calf skin, ostrich and exotic python among other fine leathers, Punto doesn't cease to disappoint those with high expectations.
Comforted and consulted by two great specialists, I opted for two beautiful jackets (a python leather jacket with a sable collar and a fox fur sewn to organza (-it's basically the small sister of the blue-black organza fur coat I tried last year)) and some other pieces, which served me very well this winter.
I suppose there is not much left to add apart  from saying that this place is absolutely amazing (duh!) and I can only look forward going back when I touch down on Istanbul ground (hopefully very soon!).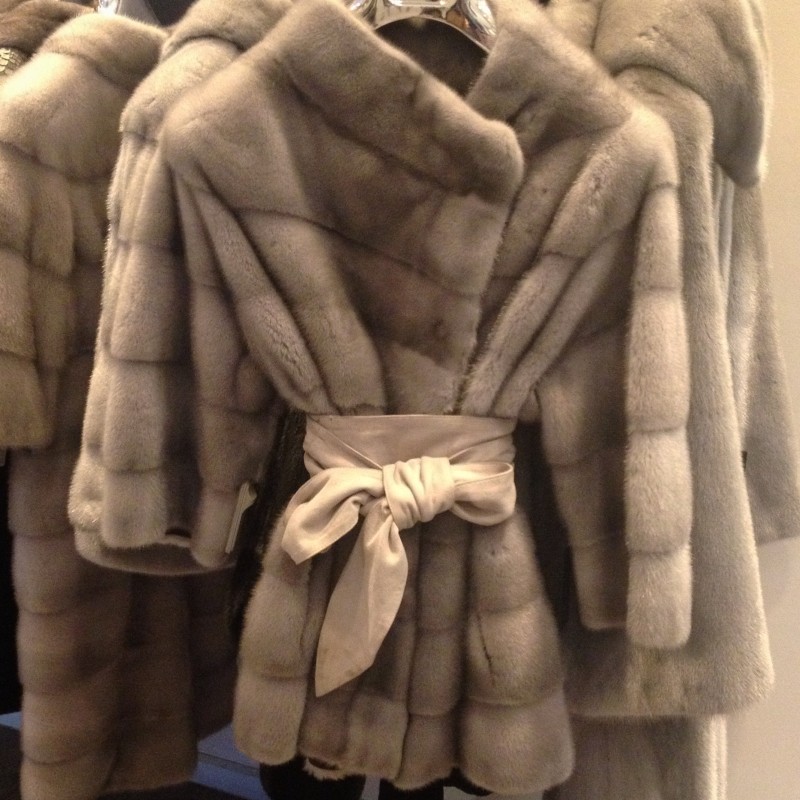 PS: There are loads and loads of places in Istanbul, which offer interesting fur and especially leather jackets. Basically every bazaar will yell at you with "hey, here, beautiful fur! beautiful leather! come here come here!". But then again, that's bazaar-life, bazaar-standards and a bazaar-feeling. You don't know where the fur is from, where that leather jacket was produced and most probably you don't want to know unless you are willing to do a cheap deal at the next corner and ignore this part of you purchasing that jacket in forever.
I personally find it hard to buy fur or real leather, which is meant to be of high quality but, in fact, is not (nobody wants a jacket which loses hair whenever you take it out), especially after starting to look into the fur industry with a lot of depth (hello thesis 2014) – that's why I can only underline again that Punto only uses Saga furs and assures a certification of origins for all its products.
In Mayfair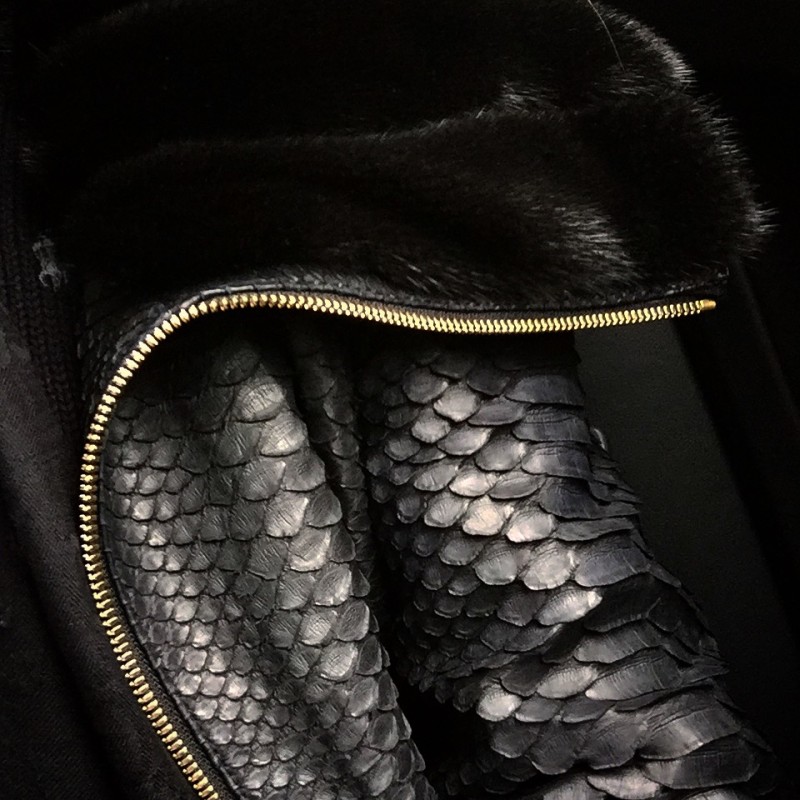 The python sable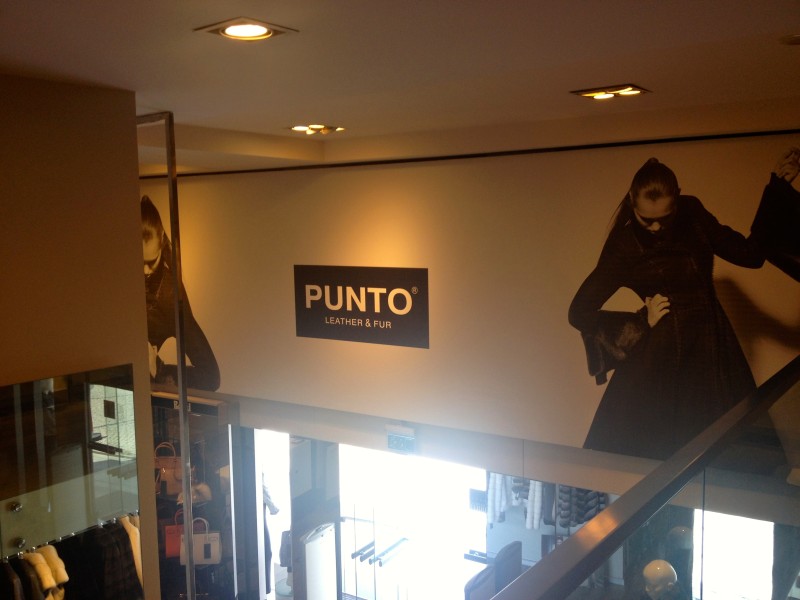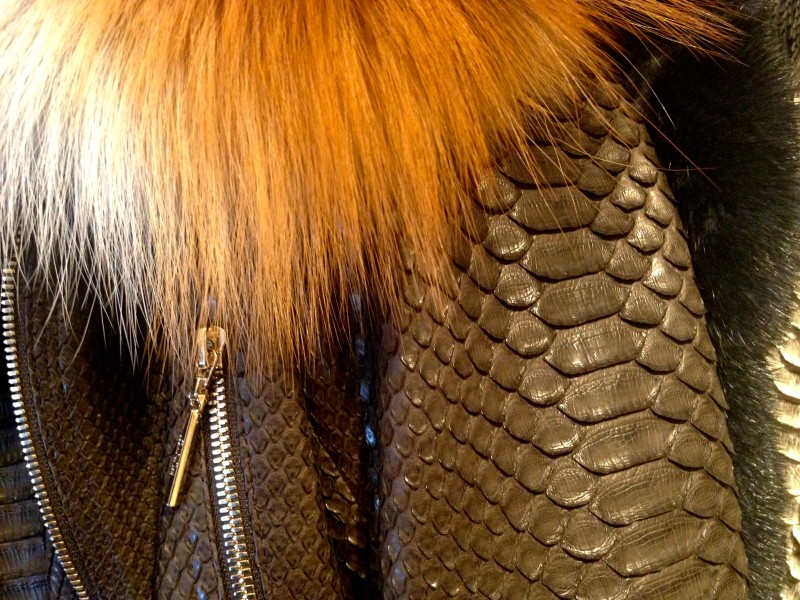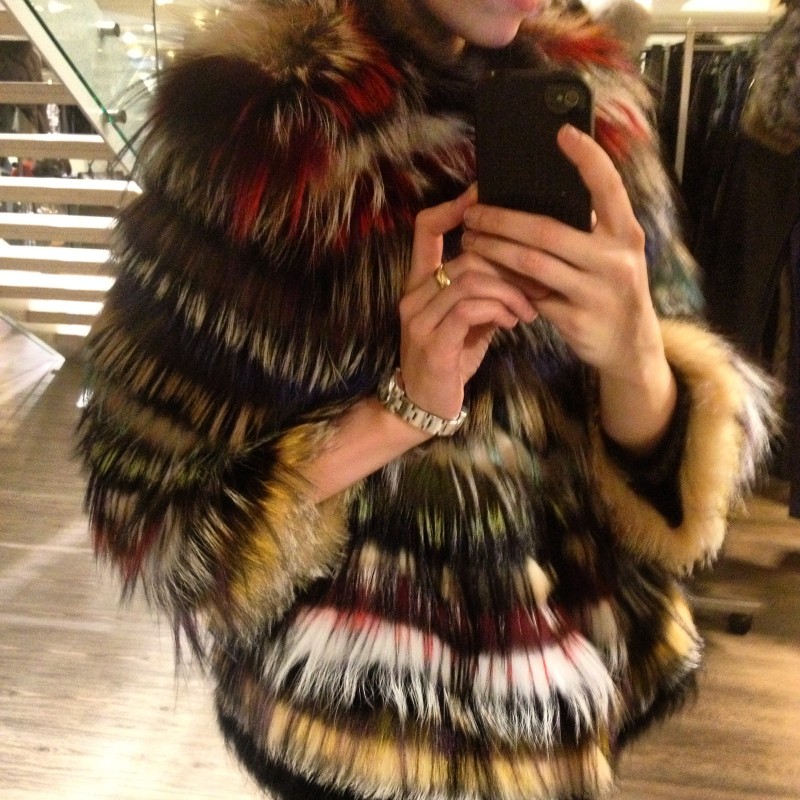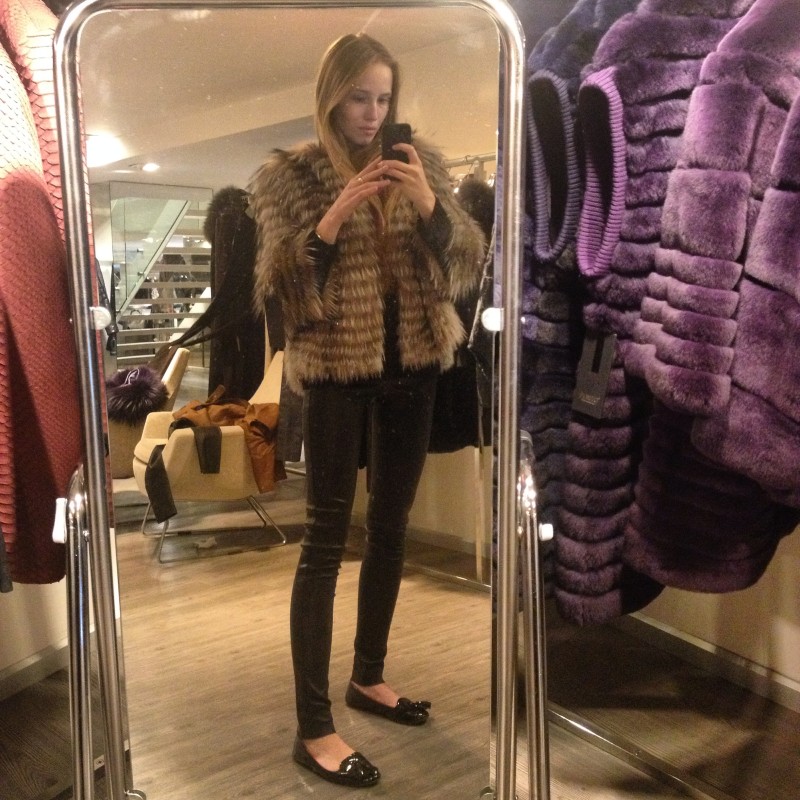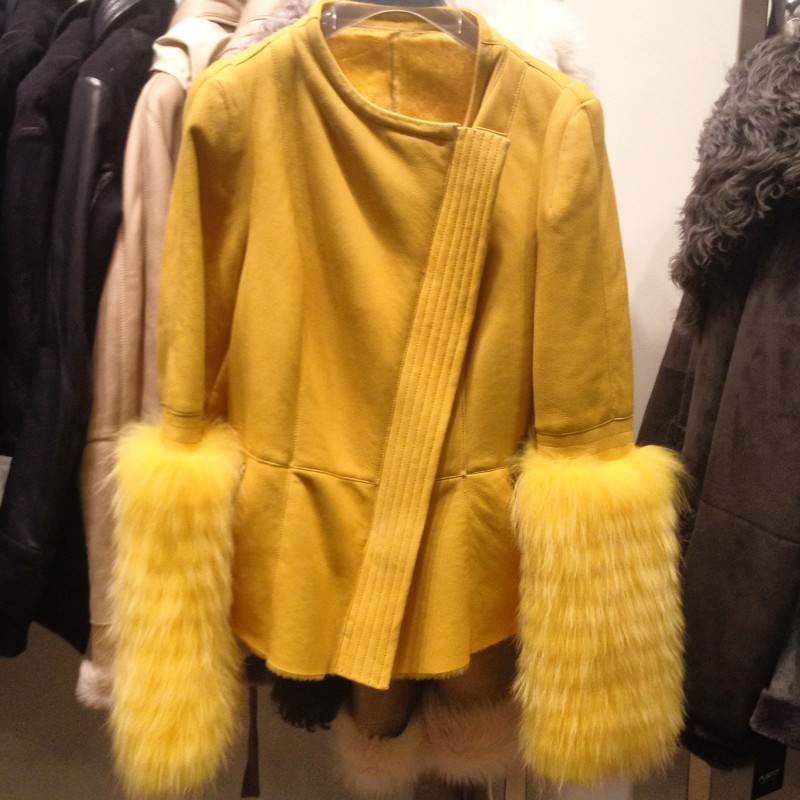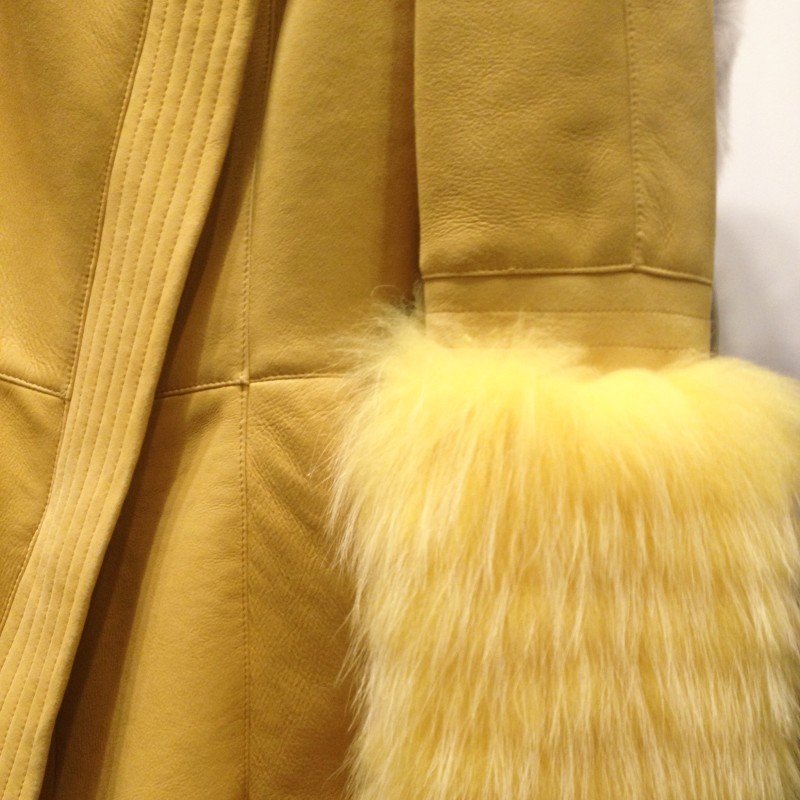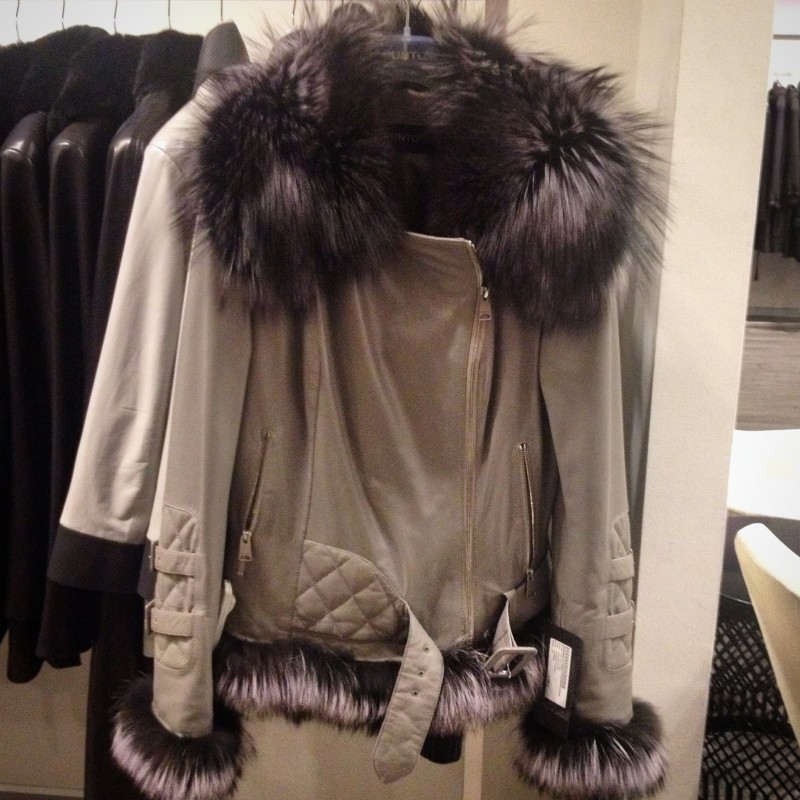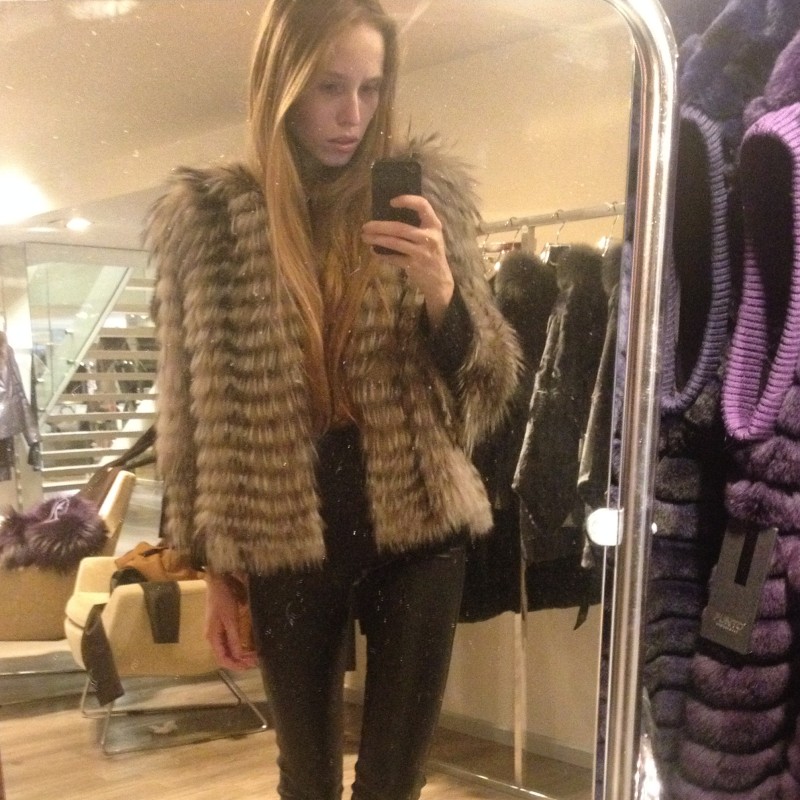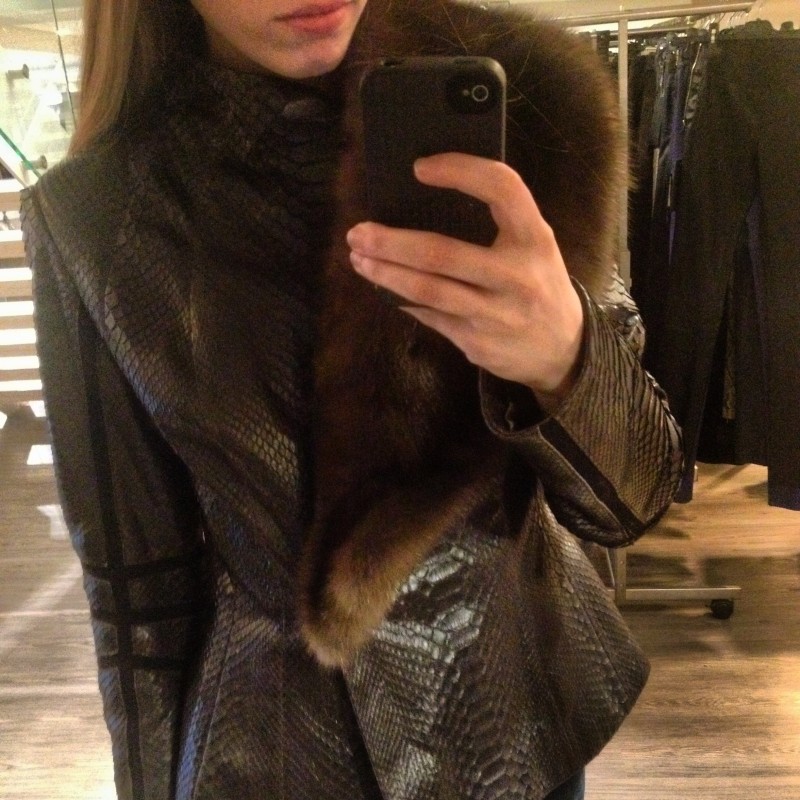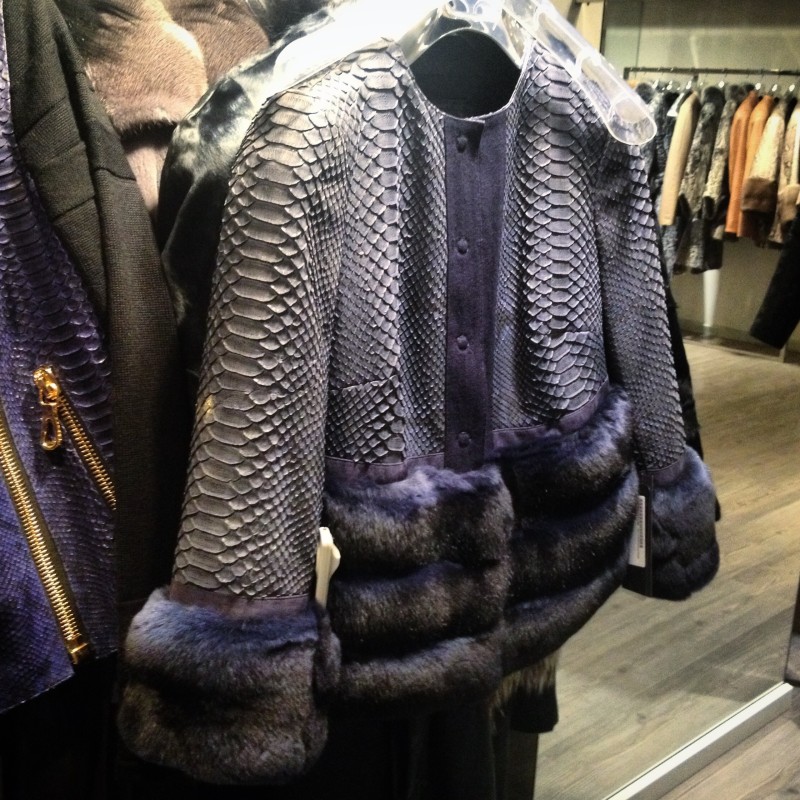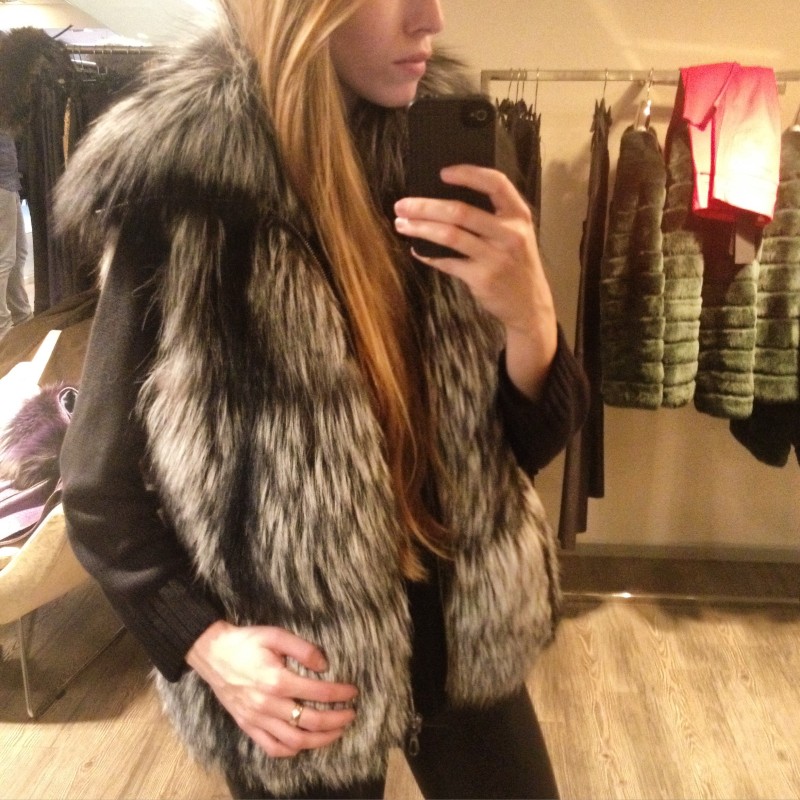 Wearing my black shearling jacket I got during my first visit at Punto.
The python & the sable