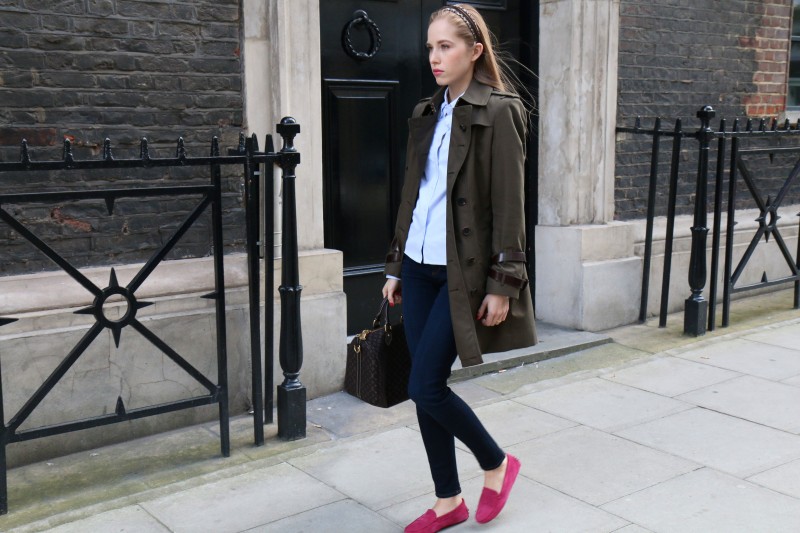 As the weeks pass by, I realize how impatient I get. I just want to live a good life again, which, in my imagination, does not include writing who-the-hell-thought-of-these-questions-essays and unpublished nobody-will-ever-read-this-even-i-dont-care-articles for university (+ constantly panicking about everything and nothing).
Although I appear well in time with all the deadlines ahead, I cannot stop feeling unwell inside. These creepy thoughts like "have I forgotten something?", "how long until I need to hand this in?" and "how can I feel happy about handing this in? There are these EIGHT other things waiting for me" drive me insane.
I sometimes think that I sound like I'm the first person to survive the final phase of her bachelor degree but, seriously, how do people deal with it?! What do they do if they can't cry their readers on their blogs a river?
Especially the last two days felt challenging. I still need to write an incredibly important bit for my dissertation (which "bit" is actually not?!) and I just don't feel it coming – not enough to write it down, at least.
That's why I decided to dress myself in something else than my black-misery-look – just for the sake of feeling good for a few minutes.
A touch of pink can truly brighten the day. Although I felt unsure about the colour at first (there was a tempting Yves Klein blue in the loafers-finale on a 11am stroll down Bond Street), I decided that I need to get out of the comfort zone and get the most unusual colour on my feet. It's all about the little risks you take, isn't it?
Paired to simple skinny jeans, a classic shirt and my olive trench, I wanted to mix another twist into that look. I guess it's time to get my headbands ALL out again. I banned them for way too long but since wearing that spiky friend a few weeks ago, I feel a little more confident again to pull headbands.
Even if it makes me feel a tiny bit "too" conservative sometimes (though my parents would probably disagree with me on the too conservative part – there's no such thing as being a little too conservative, is there?!).
I wish you guys a great Sunday and hope that you'll forgive the empty promises of posting regularly "soon again". I've got so many nice things to share once I can forget about "this uni-thing" (which is done by the end of May!).
For the hardcore stalkers, there's still Instagram (totally worthy to check out that sin yesterday) & Twitter  – so don't underestimate these two. See you soon!
Trench coat: Burberry; Shirt: Benetton; Denim: J Brand; Bag: Louis Vuitton; Shoes: Tods (similar here)