"Too warm for the winter coats, too cold for just a thin jacket" … sounds just like the perfect moment to throw my favourite between-seasons  coat over.
It's surprising how, depending on material and cut, a leo coat can change the whole look – and accordingly my mood, which is currently always on the edge of freaking out, pure resignation or happiness (because of uni pressure slowly reaching a peak).
Less surprising is, however, the fact that I still haven't taken a moment to sit down and let you know how miserable I feel about myself and this dreadful final deadline phase chapter I'm finishing soon (a little more than 4 weeks are left – I CAN'T BELIEVE IT). I can already see myself feeling so nostalgic and even sad once the dissertation and the other remaining things are all done – but until then, I feel like a prisoner, left in the dark with a macbook, coffee and a variety of delivery services, which have the pleasure to visit me on a daily basis on weeks like these.
The only thing, which really keeps me going during this time is therefore (simultaneously less surprising) my joy to crawl out of the "room where life and death happens at the same time" (aka the room where I write) and dress in my favourite pieces, take a stroll around Knightsbridge to indulge in "what life will be like in a few weeks" and, obviously, do something for the blog, which doesn't involve too much writing.
Hah. And yet, I find myself tapping down these lines, which could also be those for my dissertation. Do I sound a little insane? I might have become. Excuse me in the meantime and enjoy your Sunday!
(Also muchas gracias to everyone who took the time to fill out my fur survey – the results are amazing and I'm happy to be able to count on you people!)
Coat: Zara, Chambray shirt: COS, Leggings: Club Monaco, Sunglasses: Ray Ban, Bag: & Other Stories, Shoes: Prego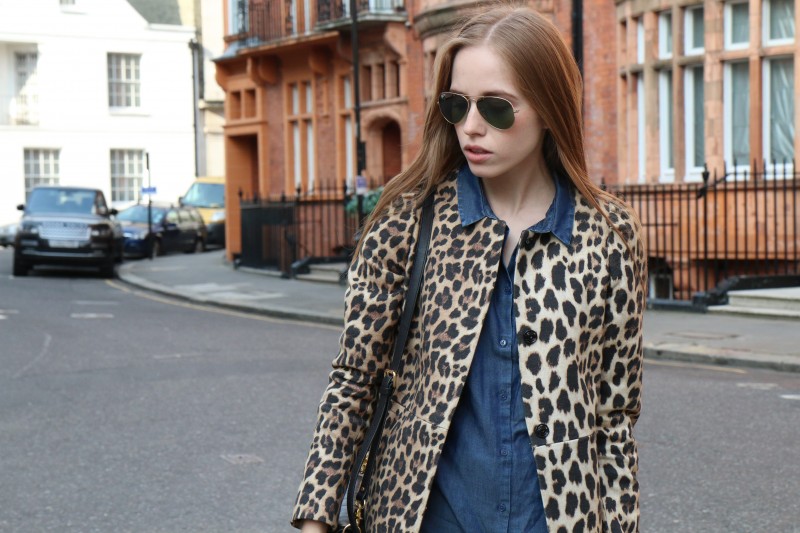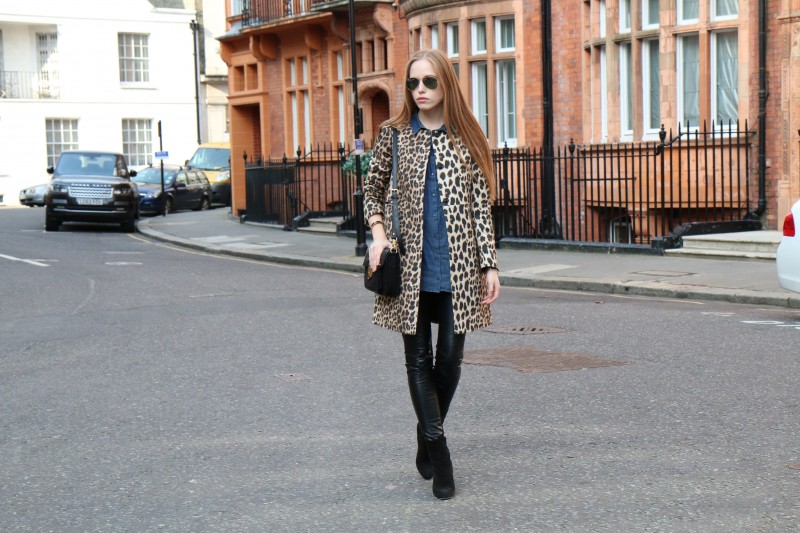 OH my … have I temporarily become pregnant?!