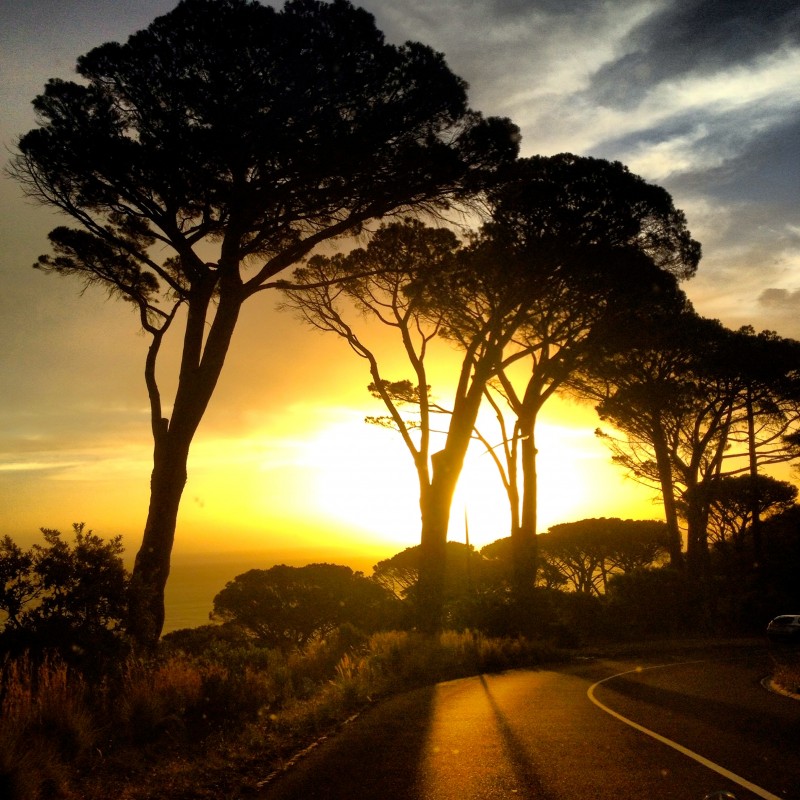 On my way to back to London at the beginning of January, I already knew much I will miss these two beautiful weeks I spent in South Africa over Christmas and New Year's.
And how I so stupidly forgot to send my beloved auntie the much promised postcard, which she would have loved to receive. The only thing that was left for me to do was to create a much more modern way of sending some greetings to Vienna.
And so, I hereby send the not-so-oldschool little package off; filled with lots of (filtered) impressions.
PS: I don't know how long it would take the South African mailing system to deliver a postcard to Austria… but by all fairness, this one here is loaded with pretty pictures and long text, so we should forgive that delay.
I almost became a little sentimental when I thought of the day we arrived in Johannesburg; the wilderness we entered after leaving Molatedi Gate behind, the first time I spotted all these animals outside a Zoo.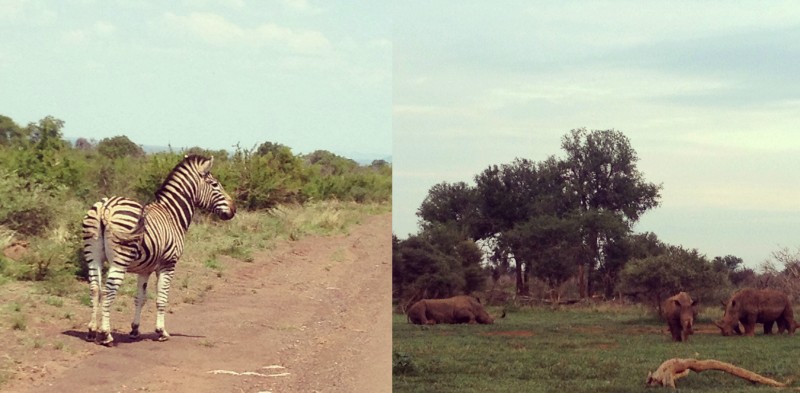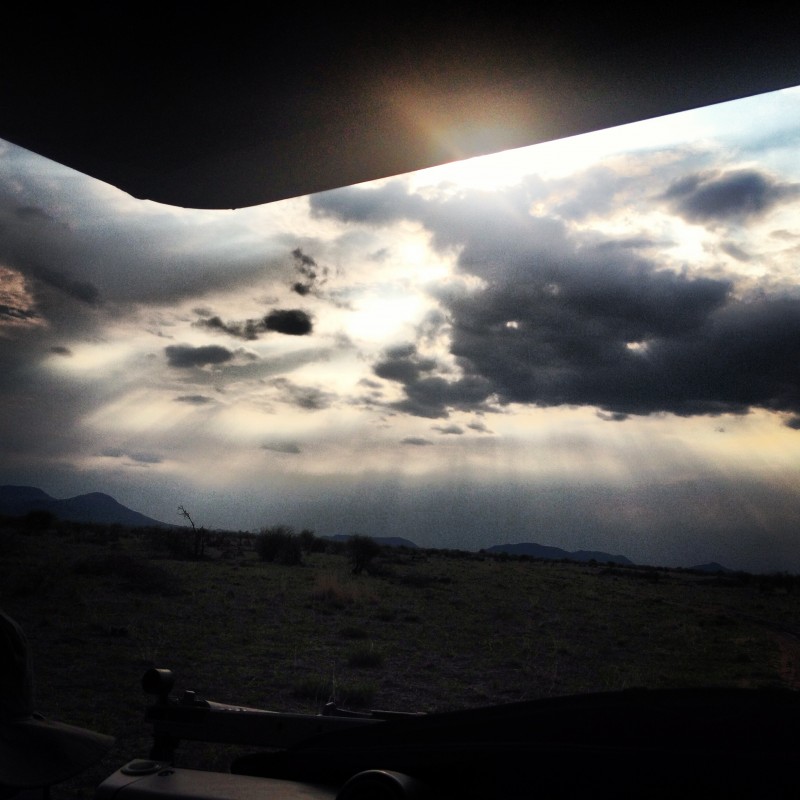 I thought about our enchanting welcome at beautiful Madikwe Safari Lodge, our early wake up calls for the first safari slots, how the sun rose and warmly greeted us while still feeling the morning dew.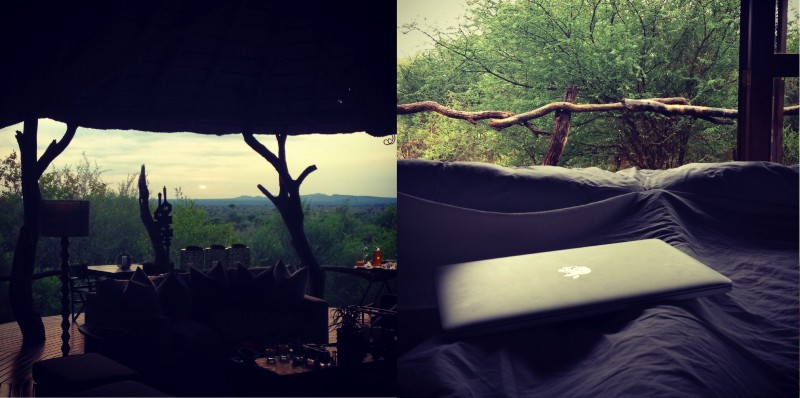 I thought back to  the incomparably bustle of excitement when driving around, fully indulging in flora and fauna (oh, don't you dare to think this sounds too dramatic!) – I loved it! Botswana's hills setting up in the background (picture up there, right) and  the sun breaking through the clouds – landscapes never fascinated me more.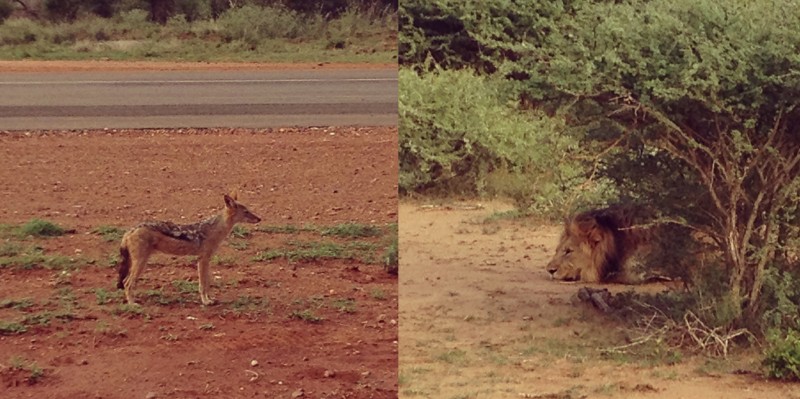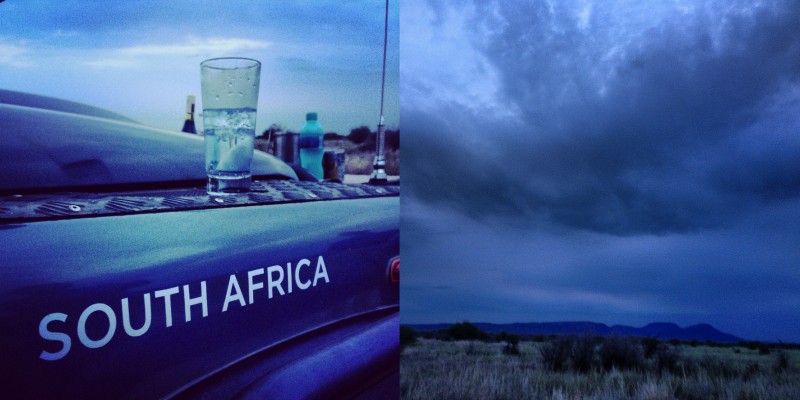 I thought back to that baby elephant who tried to imitate big steps of its mummy, the wild dogs who made a kill and our little stress to spot them before their kill is gone within these decisive few minutes, the rhinos which seemed so incredibly peaceful and the leopard that couldn't care less about us, entering his territory.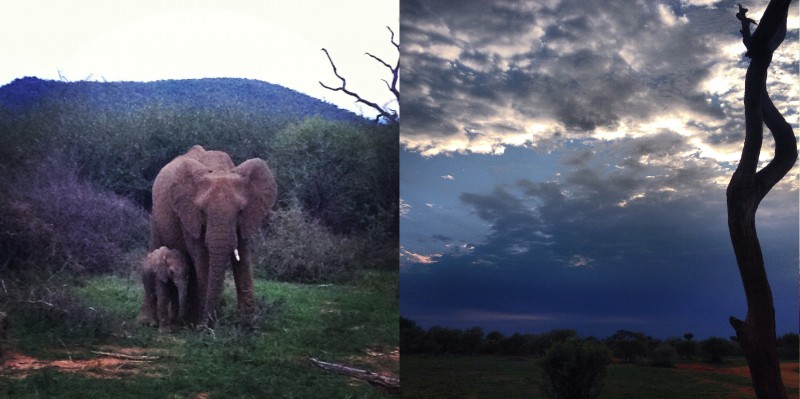 In the background? The sun, setting down in its most beautiful light spectrum. Kitsch created by nature – you don't even see it as an overall kitsch the moment you're witnessing it. You just sit in the dirt and mud covered off-road car and enjoy the moment.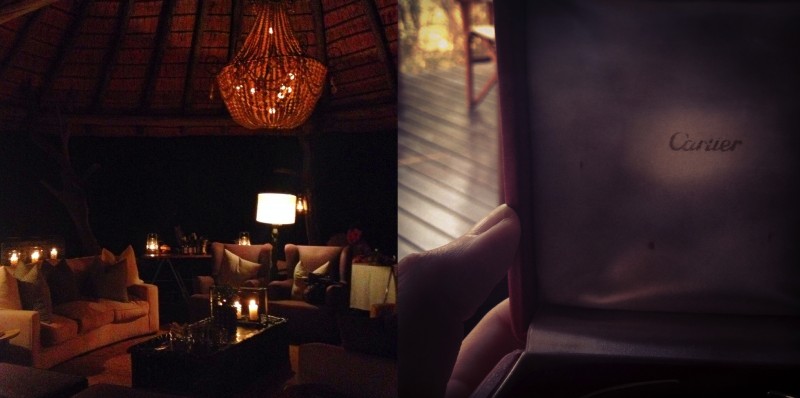 I thought back to the so extremely relaxed evenings that ended in happily falling asleep as soon as dinner was over.
I remembered our relieving and meanwhile amused thoughts when we sat down on Christmas eve, fully dressed in our "dirty" safari-gear (La Pulcinella clan is never dirty dirty but you know..), with a drink in our hands and happy faces that didn't feel the pressure of a fully planned, traditional Christmas dinner.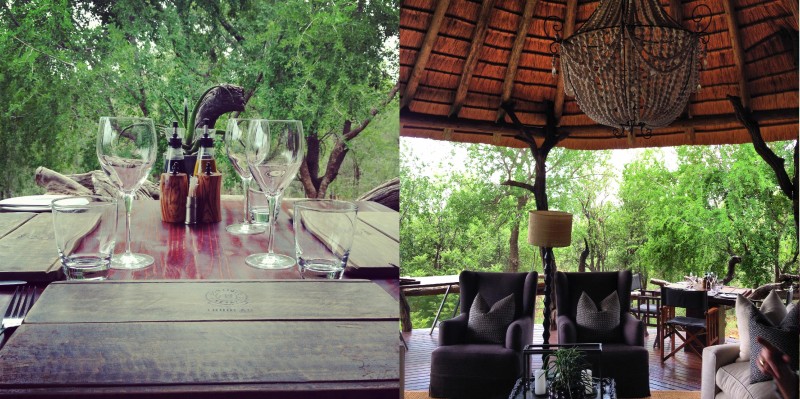 It really felt peaceful. There was just nothing that could have bothered me, even the insultingly bad Wi-fi connection seemed to slowly loose its severity.
I felt lifted by the thoughts of not missing out on anything at all; not in Cologne, not in London, and, by far, not at the Arlberg.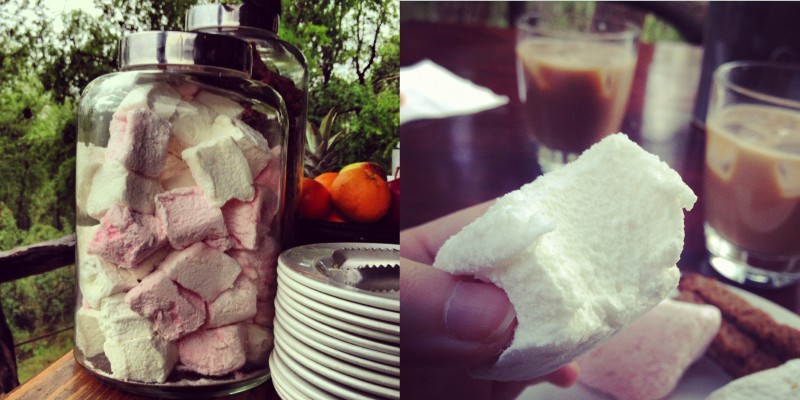 Time seemed to get out of proportions; it didn't really seem important other than for "feeding time". The homemade iced coffee with that nice cinnamon note, the iced Roibos tea and the soft marshmallows were my favourites for the daily afternoon tea.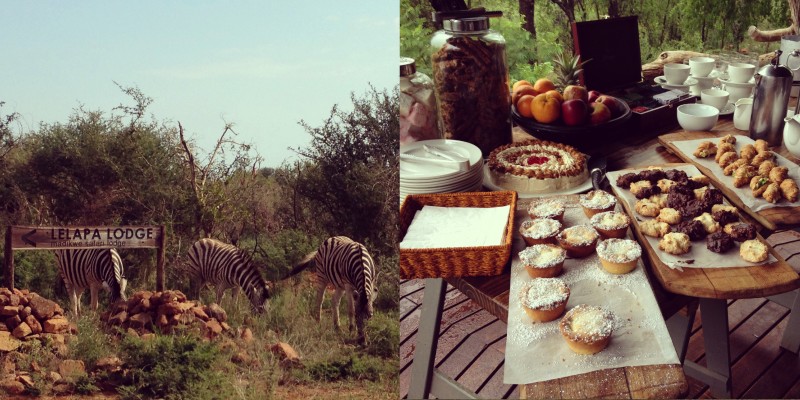 With a bitter pinch of sadness when leaving Madikwe,  I promised to do such a safari again (100%!)… it almost felt like doing a little rehab from normal life.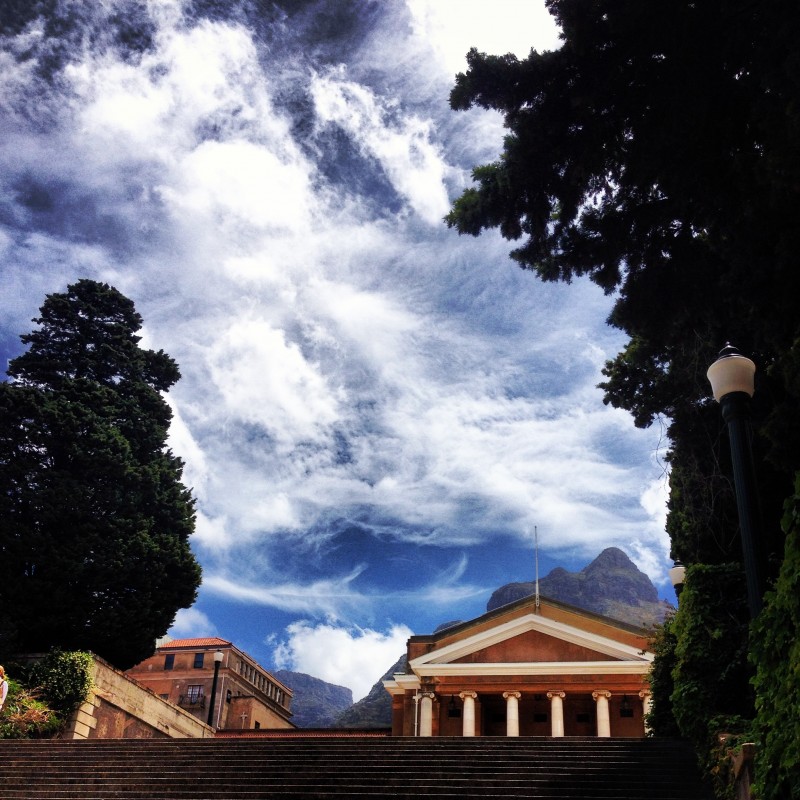 But it was about moving on (something I also realized when doing my 2013-review) and so I was looking forward to the times to come.
The arrival in Cape Town couldn't have been more real as a welcome back in civilization.
I think back to the moment my dad met one of his best friends after such a long time again – how we've been to that beautiful Italian restaurant on the first night and how we had a typical Capetonian braai with the most impressive selfmade cake I've ever seen for dessert.
Best post-Christmas cake ever … how can someone be able to resist?!
I still remember the day we took off to drive around Cape Town, how excited I was and how I just couldn't resist to put my camera down for even 10 minutes. I can still see how I chased parents on the beach of Muizenberg and still had to stop every now and then to capture the here and now.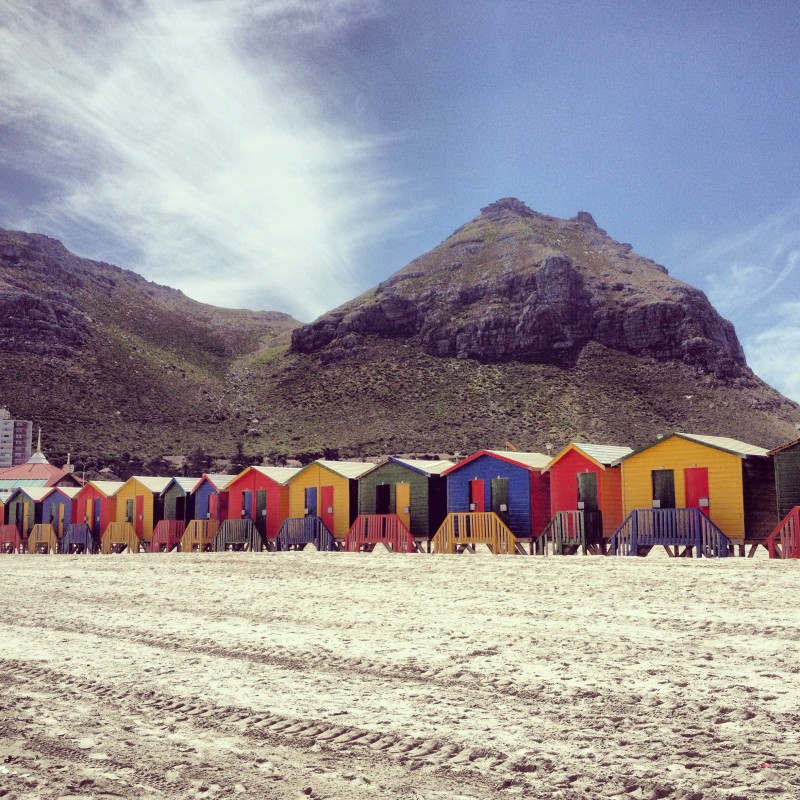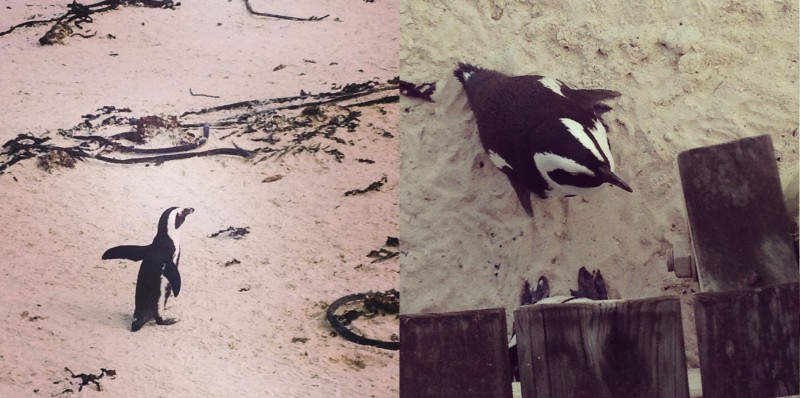 I even found new friends, which I (secretly) prefer over humans I think ;)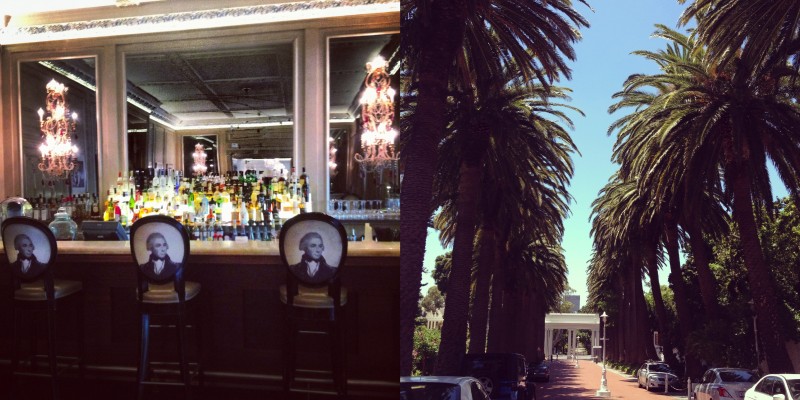 I still love to think back to having ice cold tea at Mount Nelson hotel in which my mum used to enter with a huge hat every afternoon "few years" ago… and how there's almost a story to everything we've seen and been doing. :)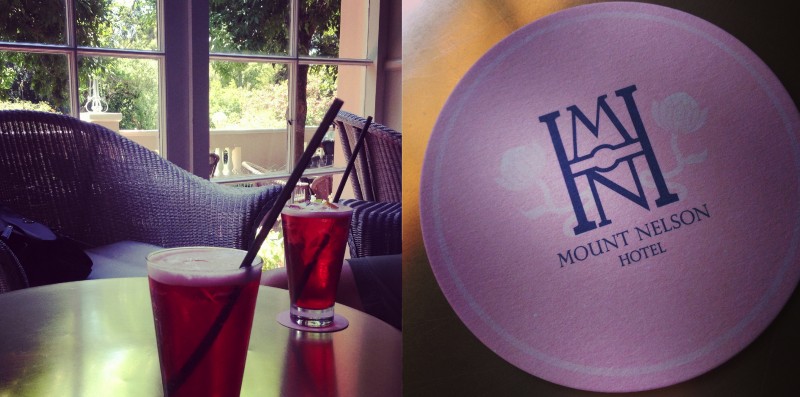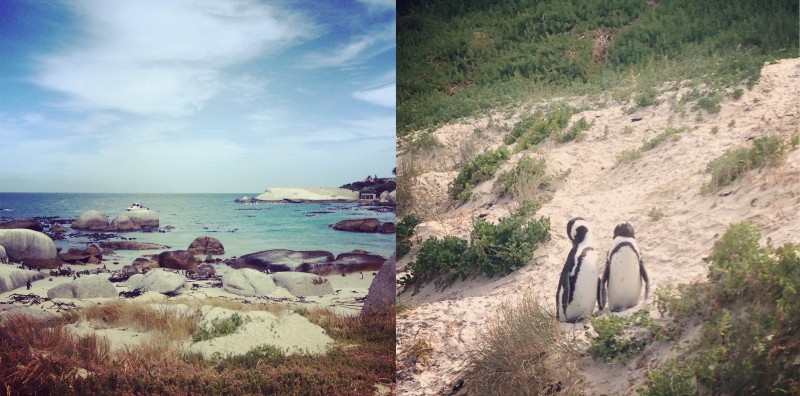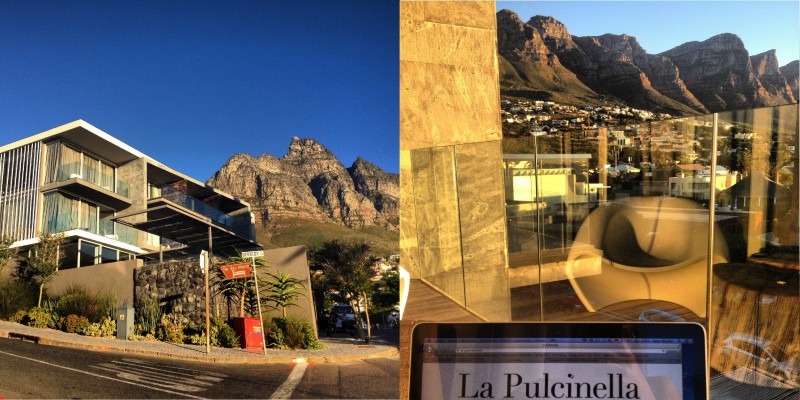 I can still see my dad taking me away from my laptop and this little old-year-blues, put me in the car and went to the Cheetah support center with me before driving to the Aquarium on the other day so that we could spend time together.
Having talks with my daddy is always the most relaxing, often eye-opening and teaching thing – quality time at its best. 
I realized once again how  lucky I am to have parents who care about me and love me so much.
That special relationship is irreplaceable and I hope to maintain it in forever (ha, I will… no doubts about that!).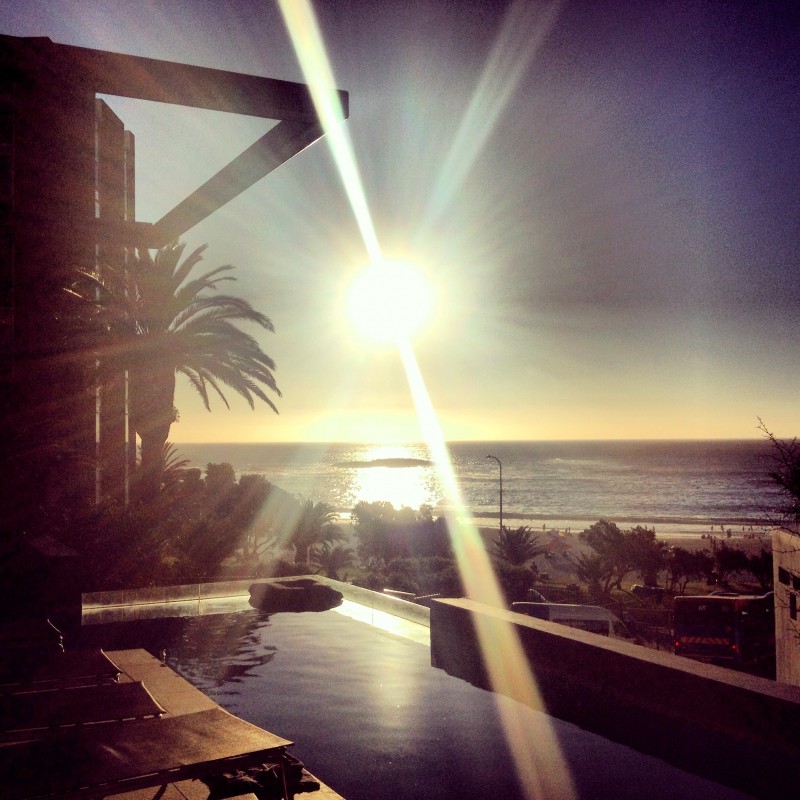 But from all of these things I realized and remembered, there's one thing, which stands for these two weeks spent at, almost, the end of the world:
Traveling experiences are something none can take from you. You can probably loose a lot of things throughout your life. But the experiences you get from traveling are unique. They are luxury. Just like your knowledge is. Memories may fade but they never totally disappear; even if it's just the instinct you develop for making decisions while traveling.
South Africa has totally won my heart. And although this blog post is the outburst of absolute overly corny dramaturgy, I hope that I will never loose the way I think about these two amazing weeks, which I heavily crave for at the very moment.
You may now dash off to your daily duties again. Have a nice Monday!:)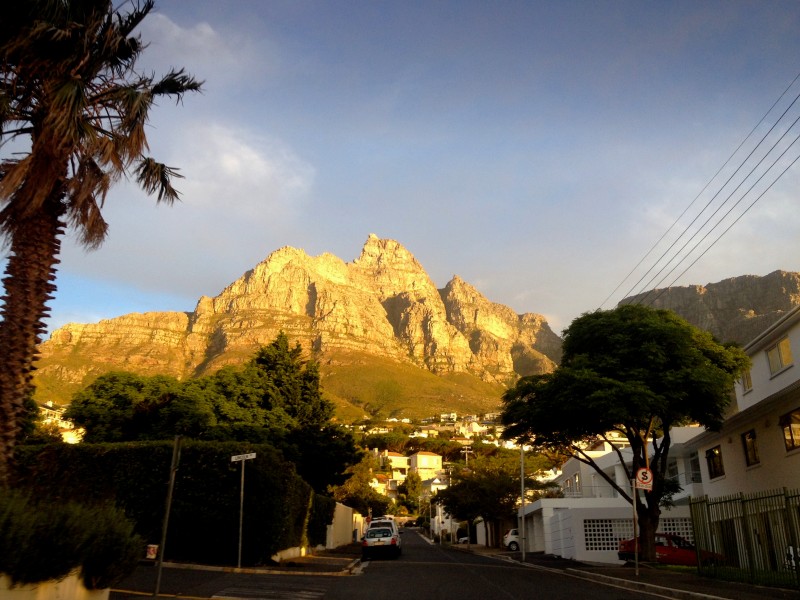 All posts from South Africa:
Hello from South Africa! – Christmas at Madikwe Safari Lodge 
Game viewing at Madikwe Game Reserve