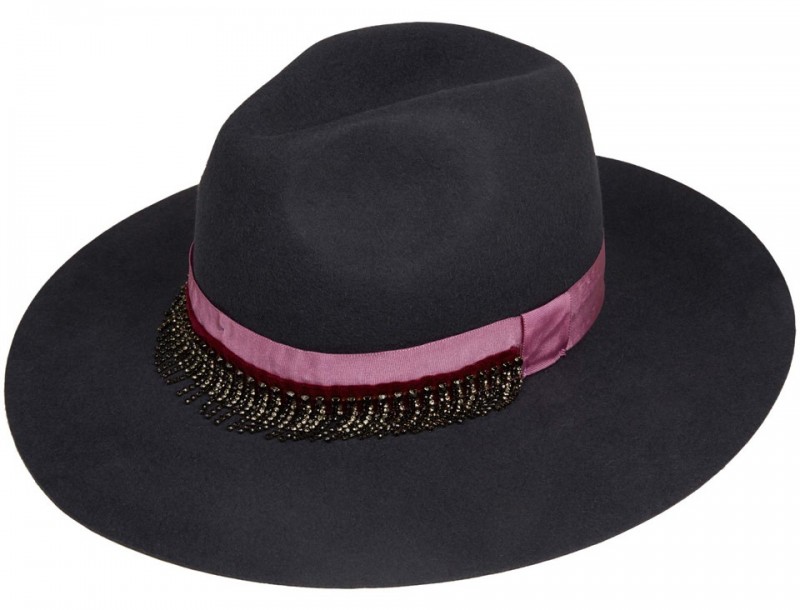 (A slightly different Etro hat with a beautiful pink satin ribbon…)
It's surprising how much  a little discovery can change your mood, making you consider details in colours you haven't really given a chance before. 
A few days ago, I realized that I'm secretly favouring berry, pink and rose shaded things at the very moment after finding myself in the very last page of an adorable blog.
Although I long enough considered myself to not be a huge colour fan, I somehow started falling for different shades earlier this month. And right now, it seems as if I'm in a "back to the roots" kind of state with girly colours, which, in fact, are not even that girly if combined in a cooled down way.
It was just well in time that I found this beautiful wide brimmed fedora hat by Etro, which I couldn't stop trying on in-store on an usual Liberty stroll. The charcoal colour is beautifully topped with this satin ribbon and the attached sparkling pieces. I'm in love. Totally in love.
Check the Etro beauty out yourself here.