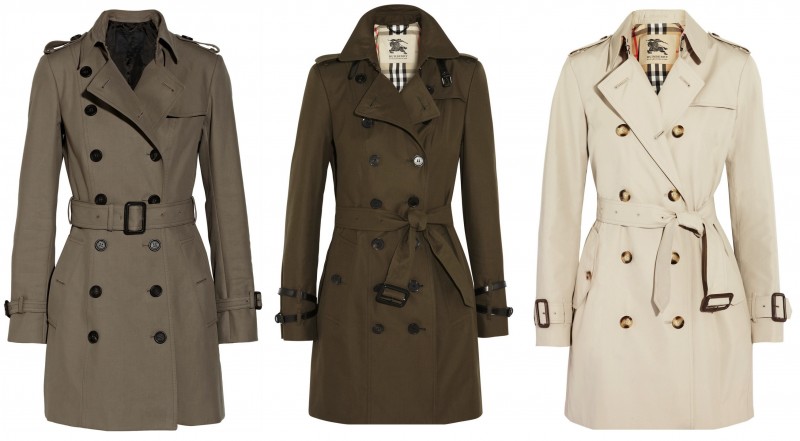 Burberry mid-length trench coat taupe; Burberry mid-length trench coat in olive; Burberry mid-length trench coat in light beige
Rain – something Londoners are notoriously supposed to cope with as much as with delayed trains, queuing and endless hours of tea time. I often tell people who never lived here that " it's really not that bad with the rain… but once it starts….".
Consequently, the past two weeks were more or less all about wrapping myself up in my rainy weather gear while trying to be as variable as possible to not get bored of daily looks.
Maybe I also try to convince people of the impression that London weather is "not all that bad" because I'm quite well prepared for the case of the city turning into its cliché state , the rainy town per se.
That may sound a little too much like "brace yourselves, rain is coming!" but there's nothing that will stop me from wandering around town nicely dressed just because rain decides to smash my illusions of wearing my fluffy fur vest or take out my suede (and hyper sensible) bag.
So how does a good preparation after the ugh-wait-what-no-please-i-dont-need-rain! kind of reaction look like? That's something a good friend of mine asked me. And I thought: Why not dedicating a post to one of the most obvious situations?
Not that I'd assume you wouldn't know how to dress when it rains cats and dogs. It's just so easy for the "comfort's" sake to dress lower on an ugly day at which you try to prevent yourself of getting wet as much as possible. But it's not necessary.
With these classics and extremely simple but also reminding ideas, I believe that the rain problem could be solved in a much prettier way than just putting on the classic Hunter boots and take the ugliest jacket you have to get through the day.
Admit it: Nobody wants to run around like a tourist with a massive rain cape the whole day! (Besides it's this abnormally cool Pacman cape … that's an extraordinary exception of course).
Have a nice weekend & stay dry and pretty.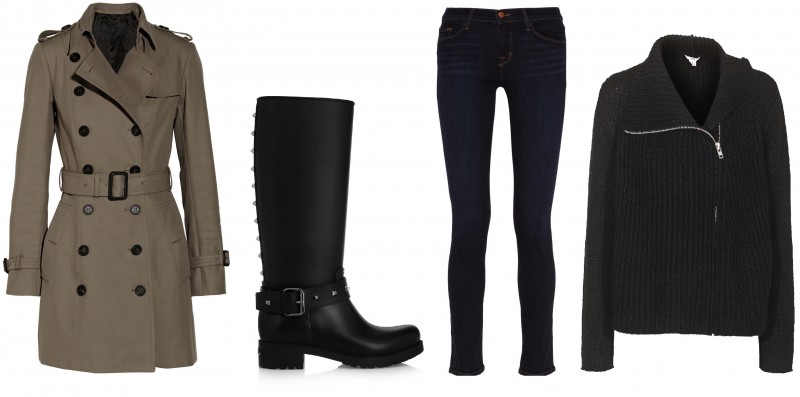 Classic Burberry trench coat; Studded rubber wellies by Karl Lagerfeld, J Brand Jeans, Helmut by Helmut Lang top 
Topshop trio – Light blue parka from Topshop; Dark blue parka from Topshop; Beige parka from Topshop

Cable knit hat from Topshop; Quilted bomber coat from Topshop; Wellies from Mulberry
Head out for the MaxMara Weekend with either beige/white quilted coat or the chocolate brown version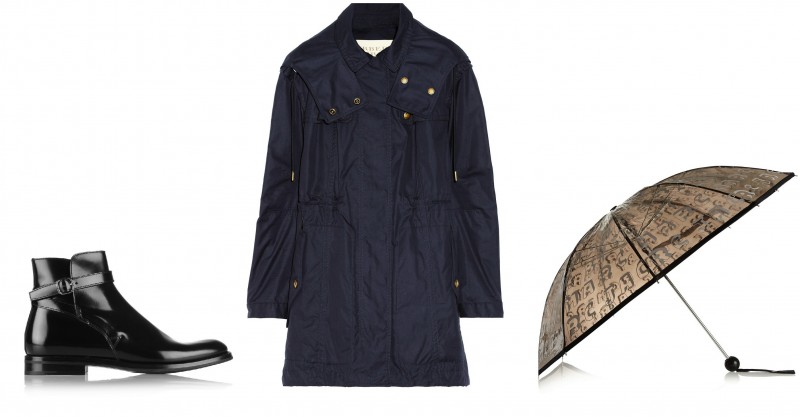 Chelsea boots by Church's; Dark blue Burberry Brit parka; Umbrella by Marc by Marc Jacobs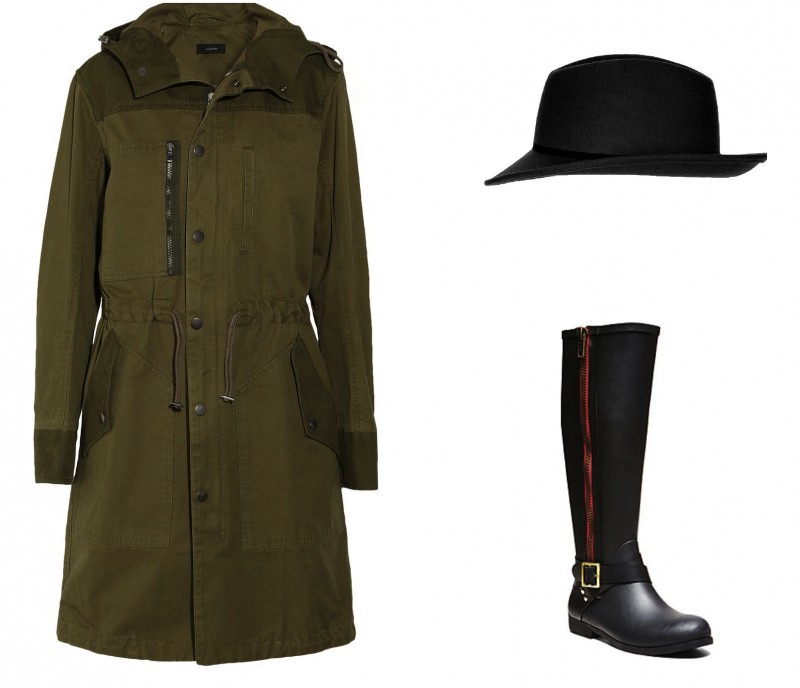 Parka by Joseph; Hat by Topshop; Wellies by Steve Madden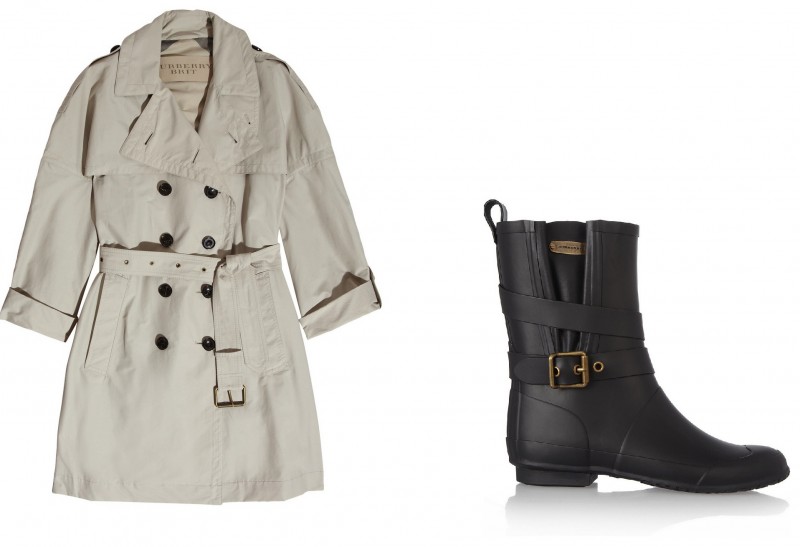 Shorter trench coat by Burberry; Coolest (!) wellies ever in biker boot style by Burberry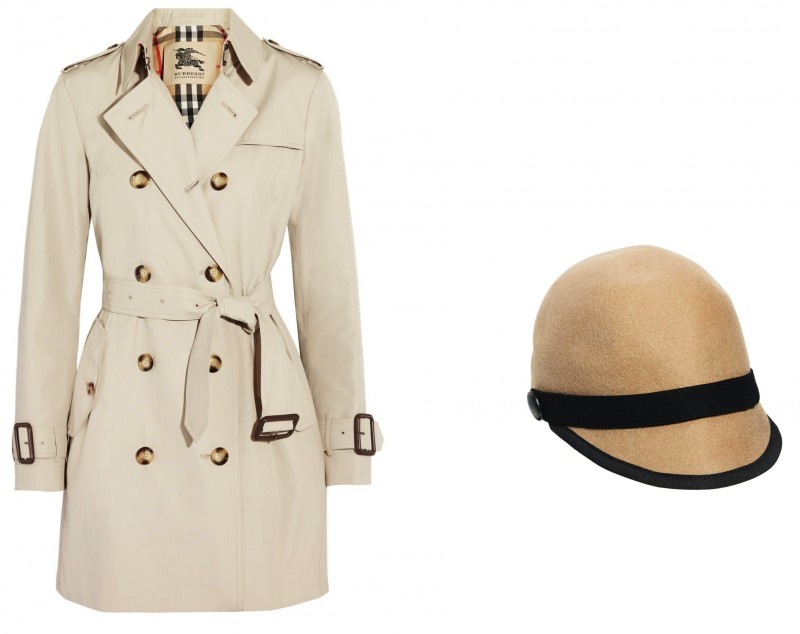 Trench coat by Burberry; Hat by Warehouse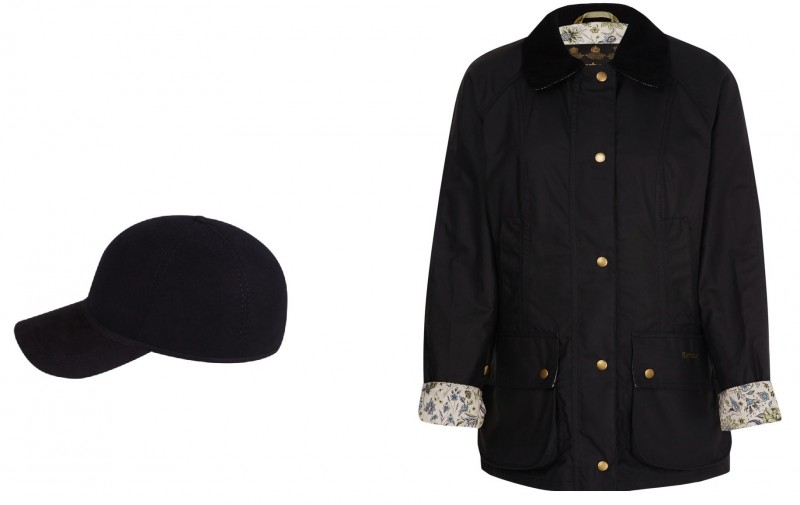 Cap by Christys;  Classic Barbour x Liberty jacket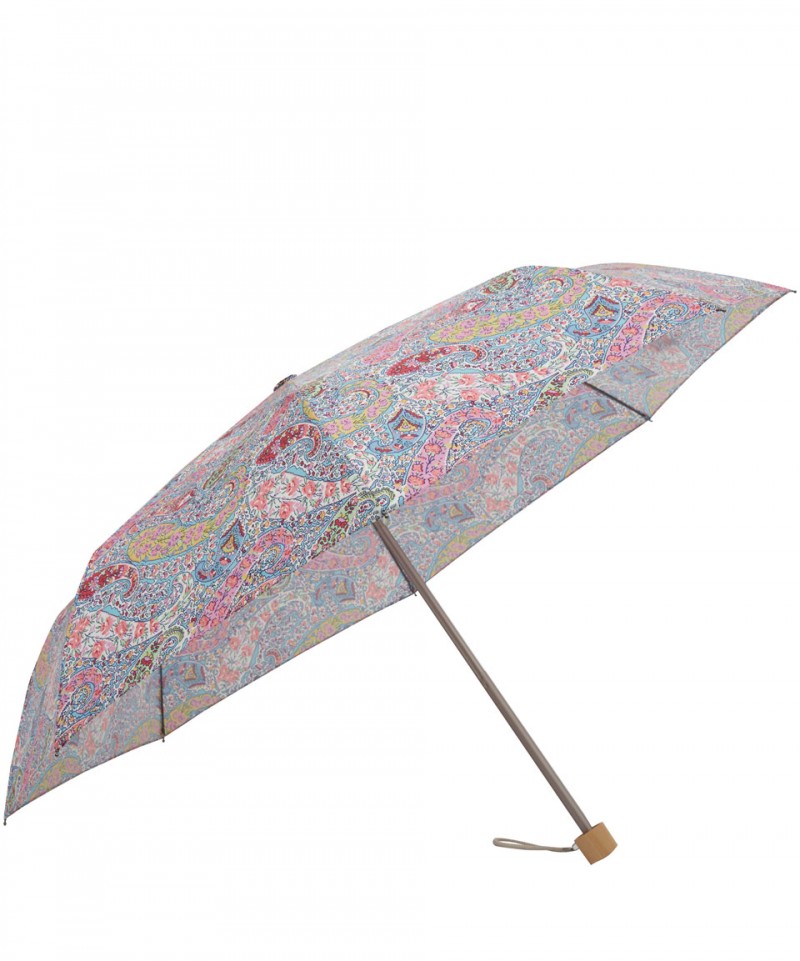 And most importantly: Never forget your umbrella-ella-ella!