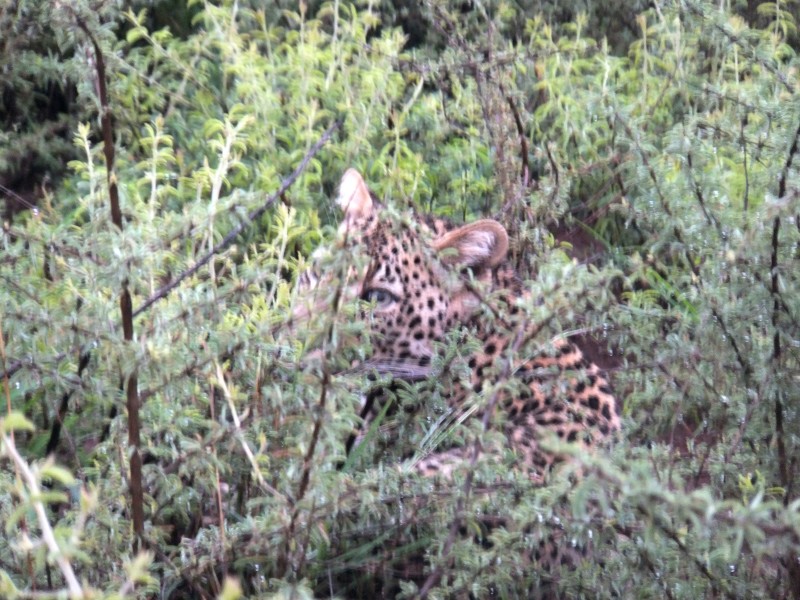 After all the sentimental things, reviews and resolutions of the past days, I think it's time to move on with my South African adventure and share pictures of the incredible time I had at Madikwe Game Reserve before moving down to Cape Town.
Game viewing is one of the most exciting things I've ever done. You get up at 5.00 am in the morning for the first slot, drink your tea quickly, hop on to your ranger's car and off you go.
For the following three hours, you'll see pure nature as it awakens – or as it has already awoken it's probably only you who needs to wake up properly ;).
You'll hear the different birds as they're chittering for the wake up calls and the first insects chirping. Here and there a swish. And sometimes, you're as lucky as I and spot the most amazing animals in wildlife.
Besides from our daily encounters with Impalas, their youngsters and Kudus, we also spotted white rhinos, one black rhino, elephants (lots of elephants!), giraffes and zebras. None of them was really concerned about us, which was fantastic as it gave the perfect opportunities to shoot some nice photos.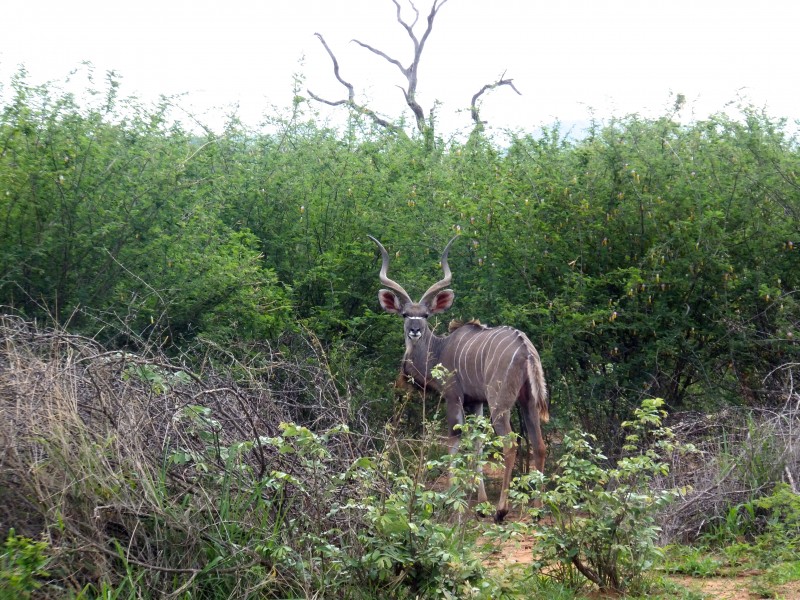 This also meant that they must be used to coming across that gas smelling clattering thing with some little weird beings inside… but as we sometimes tried to stay for longer than 10 minutes some of them (like the rhinos) got a bit curious, took steps forward to make an impression and check us out (their eyes are not that good but they smell and hear perfectly!).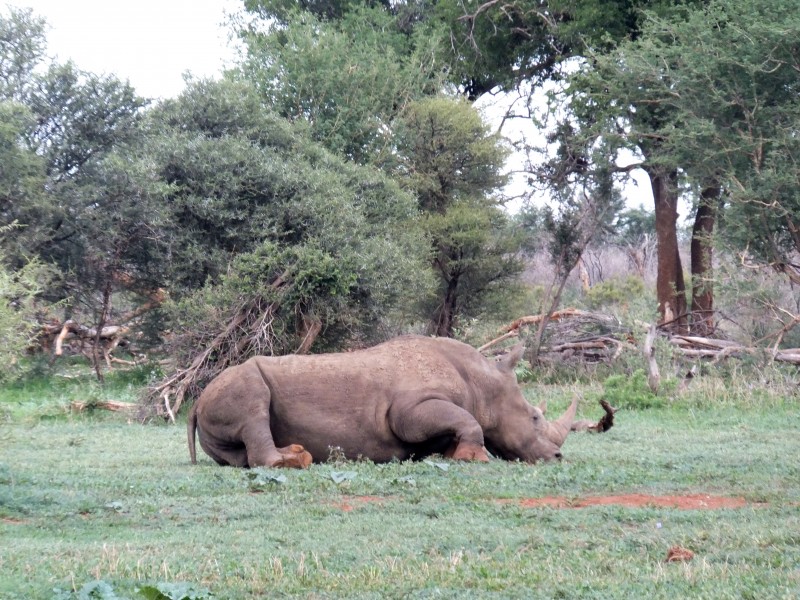 Sleepy rhino ;)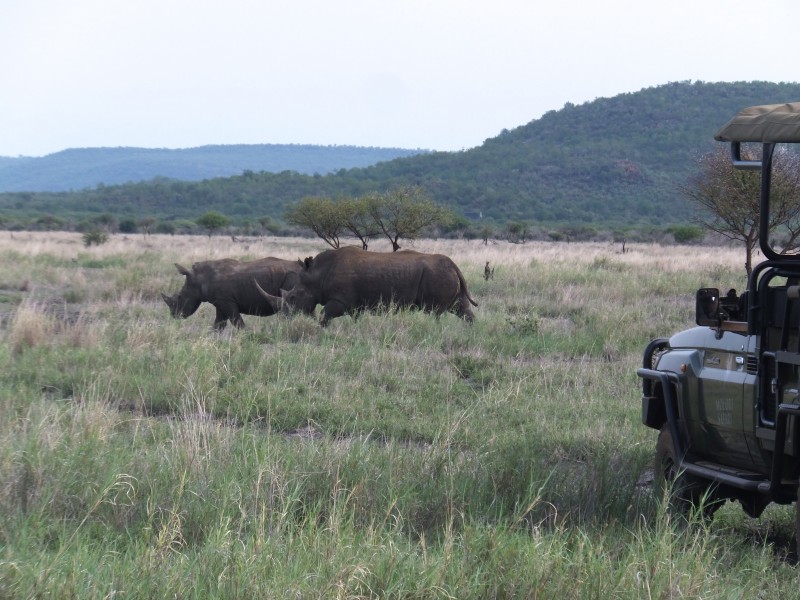 However, the most exciting thing were probably the wild cats.
Meeting some predators as a human in wildlife doesn't always have to be the most desirable experience but as long as we stayed calm and just watched, these animals were simply impressive.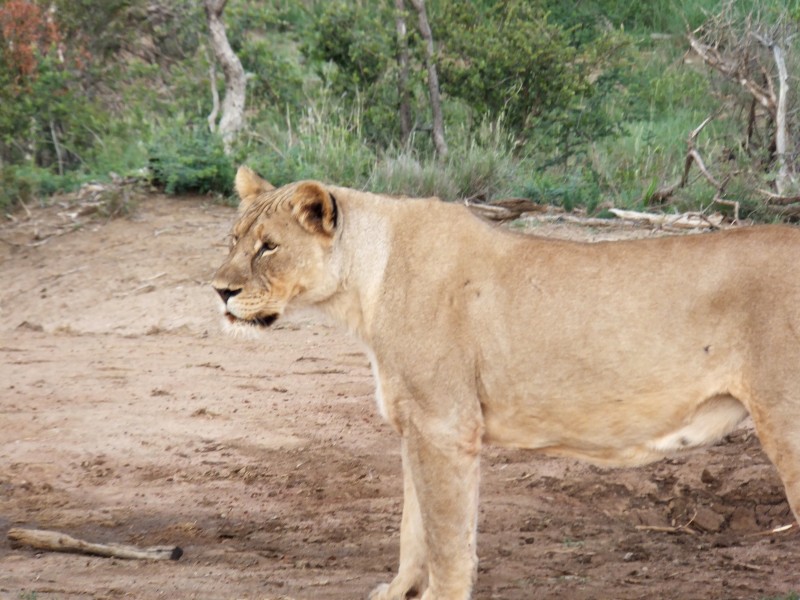 Lady Lion decided that she has had enough of her guy …
Mr. Lion yearningly looking at his girlfriend as she leaves him at his place…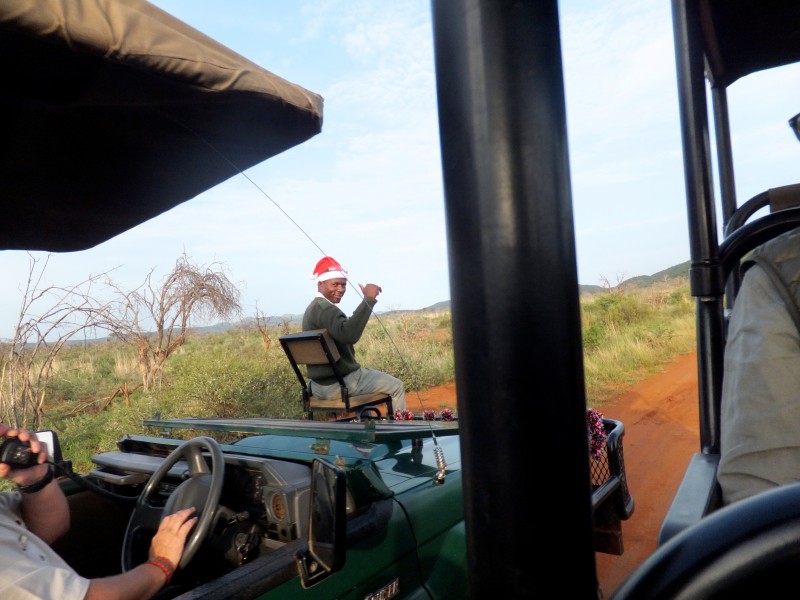 …but then Santa Claus came by to wish Merry Christmas…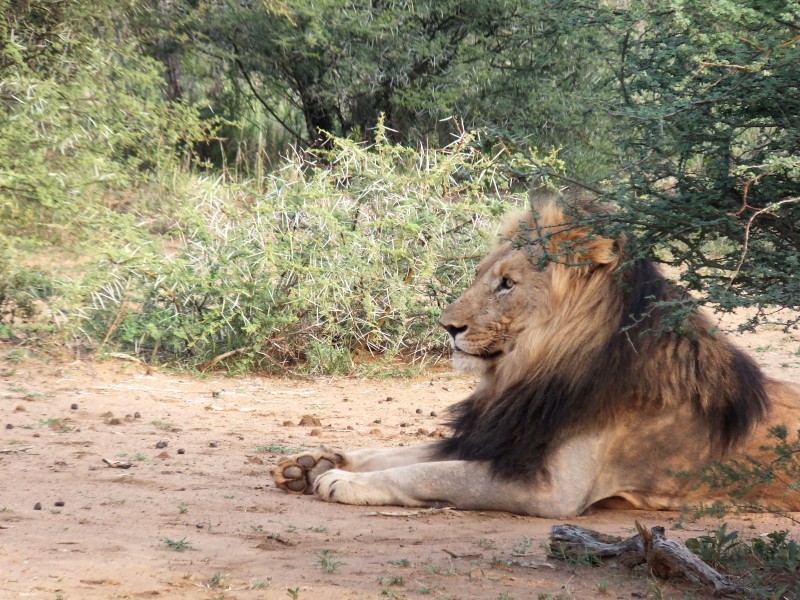 …and Mr. Lion's attention was caught within a second.
We almost witnessed a hunt between a little pack of three lions (2 female, 1 male) and a Wildebeest as it drifted away from its herd. But as Wildebeests tend to recognize danger quite well, we also received proof of how quickly "prey" can be gone (don't we also know that when trying to catch the best bargain during online shopping? If you wait too long, it might be gone!).
Not so quickly was the reaction of a little chicken who fell victim to *DRUM ROLLS* a leopard I spotted all by myself as we were mourning in the car about the fact that our "big 5" are not complete as long as we haven't found the leopard.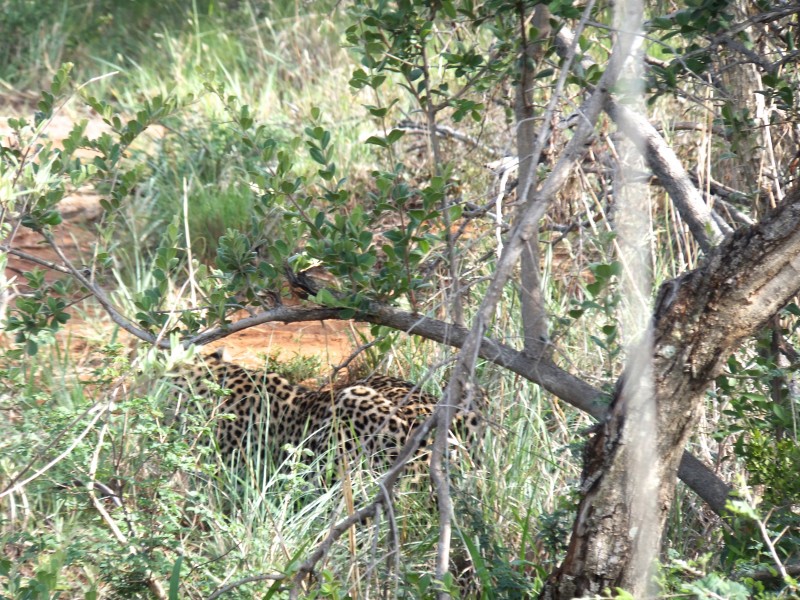 We've been searching for a sighting for two days (which is not as long if you keep in mind that there are people who wander around for weeks and don't see anything) and this day was the most unexpected one.
After hearing by bush radio that someone has seen a leopard "going north the track back into the bushes", our ranger Martin decided to hold on for a second and wait a bit.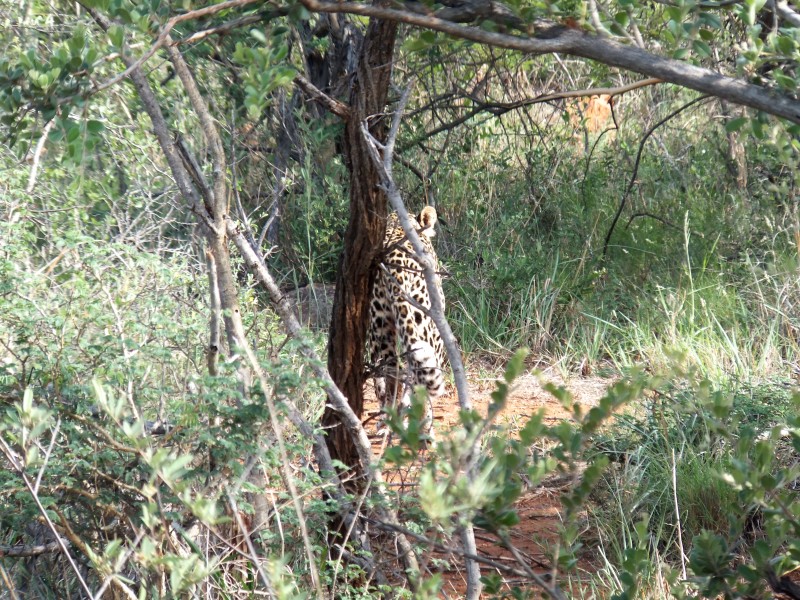 As we couldn't find any sign of a leopard, he went off the car to show us some dried bushes. I was almost asleep, thinking that "I need breakfast soon otherwise I will break down and sleep until tomorrow" when I recognized some movement a few meters away.  A dotted, relatively "small" thing looking nervously up, moving down into the bushes, looking up again when I shrieked "OH MY GOD LEOPARD THERE THERE THERE" and our ranger went in to move the car further to the animal.
I was never aware of how well camouflaged all of them are, but especially the leopard. We recognized that it has probably just made a kill…choking on something satisfyingly and just laying between the bushes to enjoy its breakfast.
Same situation happened just a few days after with another male leopard who chose to build its territory around the landing strip of the game reserve. Bear in mind: Seeing leopards is a very, very rare thing on a safari and I was really that lucky to see two of these beauties.
I can't even decide which one of the animals are the most beautiful ones – obviously, I fall easily for the leopard when it comes to pattern choices in terms of dressing. But then again, I realized that almost every animal looks much prettier in real life than they sometimes do on pictures and documentaries.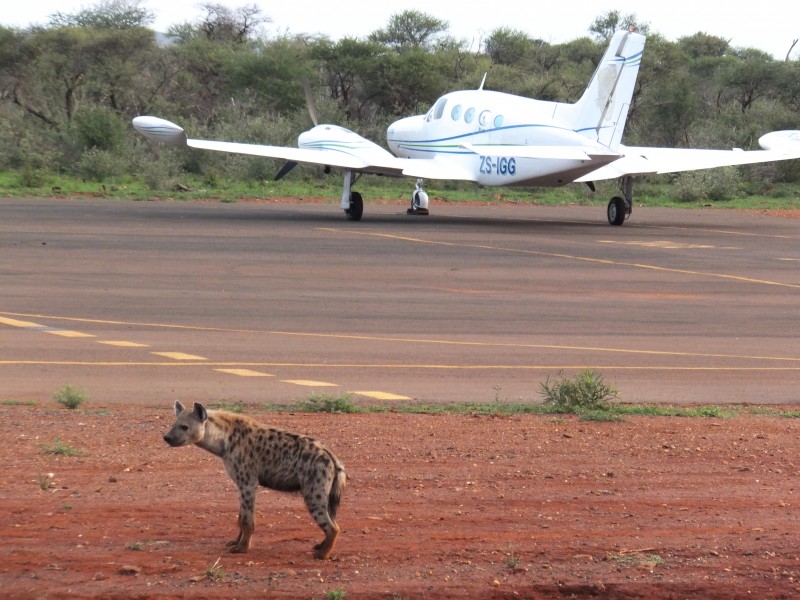 Like the hyena. I always associated it with that ugly thing eating dead animals and being one of the "mean characters" in the bush (thank you Lion King).
But really, those hyenas look almost adorable in reality. Their face remind of a teddy bear (though their teeth are freaking strong) and their fur looks so soft – they don't even seem half as mean or aggressive as they sometimes do.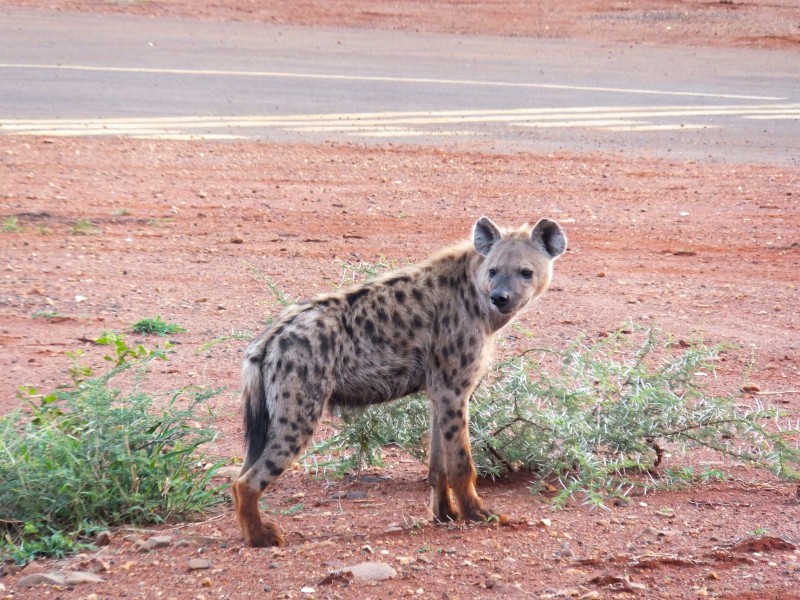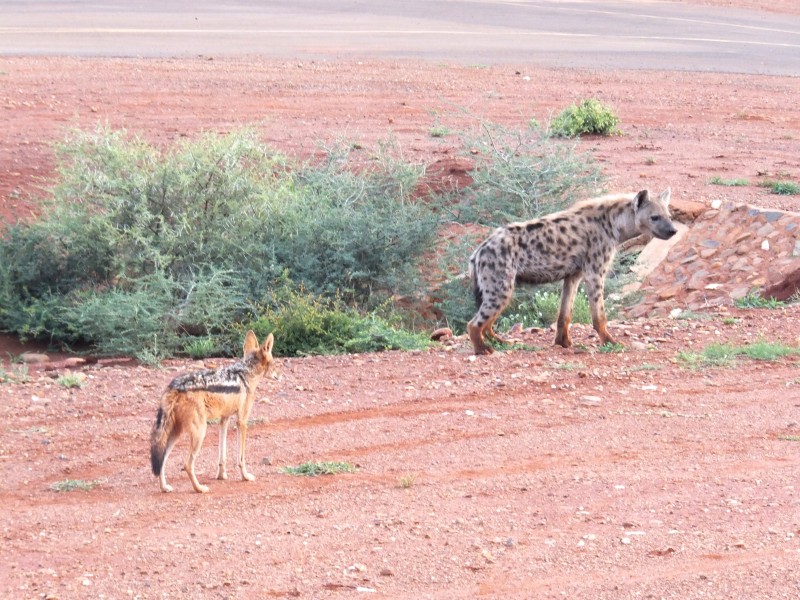 Between all of these sightings, there were the most beautiful sunsets and sunrises I witnessed in a long time and you just generally develop a feeling for your surrounding, nature and the animals.
Our ranger Martin was the absolute best we could have asked for, not a second did I feel unsafe or not in the right place. He really took the maximum out of these days to show us as much as possible and, with great success, that really worked out well.
I will long think back to this experience, meeting the animals and having such a calming surrounding.
Madikwe Game Reserve is definitely recommendable for great safari tours with a good chance of seeing animals. Luck, a good ranger and a good eye should be essential but naturally the reserve is well diverse.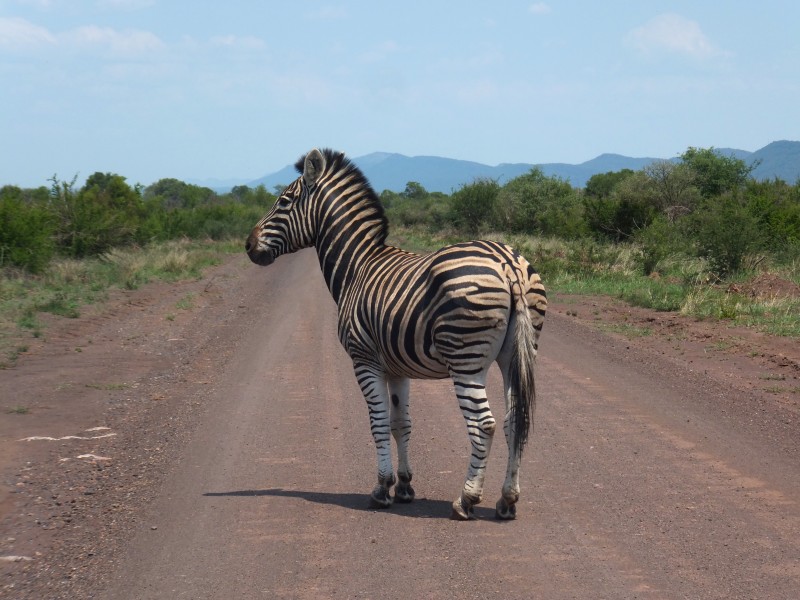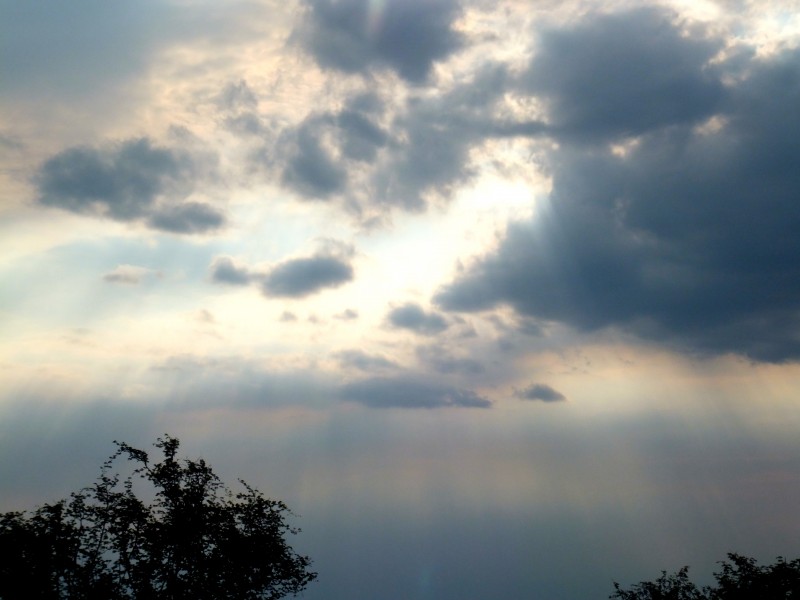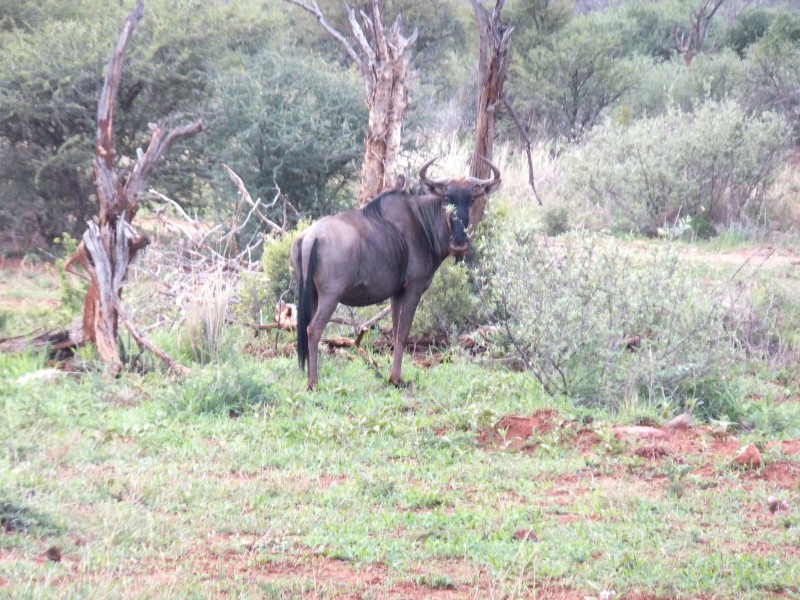 Wildebeest & a youngster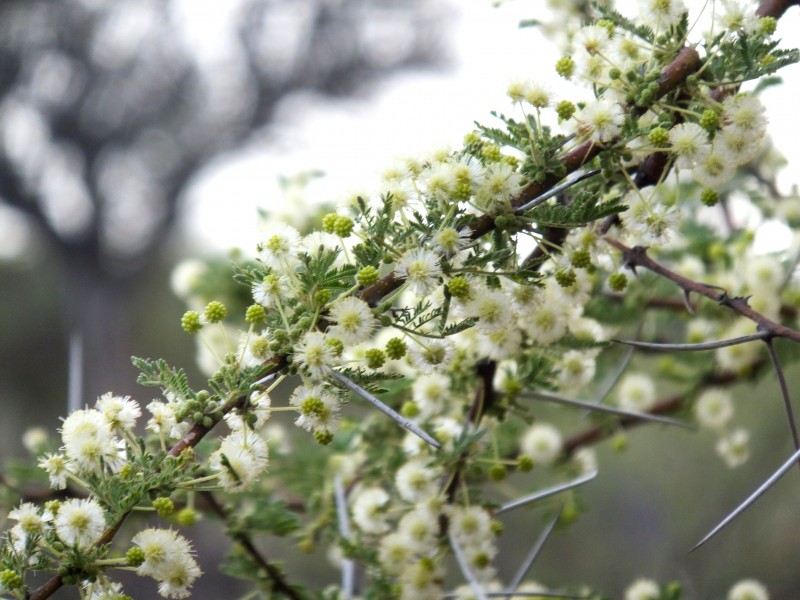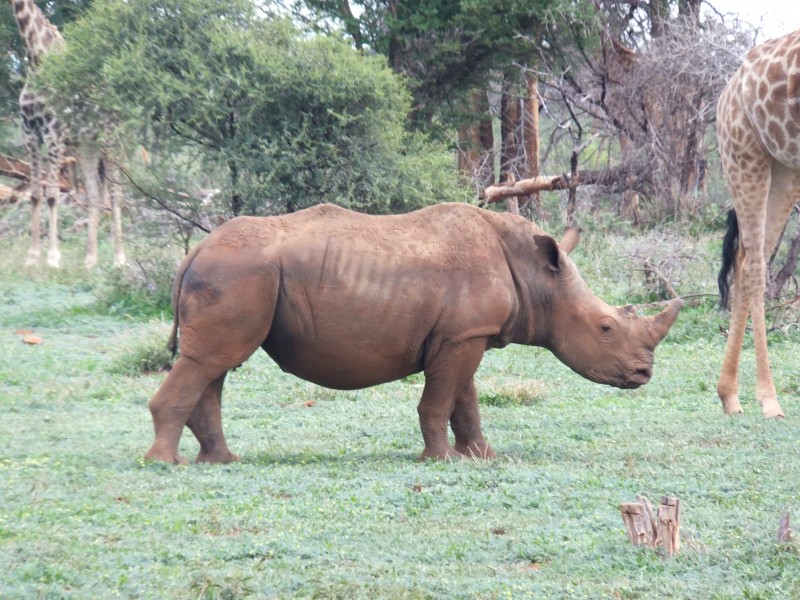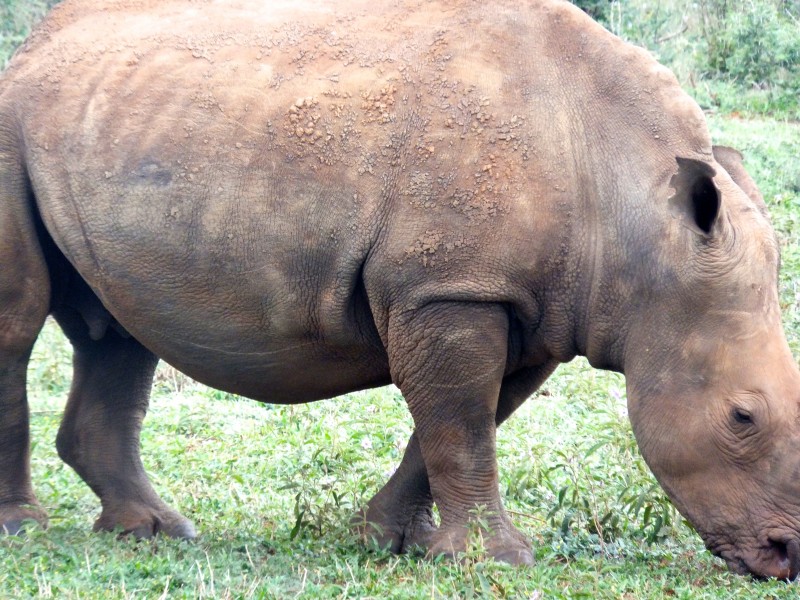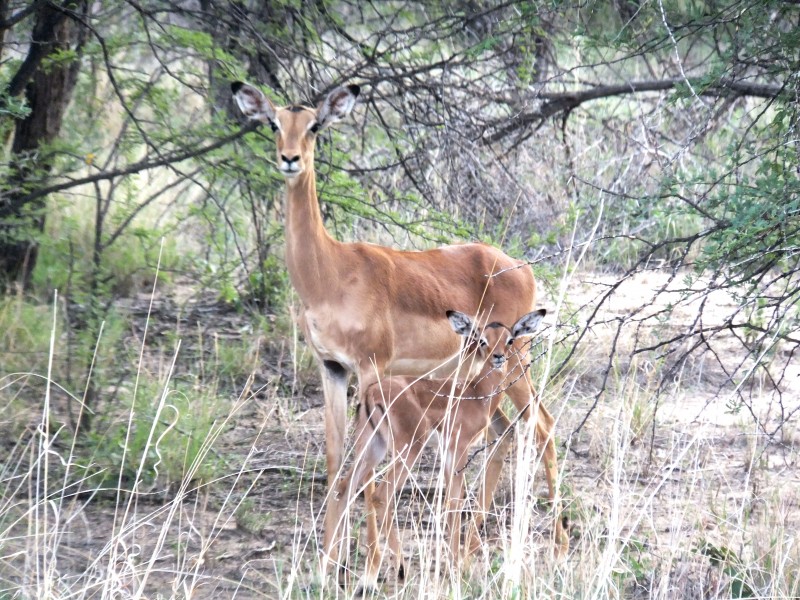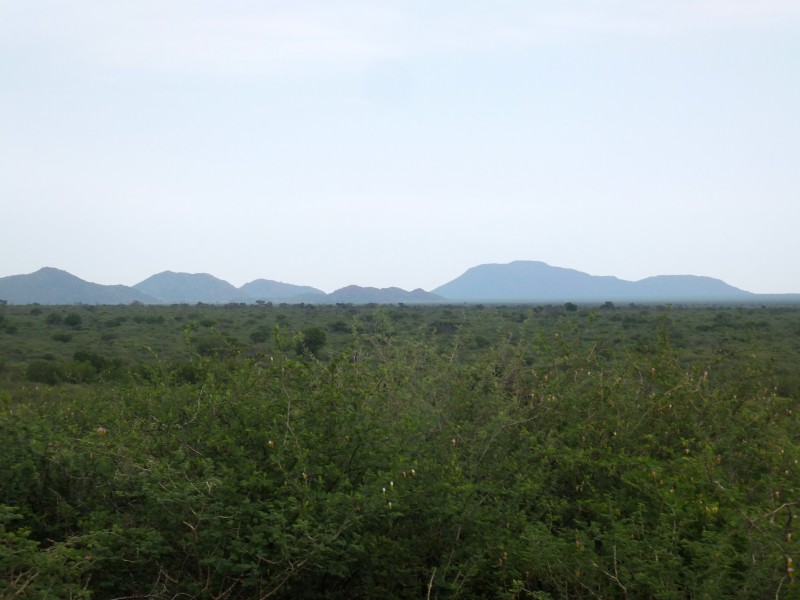 Look at Botswana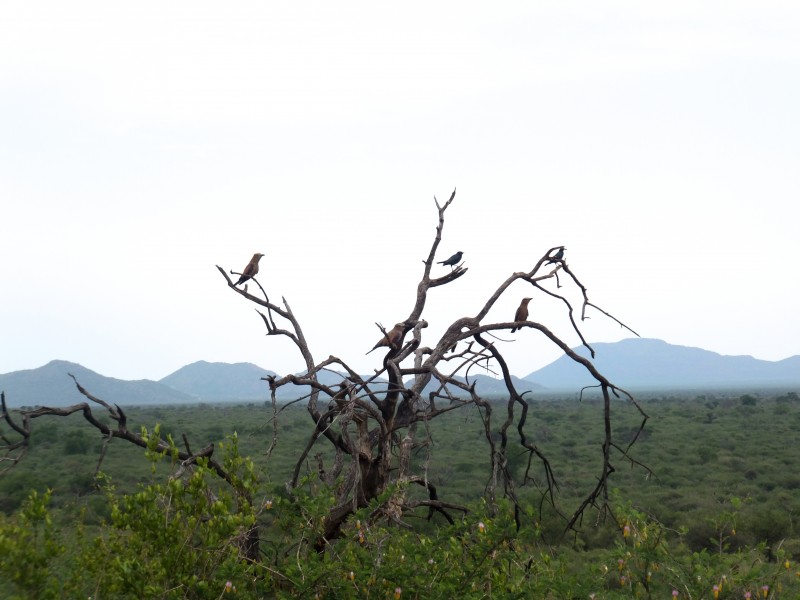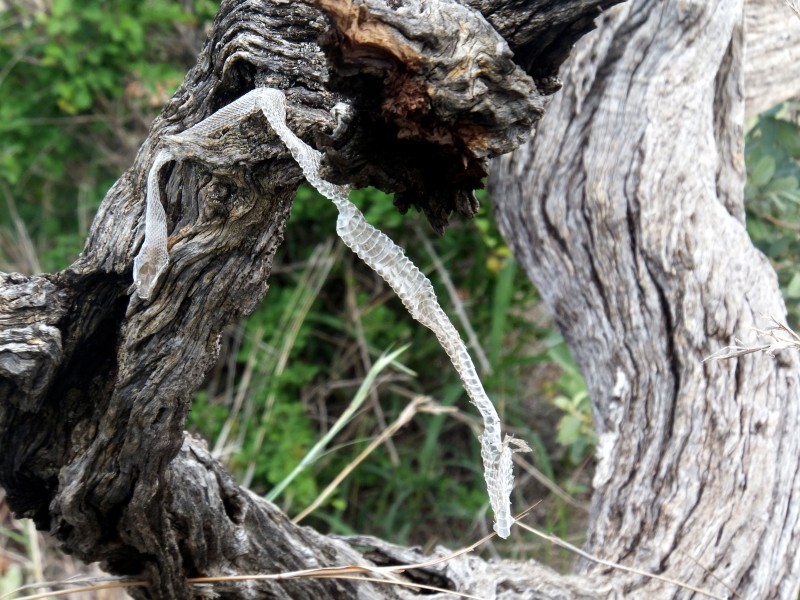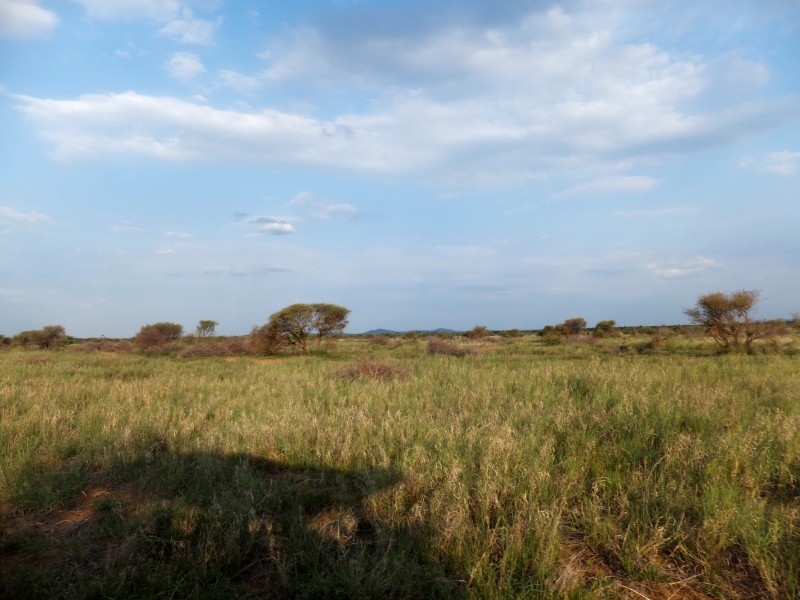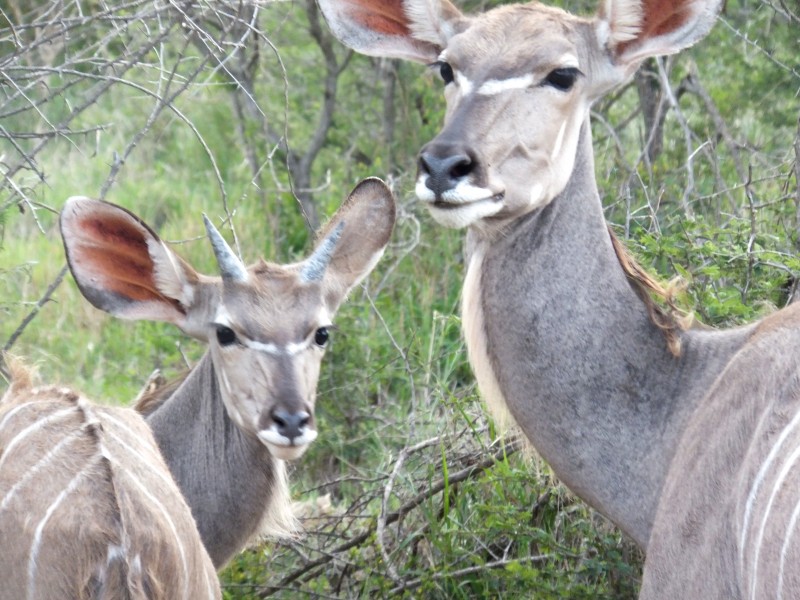 Those three little chaps were the sweetest.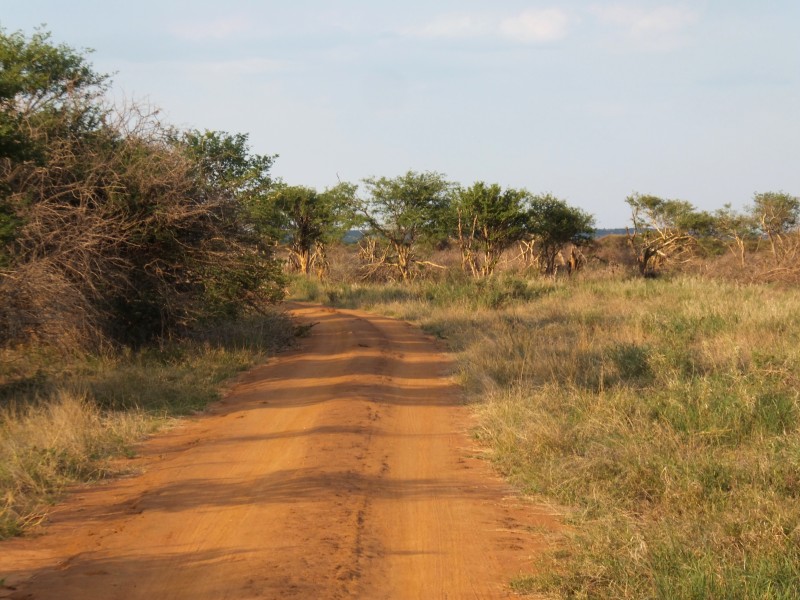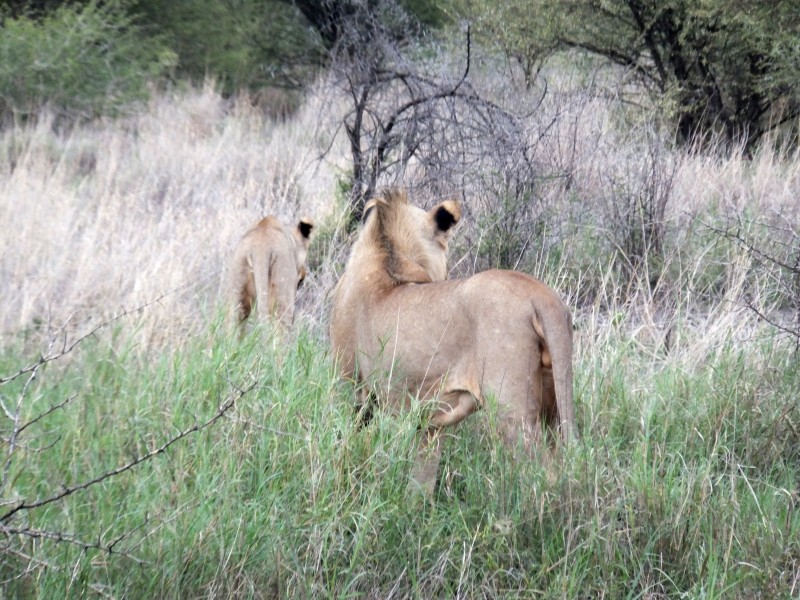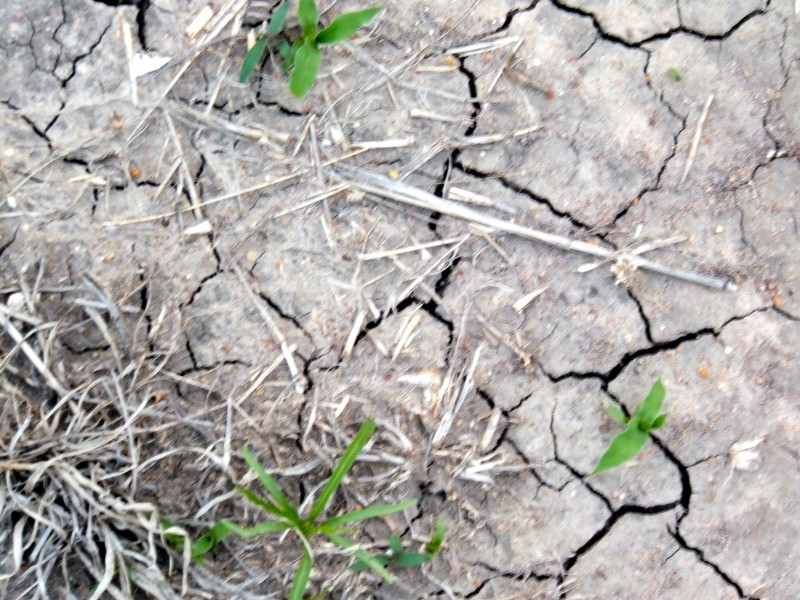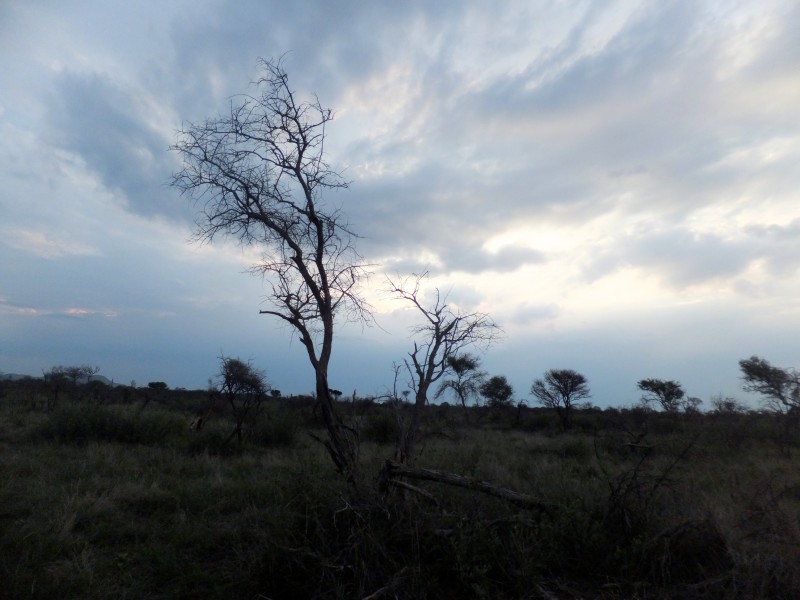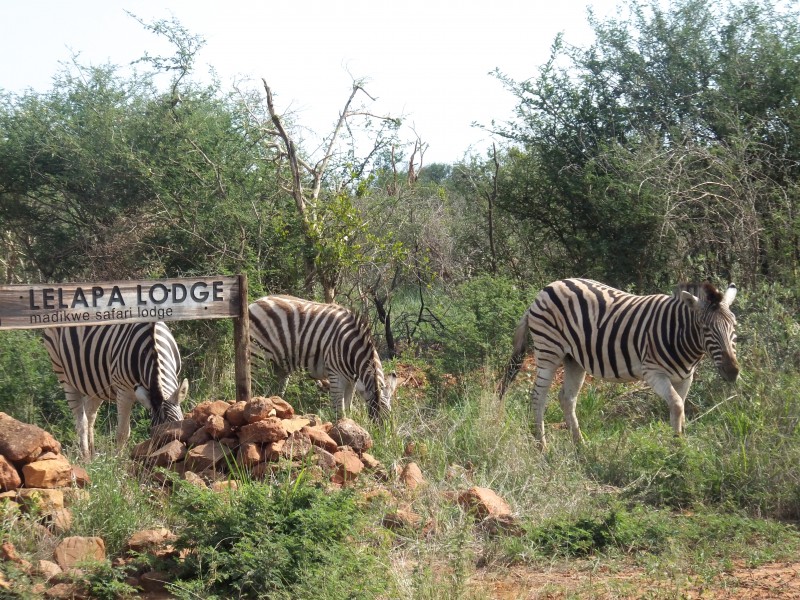 On our way back to the lodge, we loved our welcome – Zebras grazing so close to us ;)
Breakfast was essential – after being awake for three hours and being so excited  about everything, you just naturally get hungry.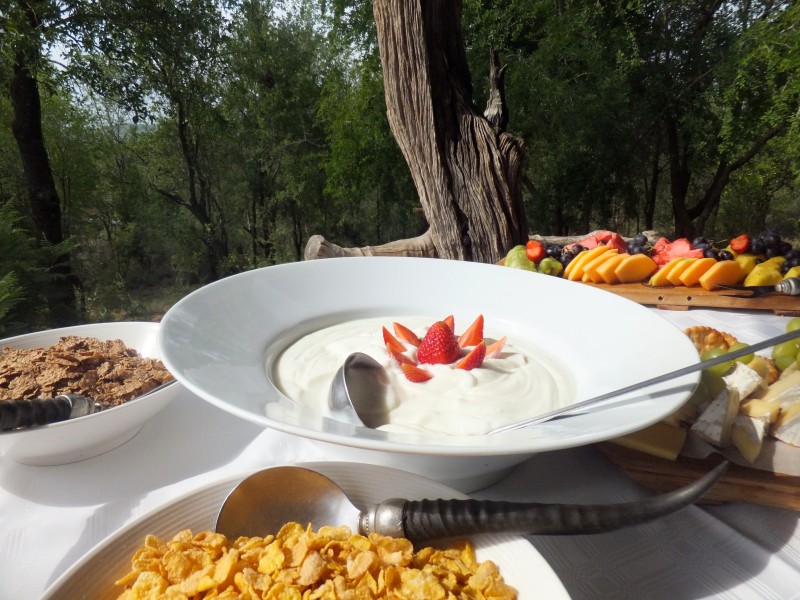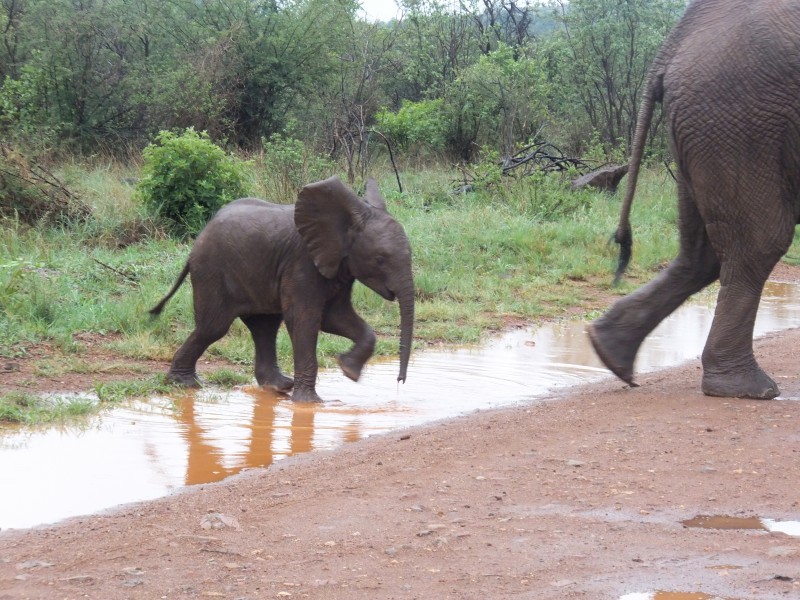 NO WORDS FOR THIS <3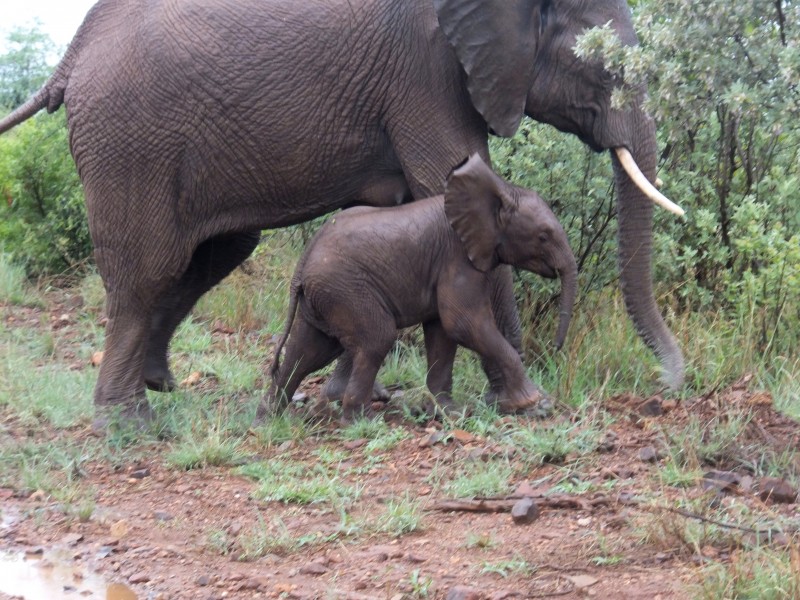 Wild dogs are completely underrated if you don't know too much about them – they are the most endangered species of all and continuously hunt during day times. Here we witnessed how they ate an Impala – no worries, I left the not-so-yummy pictures out ;)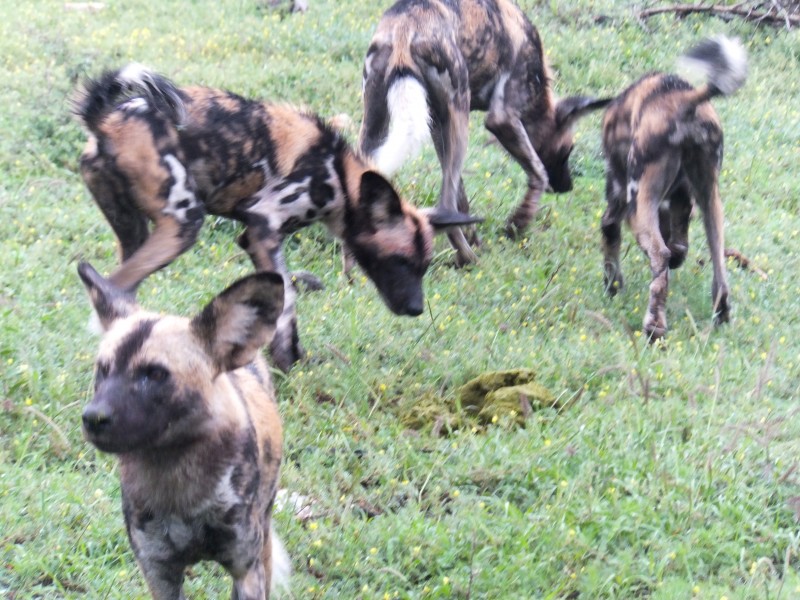 And baboons were close
Buffalos
A very pregnant giraffe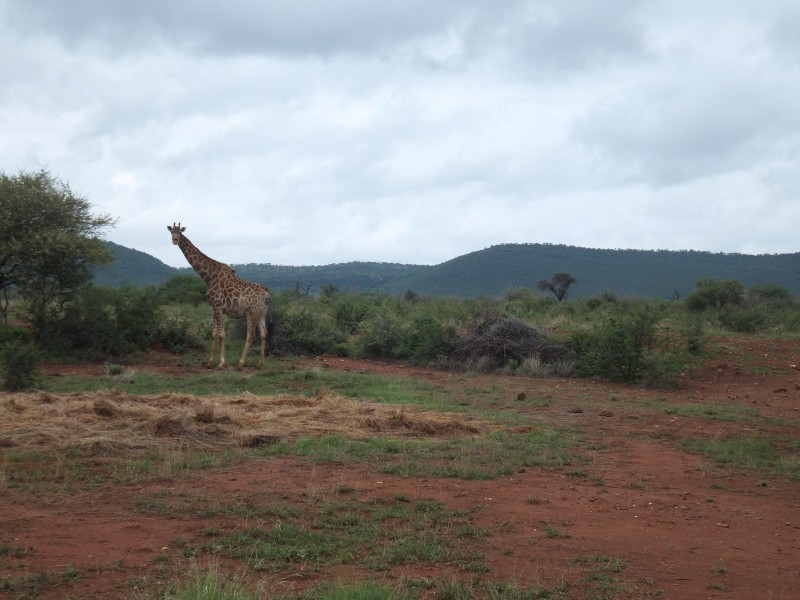 And this is exactly how I felt after these few days game viewing!