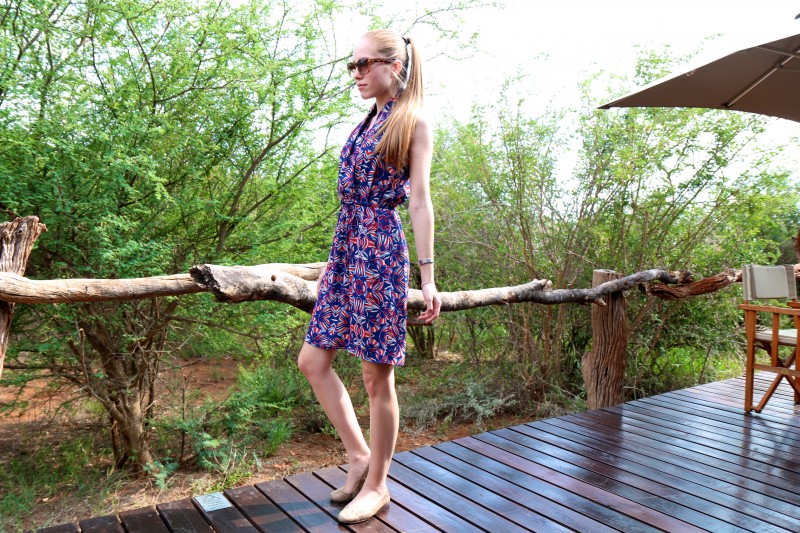 Most relaxed and unusual Christmas "celebration" ever here at Madikwe – told you!
One of the few good things I always saw in the annual Christmas hype was the fact of being able to dress in velvet without feeling too festive at all.
But not this year.
I decided to leave the leather-velvet-gear along the sweet winter looks for the holidays aside and went for my beautifully patterned summer dress I got in a little boutique called Pondicherri in Bodrum this summer.
Airy, colourful (the most unusual thing about Christmas for me) and with a simply nice fit. Not too fancy, not too shabby – an everyday dress, which worked extremely well for this occasion.
Normally, I would have gone for my summer wedges, which I lastly wore in this post here but it just didn't feel right. Everything was so comfortably laid-back in the bush; heels would have just been unnecessary.
Dress: Totem, Sunnies: Firmoo