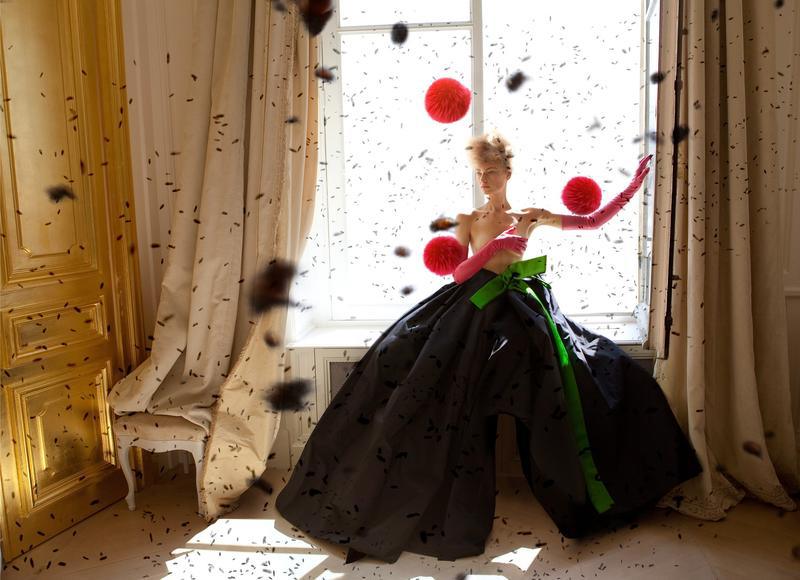 When Lacroix designs for a Schiapirelli collection and a very unique set of people come together to shoot an editorial for a not-so-averagely-glossy artistic mag, things are getting interesting. I mean really interesting.
So it was that Odda Magazine pulled these beautiful pictures for their November issue (shot by Baldovino Barani, styled by Yasmina Benabdelkrim) and really made me dream of going for a flashy green couture-esque turban with a decadently embellished purple jacket.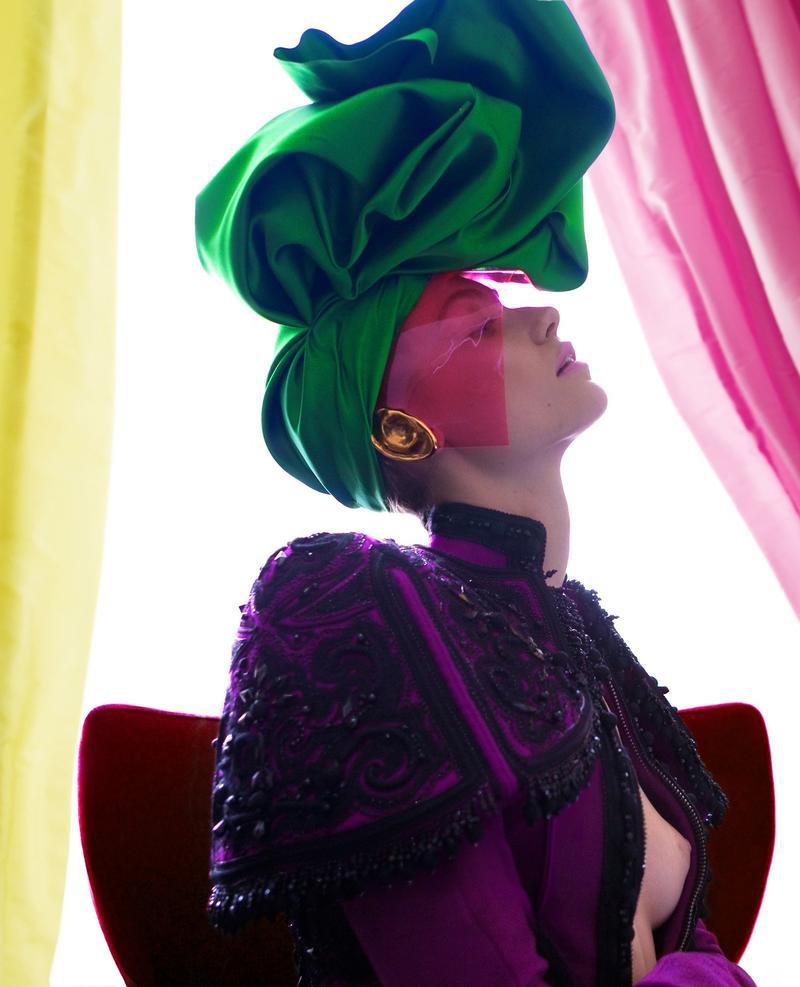 Just like the model was paid to do; without a bra but with some pink blinkers and golden ears striking that pose for the rest of my life. Oh yes.
Not quite sure whether I could also handle oversized insects that look like they're in for the kill (though that bra-less trend really looks comfortable as long as you can wear a piece of Schiapirelli-Lacroix couture) but let us thank Photoshop's existence that make these pictures surreal and yet so special. Almost a little Tim Walker-like, still in a different way.
Unfortunately, there's not much more information than these few infos about who did what and which magazine can pride itself with this pretty editorial.
But the pictures tell the story anyways.Text is overrated. It's a bug's life.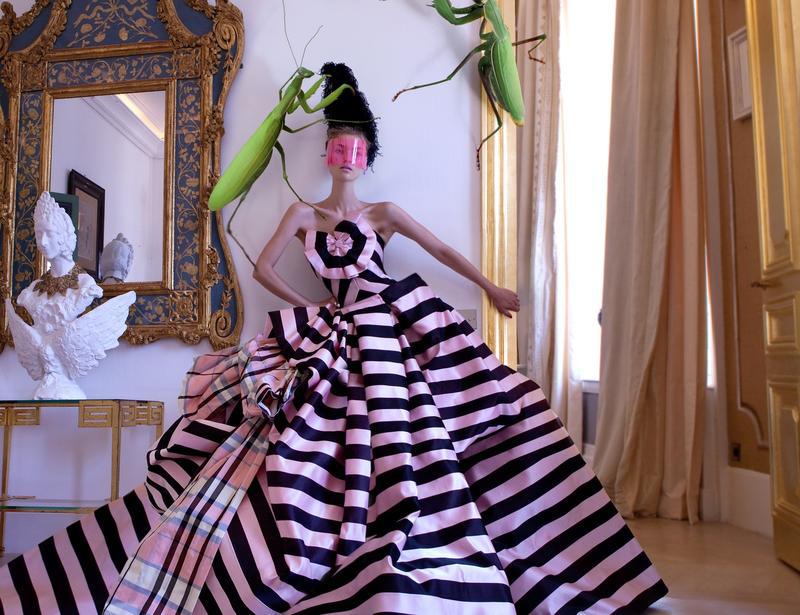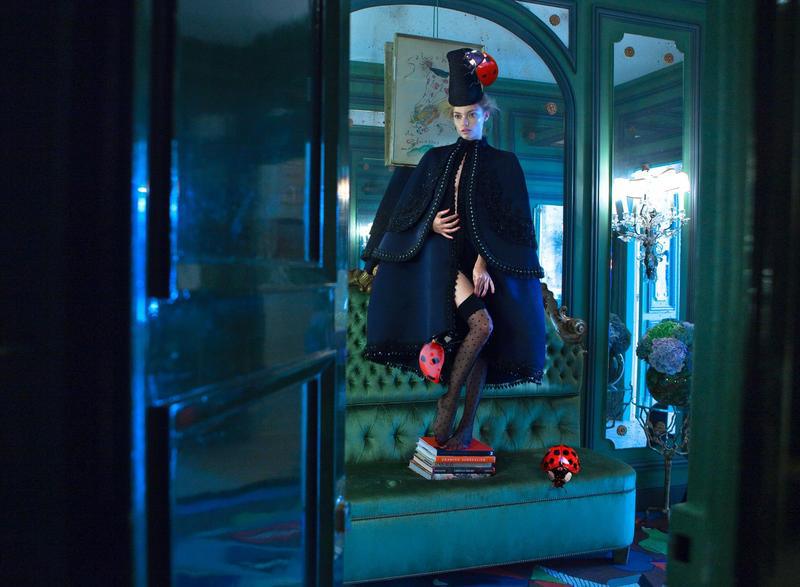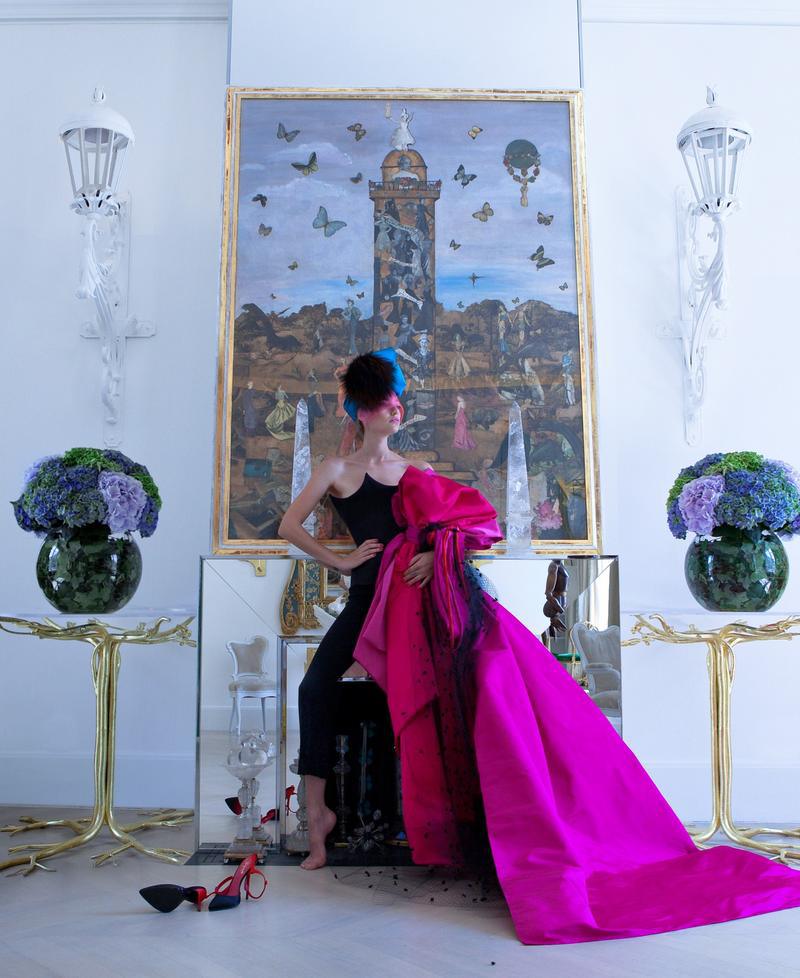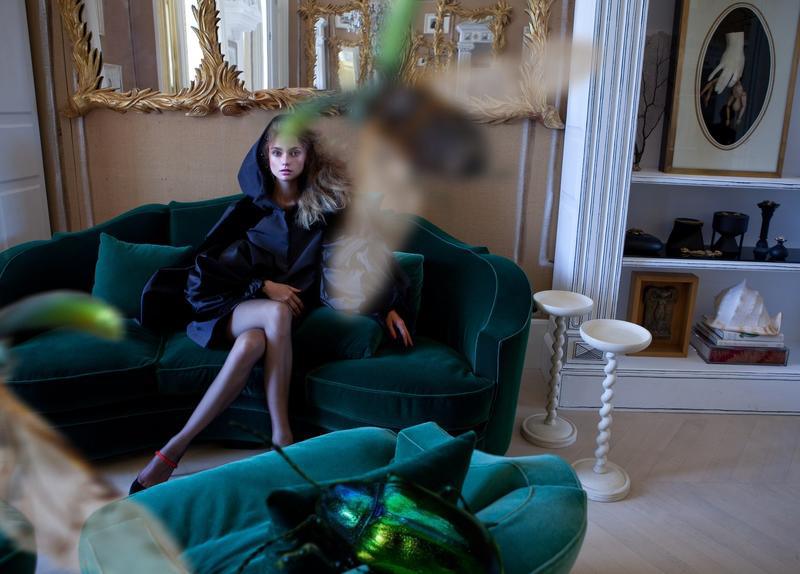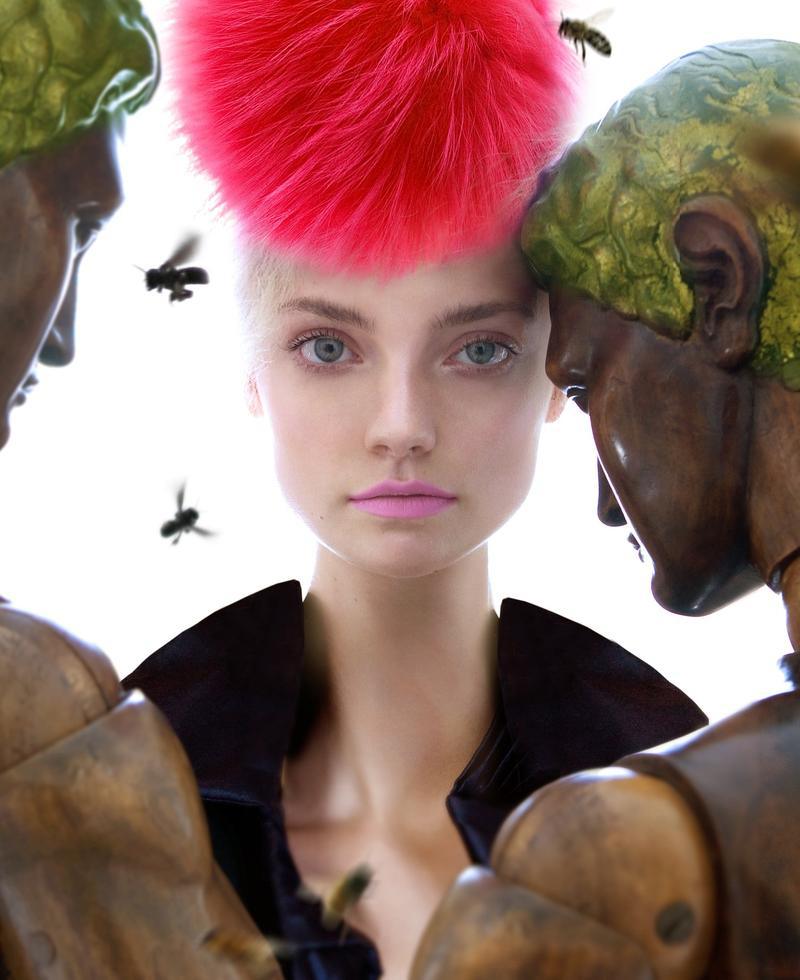 (Picture credit: Baldovino Barani for Odda Magazine November Issue 2013 via Notorious Mag)