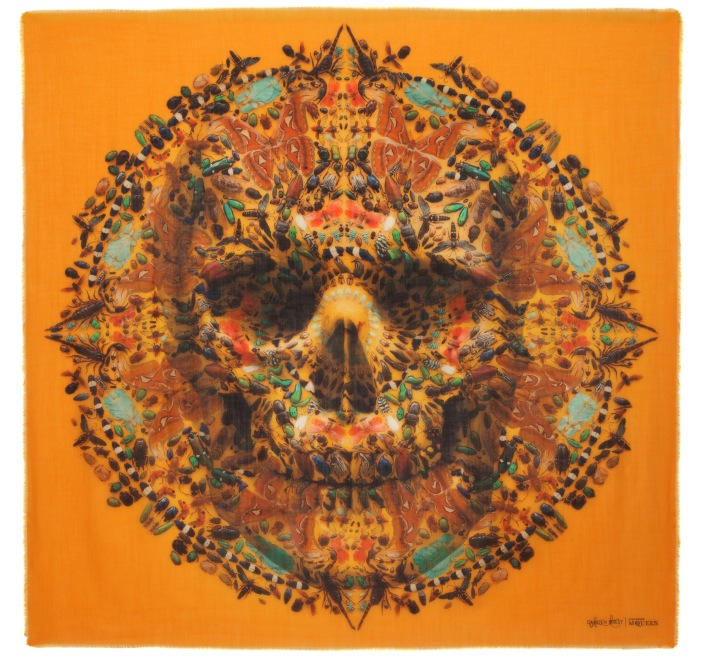 Art and fashion go hand in hand. Sometimes fashion is art and sometimes art becomes fashion. We could keep on arguing on "what is art" and "what is fashion" (we don't. no worries!) but I intentionally wouldn't say that everything that is described as fashion is art … sometimes it's just a piece of poorly manufactured and/or overpriced nonsense – but then again, so can be art.
They (may) influence each other undeniably but whenever an artist particularly merges with an artistic fashion house that is worldwide known for its outstandingly creative approach, it is inevitable to become anything but exciting.
As the house of McQueen released a little film directed by Solve Sundsbo in celebration of their collaboration with Damien Hirst (seen the post about my visit to Hirst's exhibition at Tate Modern here?), it slightly hit me with a "why haven't I thought of this earlier?" when seeing butterfly-pattern and the über-obvious skulls both of them famously used for their works (maybe I'm not as genius as I thought?!).
The iconic skull print scarves as we've known them from previous collections didn't get a little re-do "just because" though. It's actually celebrating its 10th year of existence and I believe that choosing Damien Hirst as the one to mark this anniversary was the best thing the British fashion house could have done.
The kaleidoscopic shapes with its insects worked on chiffon, cashmere, pongé and twill build 30 different patterns on scarves and the 10 I spied so far are undeniably gorgeous.
Prices range from £315 to £715 and can be ordered online from today on Alexander McQueen's official online shop.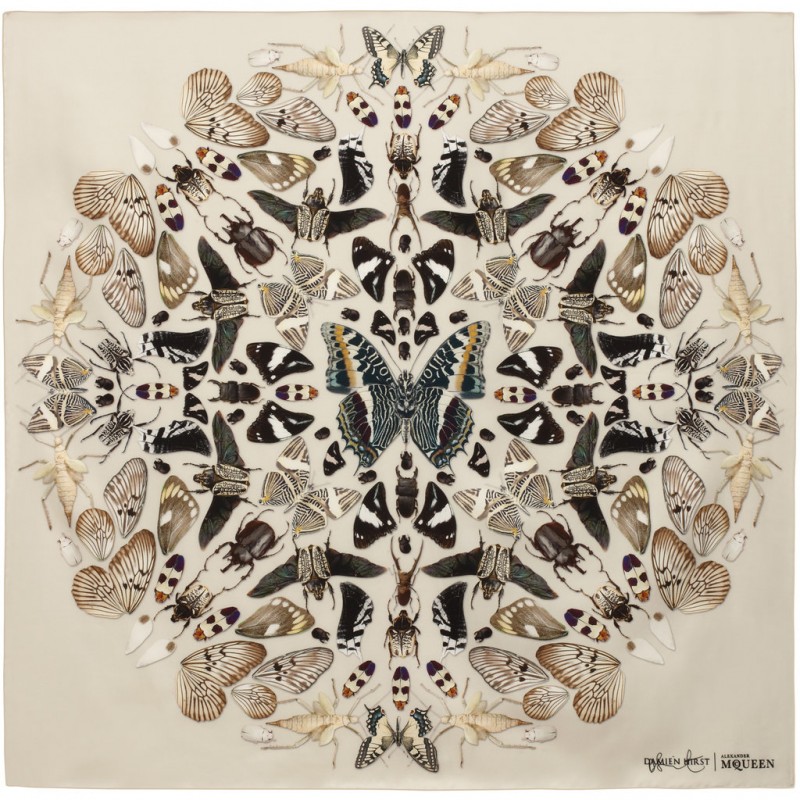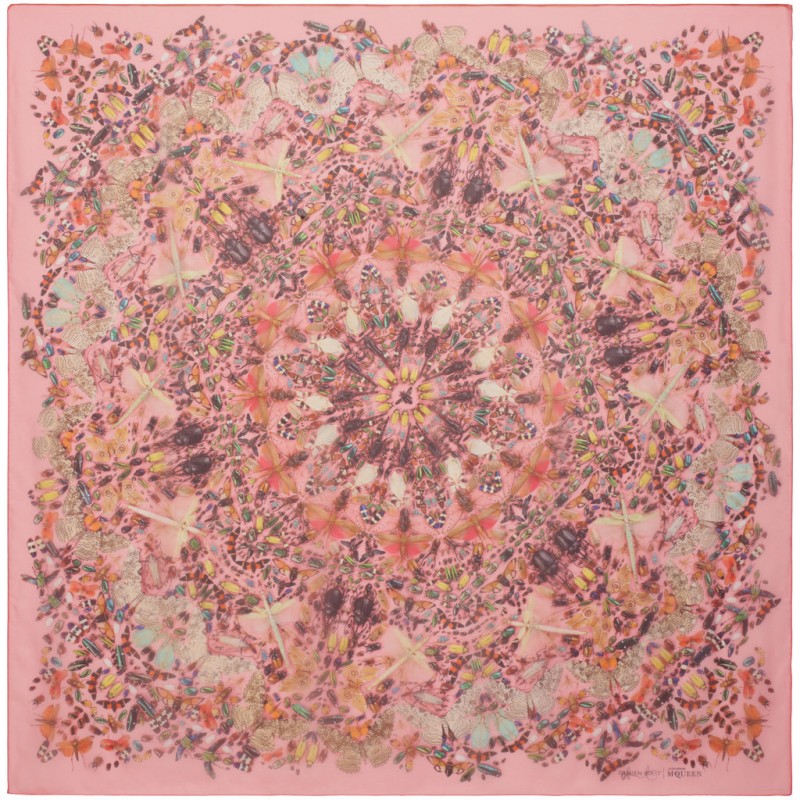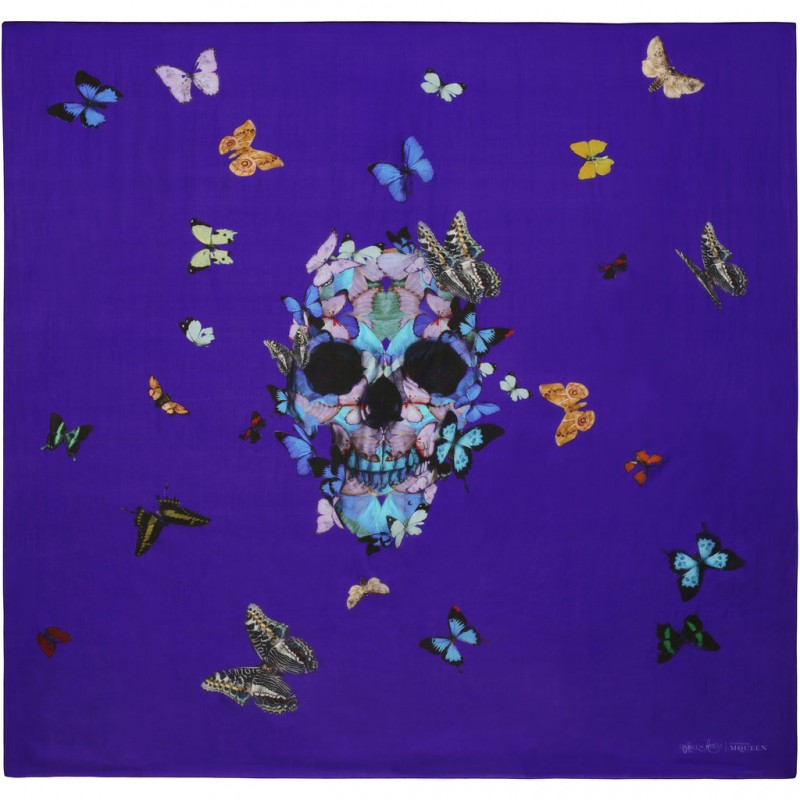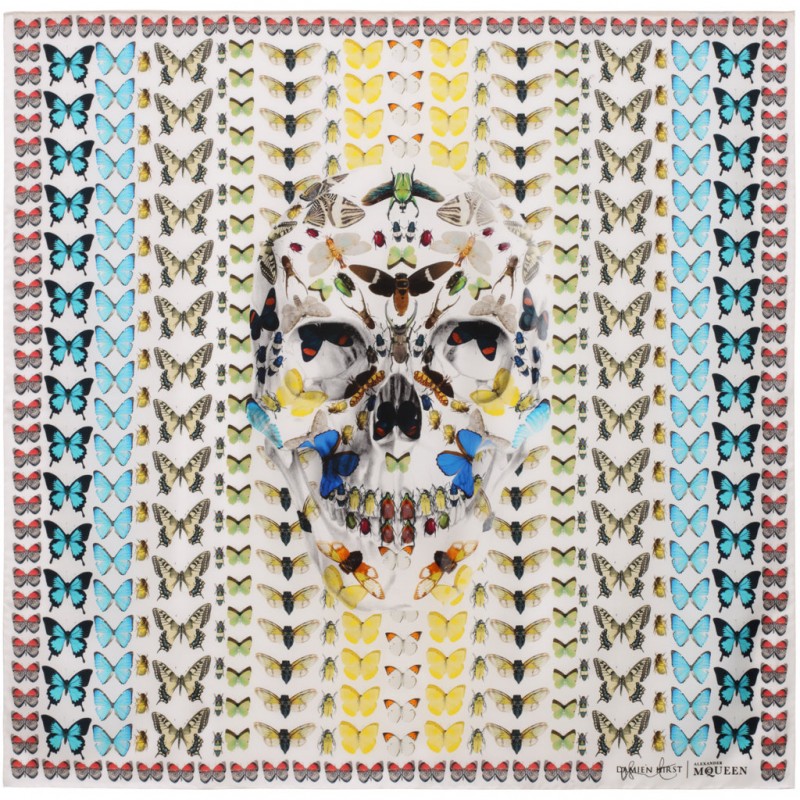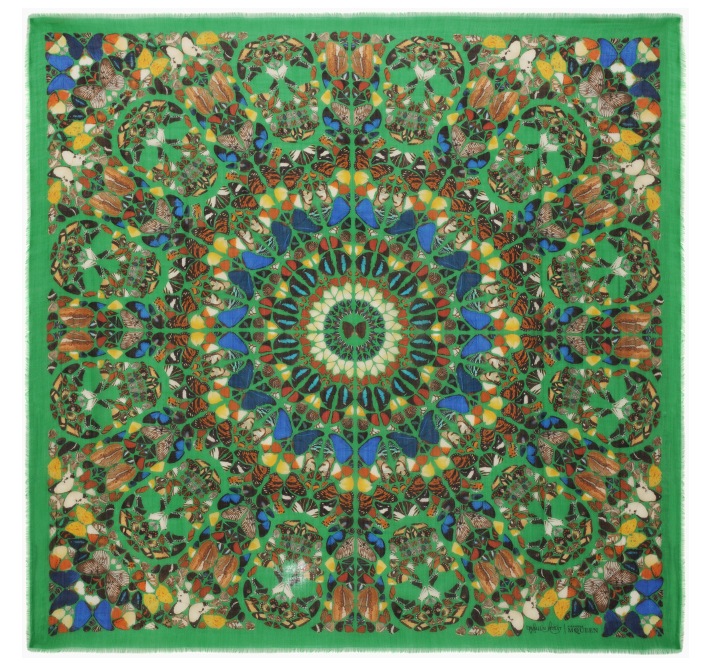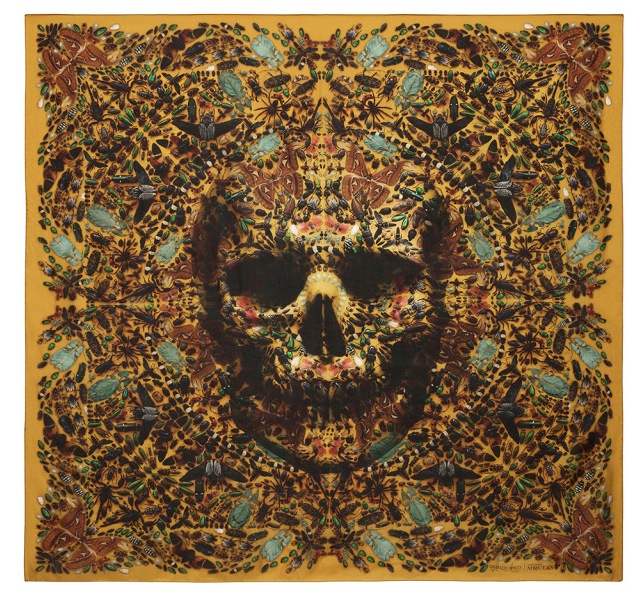 (picture credit: Alexander McQueen via Alexander McQueen Online Shop)