Functional fashion? As odd as it may sound for an average shoppaholic, it's one of these long awaited very slow but progressing trends I was secretly hoping for in a fair while now.
And although I'm sure that nobody's interested in reading re-written conclusions of my weekly reading list in my fashion module at uni, let me tell you that this week's favourite suits my current topics quite well.
About a month ago, I couldn't resist lurking into one of my favourite Japanese highstreet stores to look at the much advertised ultra light down jackets and vests they're currently running.
You can maybe think of the rest of this story after I tried their olive coloured gilet on (I got mine in the men's section in XS and it suits me very well, so we could say  that this is rather an androgynous piece) and found out that it's not only ultra light (it really is!) and quite warming (it survived first London weather tests the following days) but also a real deal with £ 39.90.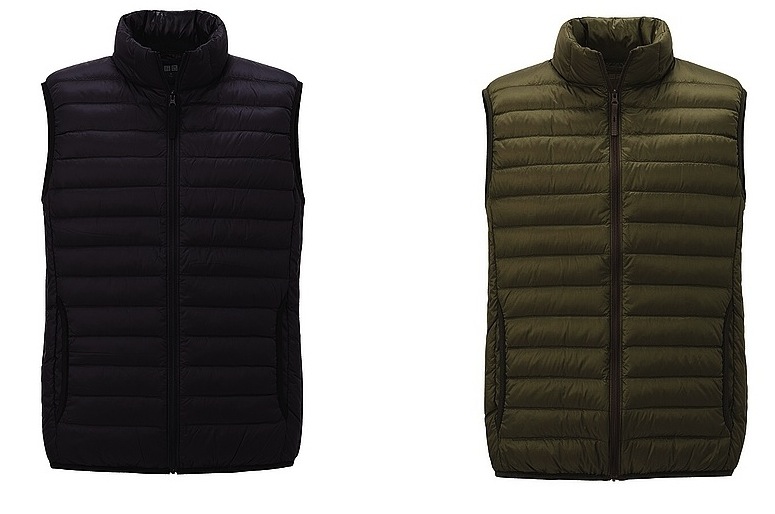 (ultra light down vests for him .. but also for her – got the olive one in XS & love it!)
There are surely tons of alternatives to Uniqlo's ultra light versions (available as vests, parkas, jackets and coats) but my favorite remains the vest/gilet. Perfectly made for this weather, very simple and after all, it fulfilled its purpose (next to be styled as a fall wardrobe piece ;)) with its warming pro quite well.
I guess this olive friend will be exactly what I need during early mornings around Christmas… when I'm far away in another land, on the hunt for something else & in need of camouflaging fashion.
Ultra light down printed vest for her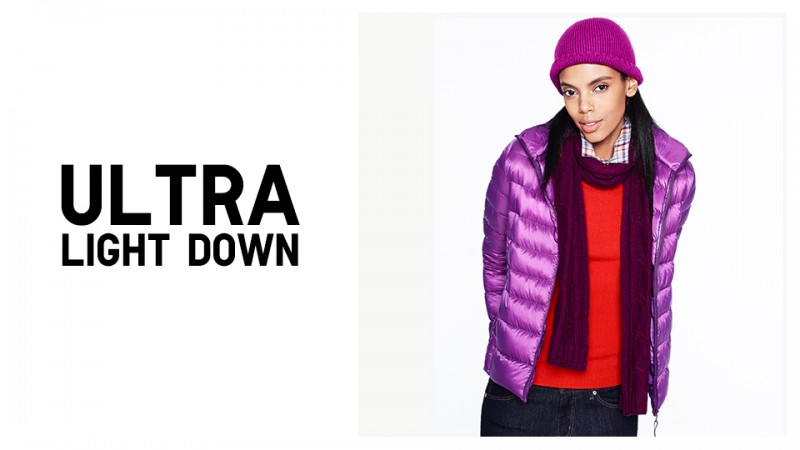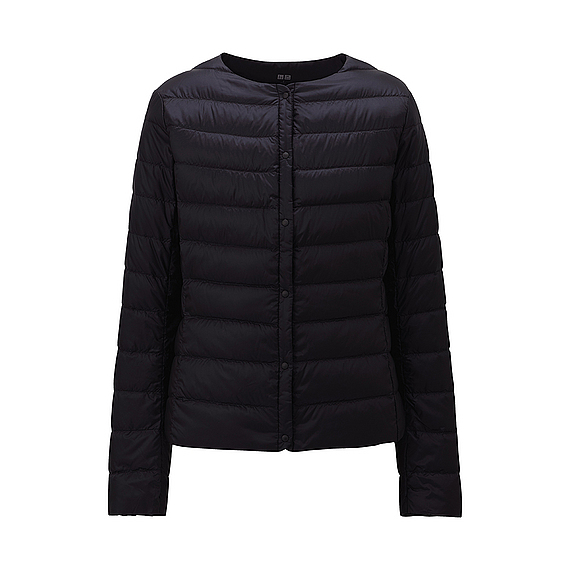 Other than these vests, I also like this collar-less jacket in black.
(picture credit: Uniqlo via uniqlo.com)