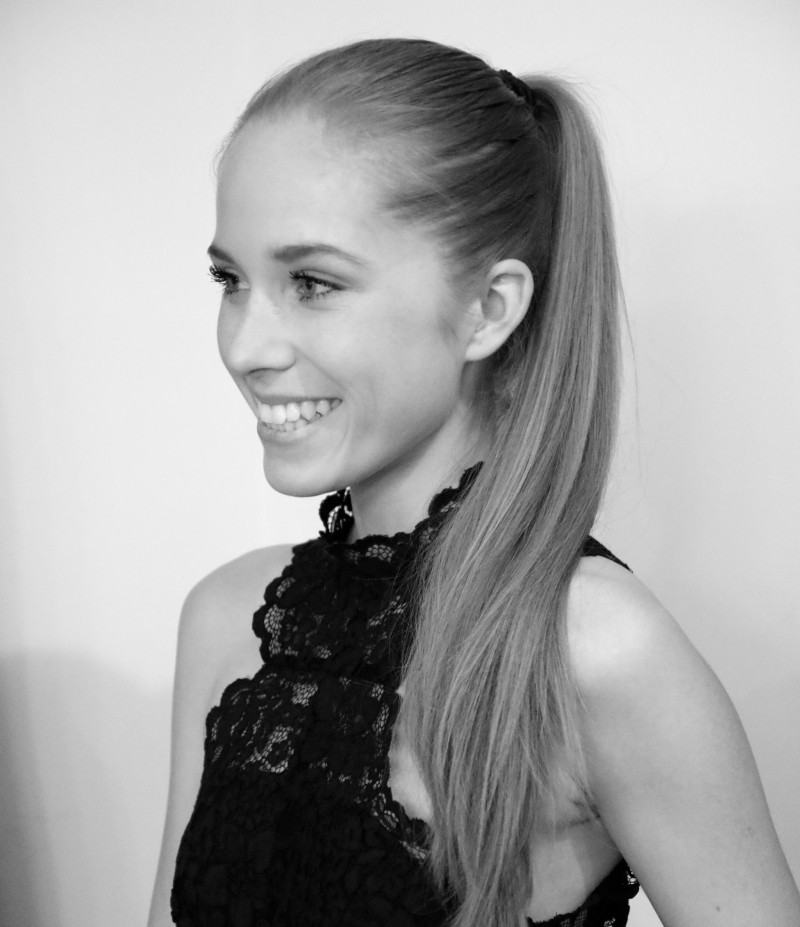 Last week? Sweet week! Literally. Not only that I was having a sweet time with sweet people (the sweetest to be exact), I have probably also indulged in the sweetest little sins the whole week in celebration of my birthday. Can we actually call this a birth-week then!?
Besides from turning a year older and probably also a little wiser (haha, I have to laugh, too, you're not alone), I really couldn't have asked for more. The best parents one could wish for hopped over to London, I've been spoilt and also taught a few things as usual while they stayed here and overall, I was having one of the most relaxed birthdays ever.
I decided to keep it as simple as possible, no big deal or fuss as this mostly ends up in high expectations and nothing but an unjustified, unthankful reaction. (see… at least I got a little wiser ;))
So all I wanted to do is eat well (cake & co remain essentials no matter how old I get – someone better gets me a chocolate-berry something), unpack my remaining presents I haven't already received far in advance and just enjoy being healthy, happy and surrounded by everyone I wanted to see on these days.
As my dad had to leave before my birthday again, we decided to keep it with our tradition on the weekend and visited our top three favourite places in London for dinner. I was way too "busy" being a kid again than being a serious blogger and taking pictures of what we ate and what I wore.
But that was about to change as I pulled my dress out for the few remaining hours of still being 21 on Tuesday evening. As I finally got hold of a table at Sushisamba (quite a challenge I can tell), I was ready to give that little lace number with its absolutely beautiful neckline a go.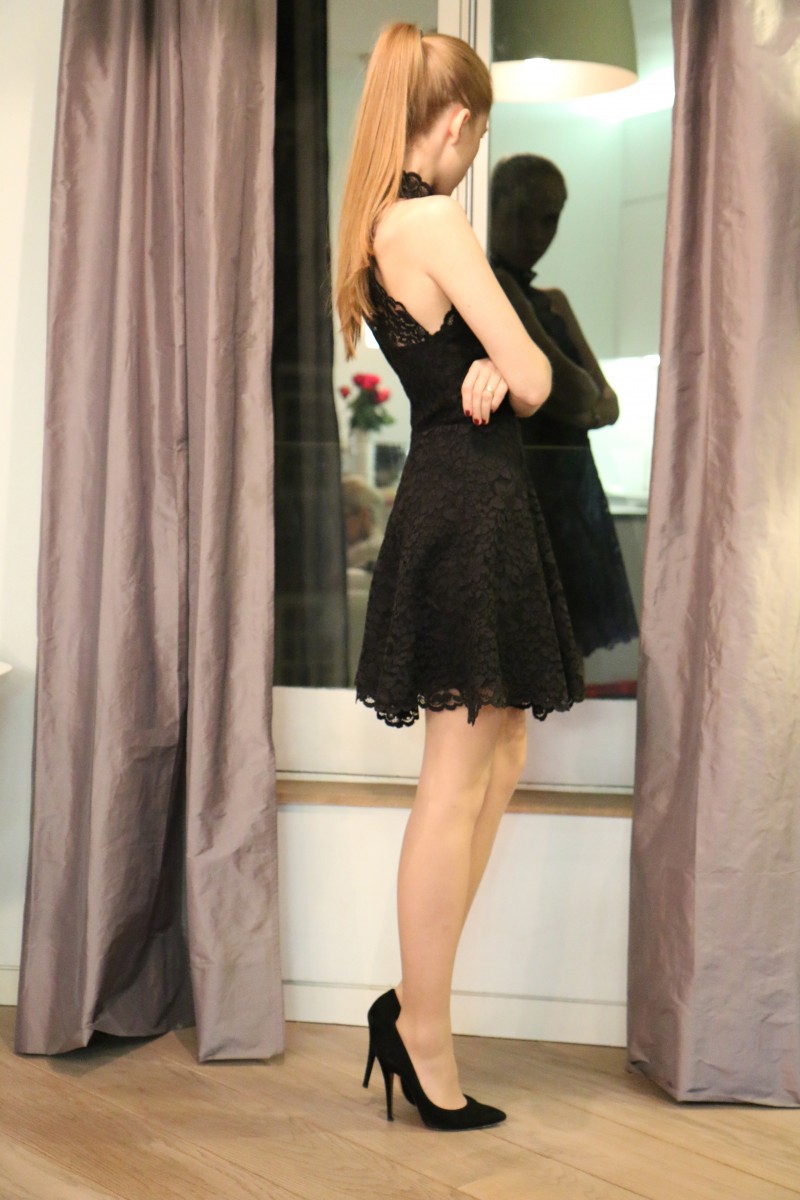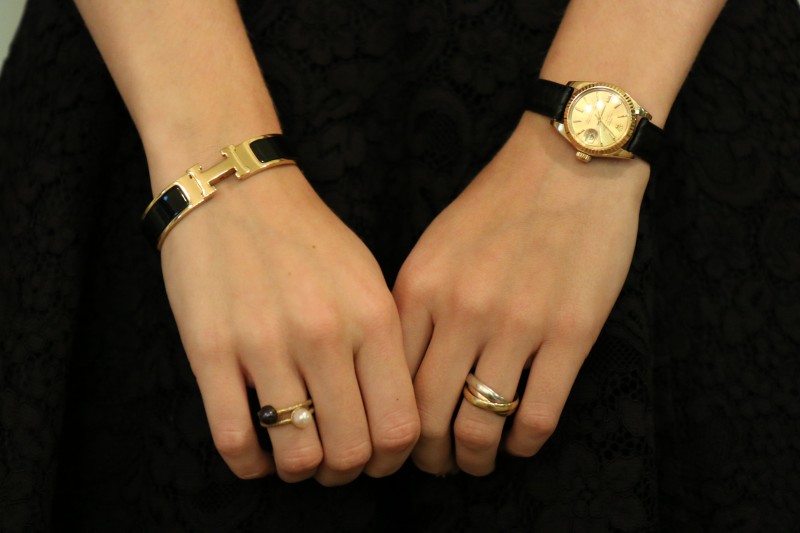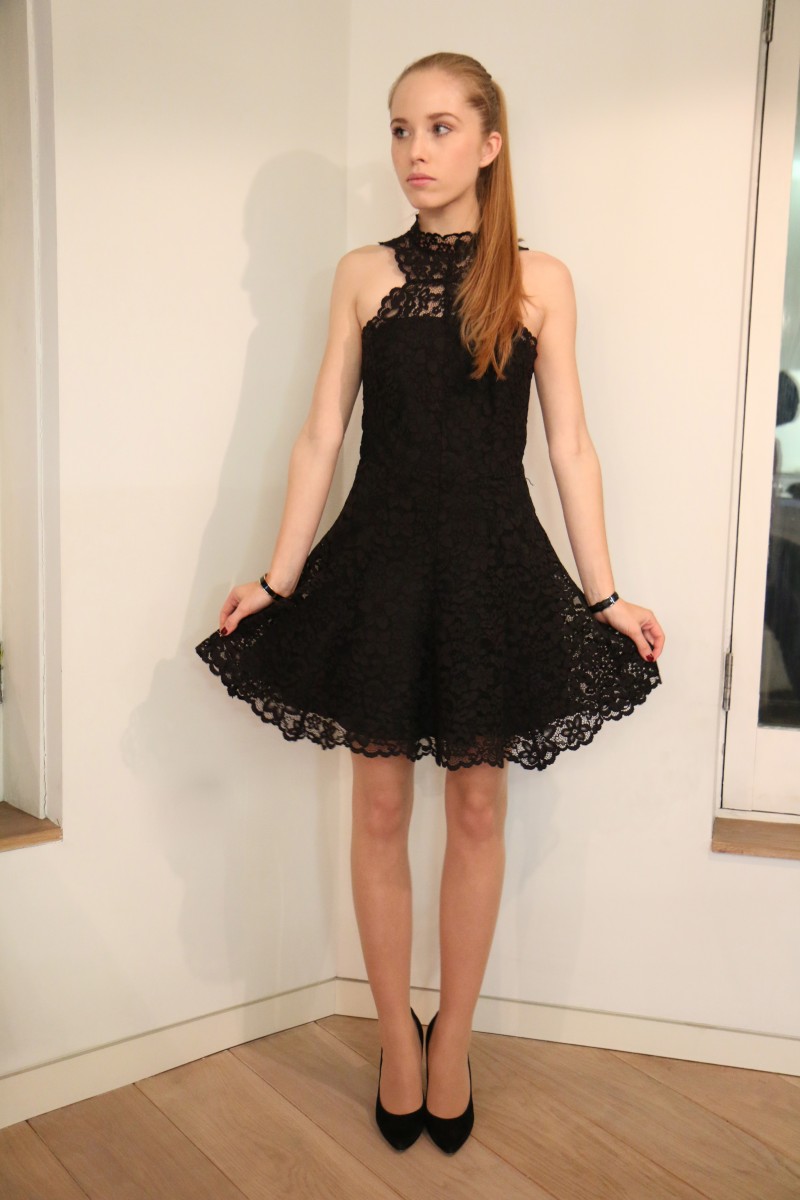 Dress: & Other Stories, Ring: Cartier, Bracelet: Hermès, Watch: Rolex (had to say temporarily goodbye to the one I usually carry around :( )
Find similar pieces of my look here: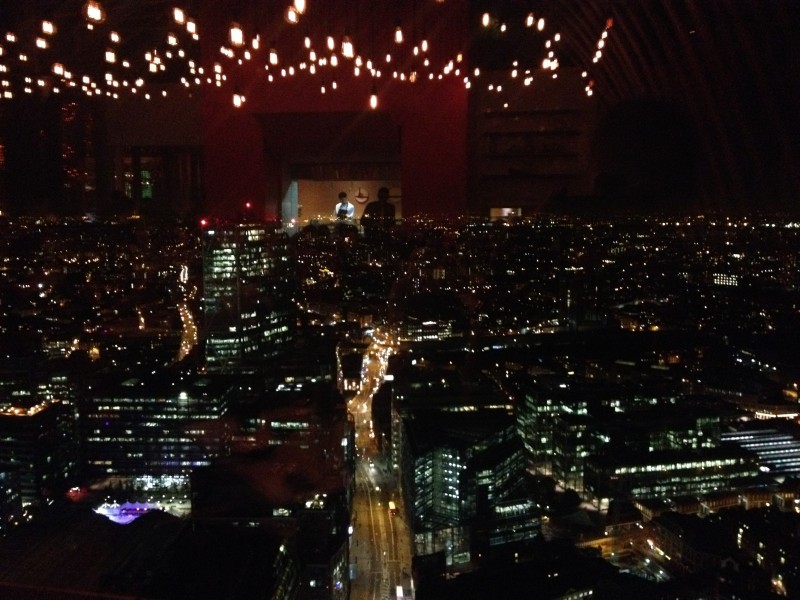 The sight we've got at Sushisamba while enjoying some of the most exotic sushi combos ever.
The bar heavily reminded me of Mondrian in Soho in NY.
And this tree really got me while smoking a cigarette on the rooftop terrace (being outside on the 40th floor of a building CAN become a little frightening .. so I rather focussed on this little kitsch-thing)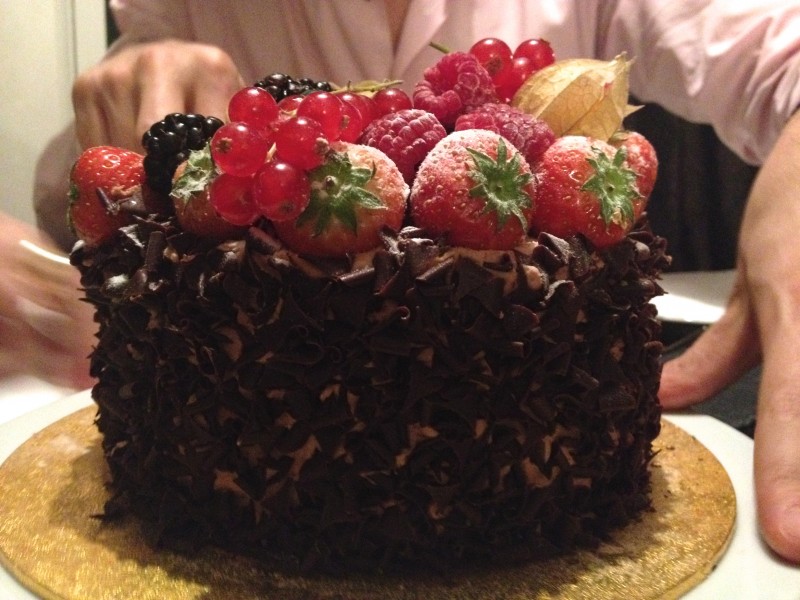 Next day was all about a birthday brunch at Duck & Waffle with a classic peanut butter jelly toastsed brioche and a rainy but oh still so impressive view over London, followed by a super relaxed stroll with Mama Pulcinella…
…and another birthday dinner at Hakkasan Mayfair at which I was surprised by a little Happy Birthday greeting (thanks again, dear A).
Lookwise, I went for my dark lipstick I lastly wore on Halloween combined to a jacquard-like top with a beautifully tone in tone flower print and some simple dark denim paired up with the heeled ankle boots I also wore for Halloween again.
(I may have found it spooky to realize that I'm just 8 years away from turning 30, thus the Halloween-outfit elements made sense to me that night.. who knows).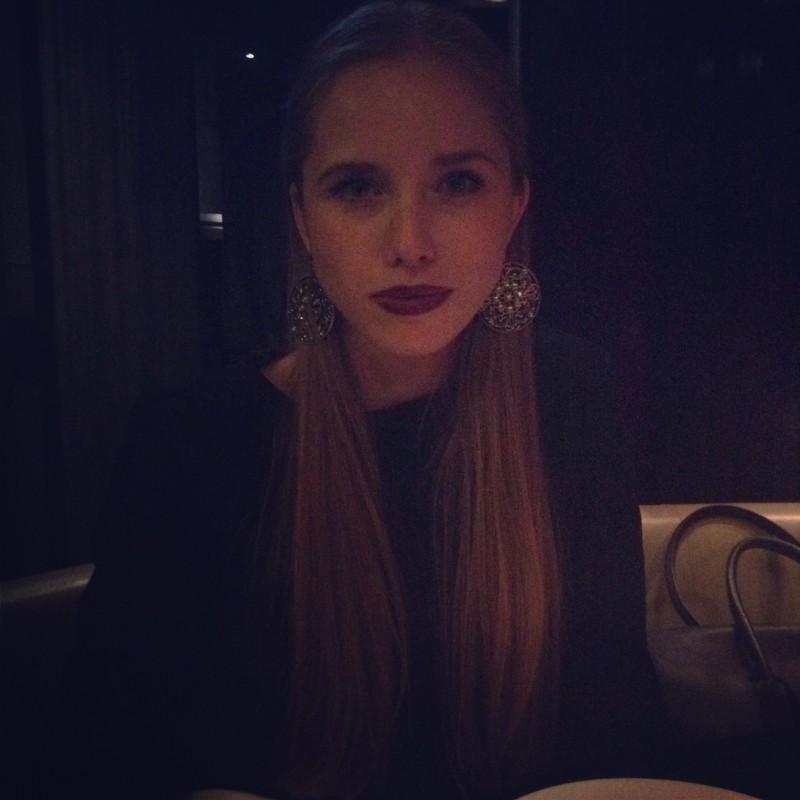 Overall, I'm grateful for having such precious people around me who made this birth-week(end)/day really really nice.
(and always remember: Such birthday celebrations can be very tiring… but they're never stopping me from shameless selfies at midnight ;))