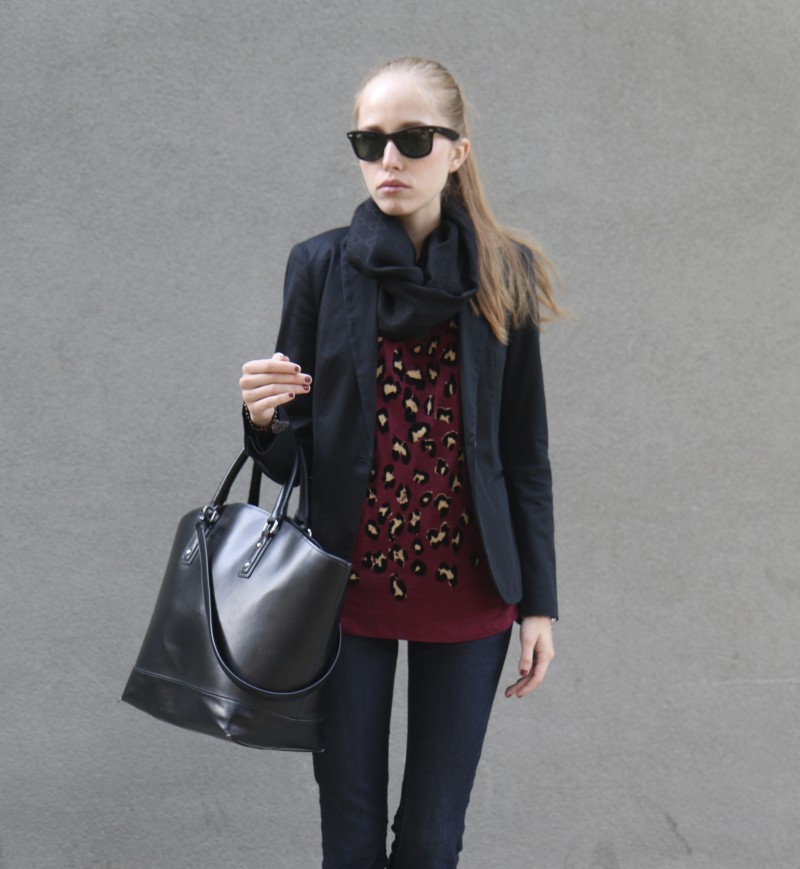 A casual outfit for a day off, ready to be spent with breakfast at Duck & Waffle (SO worth the early rise – blog post in the making) and some other things up the agenda.
Ever since discovering this shirt, that (at least to me) tells the brand's name like no other piece apart from the famous silver zipper coat from last year's collection would do, I couldn't wait to wear it and although it's obviously been made for summer looks (it's a tank after all..), I always associated it with very late summer/almost fall days like these.
(Could maybe come from the bordeaux that just remains as a stereotype for the fall wardrobe… who knows).
Jacket & Bag: Zara, Top: Sandro Paris, Sunglasses: Ray Ban, Shawl: Gucci, Loafers: Ovyé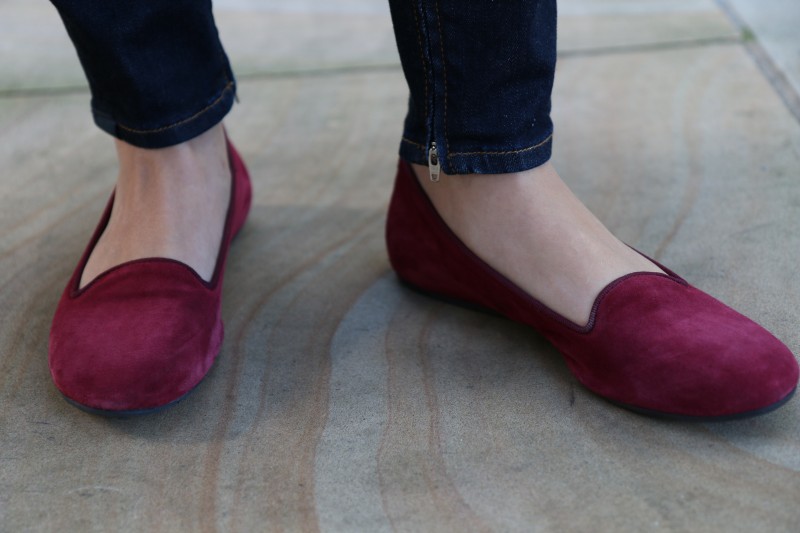 SHOP THE POST with following pieces: