Oh how less I was affected by Halloween throughout most of my life and now, that I moved a little closer to the big pond separating the island I live on from the continent that celebrates Halloween like no other, I get somewhat excited last-minute!? Yes that really happened.
While spending some over-crowded moments at Topshop last week, I found this ridiculous Lana-del-Rey-meets-the death-bride-to-be hair band and somehow fell for it within a few seconds.
Although I'm not into flowers in anyone's (including my own) hair for an all-day/all-night/normal-life look (you're not a Hippie, nor do you look sweeter with that, nor are you Del Rey herself), I really do think it's fine pulling some darkened hula flowers up there when it's time for Halloween looks or an occasional dress-up party that allows to run around like a creepy flower-girl.
The black lace veil adds a certain edge to the all-sweet-everything flower headband and combined to the Pretty Tough spike earrings by Mawi and some dark accents, I really think that this is one of those last-minute ideas everyone could easily pull off without spending too much money, time and nerves.
While I really believe that it's a great thing to invest all of these above mentioned points into an outfit for Halloween, I still think that I personally would never have the patience and motivation to do so (I obviously grew up in a surrounding that still finds it ridiculous to celebrate Halloween).
And while most of my nights on Halloween were spent at home, in a queue in front of a club I never got in or at a bad-taste party at someone's place, I know that the best parties happen not too well planned and therefore leave it up for your imagination to dress up half decently for the occasion.
Even if you planned something for that night in particular, I could understand a certain lack of ideas and motivation.
That's why I created this little additional style and mood board post with additional styles to possibly inspire the one or the other (scroll further down).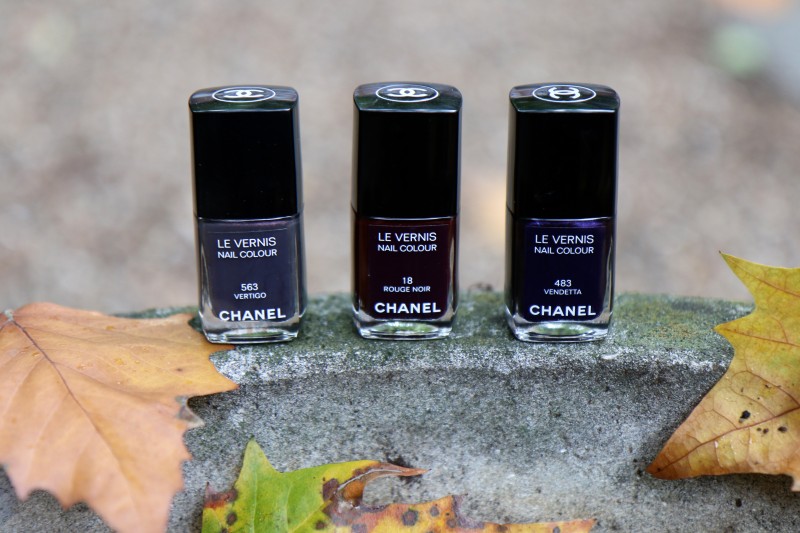 The perfect colours for Halloween? Shiny grey, the classic dark red & a deep purple.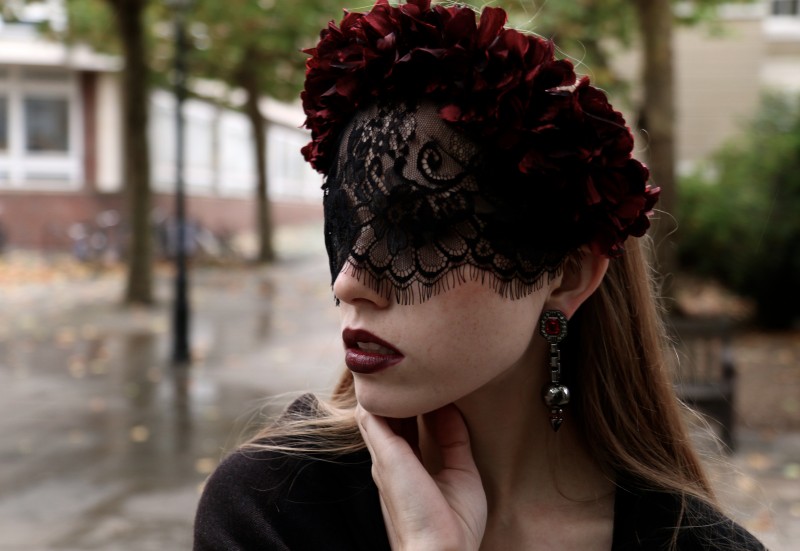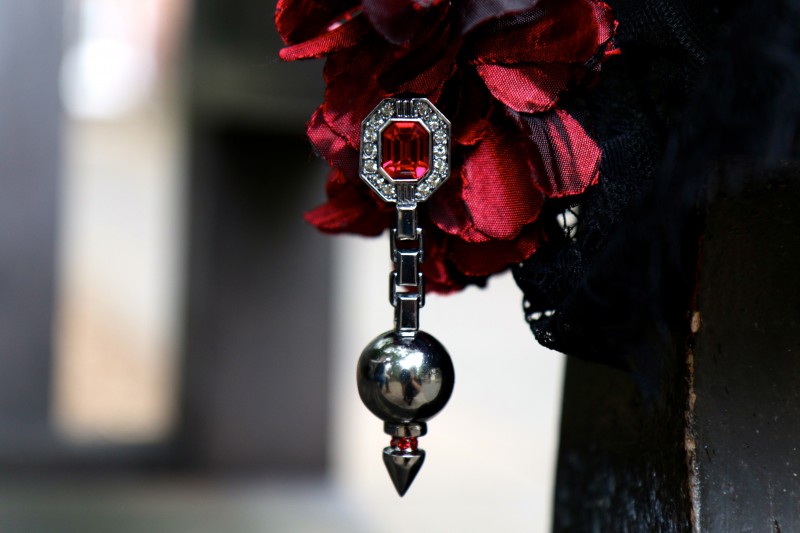 Pretty Tough earrings by Mawi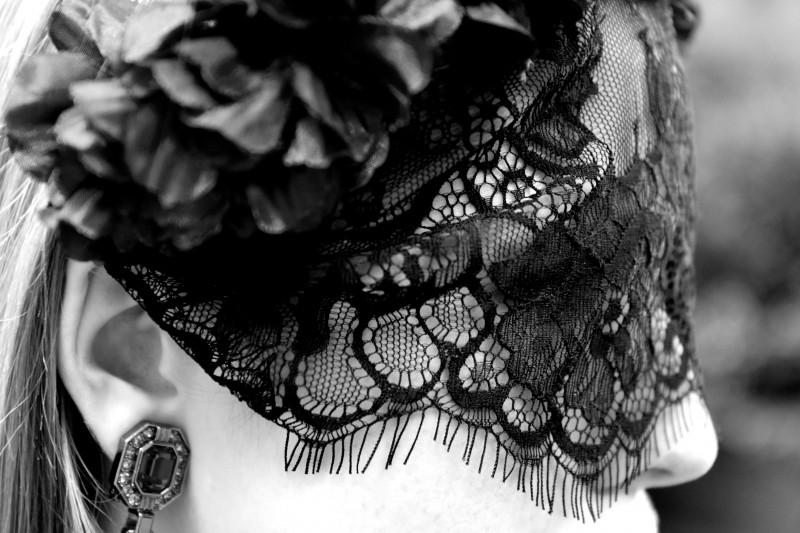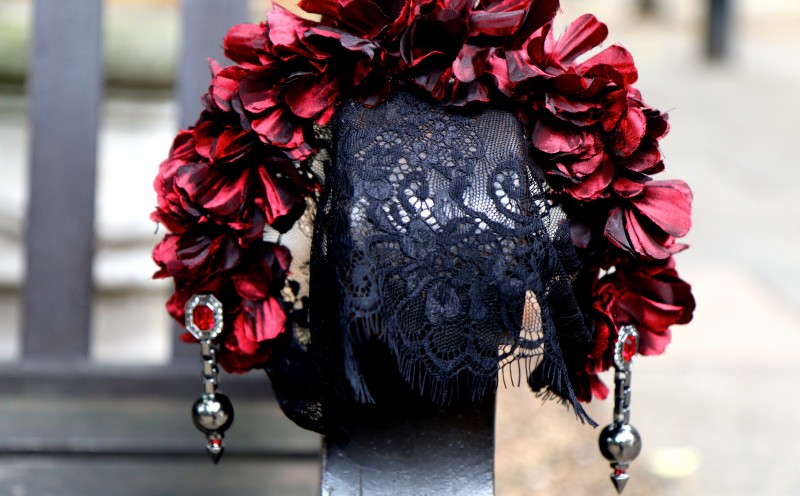 The easiest and personal favourite way to get something out of your current wardrobe (without spending much more than on a possible head piece I love most this year) is to look at the jewellery box and mix it all up.
Statement necklaces do a great job as much as big chandeliers would do, too, and combined to a LBD or any other night-out gear, it seems quite easy and not too time-consuming to find something.
Head pieces are this season's number 1 for me  (you'll have a fun time looking at some posts as winter arrives), thus I believe that this could eventually make a whole outfit look interestingly enough. In fact, I think that it doesn't even require any other exceptional things to add as long as you've got some lace veil & flower band, lacy cat ears or something else that looks only acceptable at that time of the year.
Have a nice Tuesday & don't forget: Halloween is just as overrated as any other day made for drinking & feeling guilty without a reason. ;)
1. Red flowers headpiece (Topshop) here, 2. Vintage Look jewel earrings (Asos) here, 3. Mario Testino for Mate shirt  here, 4. Cheap Monday denim in red here
1. Enfant Terrible shirt by Zoe Karssen here, 2. Black velvet trousers by J. Brand here, 3. Silver flowers headpiece (Topshop) here, 4. Bat clutch (Asos) here, 5. Bat loafers here.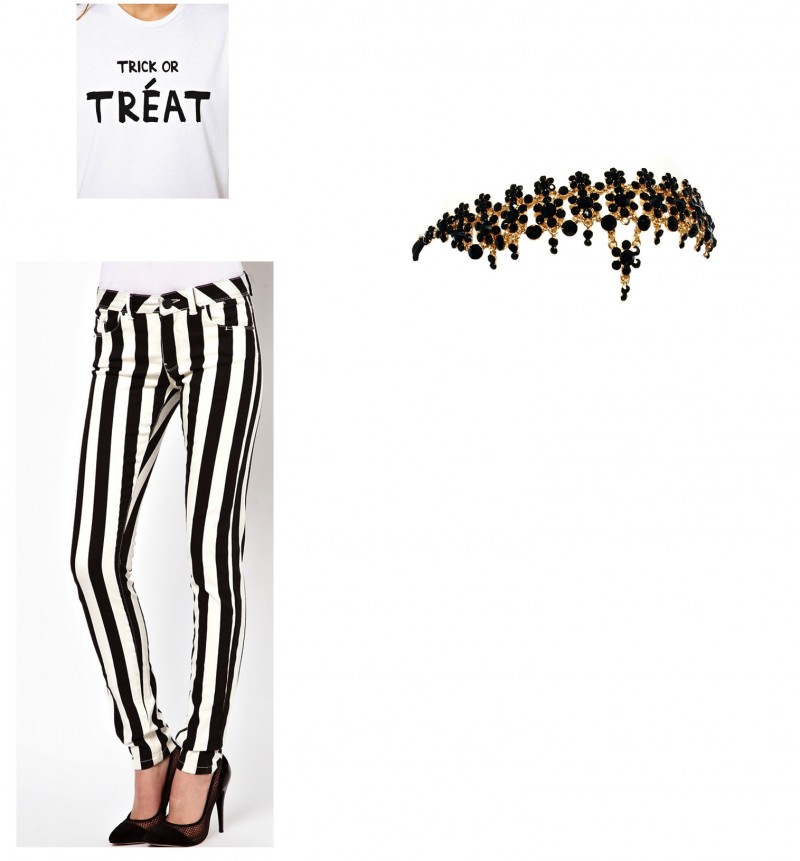 1. Trick or Tréat shirt (Asos) here, 2. Striped skinny jeans (on sale!) (Asos) here, Headpiece in black & gold (Asos) here
1. Crown with rhinestones (Topshop) here,  2. Lace Cami dress by Oh My Love here
1. Bat shirt by Zoe Karssen here, 2. Zipped mid-rise skinny jeans by Michael Kors here, 3. Velvet bow hair comb here, 4. Sucker for Pandora box clutch by Charlotte Olympia here, 5. Black pointy heels by Jimmy Choo here
1. Black & white T-shirt by Mary Katrantzou here, 2. Croc embossed pencil skirt by Topshop Boutique here, 3. White lace ears here, 4. Ciaté grey nail polish here,
5. Faux suede and mesh pumps by Stella McCartney here 
1. Butterfly print shirt by Faith Connexion here, 2. Skater skirt (Topshop) here, 3. Spider Mesh Bow headband (Topshop) here, 4. Pumps by Gianvito Rossi here
1. Catalina dress by Motel here, 2. Pumpkin flats by Charlotte Olympia here, 3. Bathilda gold headband by Eugenia Kim here
1. Lace and jersey top by Clu here, 2. Denim by Cheap Monday here, 3. Glitter leather crown by Eugenia Kim here, 4. Mistress masquerade by Erickson Beamon here, 4. Swarovski pearl and crystal necklace by Lanvin here
1. Lace-trimmed satin-jersey bodysuit by By Malene Birger here, 2. Floral skirt (Topshop) here, 3. Bite Me Kitty loafers by Charlotte Olympia here, 4. Violet polish YSL here, 5. Rouge Volupté Shine by YSL here