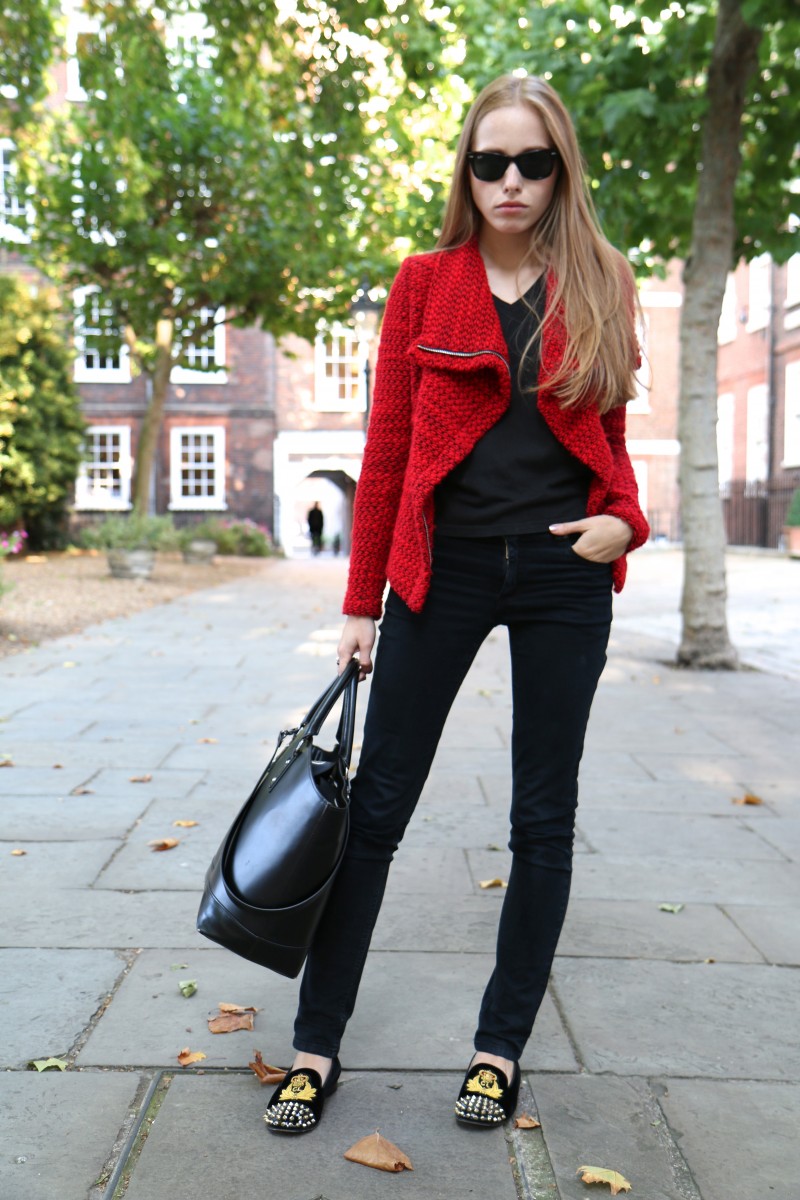 I rarely wore an all-red-piece in the past, not even thinking of a jacket fully coloured in red. No real reason for this but most of the time I find it hard to deal with such a flashy colour on a key piece when I'm usually running around in the typical dark gear.
But how could I have resisted this beautiful, soft, biker-styled Iro jacket during one of the numerous visits to Rainbow Store in Cologne back in summer?!
Not only has it a undefinable cool touch (it's possibly thanks to the overall casual style along the silver zippers and the material, that rather makes it a fluffy pullover than a full-on jacket), it's also one of my basics at the moment.
With 19 degrees in October, you clearly feel a little heartbroken to pull a thick coat when you're actually able to enjoy the last dressing possibilities of a late Indian summer.
Jacket: Iro, Trousers: Cheap Monday, Sunnies: Ray Ban, Flats: Christian Louboutin