Last week, Zatchels kindly invited to their press day event presenting their latest collections ready to kick off in stores in near future.
Taking place at Backstage Fashion Agency's HQ, the location was just the perfect place to split up the event into two main themes: One comprising of differently styled collection Zatchels will release to stores any time soon and one focussing on a collaboration between Zatchels and Chinese artist Jacky Tsai.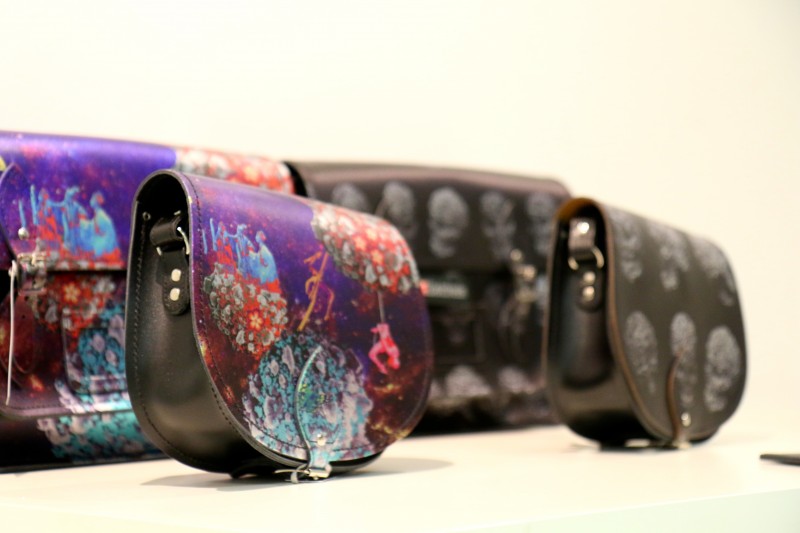 The debut exclusive collection of limited saddle bags and satchels has truly hit a soft spot of mine and I was probably standing there for half an hour taking pictures over and over again of Tsai's brilliant works.
All of three different print designs Tsai created for Zatchels clearly leave his trademark – pop art meets traditional Eastern craftsmanship in great balance of contemporaneity & tradition. And the highly recognized skulls.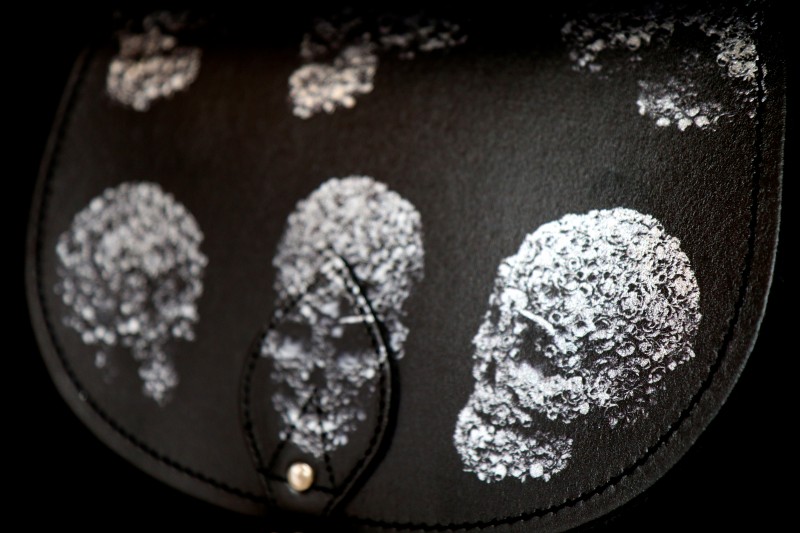 And talking about skulls: Does the (floral) skull pattern seem familiar?
Tsai previously worked for Alexander McQueen creating the iconic pattern, which I still avidly love on my chiffon scarf. And on walls as Backstage Fashion's ground floor was not only decorated with different bag collections but also adorned by Tsai's beautfiful art works, bespoke skulls in different styles and moods, which I would have taken home with me in a whip if possible (and not criminal ;)).
The balance between inspiring art of beautifully merging cultures and the tradition of Zatchel's leather goods manufacture seems just right and perfect to find itself on these pieces again.
No doubt, Tsai is a genius and Zatchels has definitely hit the nail on the head with this exclusive collection. Coming to selected retailers and being sold to Tsai & Zatchels lovers online (www.zatchels.com) by the end of this month, prices will vary from 85 up to 180.
A fair price if you realize buying true art work and a classic leather piece in one.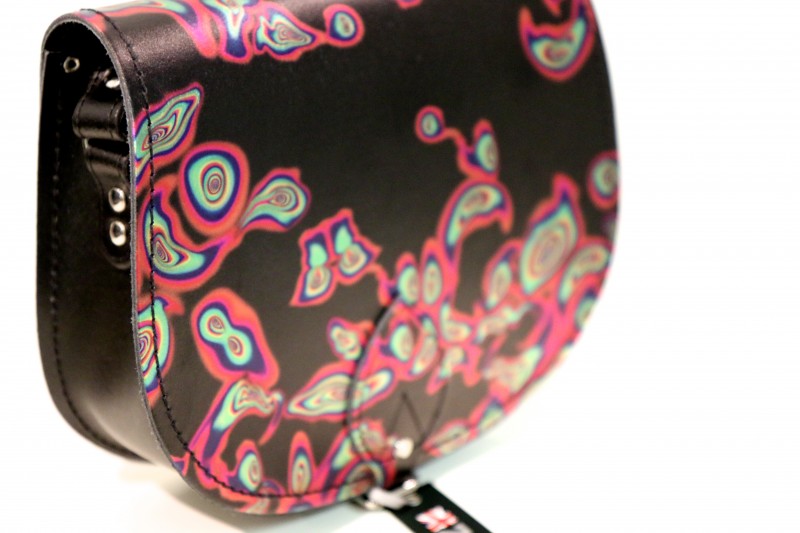 Virus Print saddle bag
Skulls Print satchel bag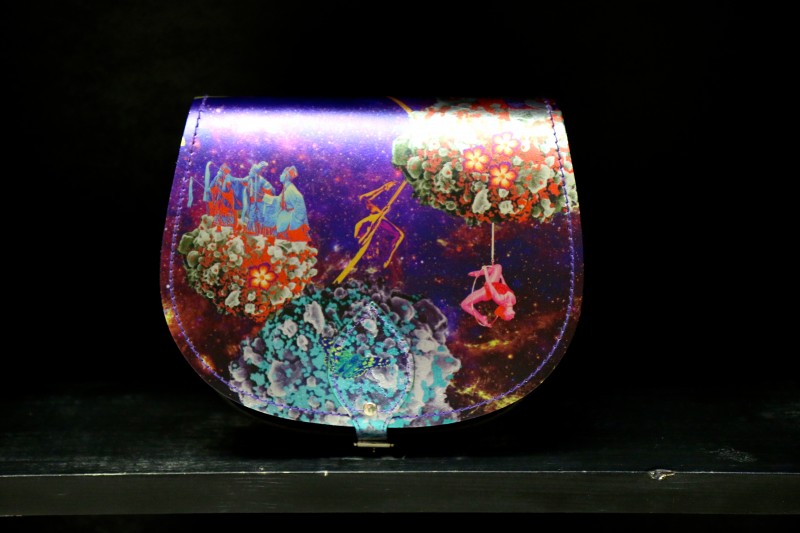 Petrol Print saddle (above) & satchel bag (below)
Jacky Tsai
Other than the Tsai collaboration, Zatchels has also (once again) proven its open mind and diversity when it comes to applying new patterns and designing new bags. Just in time of the "small shoulder bag" hype, these mini examples are planned to be coming out soon as well and I already fell in love with them.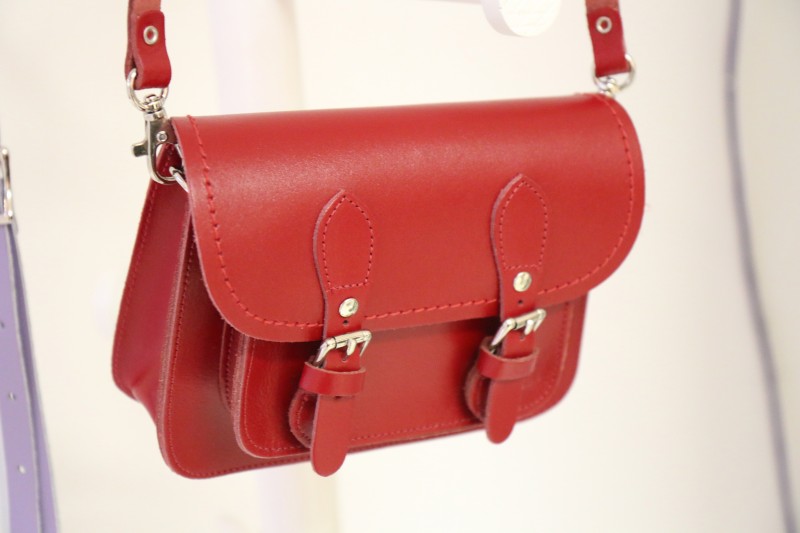 Not less appealing is the Quilted Collection comprising of a classically satchel shaped bag, which received a little designer chic touch with a shiny, quilted haptic and a removable shoulder strip … something I love to see when getting a bag; the variety of different styles from the classic shoulder piece to the oversized clutch or the simple handbag (if strip is removed). Pretty much like: 3 bags, 1 style.
Zatchels' Lava Metallic Collection is another favourite and although I usually stay a little careful with metallic optic, I have to admit that especially the red piece ( classic lava I'd say ;), is definitely a pretty and still easy to integrate in everday life one. While some may call it "too hot to handle" with its edgy touch, I'd definitely risk burning my hand on the burgundy-lava-model.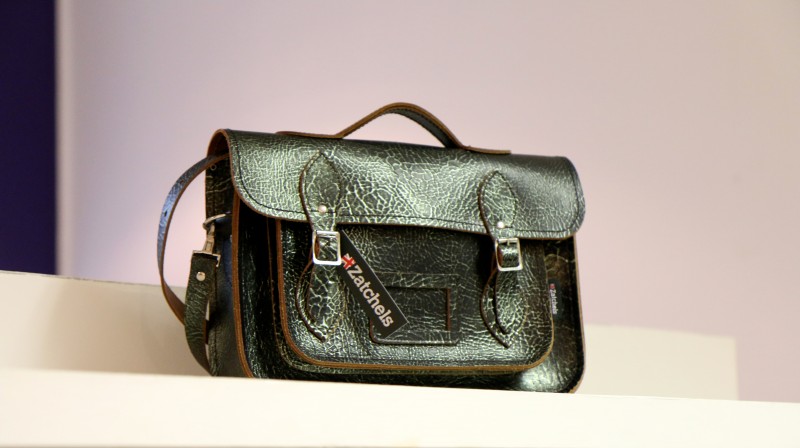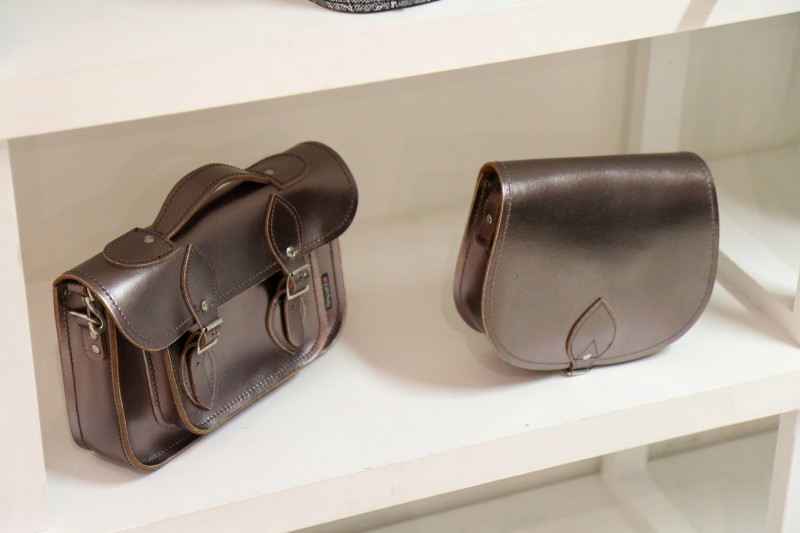 Not belonging to the Lava Metallic collection but still in the metallic look – just a little more sleek & clean… for those who don't like the slightly "used" look the Lava collection indicates.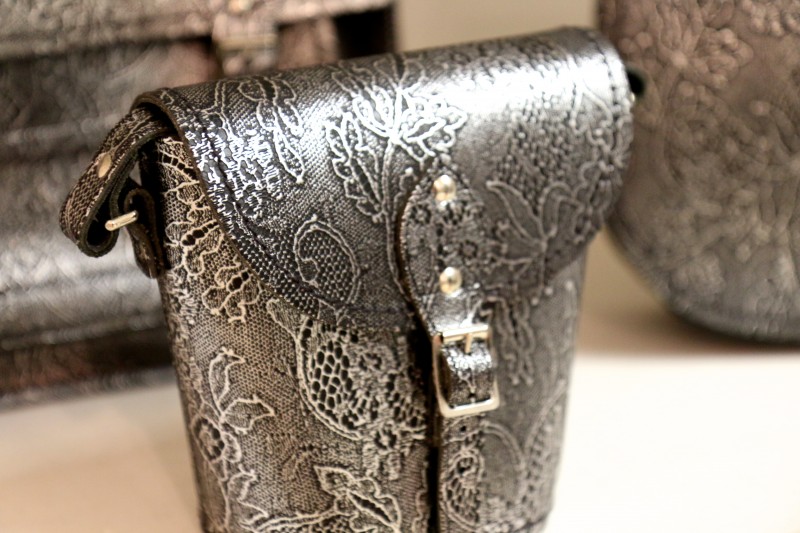 Want it a little more elegant? There you go.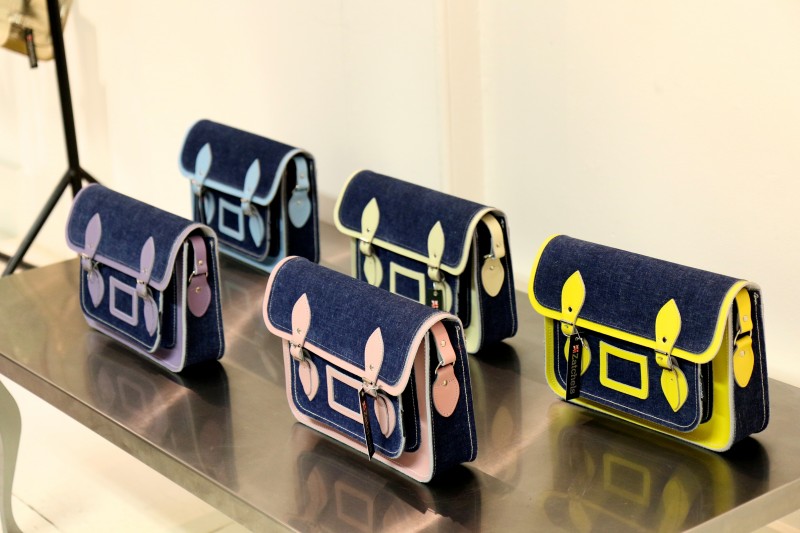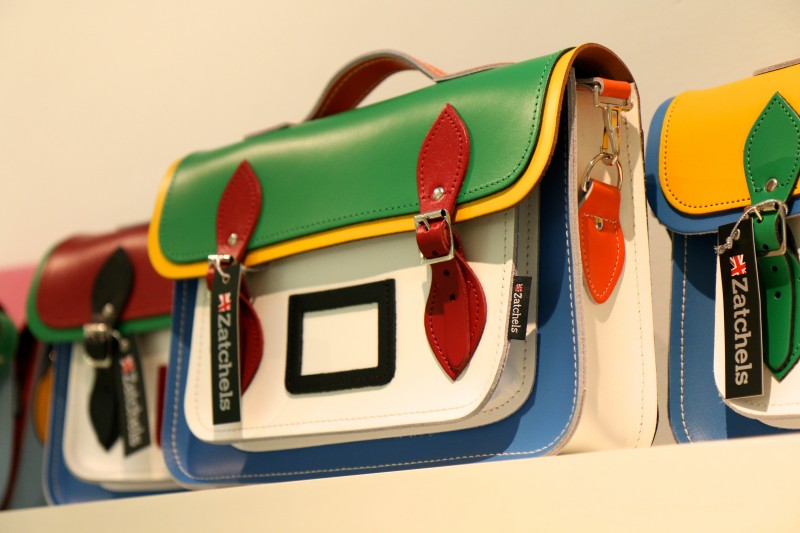 The Zatchels Carnival Collection in its very colourful design – exclusively available at Westfield London Zatchels Boutique from Ocotber 30th.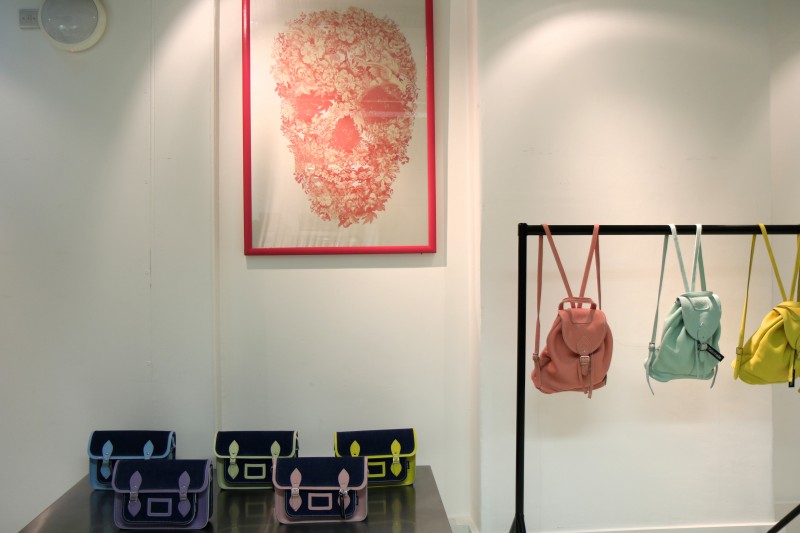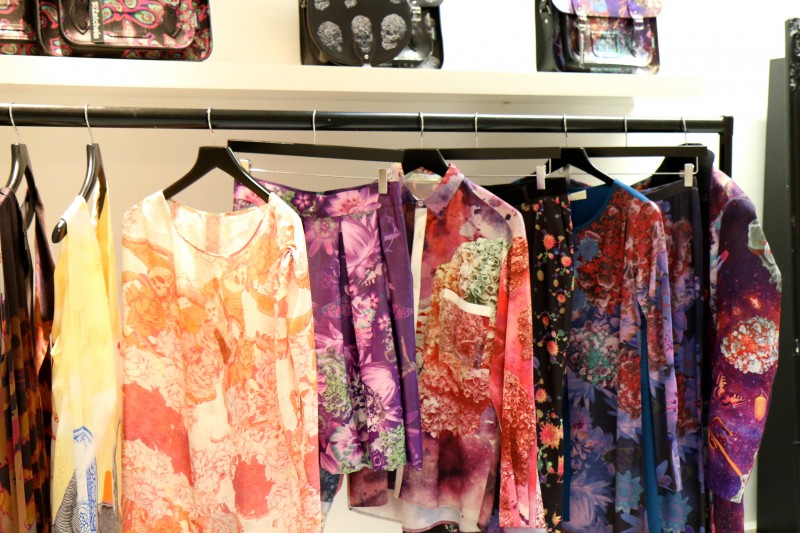 Besides from the bags, I've been also taking a closer look on Tsai's works on clothing and especially the menswear shirts have done something to me. Although I thought that I'm slightly over that print t hype, I believe that this type is quite different and even doable for a nicely styled female look.
That's something I generally noticed – lots of Tsai's presented works on clothing are never on the edge of directing you to know exactly who is supposed to wear them. Of course, the sizes indicate that the tiger printed T is probably not really fitting my body size but still, why not pulling it off in a more laidback female syle?!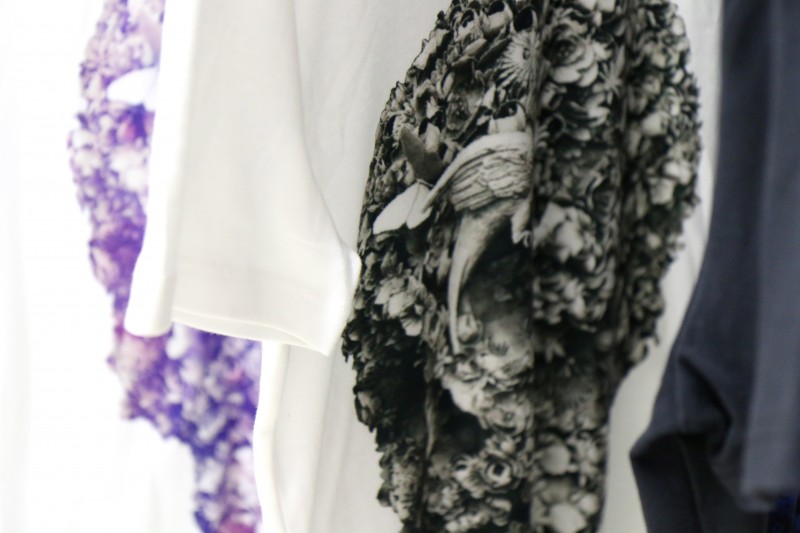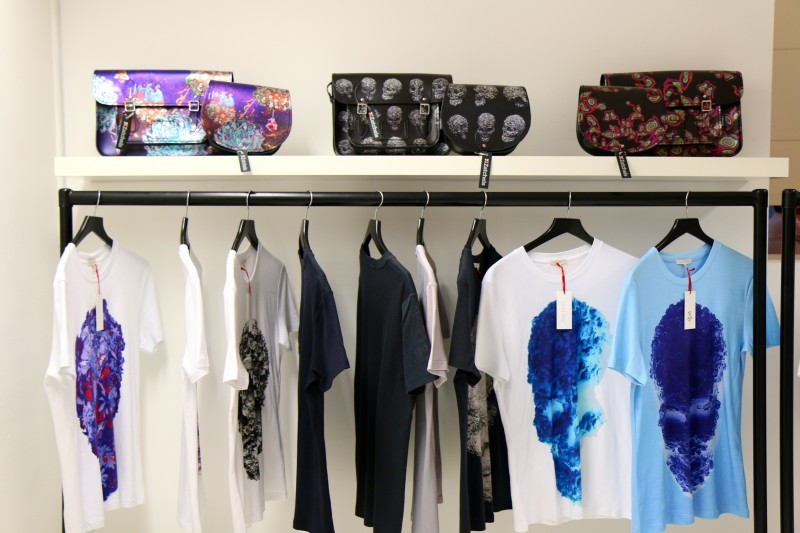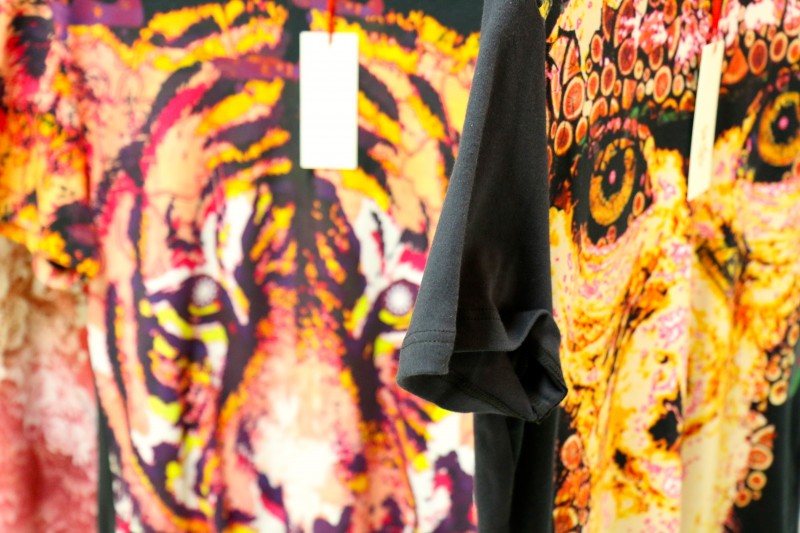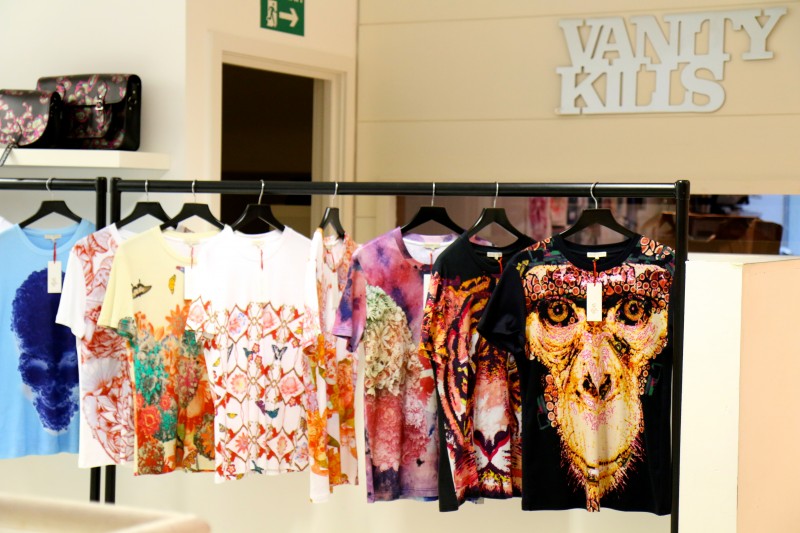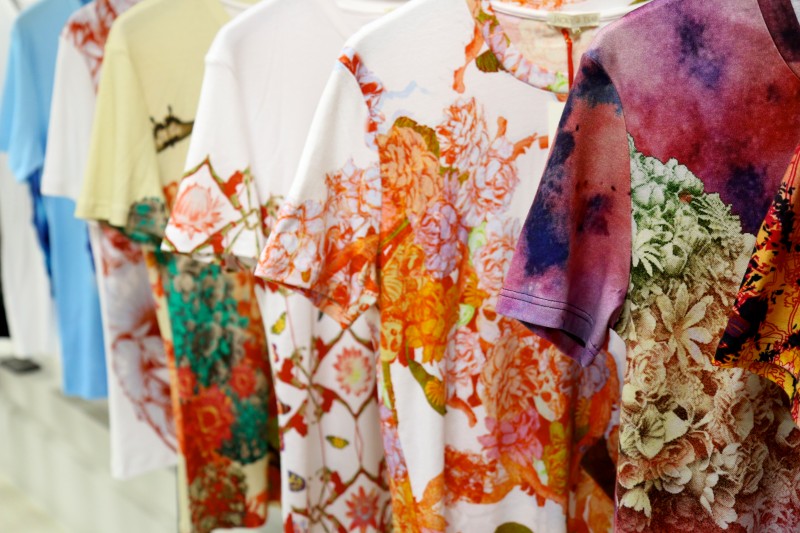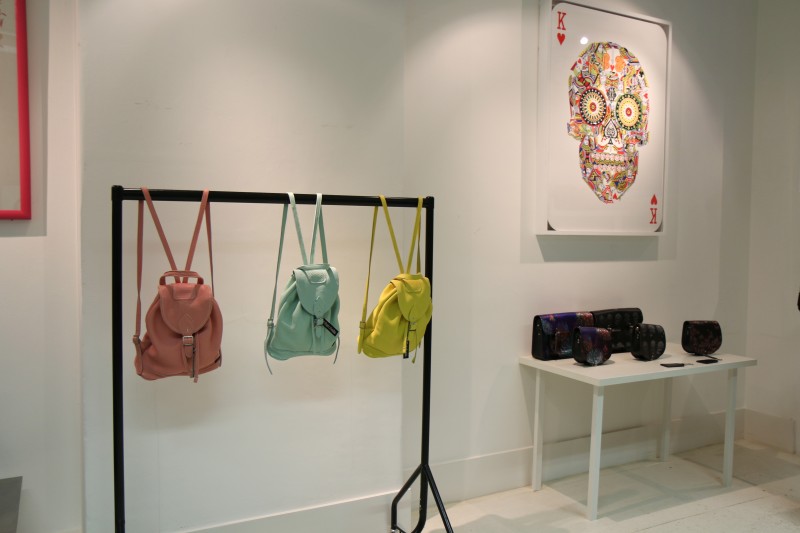 Candycolour-lovers will possibly lusting for one (or all?!) of these Pastel Duffel Bags.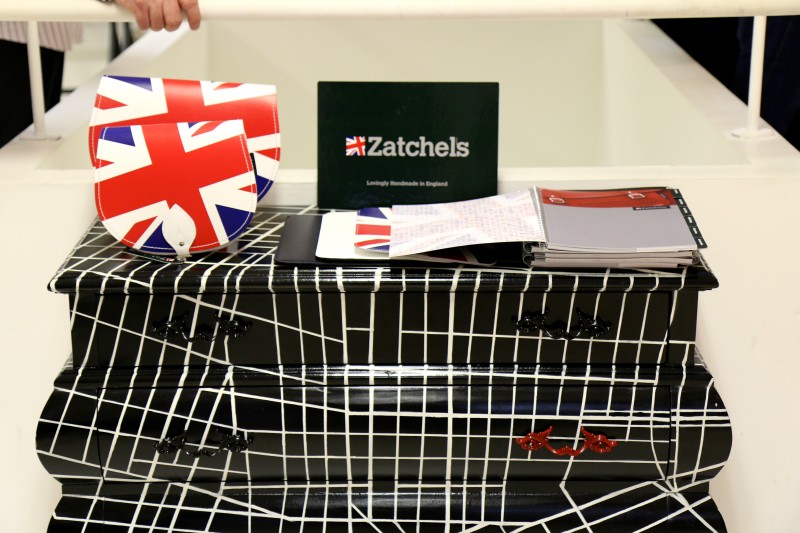 It was great being there and taking a closer look on the collaboration between Zatchels and Jacky Tsai but also to see the current collections Zatchels is about to release.
For further information, visit Zatchels.com.
For further information about Jacky Tsai, visit his official page here.