Bring the 90s back! – a very safe and effective move of Interview Magazine to choose some of the absolute elite supermodels (still going so incredbily strong!) as their cover faces.
Or could this idea ever fail to leave us wow at another full strike of Interivew's cover ideas?
Put Kate, Daria, Naomi, Christy, Linda, Stephanie and Amber in black and white, just partially dress them to show their fab bodies, gather some interesting interviews with each one of them, let some contemporary phtotgrapher duo like Mert & Marcus take the pics and there you go with a winning issue.
Being only cursorily inspired by the current September issues, I was just about to ask myself why editors have chosen their particular cover as their figurehead.
Well, yes, who am I to judge but looking at most of the covers from a normal reader's perspective, I mostly felt like September issues were way too overrated for the cover they present themselves with (regardless of the content – that's another topic).
But maybe it's just me who will always have a thing for blasts from the pasts with supermodels who still got well deserved attitudes, charisma and a proper look.
Kate Moss: "I lived in New York for seven years, although I was always in denial about it. Even though I had an apartment there, I always pretended I was just visiting. I do love New York. But I'm a Londoner at heart."
And what about her former fellow models, Linda, Naomi and Christy? "They showed me the ropes, really. If I hadn't been with them, I would have been screwed. They really protected me."
"The first time I went to Paris for John [Galliano]'s show, no one knew that I was even a model. All the girls were lined up, and I remember Stéphane Marais said to me, "Are you in the show?" I said, "Yeah." He's like, "Who are you in the show?" I said, "I'm Lolita." He's like, "Oh my god, get her done quick." [laughs] I was just sitting there all day. I'd been there since, like, 10 in the morning. They just didn't take me for a model."
Read the interview with Kate here.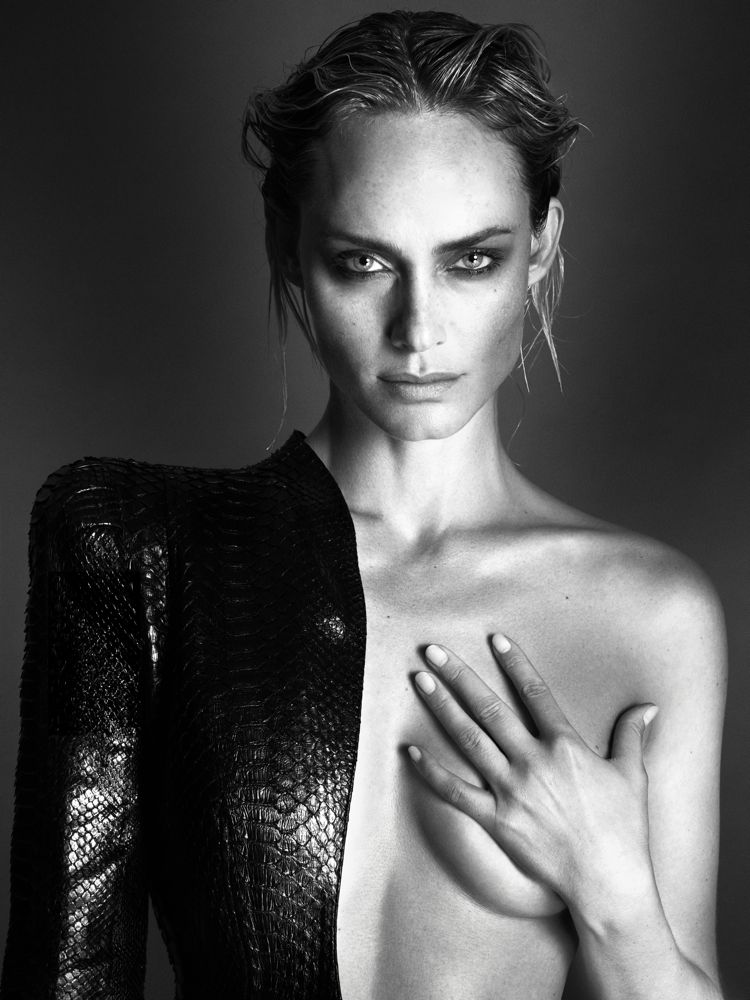 "Carla Bruni was the first girl to say hello to me at a shoot. And then Christy and Naomi and Linda all kind of shepherded us and were good to us. We'd all hang out and get into trouble and stuff like that."
Read the full interview with Amber here.
And have you known that Linda's incredibly succesful career started with a "horrible" trip to Japan at which the Canadian embassy helped her out, followed by being part of the Miss Teen Niagara pageant?
"It was three years in the making. I wasn't an overnight success. I didn't dream higher than what I was doing. I just felt fulfilled that I was working and doing things and being pait for it. I never imagined Vogue or doing Versace.", she tells.
Read the interview with Linda here.
Christy Turlington: "I never thought I would model for more than a few years. And almost as soon as I wasn't a student who modeled part time, I started to feel like being a full-time student again. That was a goal I set for myself."
Furthermore she says: "It all felt so exploitative to me at the peak of it. I am finally able to look back and see the good stuff over the rest, but it has taken time and distance. We had a lot of fun throughout those years. Now I can see there has been a positive impact on the industry."
Read the interview with Christy here.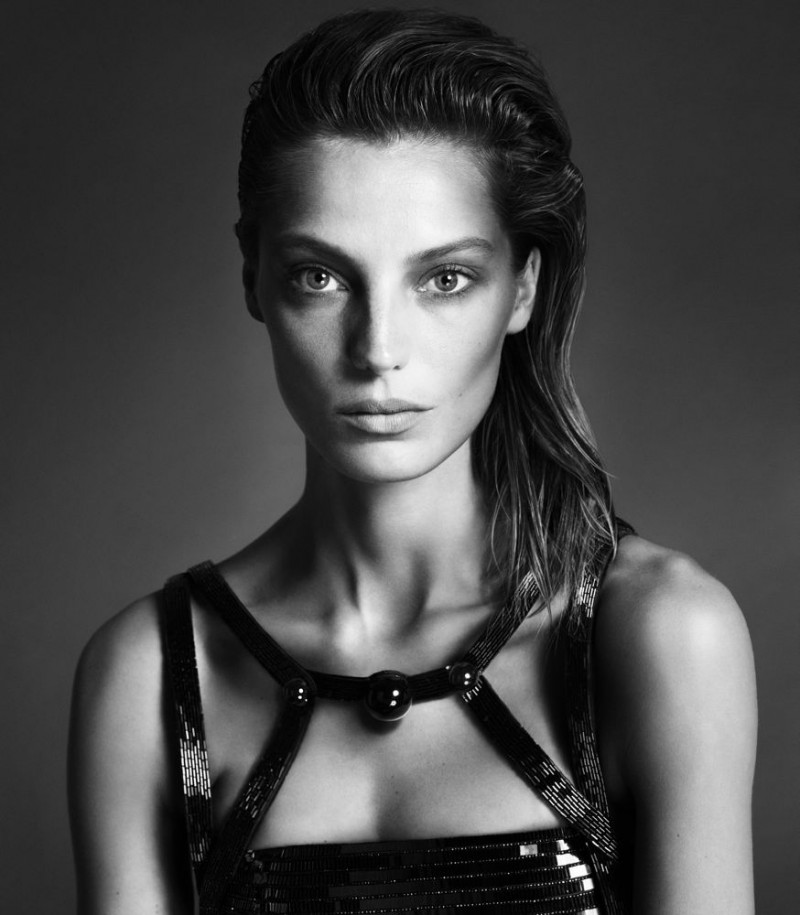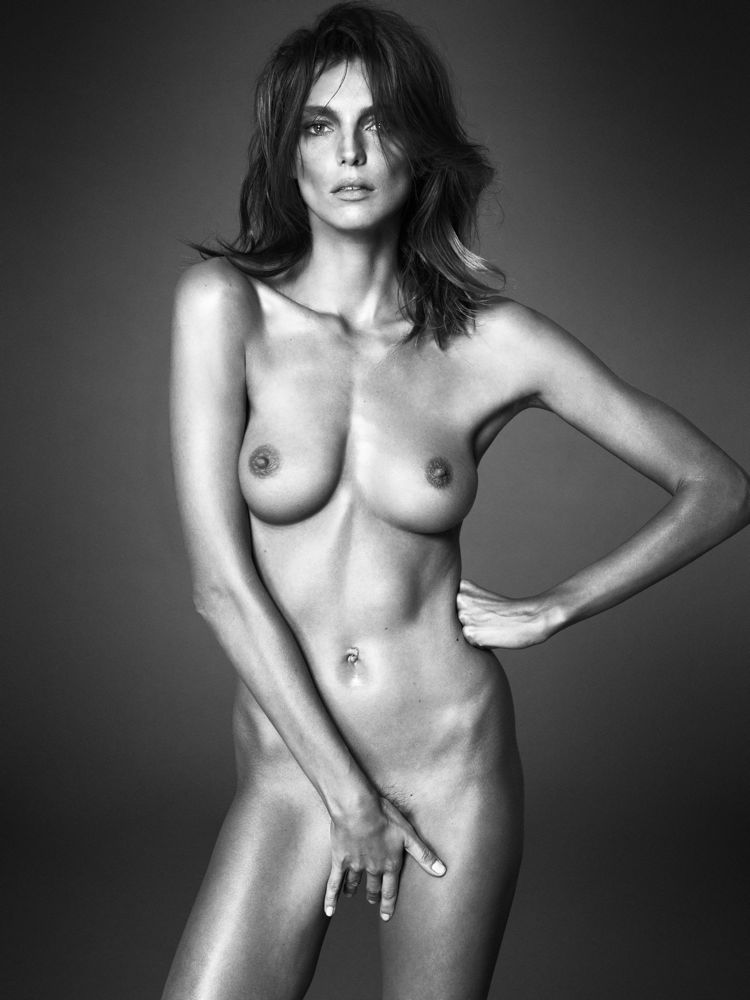 Daria Werbowy: "Sometimes I am still surprised that I'm a model and that people think I'm good-looking. I've gone through a lot of different phases on what I do and why I do it—morally and ethically. I've tortured myself about it, especially in dealing with success and money."
"I am a Scorpio and I'm quite competitive. If I'm going to do something, I'm going to do it as best I can. I'm going to give it everything."
"Kate Moss once said to me, 'Don't worry about the past, just keep going.' That has always sort of stuck with me. I also learned a lot from Emmanuelle Alt."
Read the interview with Daria here.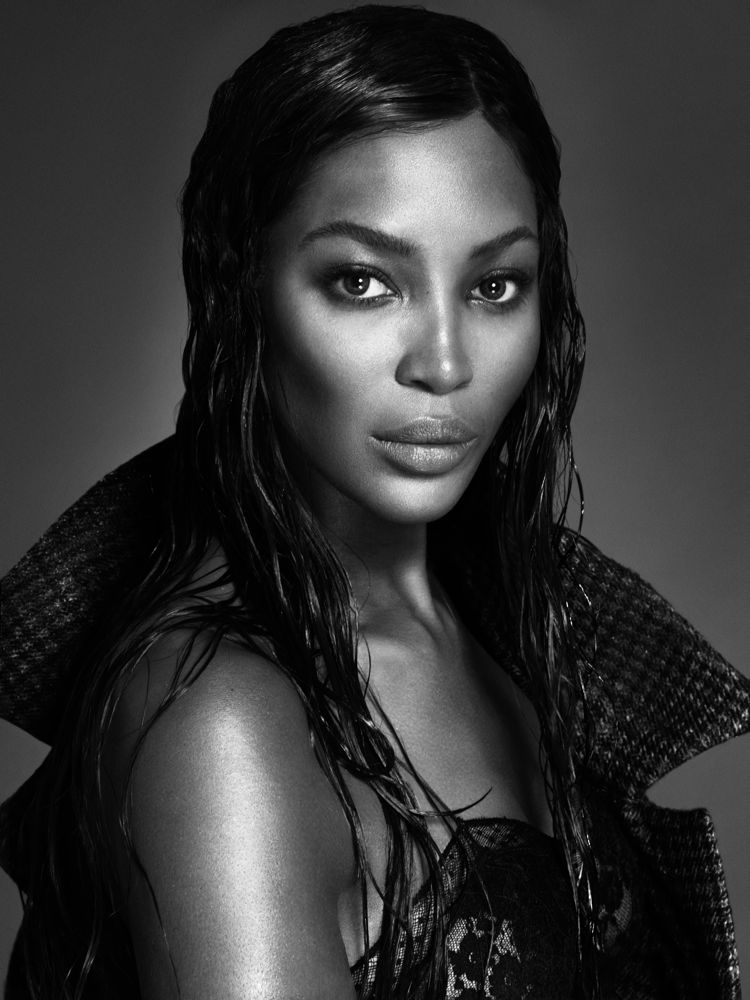 Naomi Campbell: "When I started out modeling, there weren't casting directors and there weren't stylists, so you just dealt directly with the designer. We were all much closer back then—we had direct communication with each other, and we all hung out when we weren't working."
"Kate is like my sister. No matter how old she is—she's going to be 40 next year—I look at her as my little sister. I was first introduced to Kate by a makeup artist who was on tour with Madonna called Sharon Gault. This was 1992. I was introduced to Kate and Mario Sorrenti at the same time. Then I met Kate again in Madrid. I kidnapped her and that was it. I kidnapped her, stopped in Paris to pick up Christy, and we all flew to Dublin together."
And OMG hello: "I've been asked about a book a lot recently. It's a possibility. Put it that way"
Read the full interview with Naomi here.
Stephanie Seymour: "I don't think I understood fashion in the way that Linda Evangelista always understood it. Linda knew the history of fashion. We lived in the same hotel when we first started modeling, and she had pictures of all the great models and the great fashion photographs pinned all over her wall. I always remembered that, but it went over my head at the time. Later, though, when I'd discovered it on my own, I was like, "Wow, now I get Linda.""
Read the full interview with Stephanie here.
picture credit: via Interview Magazine online // via Fashionista.com