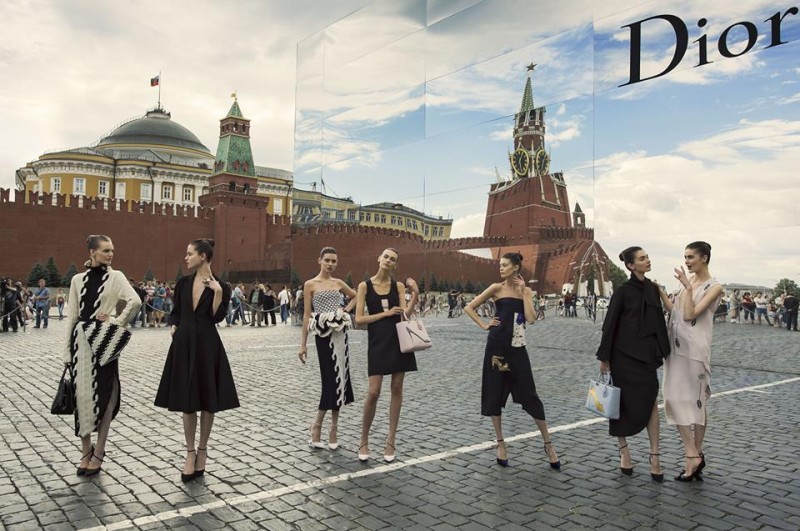 Moscow, the Kremlin, Tsum, the Red Square – looking at the video I discovered a week ago on the Dior Mag's official page has brought me to a total Moscow-craving again.. not least because the Red Square seems like a fantastic place to host a Dior show adding a glamorous touch  to the historic surrounding.
In fact, this was the first show the French fashion house held in Russia's capital and it seems like it was a proper blast intentionally matching the 120th anniversary of Gum, the well known Russian department store, which also reflected itself in Dior's mirrored fashion building block.
Inside the box? Loads of (important of course!) people and the fall/winter 2013/2014 ready-to-wear show.
Not much left to add than to hope for a little return to Moscow, include Dior Mag's official link to the event and leave you with nice pics & the video.
http://youtu.be/4Y-n3Il-JwQ
Picture & Video credit:  www.Dior.com